With the enticing call of sunny getaways getting louder, and a six-day Eid Al Adha weekend looming large, skin prepping is essential. And here are the best places in town to do it!
There's less than a month to go for the Eid Al Adha break (fingers crossed for that six-day weekend). And summer's coming in hot and heavy, with vacations seeming like a promising escape.
However, before you head off for a staycay, vacay, or beach day, it would be criminal to look and feel anything but your best! For that and more, indulge in some luxury goodness at these rather delightful spas in Abu Dhabi.
Conrad Abu Dhabi Etihad Towers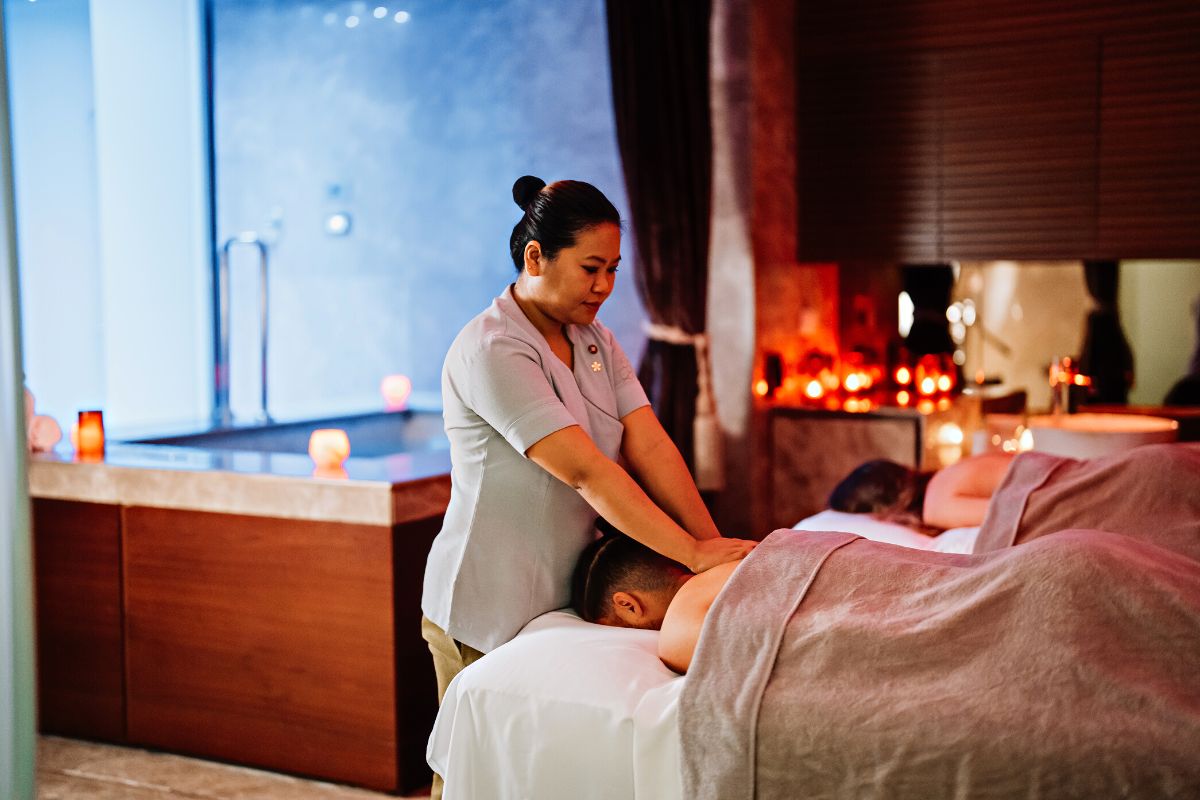 Regular exfoliation is always a good call, more so when sun exposure is on the cards. Prep your skin for the same with the AMRA Body scrub at Conrad Abu Dhabi Etihad Towers, complemented by a soothing neck and shoulder massage. The exfoliating properties of the 60-minute AMRA Body Scrub help to remove dead skin cells, revealing fresh, smooth skin that's ready to be shown off at the beach.
Plus, the added 30-minute neck and shoulder massage helps to soothe any tension and stress in your body, leaving you feeling relaxed and ready to take on the day. Using essential oils, the treatment will leave you feeling hydrated and rejuvenated, setting the tone for a relaxing vacation.
For reservations, call 02 811 5858
Al Wathba, A Luxury Collection Desert Resort & Spa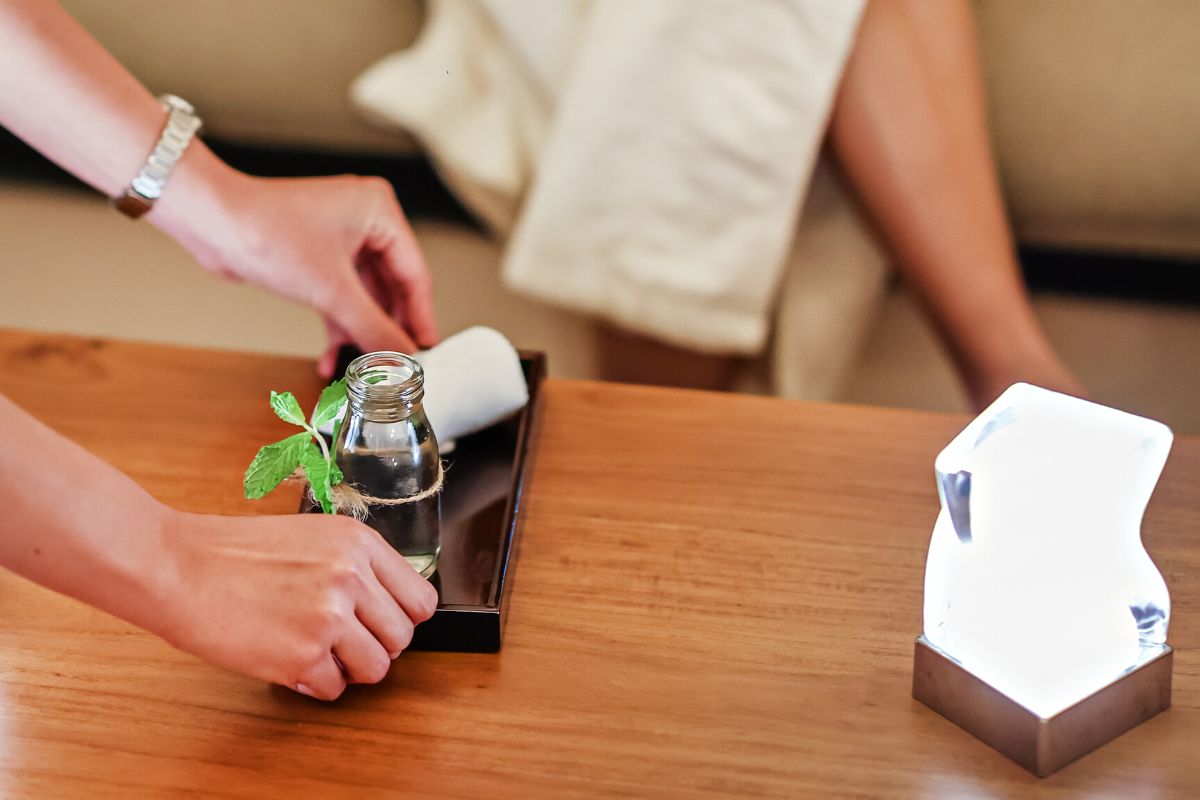 A trip to Saray Spa at this luxury property is simply indulgence personified. And this Sensory Awakening Candle Massage is the perfect ode to ancient Moroccan traditions. Indulge in a sensory journey that will leave you feeling relaxed, reawakened and empowered. Under the care of skilled therapists, surrender to a transformative full-body treatment that spans a wondrous 60 minutes of pure bliss and relaxation.
The Sensory Awakening Candle Massage begins with the expert therapist using a range of massage strokes and techniques to ease muscle tension and increase circulation, while also providing deep relaxation.
The real magic, however, happens with the use of their specially designed aromatic candles. As they gently melt, they release a symphony of natural oils, including amber, vanilla and musk, which nourish and invigorate the senses. Whether you're seeking an escape or simply looking for an indulgent treat, this is the ideal way to reset and recharge.
For reservations, call 02 204 4444
The St. Regis Saadiyat Island Resort
Nourishment that goes beyond skin-deep is promised at the Iridium Spa. An invigorating, therapeutic and refreshing treatment, the Tekmida Body Ritual is ideal for those who are feeling low on energy and looking to get a pre-vacay boost. The transformative journey begins with a detoxifying and cleansing body scrub.
Inspired by the natural purifying properties of traditional Moroccan black soap, the beautifully scented amber-hued scrub seamlessly removes all toxins and dead skin cells, leaving guests feeling radiant, glowing and noticeably lighter. The experts then deliver the spa's signature Tekmida treatment.
An immersive and unique Moroccan technique, it uses hot towels and carefully applied pressure to relieve any areas of tension, relax the body, elevate energy levels and harmonise the body's physical energies. The unforgettable pampering voyage allows everyone to discover a new elevated sense of well-being, and guests can conclude the experience with a visit to Iridium Spa's exclusive sauna and facilities.
For reservations, call 02 498 8996
The St. Regis Abu Dhabi
Nestled within the heart of Abu Dhabi, Remede Spa is a sanctuary of opulence and tranquillity. Start the vacation on the right note with a journey to this exquisite haven of relaxation and rejuvenation.
Best known for its signature treatments, the spa exclusively partners with prestigious luxury brands, such as Elemis and La Valle to source the finest quality and deliver exceptional results. Experience a transformation like nothing else that combines ancient rituals with contemporary techniques.
Opt for the Remede Customised Massage, a sublime fusion of therapeutic and relaxation techniques, personalised to target your specific concerns and the most popular treatment. Following consultation with highly qualified therapists, a treatment plan best suited to you is drawn up for the ultimate pampering. The VIP treatment is so bespoke, each visit yields a unique experience.
For reservations, call 02 694 4100
Rixos Premium Saadiyat Island – All-Inclusive Luxury Resort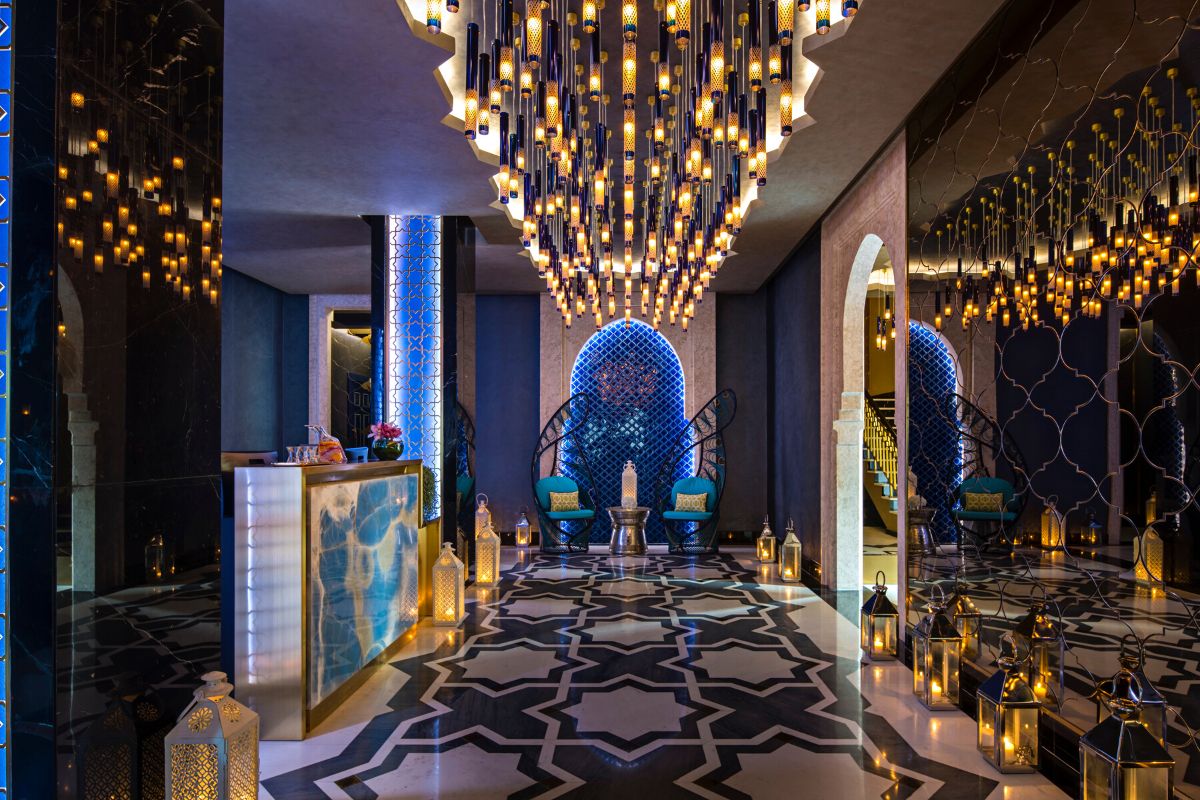 Bringing you the best of Turkish hospitality and Moroccan beauty, Anjana Spa is a treat to experience regardless of the upcoming summer.
The momentous treatments performed by highly qualified therapists are only further enhanced by amenities such as the exclusive spa pool, jacuzzi, steam room, traditional Turkish hammam, sauna or snow room!
However, for those seeking a special quick fix ahead of summer, the customised Mix Massage at Anjana Spa is just the thing. Before the treatment commences, the skilled therapists take you through a detailed consultation to understand your preferences and well-being.
The result is a personalised session designed to target your individual needs. From soothing strokes to targeted pressure, each touch is tailored for optimal comfort and therapeutic benefits.
For reservations, call 02 492 2222
Saadiyat Rotana Resort & Villas
Enter the Turkish Hammam at Zen the Spa by Rotana, offering you the chance to bathe in tradition and emerge radiant. The traditional 60-minute Turkish Hammam is perfect ahead of a getaway, or even for a well-deserved day of indulgence.
Included is a choice of Kessa or honey and sugar exfoliation, Rhassoul body mask and footbath with minted bath salts. The treatment is completed with a soap foam ritual and conditioning hair shampoo.
The deep cleansing, detoxifying and moisturising effects of the Turkish Hammam, combined with enhanced circulation and relaxation, set the stage for a radiant and glowing complexion.
For reservations, call 02 697 0000
Rosewood Abu Dhabi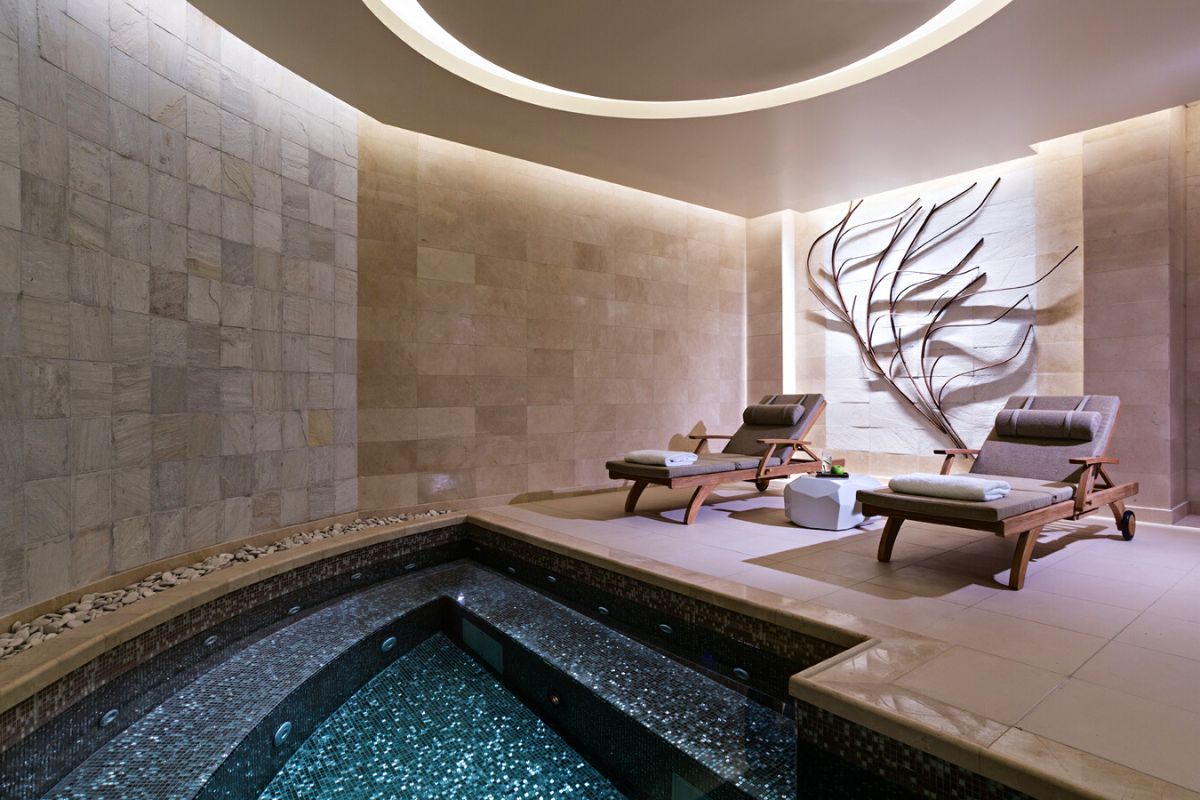 Known for an array of nurturing treatments, Sense Spa is back with another signature outing that infuses local healing traditions. The Glow Journey is a 90-minute treatment curated specially to prep your skin for the summer.
A combination of various tailored treatments, allows your skin to be soothed and pampered with a 30-minute body scrub to exfoliate and reveal smoother skin. Follow it up with a 30-minute massage to relax the muscles, and an express facial to refresh and brighten complexion.
For reservations, call 02 813 5537
Follow Yalla – Abu Dhabi Life for all the latest news across the capital and beyond
Image source provided