UAE Public Holidays 2023 – Your Passport to Fun and Relaxation!
We're just back from a rather long Eid break, but you've probably got your eyes firmly set on the next public holiday in the UAE.
And why not, of course? After all, there are so many things to do in Abu Dhabi and the wider UAE, and the UAE public holidays 2023 are the perfect time to get your fill of a whole load of fun!
When are the next public holidays in the UAE 2023?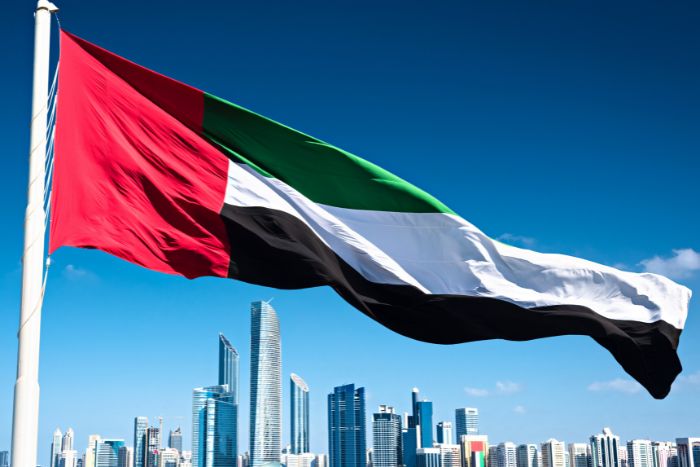 First, cast your minds back to the start of the year when the first public holiday in the UAE was announced. We're talking, of course, about New Year's Day 2023.
We all had to wait four months before the next UAE public holiday, Eid al Fitr, which stretched into a fabulous four-day weekend.
2023 is still young and we still have a host of public holidays in the UAE to enjoy yet! In fact, there are nine public holidays left to look forward to. Yay!
Next on the list of public holidays in the UAE is Arafat Day, which marks the second day of the week-long Hajj pilgrimage and takes place on June 27.
And lo and behold, just a few days later, approximately 28-30 June, the UAE will be celebrating Eid al Adha, or the Feast of Sacrifice. This is one of the most important dates in the Islamic calendar so there's no surprise that this holy time makes the list of UAE public holidays.
Since Arafat Day and Eid al Adha fall consecutively, this could mean that most of us are set to enjoy a four-day break!
Known as one of the most important days in the Islamic calendar, it is expected to be celebrated on June 28, 29 and 30. And if you count the weekend that falls on 1-2 July, this potentially means it could be a six-day break.
This depends, of course, on the moon sightings which ultimately signal when Eid al Adha will begin.
And it doesn't end there. The UAE public holidays just keep on giving. Next on the list of holidays is the Islamic New year, which falls on 19 July, or the first day of the month Muharram – the first of the Islamic lunar calendar.
You will need to wait another two months to enjoy the next UAE public holiday, which is The Prophet Muhammad's (PBUH) birthday, falling on 27 September.
December will see the final flurry of public holidays in the UAE.
Friday, 1 December, marks Commemoration Day, with National Day falling on 2 and 3 December 2023.
Commemoration Day falls on Friday, December 1, followed by National Day on Saturday, December 2 and a further holiday for National Day on Sunday, December 3.
AT A GLANCE: The full list of the UAE public holidays in 2023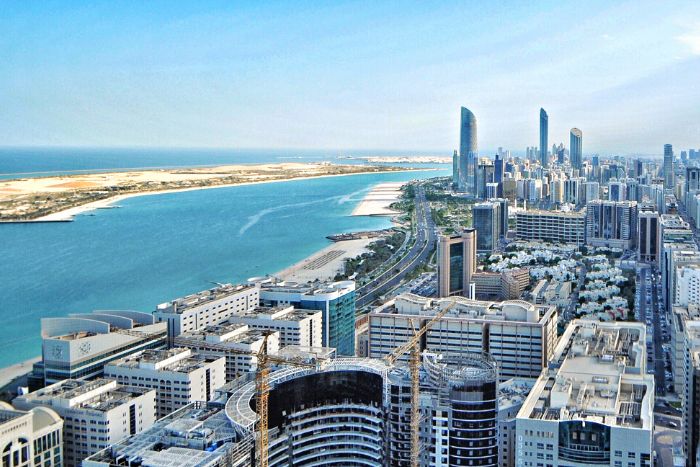 New Year's Day: 1 January 1
Eid al Fitr: 20, 21, 22, 23 April
Arafat Day: 27 June
Eid al Adha: 28, 29, 30 June
Islamic New Year: 19 July
Prophet Muhammad's (PBUH) birthday: 27 September
Commemoration Day: 1 December
National Day: 2,3 December
WHERE TO TRAVEL DURING THE UAE PUBLIC HOLIDAYS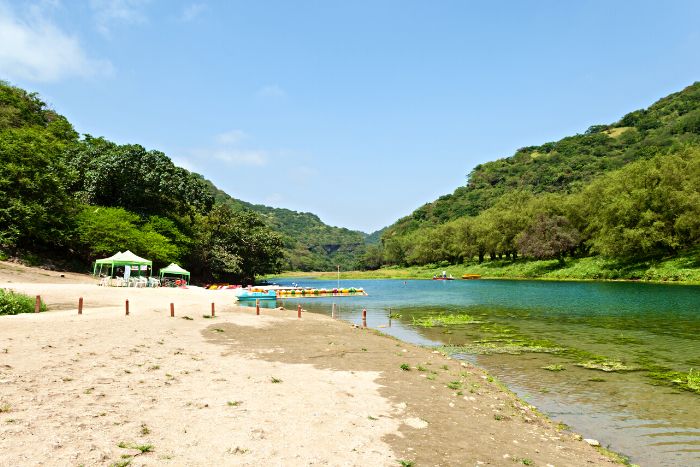 With all these public holidays in the UAE on the horizon, it's probably a good idea to start planning what you will do with your time.
We suggest thinking about places to visit in the UAE for the shorter breaks and travel to destinations beyond the UAE border for those longer public holidays.
And you've guessed it, we've made it easy for you by rounding up some of the best travel options in the UAE and further afield.
In the UAE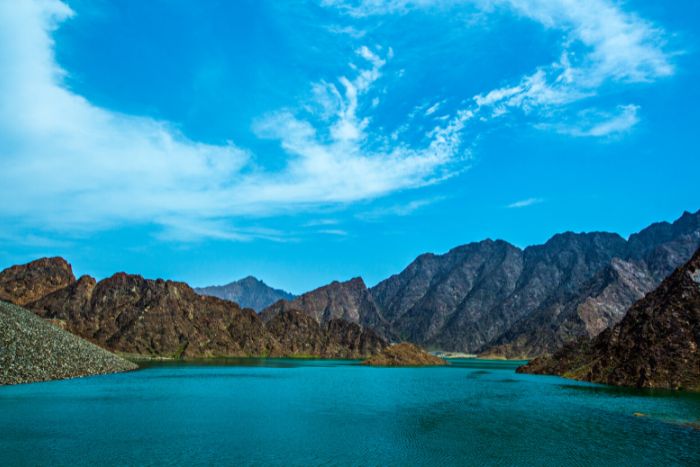 Abu Dhabi calling
Not only is Abu Dhabi the capital of the UAE, it's also the largest emirate in the UAE, which can mean only one thing – there's so much to discover and so many things to do. Discover fabulous beaches or stay at some of the most glamourous hotels in the UAE, or if you are more about nature, try a camping trip instead.  Known for it's arts and culture too, there are plenty of museums and notable cultural landmarks to explore.
Discover Al Ain
The Garden City is the perfect place to visit during any of the UAE public holidays. Offering a wealth of culture and an abundance of nature, make it a road trip and discover Al Ain Oasis, Jebel Al Feet and more.  With a host of hotels in the city too, why not stay overnight?
On the road
With some of the longer UAE public holidays, such as Eid Al Hada, a road trip across the UAE might be just the ticket! Jump in your car and head to many of the UAE's tourist spots where there's lots to explore.
Dubai baby
Discovering the bright lights of Dubai is the perfect way to let your hair down during the UAE public holidays. From glamourous brunches, incredibly stylish hotels, to fun parks and resorts, world-renown museums and a plethora of art galleries, there's bound to be something for everyone.
Travel destinations from the UAE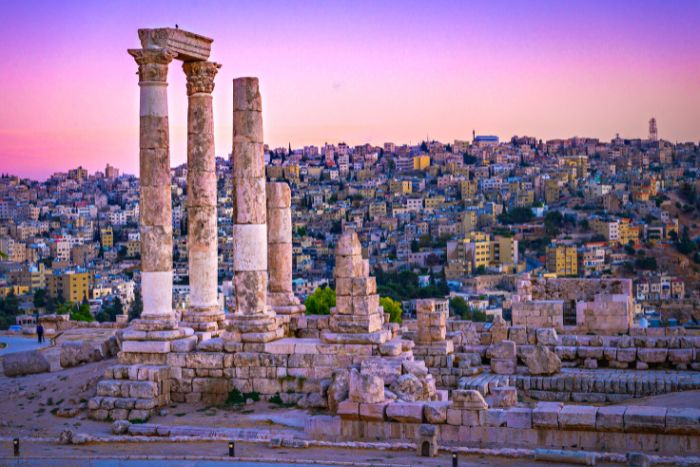 Luckily for us, the location of the UAE makes it easy to fly to many interesting places in just a few hours.
And with some of the public holidays in the UAE being more than just a few days, it makes perfect sense to head to the airport and take a flight.
Fly to Jordan
 With Air Arabia now offering direct flights from Abu Dhabi to Amman, it's your chance to explore the beautiful, bustling capital city of Jordan that boasts ancient sites, world-class museums and incredible cuisine.
Discover Oman
Drive or fly, this incredible country has so much to offer to those seeking a quick getaway. From beaches to mountains, Oman has something for everyone during the UAE public holidays.
Magnificent Maldives
With pristine sandy white beaches as far as the eye can see and clear turquoise waters extending to unfathomable realms, Maldives is certainly doable during the longer public holidays in the UAE. And the great thing is it's just over a three-hour flight!
Seychelles Adventure
 Let this gorgeous destination be your next vacay destination during the UAE public holidays.
Get to experience stunning beaches, coral reefs to bustling markets and tempting Creole cuisine and much more, all within a few hours flight.
And there you have it! Now there's no excuse if you have nothing to do during the coming public holidays in the UAE.
Follow Yalla – Abu Dhabi Life for all the latest news across the capital and beyond
Image source Canva, Envato