Shake off the shackles and drive around the UAE.
There is something wonderful about getting behind the wheel, turning (or pressing) the ignition and setting off on a road adventure around the UAE.
From awe-inspiring views and natural gems to pulse-pounding activities and escaping the pressures of city life, the UAE has a road trip to suit your road galavanting needs.
So, leave the comforts of home and the stresses of work behind, and jump in the car as Team Yalla shows you the ultimate guide to the UAE's best road trips.
ABU DHABI
JEBEL HAFEET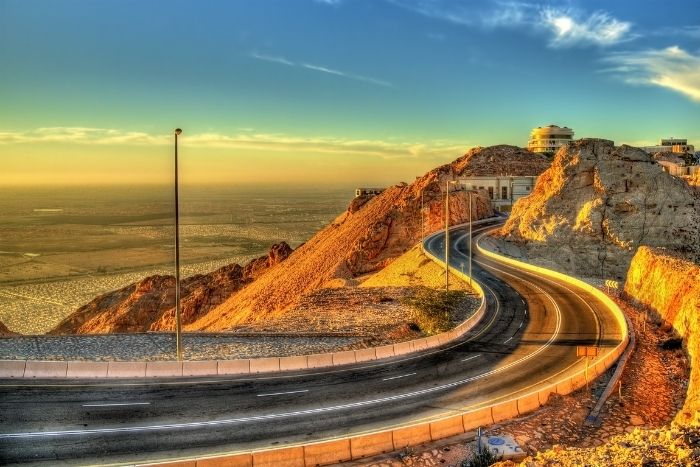 We begin our adventure on the UAE's best road trips with arguably the most famous trip of all. Jabel Hafeet Offering road trippers a spectacular climb of 1,240 metres (the UAE's highest point), adventurers will be able to admire rocky limestone that has been formed over millions of years as well as stunning vistas of the desert and even Oman (on a clear day). So popular is the route, it was named the third most snapped road trip in the world with some 4,840 pictures taken per mile. A road trip that you won't forget in a hurry.
 Driving time from Abu Dhabi: 2 hours
THE EMPTY QUARTER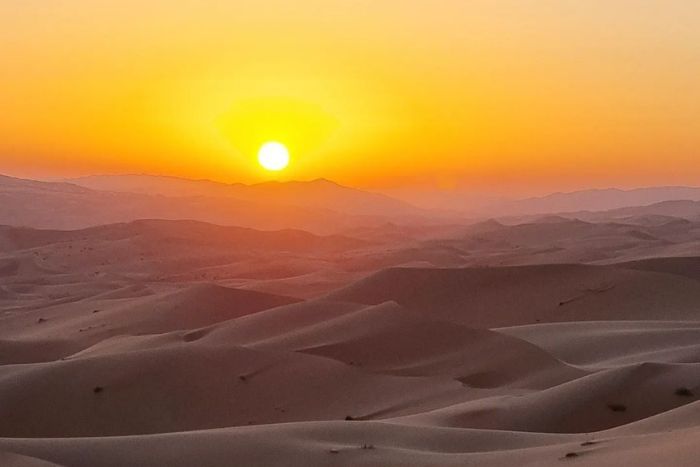 Leave civilisation behind and drive south of the capital to Liwa and the mighty Rub' al Khali. Transverse over jet black roads that wind their way through the most hypnotising of sceneries. This is a true UAE desert road trip that offers up miles upon miles of shifting sand dunes. But despite its name, The Empty Quarter provides plenty of entertainment. From dune bashing on the world's largest dune, Moreeb Dune to discovering a special oasis at Qasr Al Sarab Desert Resort by Anantara, this UAE road trip is a must do for anyone who loves to drive.
Driving time from Abu Dhabi: 2 hours 50 minutes
AL AIN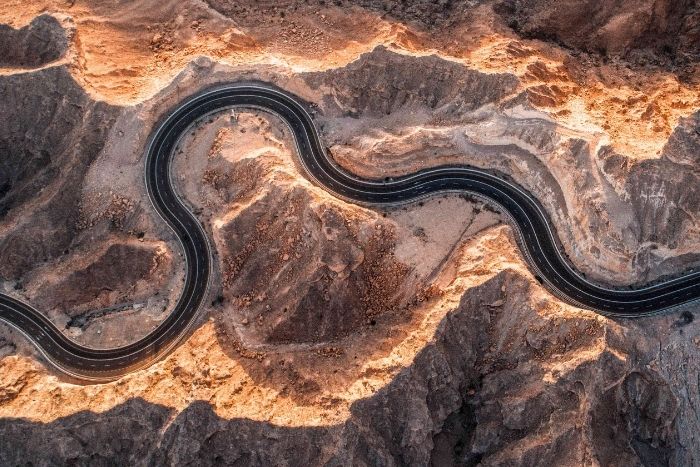 Easily reachable from the cities of Abu Dhabi and Dubai, this two-hour UAE road trip is one of the most underrated in the country. Awaiting you at the end of a two-hour drive is the Garden City of Al Ain where the world's oldest inhabited settlement and the peaceful Al Ain Oasis await. Located close to Jebel Hafeet, you can tick off two road trips in one journey if you so wish.
 Driving time from Abu Dhabi: 1 hour 50 minutes
DUBAI
HATTA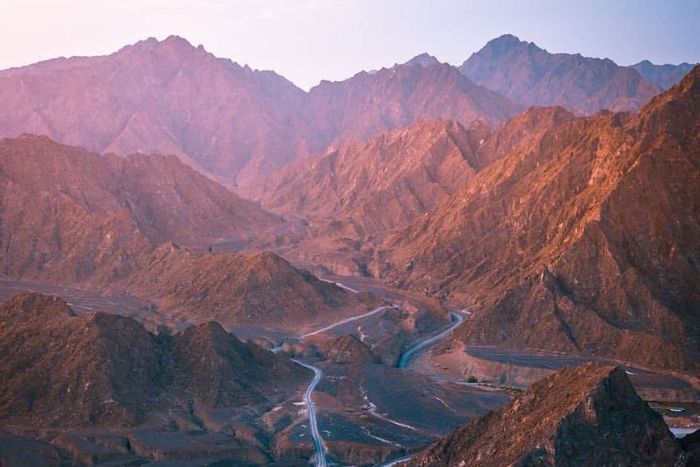 Swap the tall buildings and bright lights of the city and head out to the scenic, mountainous area of Hatta. A two-hour and 40-minute drive from the nation's capital, this gorgeous, heritage village is perfect for road trippers in search of an adrenaline rush. Open during the cooler months of the year, The Hatta Wadi Hub activity centre offers day trippers an opportunity to try their hand at a number of entertaining activities like mountain biking, kayaking, archery, axe throwing, zorbing and anyone who loves to be outdoors. But if you prefer life in the slow lane, head to the calming waters of Hatta Dam where you can kayak on crystal blue waters or head to the mountains for a refreshing hike.
 Driving time from Abu Dhabi: 2 hours 40 minutes
SHARJAH
KALBA
Now Sharjah mightn't be the first place we think of when it comes to the best UAE road trips but it does have a journey with a worthwhile destination awaiting at the conclusion. A tiny fishing village, Kalba offers lush mangroves that are heaving with wildlife that can be explored via kayak, the Kalba Bird of Prey Centre where you can learn about the importance of the falcon to Bedouin society and the restored heritage house of Bait Sheikh Saeed Bin Hamad Al Qasimi.
Driving time from Abu Dhabi: 2 hours 50 minutes
RAS AL KHAIMAH
JEBEL JAIS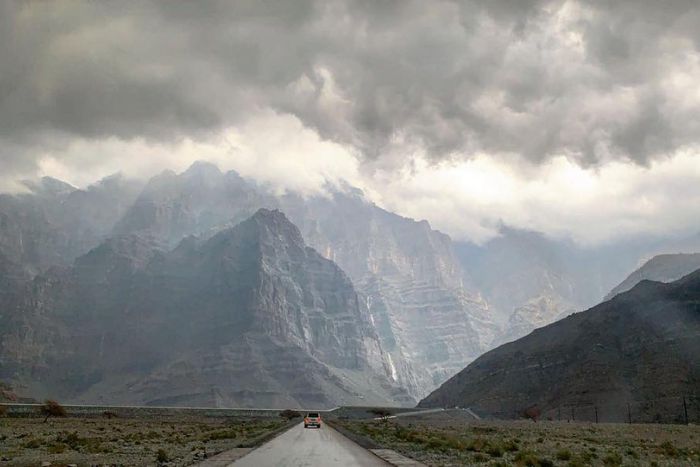 Ras Al Khaimah is known as the adventure capital of the UAE thanks to its natural qualities that facilitate incredible outdoor experiences. One of the longer UAE road trips from Abu Dhabi, usually clocking in around 3 hours and 28 minutes, you can check out the incredible Hajar mountain range and experience all its wonderful amenities including the Middle East's toboggan ride which reaches speeds up to 40km/h or leave terra firma and zoom along the world's longest zipline.
Driving time from Abu Dhabi: 3 hours 28 minutes
FUJAIRAH
Fujairah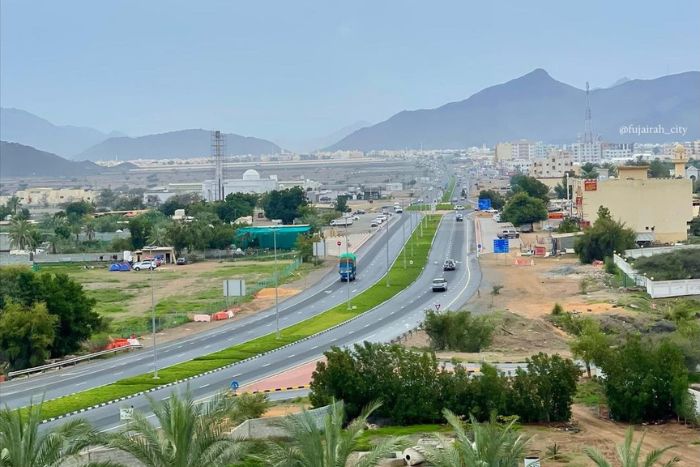 Nestling between the Hajar Mountains and replete with memorising blue waters and pristine, golden beachfront, Fujairah is a dream place for those who adorn taking to the big blue. The Dibba region is famed for its calm waters that are perfect for paddle boarding but if you want to get close to nature, head a further 20 minutes up the road for arguably the best place to go snorkelling in the UAE at Snoopy Island. And being only a 1 hour and 20-minute drive from Abu Dhabi, you can enjoy the pleasures of Fujairah and be back in the capital by tea time.
Driving time from Abu Dhabi: 1 hour 20 minutes
OMAN
MUSANDAM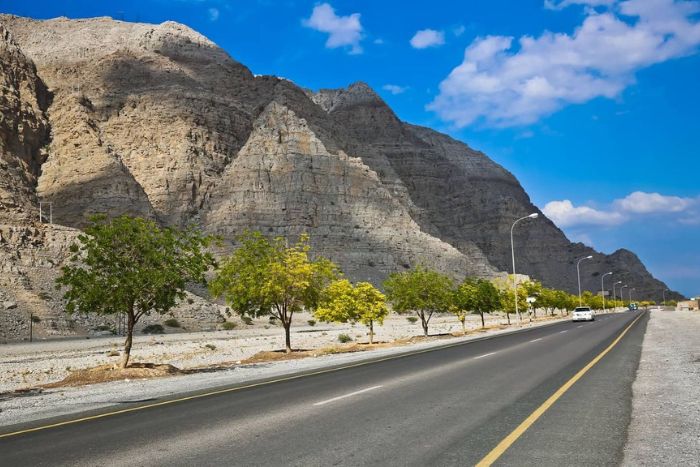 OK, we are technically bending the rules on this road trip as this wonderful peninsula is a part of Oman. However, due to its location on the northern tip of the Emirates and its sheer beauty, we have decided to make an exception. A four-hour drive from Abu Dhabi, this UAE road trip enchants road roamers with mountainous backdrops and sparkling fjords. Known as the 'Norway of the Middle East', you rent a traditional dhow to go out on the water and catch some playful dolphins frolicking.
Driving time from Abu Dhabi: 4 hours
For more things to do in the UAE, follow Yalla UAE
Image source provided, Dr. Prithu Anny Instagram, Fujairah City Instagram, Jabel Jais Instagram