Regional stars will head to the capital and Al Ain.
The UAE turns 51 on 2 December when it celebrates UAE National Day.
It is a day that promises to be a generational journey of the inspiring pioneers who set the UAE on a spectacular journey to where the country is today and with its eyes firmly on a collective future towards 2071.
The official National Day event is set to take place at ADNEC – Abu Dhabi on 3 to 11 December.  While at the time of writing the full details of what will actually take place this year at ADNEC have not been revealed, if it is anything like last year, you simply know it is going to be spectacular.
And if you cannot be there in person, you will be able to watch the event as it happens since it will be livestreamed.
What we do know is that this years' UAE National Day event is set to showcase moving vignettes across generations through breath-taking performances, unique technologies, and exceptional storytelling that take inspiration from the UAE's rich culture and present-day ambitions.
The show, taking place in Abu Dhabi National Exhibition Centre (ADNEC), will open its doors for nine days, from 3 to 11 December, 2022. To book your tickets now to be part of a spectacular experience, visit uaenationalday.ae/#celebrations
 Fabulous concerts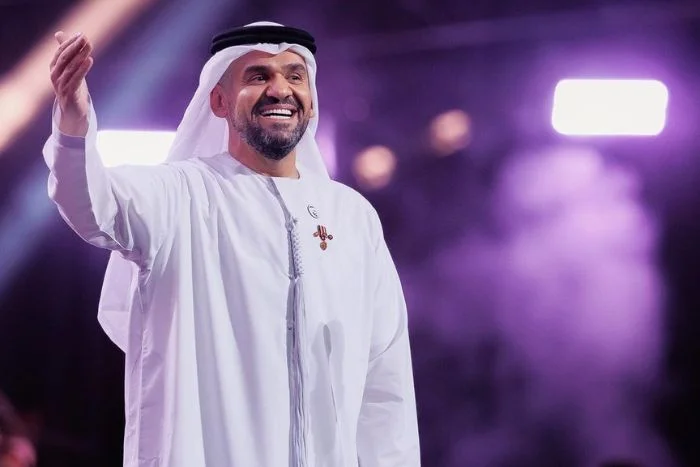 Also afoot for the UAE National day celebrations are a number of concerts showcasing regional stars, which gives expats a chance to immerse themselves in local culture.
Expect two unforgettable nights of musical experiences to mark the UAE National Day weekend.
The concerts, revealed by the Department of Culture & Tourism – Abu Dhabi (DCT Abu Dhabi), are set to showcase four unique pre-eminent musical talents and thus highlight the country's rich tapestry of culture and artistic heritage.
The concert series will take place on 1 and 3 December at Al Hosn in Abu Dhabi City.
Taking to the stage on 1 December is award-winning singer, Hussain Al Jassmi and on 3 December, singer Hamad will perform. Both nights will see audiences regaled by the singers unique blend of upbeat hits.
Over Al Jahili Fort in Al Ain, the festivities on 3 December will include a double-header concert featuring the two singers, Balqees and Fouad Abdelwahed.
Date
Concerts – 1 & 3 December 2022
National Day event – 3 to 11 December 2022
Location
Concerts – Al Hosn Abu Dhabi, Al Ain
National Day event – ADNEC Abu Dhabi
Tickets available at ticketmaster.ae 
Follow Yalla – Abu Dhabi Life  for all the latest news across the capital and beyond
Image source DCT Abu Dhabi and Hussain Al Jassmi Instagram