Ramadan is a religious occasion that has been observed and venerated for centuries. This holy month has a special significance for more than a billion Muslims all over the world, and is a time that is centred around patience, generosity and self-control. Ramadan is expected to take place from 23 April to 23 May this year, depending on an official sighting of the moon, and will be marked by intense prayer, fasting, giving, and charitable deeds.
For expats in the UAE, Ramadan is also a great opportunity to immerse yourself in the regional traditions, culture, and atmosphere during this special period, and it can be a touching and memorable time for non-muslims.
The Meaning of Ramadan
Ramadan is the ninth month of the Islamic lunar calendar and begins, according to official Islamic bodies, when the crescent moon is sighted
The Holy Month of Ramadan is observed by Muslims worldwide as a month of fasting (Sawm), to commemorate the first revelation of the Quran to Muhammad. For approximately 30 days, Muslims refrain from consuming food or drinking liquid from dawn until sunset, and instead renew their focus on worship, devotion, and spiritual reflection. This annual observance is regarded as one of the Five Pillars of Islam.
Ramadan also symbolises a time of compassion and giving.
Did You Know?
The word Ramadan comes from the Arabic root ramiḍaor ar-ramaḍ, which means scorching heat or dryness.
Ramadan begins with the sighting of the new moon
During the month of Ramadan, Muslims fast from dawn until dusk
Ramadan is celebrated as the month in which the prophet Muhammad received the first of the revelations that make up the Quran
The fast is traditionally broken by eating dates and drinking water
Children, pregnant women or those who are sick do not have to fast
Each day before dawn, Muslims observe a pre-fast meal called suhoor
The meal that breaks the fast after sunset is called iftar
According to tradition, prophet Muhammad broke the fast with three dates
A greeting for good wishes is "Ramadan Mubarak" which means "Have a blessed Ramadan"
Following Ramadan, Muslims celebrate Eid Al Fitr, which is a day of feasting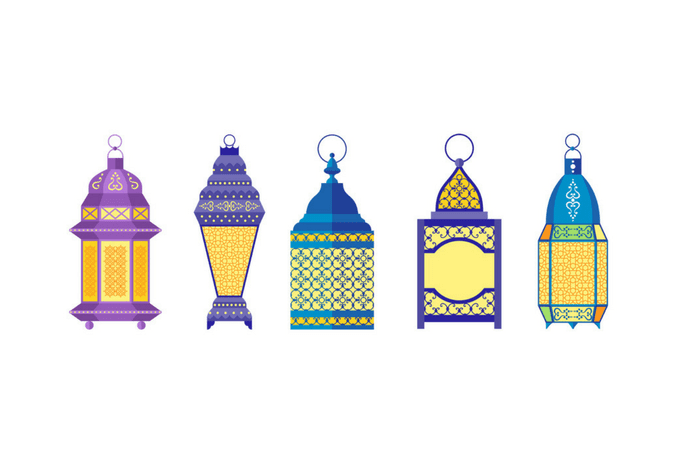 Yalla's Five to Try During Ramadan
Whilst the pace of living in Abu Dhabi may become a bit slower during the Holy Month of Ramadan, it's also a fantastic opportunity to experience true Emirati culture and hospitality, learn something new, or get involved in charity work. Here's our top five to try:
Enjoy traditional Iftar favourites
This year, Iftar will be a lot more different with huge gatherings being discouraged. However, you may still enjoy traditional Ramadan favourites from the comfort of your home by ordering online!
Learn something new
If you've been wanting to learn a new skill, now is the time to do it. Ramadan is a time to spend with loved ones, so why not use this time and learn to cook a traditional Arabic iftar for your friends and family? Or for something with the kids, take them to one of Abu Dhabi's many cultural and heritage attractions to learn more about the history of the UAE and teach them about where they live.
Give to charity
Charity is a very important part of Islam and is even more significant during Ramadan. Why not use this time to clear out your wardrobes and toy boxes, and give any items that you don't need to charity? Or make the most of the quieter pace of life and donate your time to a local charity or support group.
Focus on your diet and fitness
Ramadan is the perfect time to kick start healthy eating habits. Make an effort to eat out less, and, if you are fasting, make sure to eat the right foods during suhoor and iftar. You'll also see lots of people taking a walk just before or after Iftar, so join in and use this month to focus on getting fitter by exercising more.
Read a book
When was the last time you really took the time to relax with a good book? Use the extra time during Ramadan to expand your mind and relax at the same time by making a conscious effort to read more. As school hours are reduced, it's a great time for children to read more too, so we've put together five of the best Ramadan reads for children below.
Ramadan Reads for Children
Night of The Moon by Hena Khan
Under The Ramadan Moon by Sylvia Whitman
Rashad's Ramadan and Eid Al Fitr by Lisa Bullard
My First Ramadan by Karen Katz
Ramadan Moon by Na'ima B. Robert
Golden Domes and Silver Lanterns by Hena Khan
Ramadan Etiquette for Expats
The Holy Month of Ramadan is a touching and memorable time for everyone, and a great opportunity to immerse yourself in the UAE's traditions and culture. If you are new to the UAE, here are some tips on how to make the most of Ramadan and advice on the etiquette to follow:
Embrace the community spirit and wish a blessed Ramadan to Muslim friends and colleagues; visit Suhour tents, try group Iftars, and experience the sumptuous Emarati food.
Even if you don't fast, invite your Muslim friends over and go over for Iftar at their house, it is a sign of respect and friendliness.
Ramadan is known as the month of giving. Do the most out of charity and help the ones in need. Small gestures come with big satisfaction.
Eating and drinking in public during Ramadan is considered very offensive and can even attract a fine or a reprimand from the police. Many restaurants and cafes remain open during Ramadan, and there are also designated screened-off areas within public places to eat for those who are not fasting.
During Ramadan, it is recommended that both men and women dress conservatively.
Listening to music loudly may offend those who are fasting. If you want to listen to music, it is acceptable to do so with the aid of headphones.