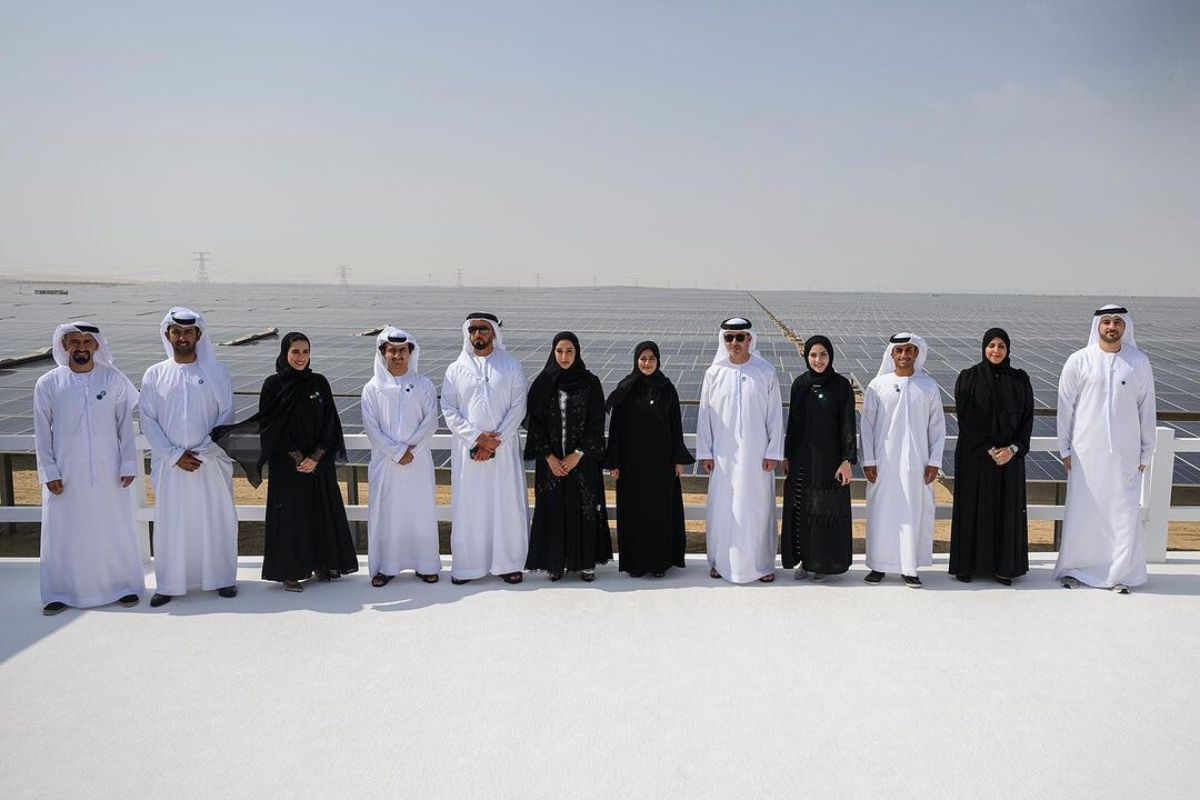 Ahead of the COP28, Abu Dhabi is pulling out all the stops with this massive solar power plant
Less than a few weeks away, the landmark COP28 in Dubai is just around the corner. With the Year of Sustainability going strong across the UAE and providing momentum, there have been several pushes towards greener fronts.
The latest in that vein is the launch of one of the world's largest single-site solar power plants in Abu Dhabi!
The 2GW Al Dhafra Solar PV project is located 35 km from Abu Dhabi City and was built in a single phase. What's more, it's poised to generate enough electricity to power almost 200,000 homes, displacing 2.4 million tonnes of carbon emissions every year.
Spanning over 20 square kilometres of desert, the project has created 4,500 jobs during the peak of the construction phase. The solar power plant uses almost 4 million solar panels that deploy innovative bi-facial technology, ensuring sunlight is captured on both sides of the panels to maximise yield.
Al Dhafra Solar PV, planned and procured by Emirates Water and Electricity Company (EWEC), has broken records in terms of cost for utility-scale solar projects.
Initially, the project led to one of the most competitive tariffs for solar power set at 4.97 fils/kWh, which upon financial close, was further improved to 4.85 fils/kWh.
Kudos to the UAE capital!
Follow Yalla – Abu Dhabi Life for all the latest news across the capital and beyond
Image source Abu Dhabi Media Office