THE UAE highlights the merits of teachers through awards and programmes this Teacher's Day.
The UAE takes education very seriously and today across the country, teachers will be celebrated for the annual Teachers' Day that recognises the role of teachers in encouraging innovation.
According to the UAE News Agency – WAM, Emirati teachers have received significant attention and appreciation from the community due to their efforts to prepare an aware and educated generation.
And over the first 50 years of the UAE's history, the number of public-school teachers rose from 5,530 in 1975 to 108,020 in 2020, an increase of 1,853 per cent.
Furthermore, the UAE has constantly launched motivational initiatives highlighting the role of teachers and advanced teaching methods locally and globally.
And one brilliant way to celebrate teachers across the UAE is through the Mohamed bin Zayed Award for Best Teacher, which was launched in 2017, under the patronage of President His Highness Sheikh Mohamed bin Zayed Al Nahyan.
The award highlights the work of talented and distinguished teachers in their schools and regions.
And for its fourth edition, the award will be open to foreign and non-Arab speaking teachers working in private and international schools.
The award's registration process will also be in English and open to teachers from other countries, including Syria, Morocco, Iraq, Tunisia, Switzerland, Finland and Austria.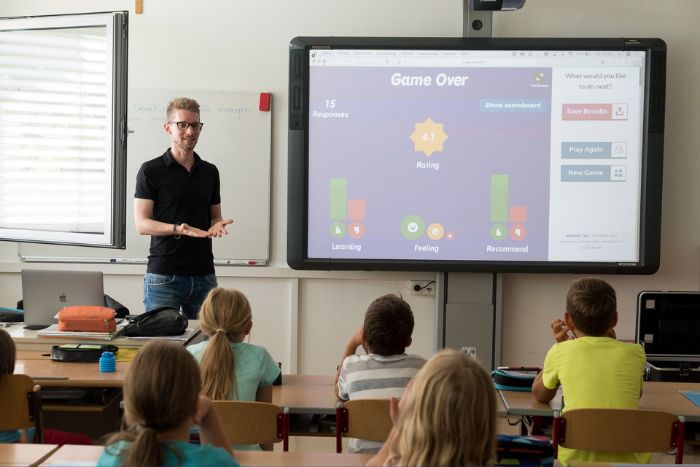 Another award celebrating teachers, is the Khalifa Award for Education, which aims to support educational establishments and encourage innovation and promote the culture of innovation and excellence among Emirati citizens.
The award is not limited to the UAE but includes the rest of the Arab region.
The award's requirements vary according to its categories, which include general education, the education of people of determination, higher education, academic research, educational authorship for children, innovative educational projects and programmes, legal personality in education, and education and community service.
A Teacher Ambassador Programme launched by the Mohammed bin Rashid Space Centre has supported distinguished teachers specialising in the sciences, technology, engineering and mathematics, enabling them to represent their schools in the initiatives of the Emirates Mars Mission.
Happy Teachers' Day to educators everywhere!
For more education news, head to Yalla – Abu Dhabi
Image source Pixabay