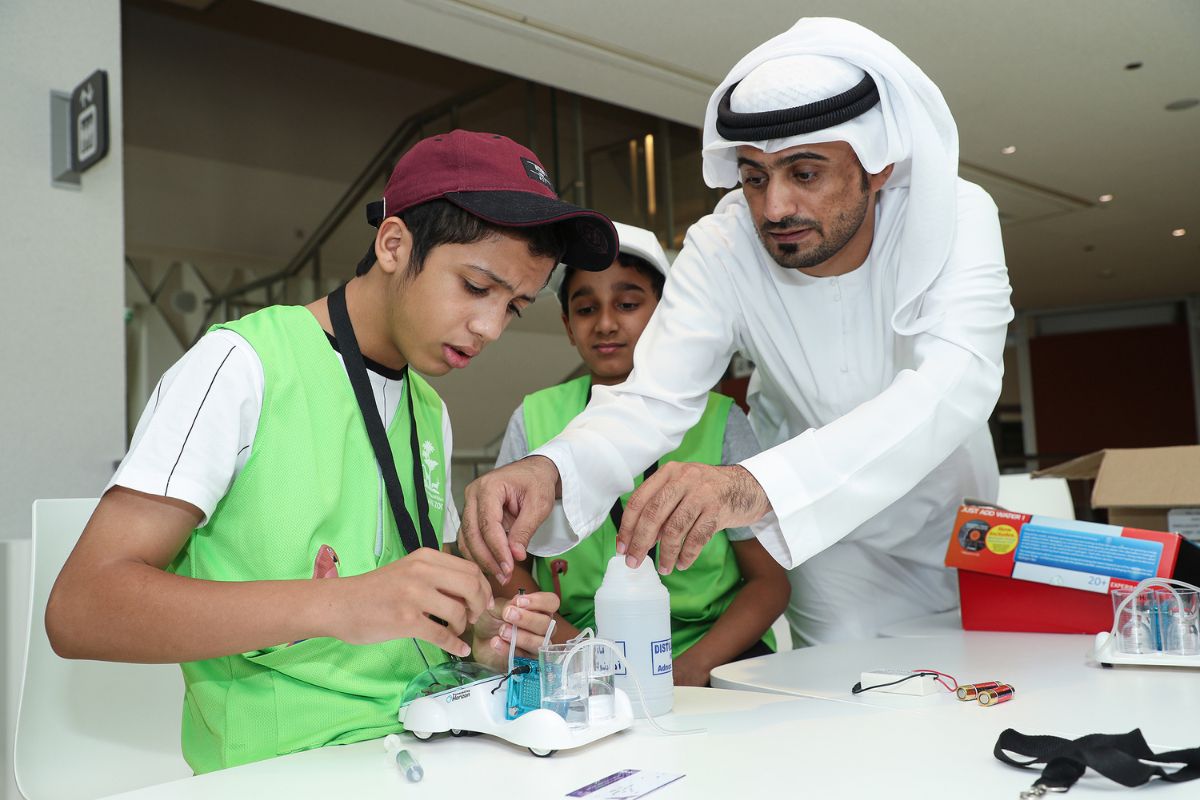 Programmes

are all designed and conducted by a team of professional educators with the elements of fun and innovation
Al Ain Zoo is preparing to welcome students again as the new school year begins and has prepared a series of new educational programmes that provide students of all ages with a unique learning experience. 
Activities take place in a gripping interactive educational setting, giving them opportunities to gain new knowledge on various topics related to conservation. Programmes are all designed and conducted by a team of professional educators, with the elements of fun and innovation perfectly combined. 
The Zoo offers educational programmes designed to suit school students of various age groups, in both Arabic and English, and supports their respective educational curriculums by covering various topics that contribute to enriching their scientific knowledge and promoting positive behaviour towards the environment. 
The Zoo offers a variety of student programmes, including free virtual 30-minute programs via the Microsoft Teams platform, where students are in visual contact with educators and their colleagues and have access to educational programs in the Zoo and the Sheikh Zayed Desert Learning Centre, in addition to awareness programs, environmental researcher services, heritage programs, safari trips and educational camps. 
Through these programmes, the Zoo seeks to raise community awareness, especially among students and youths, on the importance of conservation, wildlife protection and how to help endangered species, and familiarise them with the efforts and achievements of Al Ain Zoo in these areas, one of the goals of the UAE Year of Sustainability 2023. 
For further information on news around Abu Dhabi and beyond, visit Yalla Abu Dhabi Life
Image source Al Ain Zoo