When it comes to planning, rehearsing and perfecting an Opera, you'd be right in thinking it would require weeks, if not months to have a performance fit for an audience.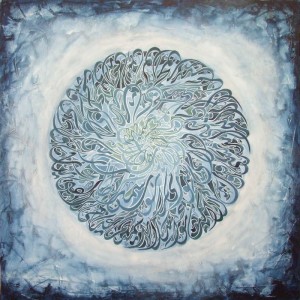 However, Cranleigh Abu Dhabi along with a team of talented individuals aim to show that anything is possible – as they embark on an ambitious performing arts project over five days inspired by a poem written by the late Sheikh Zayed Bin Sultan Al Nahyan (may God have mercy upon him) called Beautiful World.
More than 80 students and staff from Cranleigh Abu Dhabi will work closely with two opera singers, a talented Emirati artist and a creative team to create this unique production, which will celebrate both Eastern and Western cultures.
To bring this project to life, the creative team of four dynamic professional opera educationalists; a director, composer, choreographer and designer will guide the students, aged 12-16, over five days, to create the opera − a contemporary piece of performance art taking inspiration from the poem across the genres of drama, music, design, art and dance.
The two professional operatic singers will help to lead and inspire the performance, while calligraphy artist Narjes Noureddine will work with the students, staff and the designer on creating the stage set, which will be the backdrop for the opera.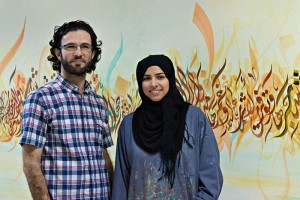 In collaboration with Zayed University and Abu Dhabi Art, Narjes – a gifted calligraphy artist – will also showcase her work at Cranleigh Senior School in an exhibition, which will run from November 9 to 24. The exhibition will be opened by Dr Zaki Nusseibeh, Assistant Minister for Foreign Affairs and International Cooperation, Cultural Advisor at the UAE Ministry of Presidential Affairs, and the late Sheikh Zayed's chief interpreter.
Currently a fourth year student at Zayed University's College of Arts and Creative Enterprises (CACE), Narjes uses Arabic poetry to create her paintings and 3D works in both traditional and abstract forms of calligraphy. At the centre of her exhibition, Narjes will create a new commission in response to the poem Beautiful World.
Elsewhere, Karen Gillingham, Artistic Director of the Youth Opera Company at the Royal Opera House in London, will head up the project team. Karen has extensive experience working with large numbers of children and community and the team has previously been involved with several high profile events, including the opening ceremony for the London 2012 Olympics.
"Every youth project brings with it a new challenge and interest", says Karen.
"What attracted us most about this one was the opportunity to use our experience to create something unique that will play a meaningful role in Abu Dhabi's extraordinary cultural story. We are ambitious for this project, believing it will add to the richness of the Emirate's cultural evolution and inspire communities beyond Cranleigh Abu Dhabi to be brave and explore the rich benefits the arts can bring to us all;" concludes Karen.
Ann-Maree Reaney, Dean of the College of Arts and Creative Enterprises at Zayed University, explained how students would gain from working with professionals across many fields.
"This project reflects the mission of CACE Zayed University to engage meaningfully with the professional art and design industry and community in the UAE, so that students may be exposed to real life experiences that challenge and develop their skills in a professional arena," said Ann-Maree.
To help the audience understand the workshop process, a film will document the rehearsals and planning stages. The five-day process will be as important as the final product, giving students additional unique experience working closely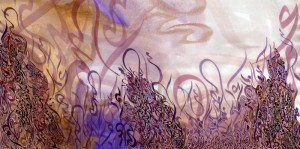 with an expert professional creative team. Not only will the students gain vocal and dramatic performance confidence, but Cranleigh staff will also gain valuable professional development.
The project will give the overall school community the opportunity to experience both Eastern and Western cultures and practices, and aims to pave the way for discussions with other educational and arts institutions, to explore ways to collaborate on similar projects in the future.
The Opera performance is due to take place in the Cranleigh auditorium on November 14.
For more information visit www.cranleigh.ae. The Yalla team, of course, will keep you posted with how the rehearsal stages are going!