Rainy days are here in the UAE capital, and you can turn the kids' downer blues around in a lot of fun ways!
Who doesn't love a rainy day? Snuggling in bed, watching TV, a cup of steaming cocoa and your favourite snacks all make for a fun day in. 
The kids, though, can get a little bored now and again, especially with a continuous few days of rain and gloom. Team Yalla has you covered though, with 7 awesome things to do indoors! 
Mix It Up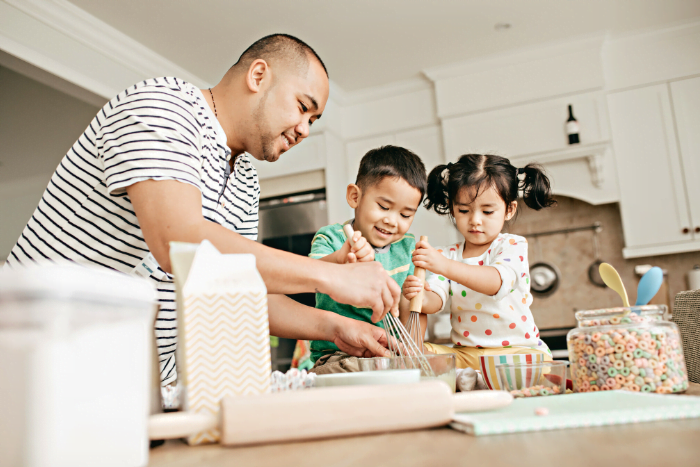 A little bit of rain can often be the perfect incentive to get your kids to help out in the kitchen. Spend some quality time over baking their favourite treats, and watch their inner masterchefs shine with sprinkles, frosting, and more! The best part? You get to gorge on the cakes, muffins, or brownies and watch their favourite movies with them later. Talk about a sweet day in.
A Little Messy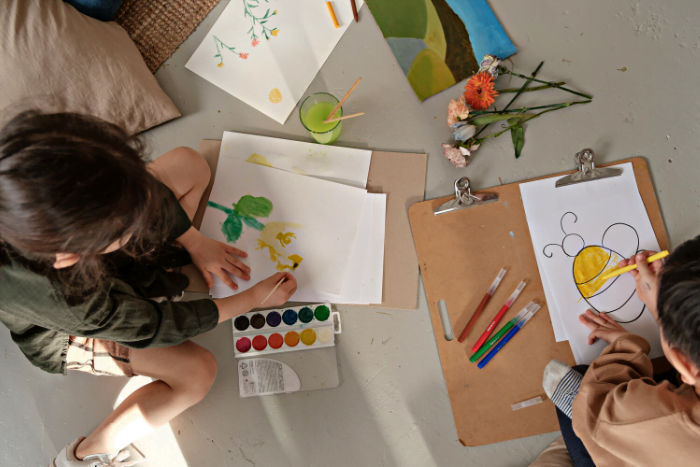 From playdoh to crayons to paint, a canvas and some colours can perk up and child's day. You can always set them a challenge in terms of picking a theme, or asking them to replicate a favourite toy, the options are truly endless! One thing's for sure, indulging their artistic side is definitely a budget-friendly way to keep them busy for a long time.
Al Forsan International Sports Resort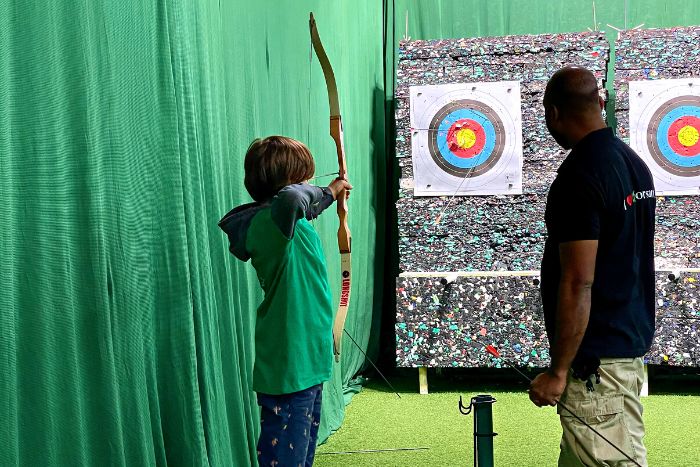 Shoot out the frustration of rainy day entrapment quite literally with any of the Shooting Sports at Al Forsan International Sports Resort. For the teens aged 16 and above, put your skills to the test at the indoor 25m Handgun And 50m Rifle Range. An exciting range of new pistols from Glock, Sig Sauer, Beretta and Caracal are all available for you to explore. That aside, there's also the Clay Target Ranges and Field Archery for the younger ones! 
For more information, visit alforsan.com
Ferrari World Abu Dhabi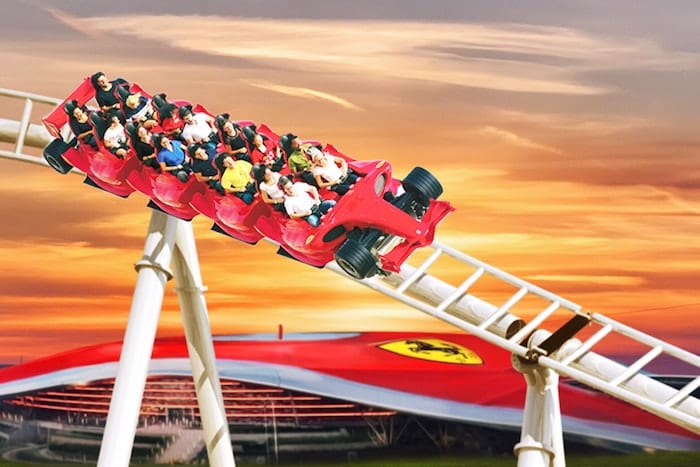 Sometimes, a rainy day can be the perfect excuse to check out the world's fastest rollercoaster. Don't let the showers dampen your spirit, and treat the kids to a fun day out but in Ferrari World. With 40 record-breaking attractions, there are enough activities in one space for a much-needed rush of hyper-adrenaline!
For more information, visit ferrariworldabudhabi.com
Bounce Abu Dhabi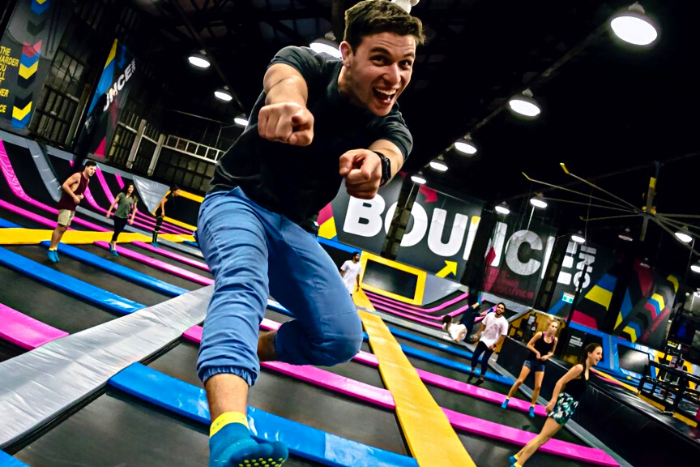 Too much energy bottled in? Let them literally jump it out and shake it off at everyone's favourite Bounce Abu Dhabi. The massive trampoline-style indoor playground gives you extra bounce to practise jumps, master flips or just freestyle! With a 40-metre slide, zip line, freehand wall climbing and more, adrenaline junkies can test their skills. And this one's fun for both the kids and you too.
For more information, visit bounce.ae
The National Aquarium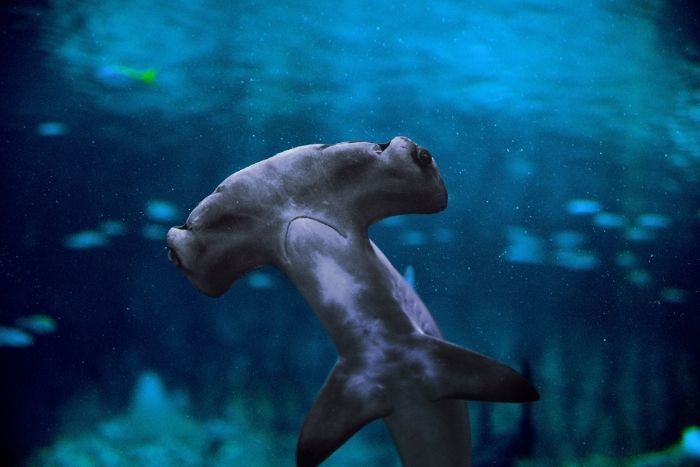 Water can be fun, especially when it's both mesmerising and informative! The largest aquarium in the Middle East, The National Aquarium located in Abu Dhabi's Al Qana area is home to 10 thematic zones and over 46,000 animals. Take the kids along to hand-feed marine species, or view the underwater world from the Bu Tinah Dhow (a glass-bottom boat) to name a few things. You'll meet birds, reptiles, fish and have a great rainy day! 
For more information, visit thenationalaquarium.ae
Junior Jumpers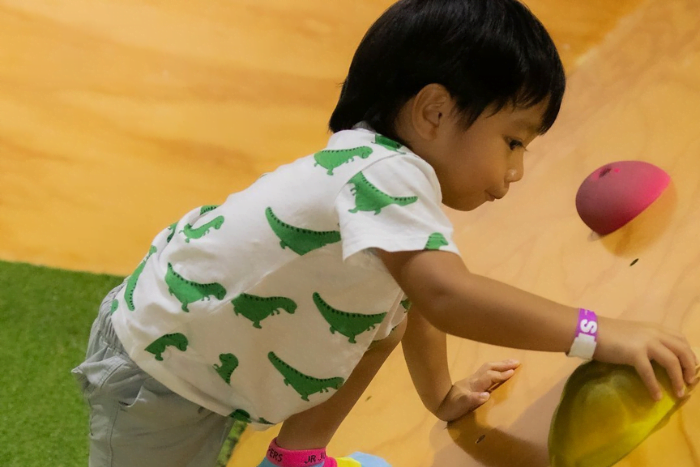 Created by the team behind Bounce, this one's UAE's first freestyle playground. Your kids can learn fundamental freestyle movement, make friends, and explore their own potential. Kids can let their imaginations run free in our exciting playground while developing their balance, coordination, confidence and skills. And while they're doing that, there's a fun little spot for the adults to cool off too. Win-win! 
For more information, visit juniorjumpers.ae
Zayed Sports City Ice Rink
Who doesn't love showing off their smooth moves? As the city's only Olympic-size skating surface, the rink is undoubtedly the coolest spot in the city. There's also plenty of other stuff to do, including the pro-shop and a dance studio. Zayed Sports City Ice Rink really is fun for all ages and the best place to pop in for some ice prince/princess vibes on a rainy day! 
For more information, visit zsc.ae
Follow Yalla – Abu Dhabi Life  for all the latest news across the capital and beyond

Image Source Canva Images Bounce Junior Jumpers Zayed Sports City IG