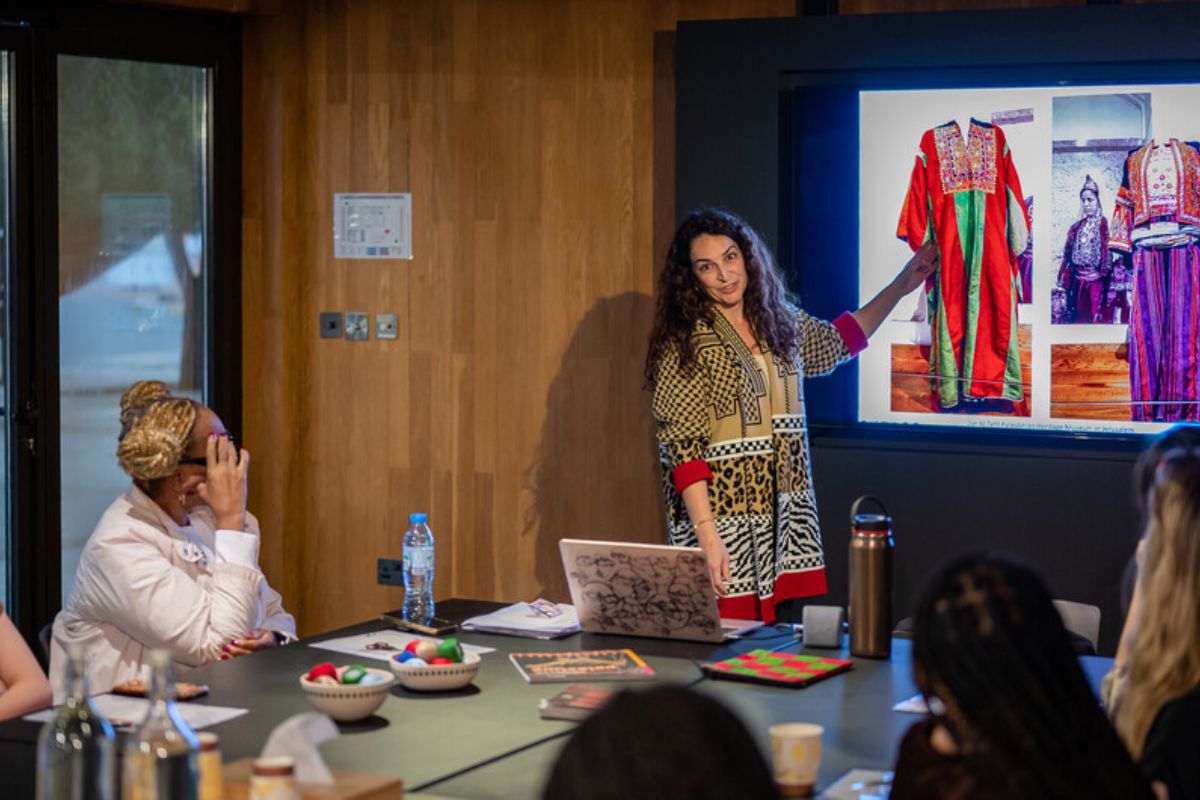 Register for free and learn the art of Palestinian embroidery or Tatreez at 421 this month
If the best ways to celebrate heritage are through arts and crafts, then this workshop is the ultimate manner in which to pay respect to Palestine's rich history.
Led by Joanna Barakat at 421, the workshop on Palestinian embroidery, or Tatreez is the perfect gateway to the history of this traditional practice that has been preserved through generational exchange.
From 11am to 1pm on 26 November, the event is the perfect coming together of diverse communities in the UAE capital to learn the traditional form.
Barakat will demonstrate how this ancient form of textile weaving has shifted and changed over time, in both technique and meaning. She will present diverse, contemporary interpretations of Tatreez, and teach guests how to cross-stitch different regional Palestinian motifs.
At the end of the workshop, participants are sure to leave with a new understanding of Palestinian embroidery and an additional skill set that they can practice and develop over time.
Joanna Barakat's work is the juxtaposition of painting, photography and Palestinian embroidery. Born in Jerusalem, she was raised in Los Angeles before moving to London for university.
She received her BA in Art and Design from Central Saint Martins, University of the Arts London and her MA in Global Media and Postnational Communication from the School of Oriental and African Studies (SOAS), University of London.
Don't miss out on the workshop and register for free now!
For more information, visit 421.online/en/whats-on/palestinian-tatreez-workshop/
Date
26 November
Location
421