Ahead of the MENA's 50 Best Restaurants mega-event, the star chef is all set to wow gastronomes with her skills.
PARTNER CONTENT: Can you imagine a meal served by MENA's Best Female Chef 2022?
Bringing all your gastronomic dreams to life, Tala Bashmi is heading to The Abu Dhabi EDITION for an experience like no other.
In the run-up to the Middle East & North Africa's 50 Best Restaurants celebration on 30 January, the much-vaunted Bahraini chef together with Oak Room has something special up her sleeve.
Taking over the British Rock 'N' Roll Steakhouse on 28 January, guests can savour the specially curated Signature Sessions starting 7pm.
Offering a modern take on traditional, regional dishes, the meal will celebrate the best of the awarding-winning Oak Room and Chef Tala's Manama restaurant, Fusions by Tala, alongside a superb grape pairing from Oak Room's own Sommelier's selection.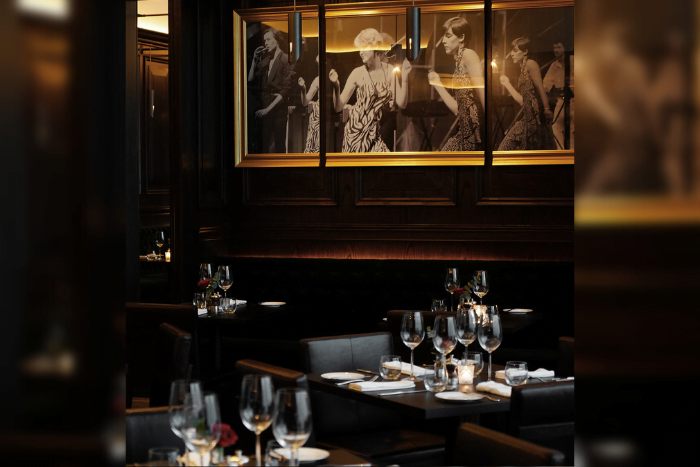 Starting from AED 500, the emirate's gastronomes will also have the opportunity to meet Chef Tala and learn about the thought processes that fuel some of the most unique dishes of our generation.
Having launched one of the most exciting restaurants in the MENA region, the chef is a force to be reckoned with. Known for food that evokes nostalgia and embraces innovation, we can't wait for her debut in the UAE capital!
Before the feast commences, you can immerse yourself in Abu Dhabi's favourite bar where the marvellous World's 50 Best Bar no.26 Sidecar from India takes the reins from behind the bar and concocts some of their famous mixed drinks.
Hailing from Delhi and the brainchild of dynamic duo Yangdup Lama and Minakshi Singh, Lopsang Lama (Bar Manager of Sidecar) will be bringing superb tastes and their masterful mixology techniques for you and your friends to enjoy on both Friday and Saturday.
Oak Room at The Abu Dhabi EDITION. Package starts from AED 500. For reservations, please call 02 208 0000 or book here
Follow Yalla – Abu Dhabi Life for all the latest news across the capital and beyond
Image source The Abu Dhabi EDITION