Hosted by the British School Al Khubairat.
The hills or in this case, emirate, are alive with the sound of music as the Abu Dhabi Young Musician 2022 launches and is calling for entries from school students across the emirate of Abu Dhabi.
It's really exciting stuff as students will get to perform in front of a live audience after a two-year hiatus but you will need to be quick as the call for entries closes on the 15 November.
The competition is hosted by the British School Al Khubairat (BSAK) with support from schools across the city and is designed to promote student engagement in music and to provide the opportunity for students from across Abu Dhabi to come together to showcase their talents in a week-long Festival of Music taking place from Sunday 6 February 2022 to Thursday 10 February 2022 but entries are open now.
Rob Hall, Director of Music at BSAK, is the brainchild behind the competition. "I have had the desire to set up such a competition for a few years now," he says, "and after talking to other music teachers across the city it soon became clear that there was a real need for this sort of event. Teachers are incredibly keen to find ways to collaborate and get more inter-schools competitions and festivals, particularly as we emerge post-Covid"
"We want to see how the performers engage with their audience, conveying the mood and emotion of the music by telling a story through their expression and posture.  We want to see real communication between the young musician, their accompanist and the audience, to bring that music alive. Performance is about so much more than just playing the notes accurately"
A panel of renowned international judges is being assembled, whose names will be revealed soon. The competition week will allow for more continuing professional development (CPD) for music teachers as the judges will also offer training in a number of topical issues relating to best practice in the music classroom, in one-to-one instrumental teaching and providing co-curricular ensembles.
How it works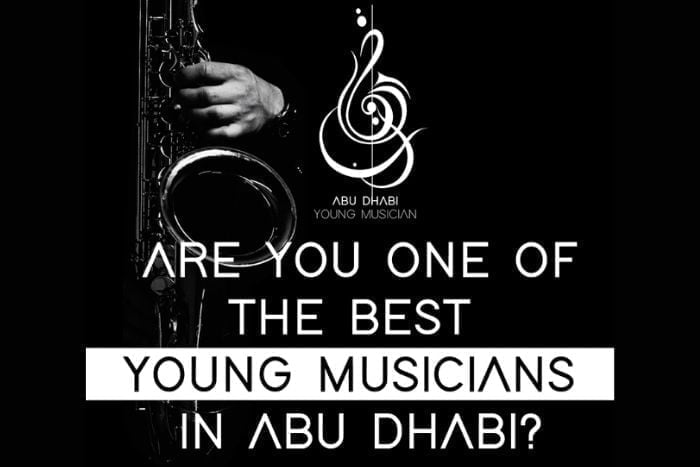 The competition is open to musicians of school age who are in full-time education within Abu Dhabi.
It is split into two classes:
Intermediate for performers of Grade 5-6 standard
Advanced for performers at Grade 7 level and beyond
The seven categories:
Piano
Classical/Acoustic Guitar
Brass
Strings
Woodwind
Singing
Rock n Pop (singers and guitarists only)
Round one
Entrants may play a piece chosen by themselves (at the requisite standard). The time limit for each performance is five minutes for Advanced Performers and 3-4 minutes for those in the Intermediate Class.
Round two
Entrants must perform one piece which they have chosen from the Set Pieces chosen for their particular class/category.
Semi-Final
Entrants can again perform a free choice of piece (at the requisite standard) lasting up to eight minutes in the Advanced Class and 4 minutes for the Intermediate Class. It is recommended to choose a piece that contrasts to the piece performed in Round One.
Finalists
You will be able to perform a free programme of pieces lasting up to 12 minutes (8 minutes for Intermediate Class) which may or may not include pieces already performed in the competition.
How to enter
The competition is easy to enter and you can find the application here.  But before you fill it in, you will need to make sure that you meet all the rules and regulations which you can read here.
If you feel the competition is for you, you can then do the following:
Talk to teacher and ask if this would be something good for me that I can be involved in.
Go to the website and look at the overall structure of the piece
Look at the set pieces and decide what category and class you are going to be in
Timeline of events 
7 October Entries open
15 November Closing date for entries & payments
16 January Deadline for information for online brochure – photos of participants, school photos, school logos etc
6-10 February Abu Dhabi Young Musician Competition
PROVISIONAL SCHEDULE
6 February Round One Instrumental and Vocal (all day)
7 February Round One Instrumental and Vocal (all day) continued
8 February Round Two Instrumental and Vocal (all day)
9 February Staff CPD (Day-time)
Intermediate and Advanced Semi-Final (evening)
10 February Staff CPD (day-time)
Final (evening)
The call for entries has already opened and will end on 15 November, so if you would like to take part in this brilliant opportunity and you think you have what it takes, speak to your teacher today.
For more information and to apply to enter, visit britishschool.sch.ae/adym
Image Source Provided