The perfect oasis on the edge of the city for discerning guests 
PARTNER CONTENT: Choose to visit or stay at Erth Abu Dhabi and you will be part of a unique story of Emirati heritage and culture that began with the enduring legacy of the late His Highness Sheikh Zayed bin Sultan Al Nahyan, the Founding Father of the United Arab Emirates.
Erth, the Arabic word for 'legacy', was the vision of the late His Highness Sheikh Zayed bin Sultan Al Nahyan when in 1983 His Highness dedicated recreational space for officers of the UAE Armed Forces in the heart of the Abu Dhabi community.
Today, Erth Abu Dhabi is the perfect oasis on the edge of the city for discerning guests seeking bespoke, traditional Emirati hospitality at the highest level.
Savour a wonderful array of haute cuisine at the hotel's many restaurants and soak in the sun along a 350m-long stretch of pristine private beach at Al Waryah Pool & Beach, where two oasis shaped swimming pools, luxury vacation villas and well-appointed rooms await.
And for those wishing to get in tip-top condition in state-of-the-art surrounds, Etizan Fitness surrenders a host of indoor and outdoor recreational facilities that caters to the mental wellbeing of adults and children alike.Head to Erth Abu Dhabi this summer, where a legacy of Emirati heritage and culture is served on a silver platter.
For bookings and more information, visit erth.ae  
Destination Al Waryah Pool & Beach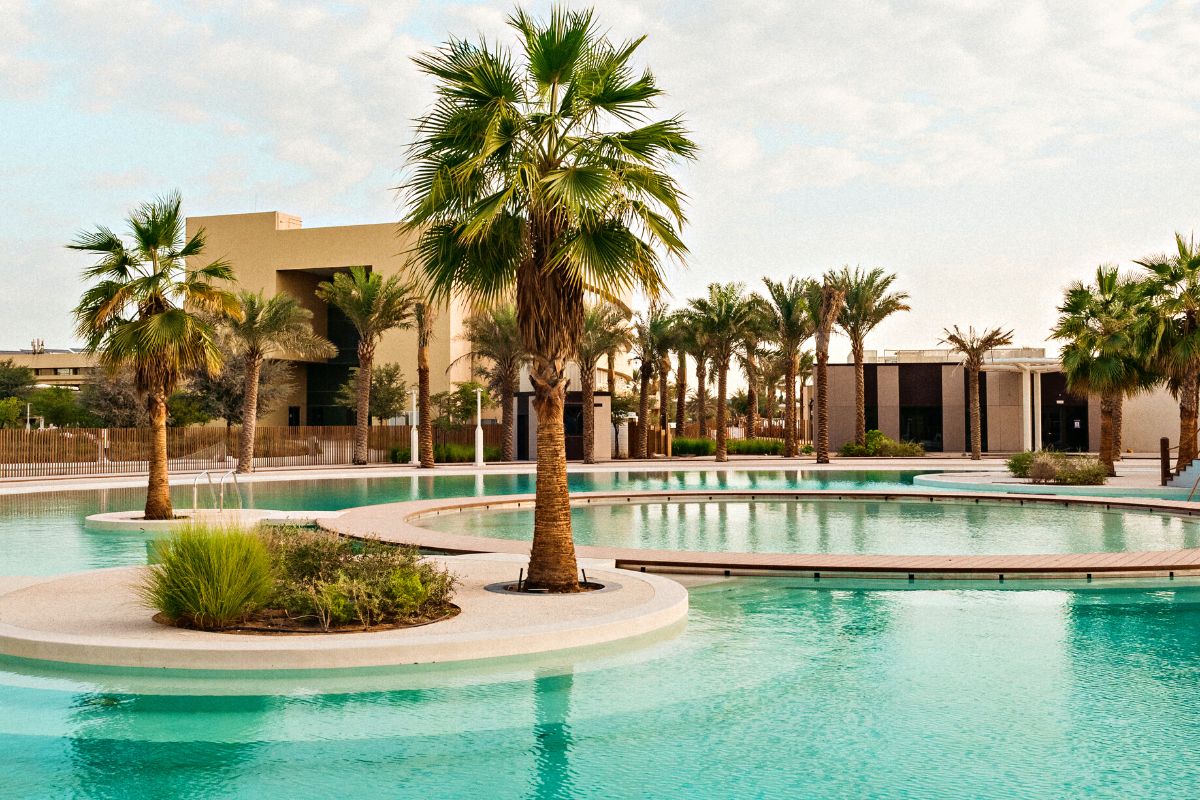 Set within the extensive grounds of Erth Abu Dhabi, Al Waryah Pool & Beach surrenders no less than a 350m-long stretch of pristine private beach that invites you to cool down in the azure waters.
The family-friendly leisure experience is immersed in nature and the authentic traditions and heritage of the UAE.  Given the elaborate nature of the entire experience, extend your stay to enjoy it thoroughly at one of the 13 new luxury beachfront villas.
Adorned with elegant, authentic Emirati décor, booking a stay at one of the fabulous, luxurious villas, complete with private pool and garden, is the ultimate way to soak in nature and heritage.
A superb range of water sports such as kayaking, stand-up paddle boarding, jet skis and more is also on hand. Book a kayak tour and explore a precious protected area that has never before been open to the public.
The little ones get to enjoy everything from their very own pool to beach volleyball, football, table tennis and an array of other engaging sports and activities.
For the ultimate relaxation, partake in restorative beach yoga sessions and therapeutic massages delivered by expertly trained therapists in private beach cabanas.
And of course, there is a superb array of wholesome and nourishing dining options.
For more information and bookings, call 02 497 5840 or visit erth.ae
A world of favours awaits 



Step into the world of Emirati culture through food and drink. Erth Abu Dhabi's scintillating range of dining opportunities offers to both wow and satisfy in equal measure. Indulge in authentic Emirati cuisine, traditional Ghawah, dates and Khaleeji-inspired fine patisseries, as well as international cuisine and delectable light bites.
Head to Al Rimal, overlooking the lush Al Fayy garden, where seasoned chefs dish up Emirati and Khaleeji specialties, not to mention international favourites. With desserts to die for and a range of both local and international beverages, this is certainly the place to dine.
Stroll through the hotel and you will stumble on Beetza, a rather delightful bijou modern Italian eatery honouring authentic Italian pizza fresh from the pizza oven, of course.  Looking for magical sea views and lush greenery?
Then Ramsa is your spot. The perfect place for a tête-à-tête with friends, this eatery serves tasty casual dining options and refreshing beverages.
Pull up a chair either indoors or outdoors for the perfect experience. For those who love the pool and beach, Al Waryah Pool & Beach surrenders Asrah, the perfect place to while away an afternoon or evening while indulging in light bites, refreshments and those all-important desserts.
For more information, visit erth.ae
Etizan: Equilibrium on Erth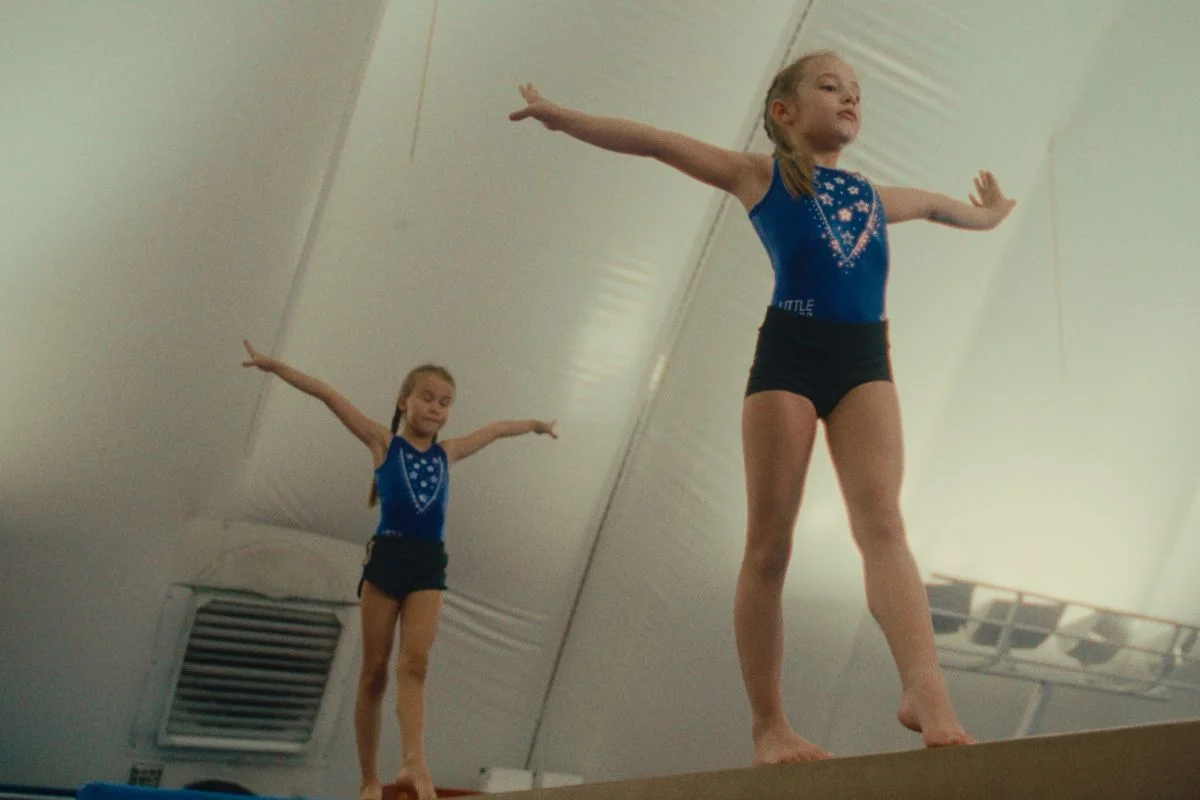 Etizan is far from your typical gymnasium, and instead places the community at the very heart of what it does.
The fitness and health offering features a comprehensive range of facilities, including one of the largest mixed gyms in Abu Dhabi.
There are also a myriad of sports and training programmes for all levels of participants, from amateur to professional.  There is something for everyone – mum, dad, the little ones and singles. The little ones can easily be dropped off at any number of sporting academies and classes while parents attend to their own fitness and wellbeing programme.
In short, Etizan takes you on a journey to be the best version that you want to be. Etizan Fitness truly takes this family-centric recreation facility in Abu Dhabi to the next level with activities to match such as swimming, outdoor football, male and female only gyms, an array of racquet sports, an air dome for those scorching hot days and several sporting academies to join.
For more information on facilities ad memberships, visit etizan.ae
Follow Yalla – Abu Dhabi Life for all the latest news across the capital and beyond
Image source Erth Abu Dhabi