Authentic Spanish fare not to be missed
PARTNER CONTENT: For those familiar with award-winning, celebrity chef Jose Pizarro's acclaimed José Tapas Bar Bermondsey in London, you'll already know what to expect at José by Pizarro which recently flung open its doors Conrad Abu Dhabi Etihad Towers.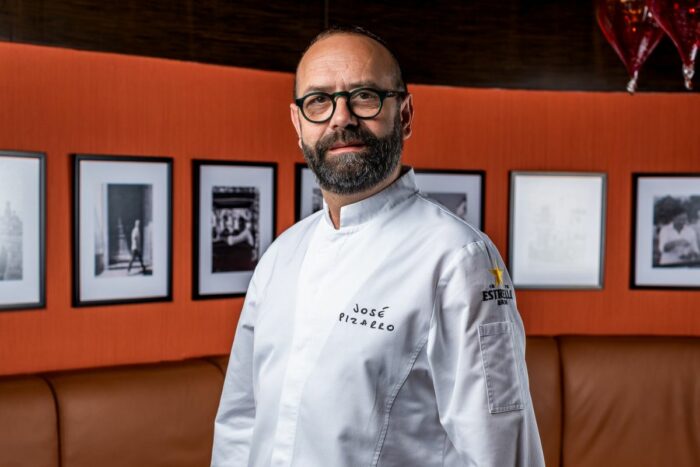 And for those searching for authentic Spanish cuisine created with local ingredients, this is definitely going to be the place for you, where you get to say Ola to most probably the best Spanish fare in own.
The rather bijou restaurant, with sperate entrance, has a delightful array of authentic Spanish flavours curated from the renowned chef's most popular dishes.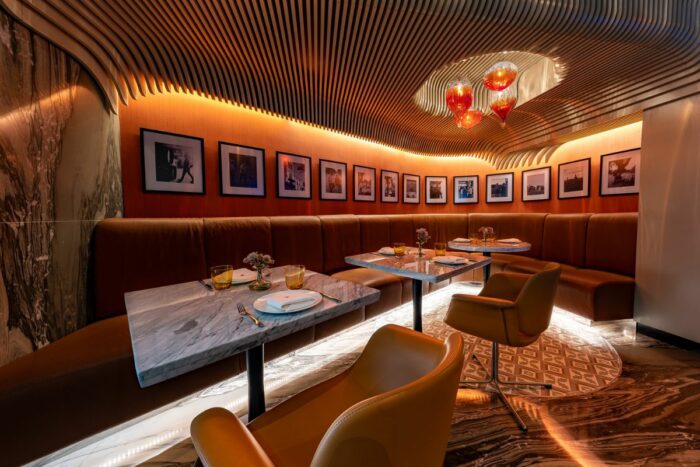 The L-shaped venue's rather decedent vibe includes a well-stocked bar where an expert mixologist conjures up the most sublime alcoholic mixes and mocktails, among others, like grape.
The tables are intimate and for those thinking of after-work drinks, and you certainly should, there are high stools where you can gather and snack to your heart's content.
Or perhaps a romantic date at one of the corner tables or a family get-together.
All of this to the sounds of German Cova, an accomplished Flamenco and classical guitarist, who takes the Mediterranean tiled floor Tuesday to Saturday, 7pm to 11pm to deliver the perfect recipe to ta(PAS) your feet to.
What's on offer
Pica Pica
We've already revealed that from Tuesday to Saturday, 7pm to 11pm, you'll get to soak in the Flamenco sounds of German Cova.
And while you do, whynot indulge in Pica Pica, or snacks and nibbles, washed down with a mixed drink or two, mocktail or otherwise.
Savour on Spanish treats such as Pan, Anchoa Catalina Reserva y Mantequilla Ahumada. A rather luxurious bite, sink your teeth into a rather buttery brioche laden with Anchovy from the Bay of Biscay salted for no less than two years.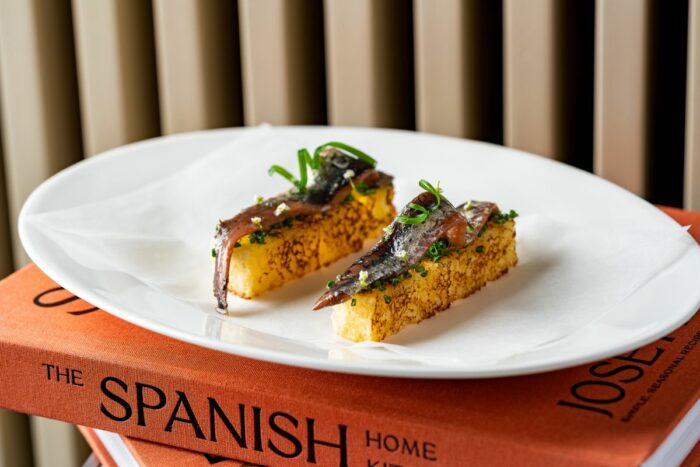 The Croquetas de Espinacas y Manchego or Spinach and Manchego cheese croquetas offers a crispy bite of silky bechamel and spinach. Or why not the Tortilla de Patata, delightfully presented Spanish omelette with eggs, potatoes and caramelised onion Add 30gr Caviar Río Frío, a favourite of José's to take the dish to the next level.
There is lots more delicious Pica Pica. We suggest heading there and finding out for yourself.  You won't be disappointed.
Weekly offers

Cañas & Tapas
Tuesday – Saturday | 5pm-11.30pm
AED 150 per person
Two ice-cold Barcelona brewed hops perfectly paired with a delightful collection of tapas. There's no better way than to share an experience with friends with the most authentic Spanish flavours around in rather bijou surroundings. Buen provecho!
Salud
Tuesday – Saturday | 5pm – 7pm
AED 150
Ola! Leave work woes far behind and head to Jose Pizarro's where no less than five refreshing Barcelona brewed hops await. Undoubtedly, we're sure you won't be able to resist the fine Spanish fare from the menu too. It's the perfect end-of-the-day after a stressful 9 to 5.
José by Pizarro at Conrad Abu Dhabi Etihad Towers is open Tuesday to Saturday, 5pm to 11,30pm, and Sunday 3pm to 10.30pm. For reservations, call 02 811 5666 or visit Conrad Abu Dhabi Etihad Towers
Follow Yalla – Abu Dhabi Life for all the latest events across the capital and beyond
Image source Conrad Abu Dhabi Etihad Towers