Tuck into some of Italy's finest street food!
Abu Dhabi is known for many great things – iconic landmarks, amazing theme parks, fabulous beaches… the list goes on and on.
And surely topping that list must be the capital's gourmet offerings and when it's a homegrown brand and Italian in origin, you know you're in for a gastronomic offering like no other. 
According to owner Peter Samaha, the creative culinary brains behind the awesome Pizza di Rocco brand and Gino's, this tasty Italian deli is the UAE's and probably the 'world's first and only brand focused on authentic panuozzo'.
It comes as no surprise, then, that the deli proclaims that Gino's is 'The Home of Authentic panuozzos'.
Italian street food
Luckily for foodies here in the UAE, and more importantly, here in the UAE capital, Gino's is not only bringing this little-known street food to the UAE, but also combining classical Italian flavours (chicken, pesto, mozzarella, homemade meatballs, bresaola & ricotta) with international favourites in the deli's own style (Reuben, Cheesesteak, Butter Chicken, Tuna Mayo).
So, what actually is a panuozzo?
In short, it's basically a stuffed sandwich.
This famous street food, found in cities and towns across South Italy, noticeably in Naples, is pizza dough worked into a shape of a ciabatta, baked and then stuffed with various toppings. 
Among the deli's best sellers are Italian Meatball, with homemade meatballs, The Rebecca, with Gino's own slow cooked pulled BBQ brisket, Chicken Pesto Mozzarella, with Gino's famous homemade pesto, and an all time favourite of many loyal customers – Buffalo Chicken! 
It's the perfect meal, satisfying, and flavoursome, and unique in that there is no sandwich like it…the dough is even made from Pizza di Rocco's secret recipe…and baked fresh daily in each branch.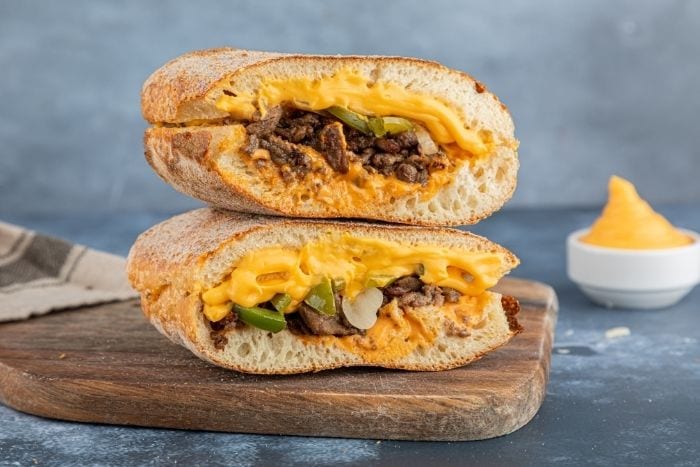 Apart from the tasty panuozzo, there are also fresh salads and excellent pasta dishes on the menu. Team Yalla thinks you should start with the Gino's Chicken Strips appetisers to get you ready for more Italian goodness!
The authentic Italian deli has six locations – Abu Dhabi city, Khalifa City, Al Ain and in Dubai, JLT, Business Bay and Academy Park dishing up those Southern Italy lucious sandwiches, pastas and salads, not to mention desserts.
And if you live in Sharjah or the KSA's Riyadh and Jeddah, you're in luck, as branches are set to open there by end of 2021.
Buon appetito!
To get your hand on these Italian delicacies, head to Gino's Deli – you won't be disappointed!