Travel writer David Dunn books into the Dusit Thani Mactan Cebu and explores the beauty of Cebu in the Philippines
To confirm how the power of nature frequently battles the beauty of the Philippines you need look no further than the shoreline of Dusit Thani Mactan Cebu.
The luxury resort's epic infinity pool provides the perfect spot from which to gaze upon the lapping waves and greenery of this lush peninsula setting.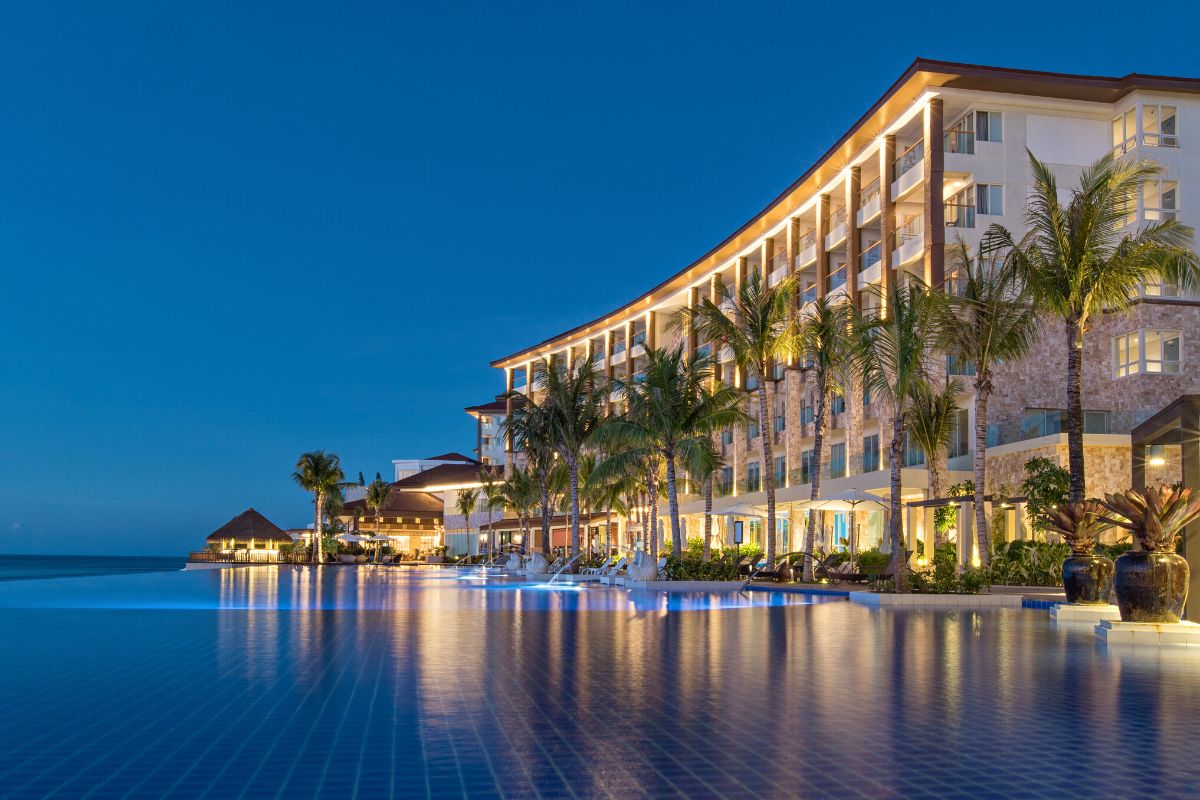 Yet, while nature's architecture dominates, a stranded cargo ship close by is a haunting reminder of the 2021 typhoon that battered Cebu, including the Dusit's showpiece lobby.
A beautifully restored bar, The View, that vast pool, the balcony of our comfortable deluxe sea view room – even the gym – all deliver inviting vantage points to view Cebu's main island across a broad channel dotted with fishing boats.
The stricken ship remains a curious talking point, not least among rising UAE guest numbers – with direct flights to the nearby airport, more visitors are landing from Abu Dhabi and Dubai.
General manager and former UAE hotelier Michael Kempf says leisure guests typically stay four nights, comprising "a good mix" of young couples, families, and mature clients travelling with siblings.
"An incredible infinity pool facing the ocean with spectacular sunset views, and a combination of Thai and Filipino hospitality known for their warmth and hospitable service," answers Kempf when asked how his resort stands out.
With enticing outlets such as Thai restaurant Benjarong, jaunty Tradewinds Cafe, The Deli, Korean concession Rami, and the aptly named Sunset Bar, it would be easy to dedicate much longer to this address.
But other places beckon, not least down the main coastal road where the dramatic splendour of Mama Mary of Lindogon shrine, monastery and church at Simala is a treasured pilgrimage for Roman Catholics.
Many also head onwards to Oslob for an experience that has its coast on the bucket list of many Philippines visitors.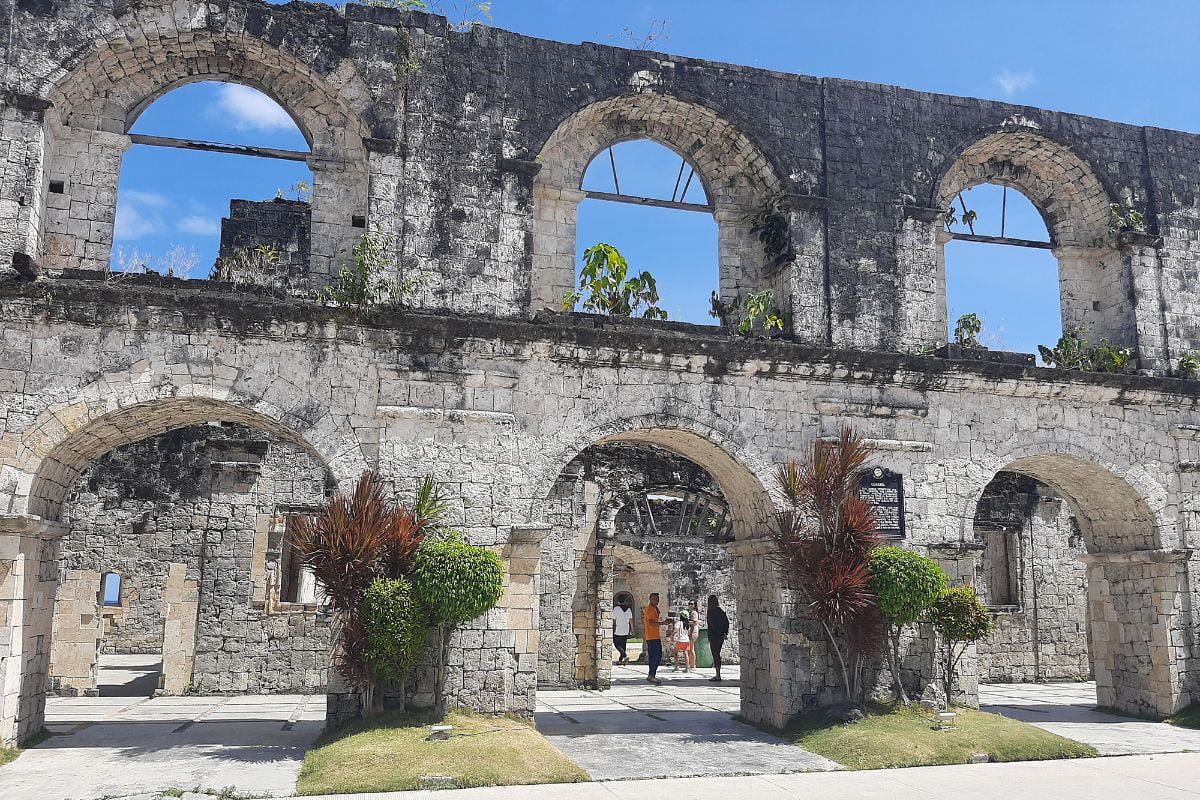 That said, attempting to swim gracefully when face-to-face with the area's famous whale sharks is no easy task – and the effort certainly etches into the memory.
It's not long after dawn has begun colouring the horizon in southern Cebu when the ocean surface, and the composure of fellow adventurers, is suddenly disrupted.
As the briny rock stars of this popular Philippines province arrive, we are asked to exit the boat, into the water.
Hungry yet passive whale sharks with their daily dining ritual are the primary draw to Oslob. And scores of tourists rise before the sun for an introduction that keeps both local people and the friendly constellation nourished.
Debating the exploitative vibe of the venture with one of the operators establishes that these free-roaming creatures have actually prospered in number courtesy of human interaction. Certainly it is a popular and, at USD 10 per person, bankable gig.
But the relationship is symbiotic…a whole industry thrives around it, from sales of whale shark fridge magnets and waterproof phone wallets, to plying yawning tourists with breakfast.
A much-touted trip to nearby Sumilon Island afterwards proves less compelling, however, and comparably expensive – especially if you capitulate with USD 30 extra to access the resort with its walks and caves.
We instead grab a sandy spot from which to casually witness more visitors land, many giving extra pesos to snorkel to nearby coral.
Having brought us from our hotel, cheery motor-tricycle owner Gomar identifies a lunch spot for tasty local sausages and rice before reaching the gateway to impressive Tumalog waterfall.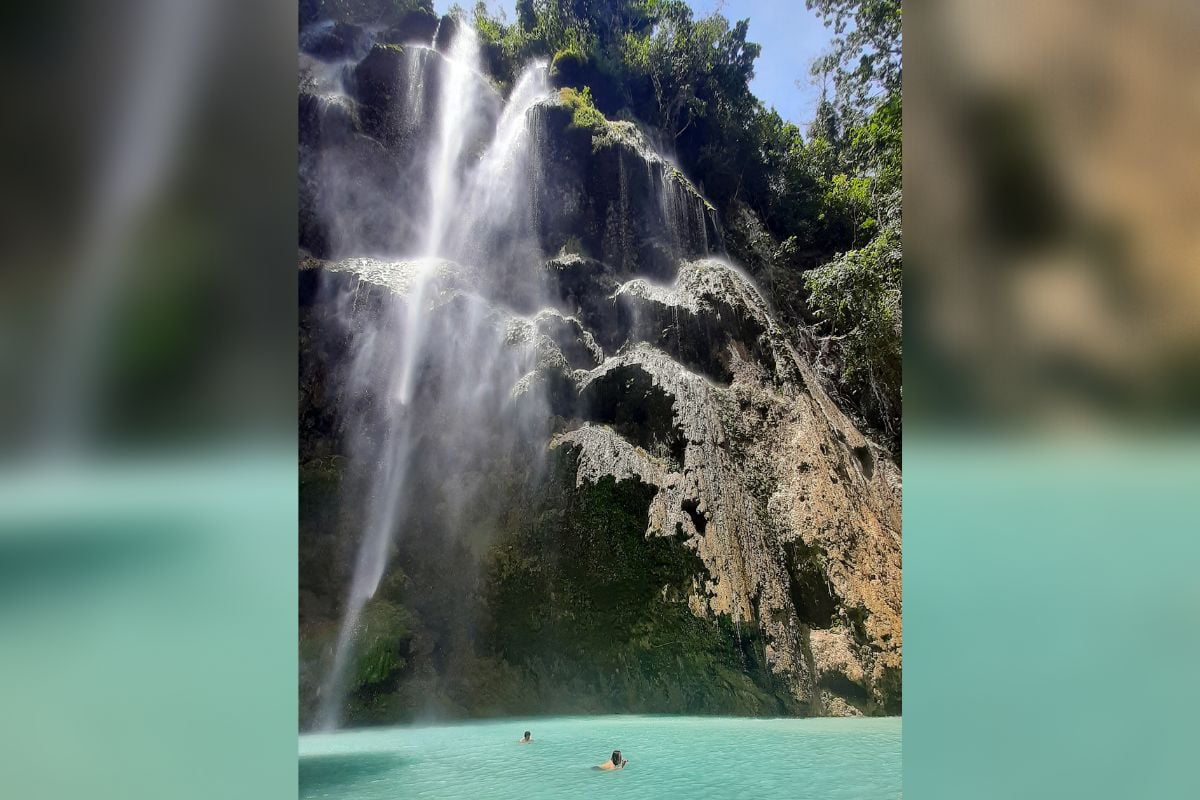 With a steep 3km climb to the entrance of this natural wonder we happily give the equivalent of USD 1 for a motorbike ride. The same fee gains entry to a forested area for a refreshing wade in Tumalog's pools beneath tumbling water.
An enclave of macaques also lures visitors to Oslob, a town where omnipresent cockerels soundtrack side streets, competing at weekends with impromptu home and cafe karaoke sessions.
Good value massages are also available, while sea-facing grounds beside the attractive Cuartel Ruins and Our Lady of Immaculate Conception church draw families with picnics.
Returning north, a short flight from Cebu's intentional airport has us in Palawan province for contrasting adventures.
Ninety minutes' drive onwards and upwards from capital Puerto Princesa finds Atremaru Jungle Retreat, small and pocket-friendly atop rich greenery, overlooking more dramatic coastline.
Generous chalets provide daydream views, while calf-testing walks meander tree-lined paths to a beach, deserted but for occasional fishermen.
Hired motor scooters get us to the area's most famous and protected attraction, Subterranean River National Park.
While heavy rain and churning waves enliven our boat approach to the cave entrance and a smaller vessel, the downpour doesn't distract from the drama of the vast, popular underground river complex.
Another minibus takes us north to El Nido, a coastal municipality thronging with an eclectic visitor blend spanning gap year students and wealthy holiday makers, to Western expats and vacationing UAE teachers.
While some stay en route to Caron Bay, the town centre buzzes with on-trend boutiques, music bars, cheap eats and high-end dining, and a street market with great value t-shirts and a myriad of souvenirs.
El Nido is also a vibrant base for reef scuba dives and day cruises on adapted bangka fishing boats into Bacuit archipelago.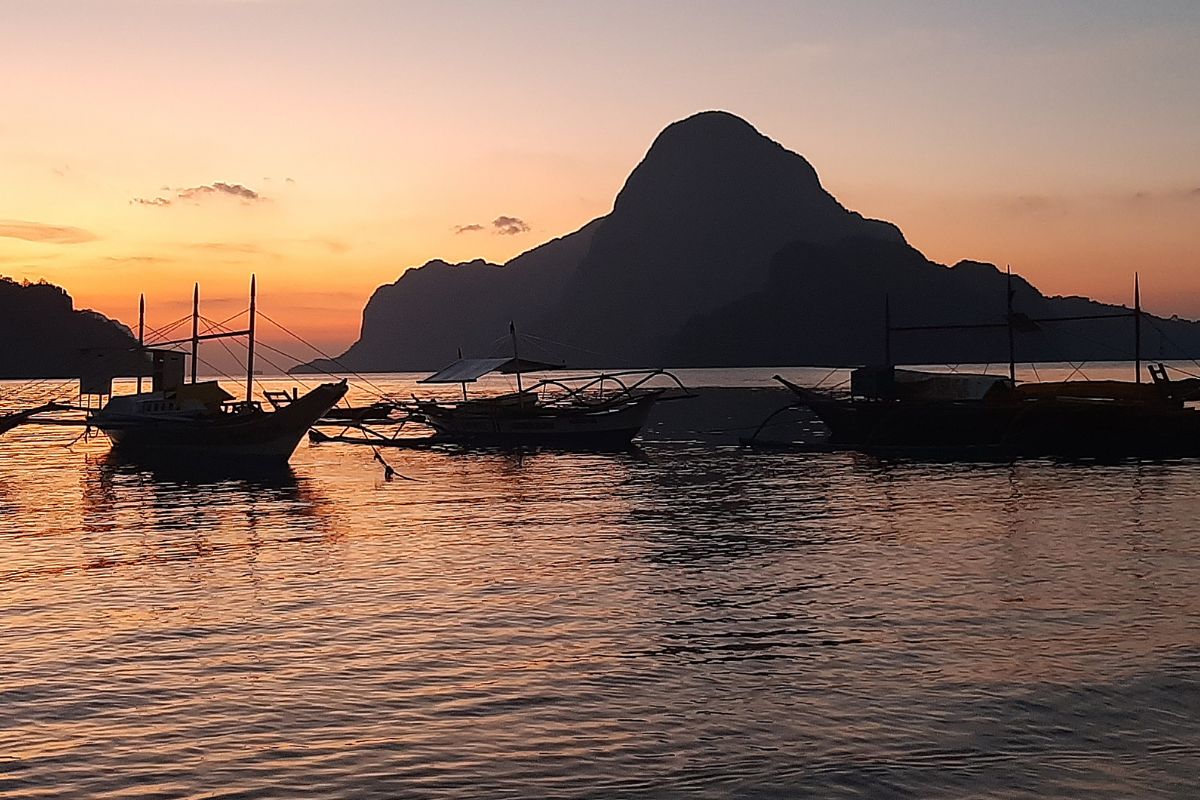 The distinctive oceanic landscape is populated with jagged islands, some such as Shimizu and Miniloc yielding discreet bays or lagoons on arrival.
While these trips can be tranquil, or rowdy, depending on that day's passenger mix, scenery matches Vietnam's Halong Bay for awe and the palm-fringed beaches of Thailand's Krabi province for natural beauty.
Boat crews rent occasionally essential reef shoes and kayaks and proudly discuss their homeland over delicious lunches of grilled fish and fresh salads.
Back in El Nido, a satisfying sunset sign-off can be had sharing iPhone snaps with new boat friends over classic Pinoy dishes at a bargain beachfront restaurant with no rule about dining shoeless.
Room and breakfast rates at Dusit Thani Mactan Cebu Resort for 30 August start at AED 716 per night (excluding taxes) – for the best prices, visit dusit.com/dusitthani-mactancebu
Follow Yalla – Abu Dhabi Life for all the travel and destinations
Image source David Dunn, Dusit Thani Mactan Cebu