Escape to the shores of of this island paradise that captivates the hearts of romantics, adventure seekers and partygoers  
Enchanting shores with golden sands gently caressed by crystal-clear waters, iconic windmills silhouetted against a mesmerising sunset, and charming narrow streets lined with whitewashed houses draped in verdant blossoms.
Welcome to Mykonos, the enthralling Greek island where a rich cultural heritage and breathtaking natural beauty coexist with a vibrant nightlife that attracts the glitterati from far and wide.
And now with Etihad Airways relaunching flights to Mykonos this summer, this idyllic island is even more accessible, especially for Abu Dhabi travellers seeking a romantic, adventurous or party-filled getaway.
Read the latest edition of Yalla – Abu Dhabi Life magazine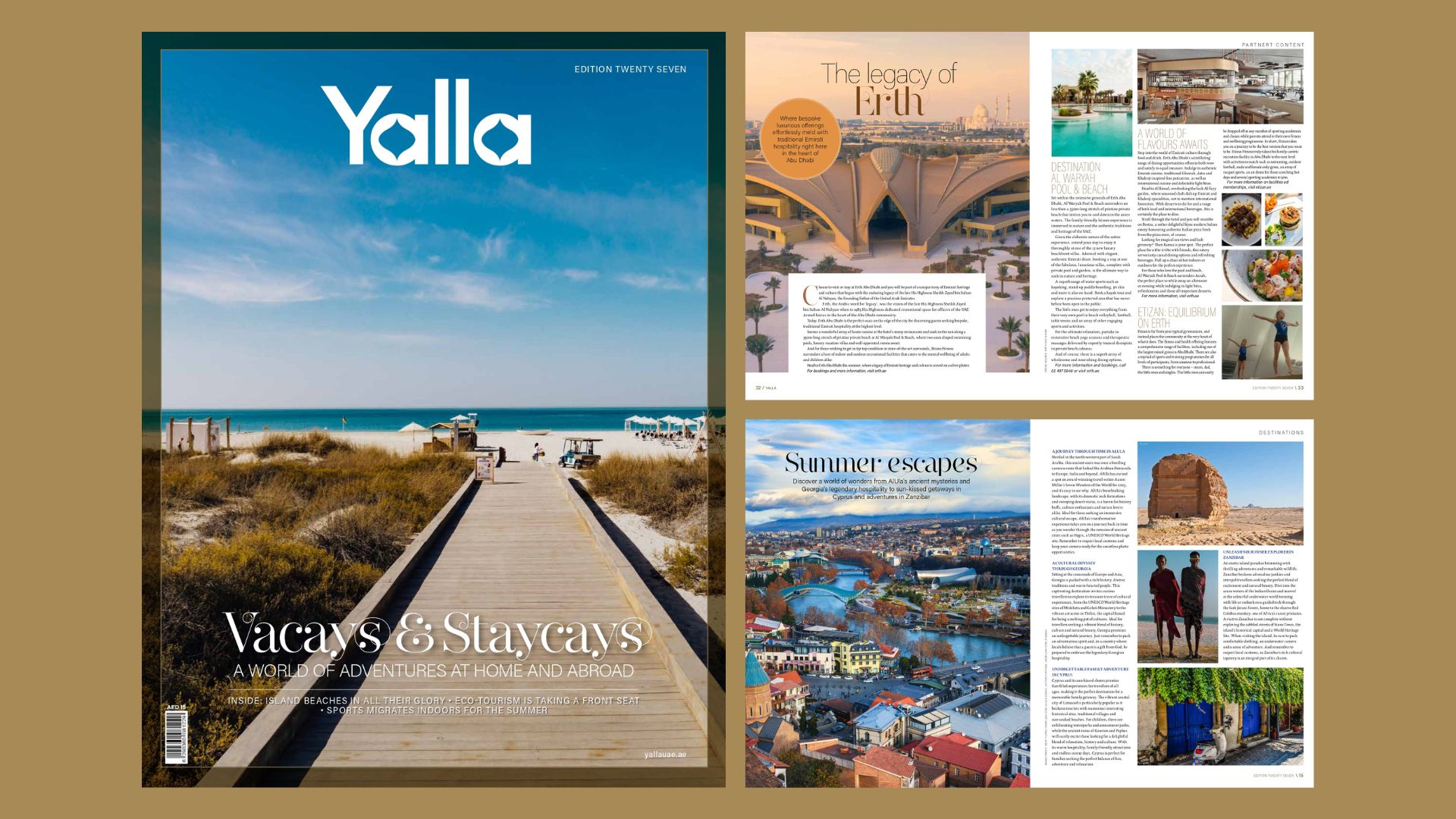 Meander through the cobblestone streets and alleyways that make up the picturesque waterfront neighbourhood of Little Venice, where homes are perched precariously above the water's edge. Or embark on a romantic sunset sail, exploring secret coves and the island's secluded beaches.
Discover the island's hidden gems, beautiful villages and striking landscapes. And as night falls, escape to a candlelit dinner beneath the starry sky at one of the island's cliffside restaurants. For the hedonists among you, exhilarating nights of partying await.
On this traveller's paradise nicknamed "The Island of the Winds", thrill-seekers can indulge in adrenaline-pumping activities like windsurfing, jet-skiing and scuba diving in the island's azure waters or go on adventure to the island's wild side with a Jeep safari exploring the rugged coastline.
Looking for more?
Sail to nearby islands for more exciting adventures. Take a trip to the charming island of Delos, one of Greece's most important archaeological sites, located just a short boat ride away from Mykonos. Once a thriving centre of trade, the UNESCO World Heritage site is now home to fascinating ruins and ancient temples.
With convenient direct flights from Abu Dhabi, it's never been easier to experience the sheer beauty of Mykonos. So pack your bags and let the winds of the Aegean sweep you away to an unforgettable adventure.
For more travel news, visit Yalla Destinations
Image source Pixabay