14 historical places to visit in Abu Dhabi for the culture vulture.
Stood on the cusp of breaking onto the global scene as a bucket list hotspot, Abu Dhabi is pushing the envelope on several fronts. A big chunk of which is in arts and culture, represented majorly in the Saadiyat Cultural District. Curating a network of museums, galleries and heritage sites, the finished space will soon be one of the most densely packed, globally relevant cultural centres. And that is just the beginning of what the capital has to offer.
SAADIYAT CULTURAL DISTRICT
LOUVRE ABU DHABI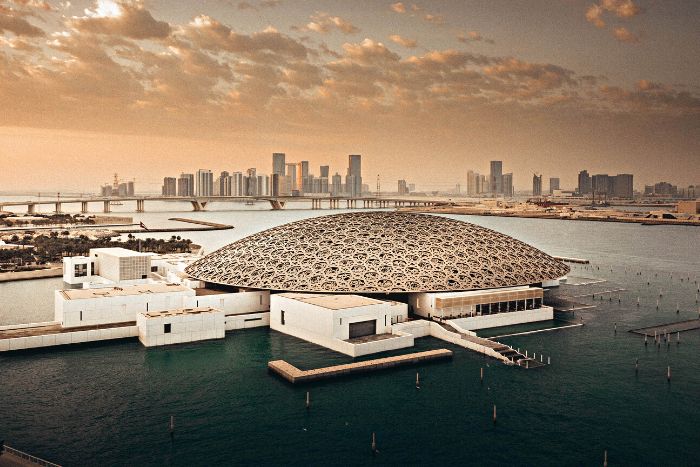 First to the space, the Louvre Abu Dhabi stands as an architectural marvel juxtaposing modernity with traditional Islamic design. Serenity echoes throughout the vast space, with a play on water and light adding to what is essentially an art aficionado's dream.
Since opening its doors, the iconic museum has pinned Abu Dhabi firmly on the global art map, further enriched by loans from notable French museums, including Musee du Louvre, Musee d'Orsay and Centre Pompidou. A story told through works that highlight shared human experiences above all, Louvre Abu Dhabi is the epitome of the diversity the UAE capital stands for.
For more information, visit louvreabudhabi.ae
MANARAT AL SAADIYAT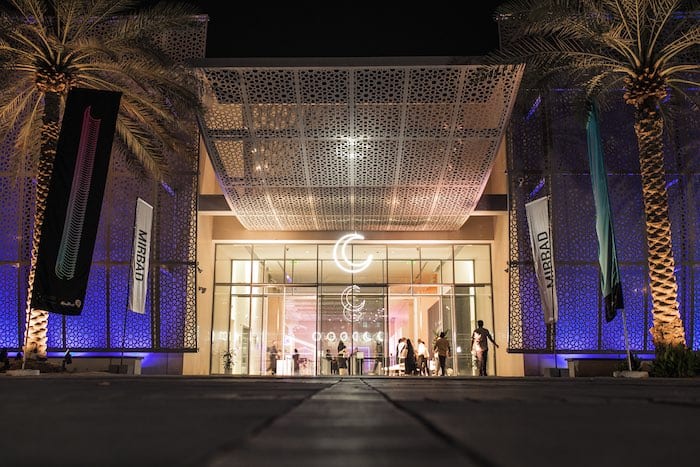 This is one space that aspires to and delivers on the promise of catering to all. Manarat Al Saadiyat has fast become a cultural hub for the emirate that hosts a wide range of exhibitions and events throughout the year.
From art exhibitions to film screenings and even live music events, there is no dearth of interesting activities that are equal parts fun and intellectually enriching. For those looking to walk the walk, the centre also offers workshops and classes for that ultimate immersive experience. There is no better way to appreciate the past and the promise of what is to come.
For more information, visit manaratalsaadiyat.ae
ABRAHAMIC FAMILY HOUSE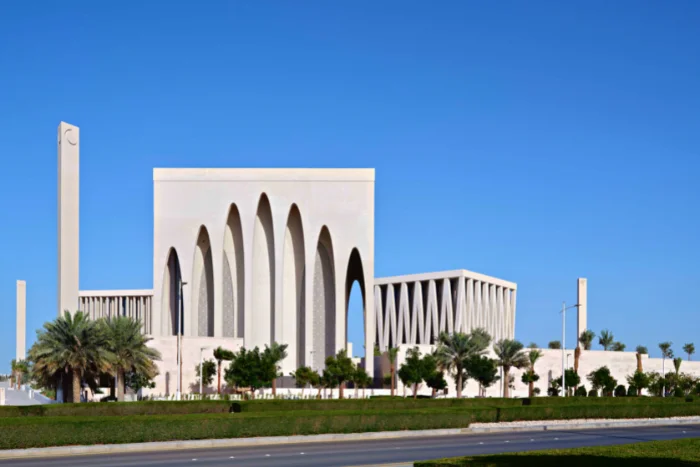 An interfaith compound hosting three cubic structures each as diverse as aesthetically aligned is perhaps one of the more interesting spots at the Saadiyat Cultural District. A display of solidarity in a multicultural community, there is the Imam Al Tayeb Mosque, St Francis Church, and Moses ben Maimon Synagogue on the grounds.
Additionally, there is also a cultural centre where one can explore different faiths in-depth and engage in meaningful dialogue with others. The design element of the three spaces plays a far greater role than initially meets the eye, focusing on maintaining equality while still giving each structure its distinct identity. If you find yourself looking for a spot of secular tranquillity, this is just the ticket.
For more information, visit forhumanfraternity.org/abrahamic-family-house/
THE ARTS CENTRE AT NYU ABU DHABI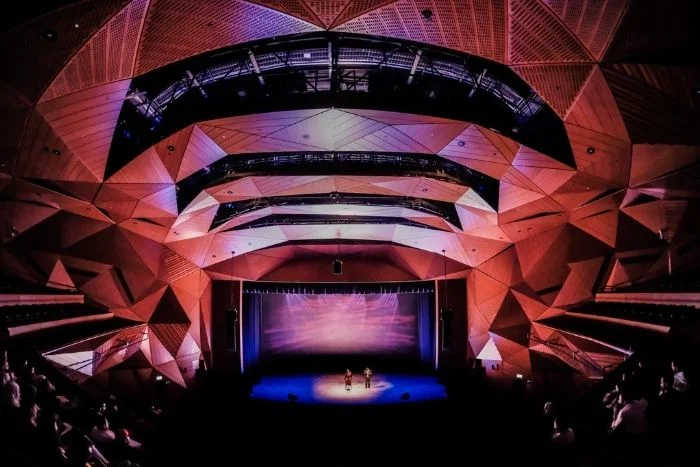 A stalwart of the capital's cultural scene, The Arts Center at NYU Abu Dhabi provides a beacon of inspiration where performance, education and community come together to enrich the cultural life of both the campus and the city.
Its range of public programmes animates and enriches the cultural life of both Abu Dhabi and the university, presenting distinguished professional artists from around the world alongside student, faculty and community productions. Currently running its spring season, it's your chance to explore a diverse calendar of activities that are sure to engage and inspire.
For more information, visit nyuad-artscenter.org
THE ART GALLERY AT NYU ABU DHABI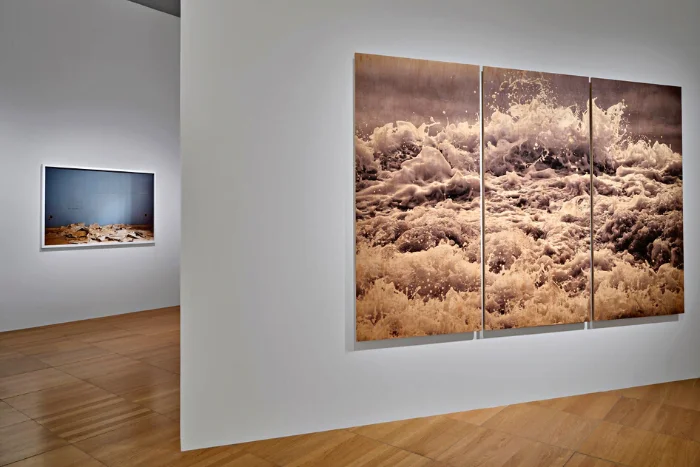 Another art gallery not to be missed is this rather intimate museum space located at New York University Abu Dhabi. Pitched as 'a core catalyst for NYUAD as a locus of intellectual and creative activity that links the university with the Abu Dhabi public and a worldwide community of artists, curators and scholars'.
Currently running till June 2023, 'the only constant' is an exhibition featuring the artists Tarek Al-Ghoussein, Patty Chang, Gil Heitor Cortesão, Sharon Lockhart, Taus Makhacheva, Haroon Mirza, Clifford Ross, Thomas Struth, and Vivek Vilasini, confront contemporary landscape, with a focus on the moment where humans change the landscape, and landscape changes humans, moving from images related to paradise, and progressing to ideas of development and technological aspiration.
For more information, visit nyuad-artgallery.org
COMING SOON
NATURAL HISTORY MUSEUM ABU DHABI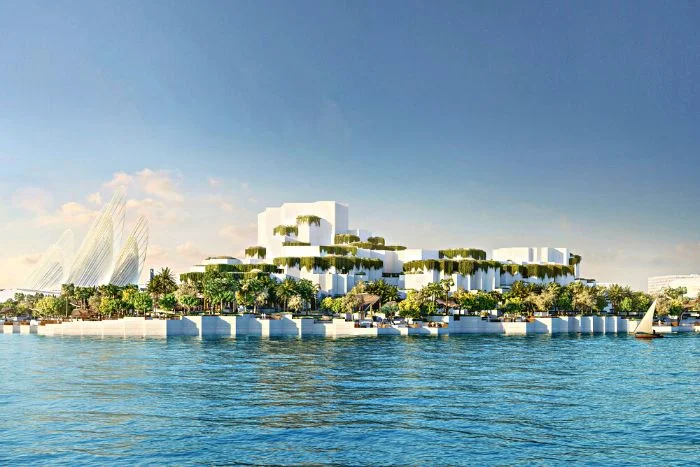 Another museum that will be taking up residence at Saadiyat Island's Cultural District, the Natural History Museum Abu Dhabi promises to be one of the top Abu Dhabi cultural attractions when it opens in 2025. Highlights will include a 39-foot long Tyrannosaurus rex, 'Stan' who is more than 67 million years old as well as numerous significant artefacts, immersive displays and galleries. For more information visit abudhabiculture.ae
ZAYED NATIONAL MUSEUM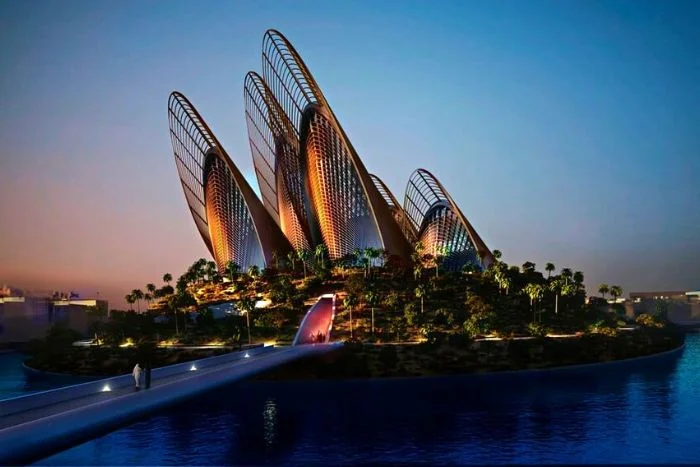 Telling the story of the late Sheikh Zayed bin Sultan Al Nahyan, this Abu Dhabi cultural attraction celebrates the Founding Father of the United Arab Emirates and his achievements. Galleries will educate visitors on education, conservation, the environment, sustainability, heritage and culture. Designed by Lord Norman Foster, the Zayed National Museum will be a public and civic building and a centre of learning and discussion. For more information visit abudhabiculture.ae
GUGGENHEIM ABU DHABI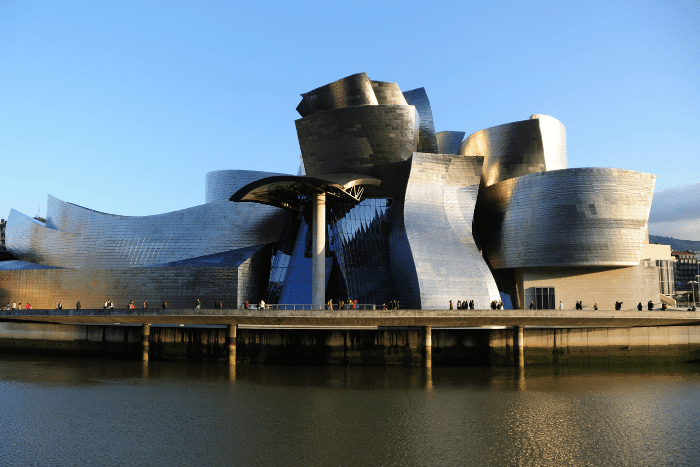 An exciting development for the art fans of Abu Dhabi, the Guggenheim Abu Dhabi will finally open its doors to the public in the year 2025. The Frank Gehry designed Abu Dhabi branch is expected to host 600 pieces of work over 320,000 feet. We are told the design will make it one of Abu Dhabi's most instantly recognisable cultural attractions. For more information abudhabiculture.ae
teamLAB PHENOMENA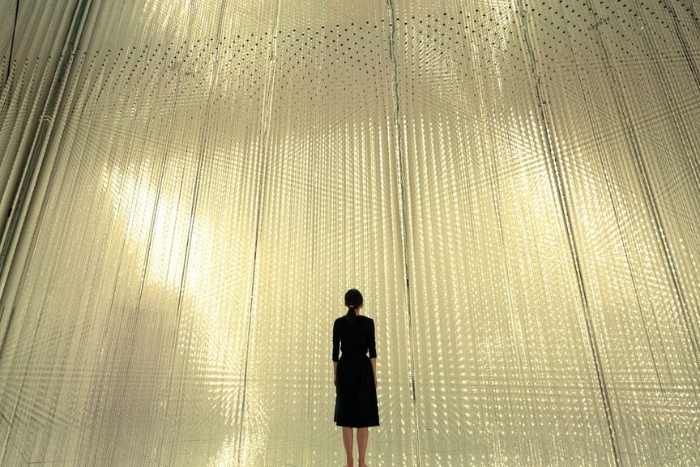 The newest announcement for Saadiyat Island's Cultural District is the superb, immersive teamLAB Phenomena. Known as the home of infinite curiosity, this Abu Dhabi cultural attraction will offer up a stunning array of interactive and memorising art pieces. For more information abudhabiculture.ae
You might also like: Explore these architectural gems in Abu Dhabi this weekend
MORE CULTURAL GEMS 
SHEIKH ZAYED GRAND MOSQUE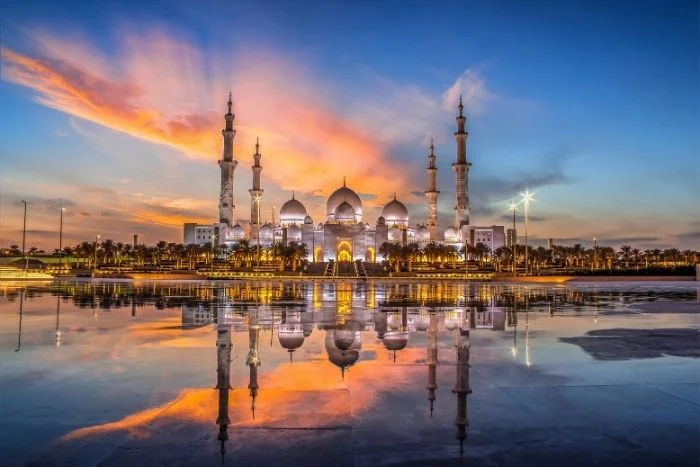 Arguably the most iconic image of the capital and perhaps the best-known cultural attraction in Abu Dhabi is the magnificent Sheikh Zayed Grand Mosque. Boasting the largest hand-woven carpet in the world as well as one of the biggest chandeliers, the place of worship opened in December 2007. Free to enter, the Mosque is also a perfect place to watch the sunrise over Abu Dhabi. For more information visit szgmc.gov.ae
QASR AL WATAN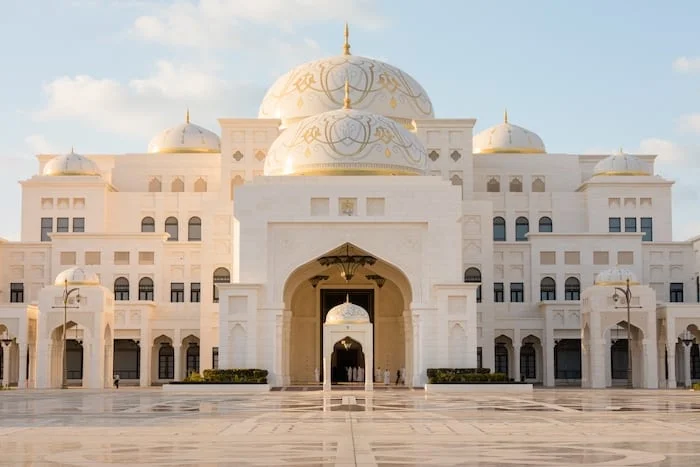 The Presidential Palace gleams on the Corniche and is a must-see Abu Dhabi cultural attraction. Providing some of the most beautiful examples of Islamic architecture, you can explore this majestic building and see the Great Hall, the Library and gardens thanks to daily guided tours. And from 7.30pm, you can be dazzled by the kaleidoscopic Palace In Motion Lightshow. For more information visit qasralwatan.ae
QASR AL HOSN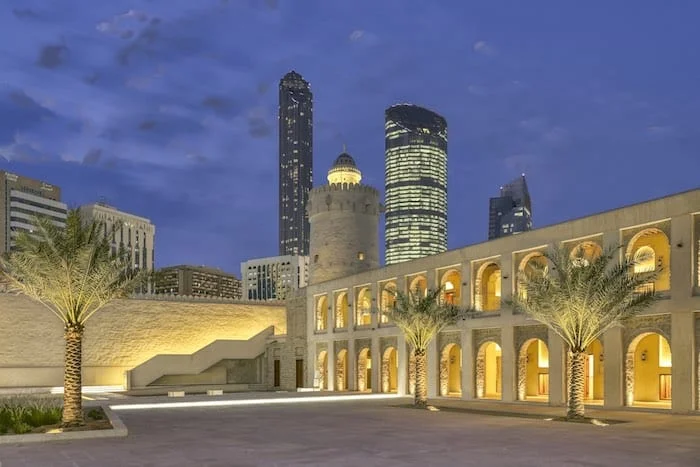 The beating heart at the centre of Abu Dhabi is its oldest building, Qasr Al Hosn. Known as the White Fort, guests can explore the renovated fort and museum that has been standing in place since 1761.  As well as learning about the history of Abu Dhabi, you can also check out the Cultural Foundation which hosts various exhibitions and Abu Dhabi Children's Library based at the same complex. And if you are in Abu Dhabi in the last week of November, make sure to visit the Al Hosn Festival which showcases everything about UAE culture including food, music, arts and crafts and more. For more information visit qasralhosn.ae
THE FOUNDERS MEMORIAL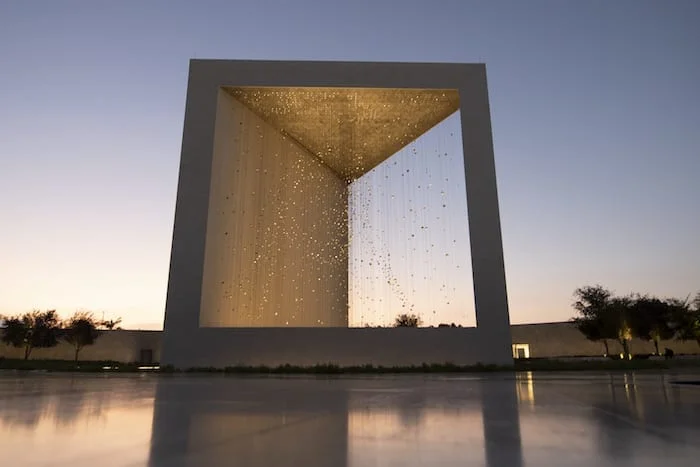 Some 1,327 geometric shapes illuminated by 2000 lights make this Abu Dhabi cultural attraction one of the most fascinating in the whole of the UAE. Projecting a 3D image of His Highness Sheikh Zayed bin Sultan Al Nayhan, the sculptural display is located beside Emirates Palace and visitors can arrange free guided tours. For more information visit thefoundersmemorial.ae
WAHAT AL KARAMA
Meaning the 'Oasis of Dignity', Wahat Al Karama honours the sacrifice UAE nationals have made in active service for the country. Consisting of 31 aluminum-clad tablets that are inscribed with quotes and poetry, this Abu Dhabi cultural attraction is a prime place for those looking for a quiet place to reflect. For more information visit wahatalkarama.ae
UAE HERITAGE VILLAGE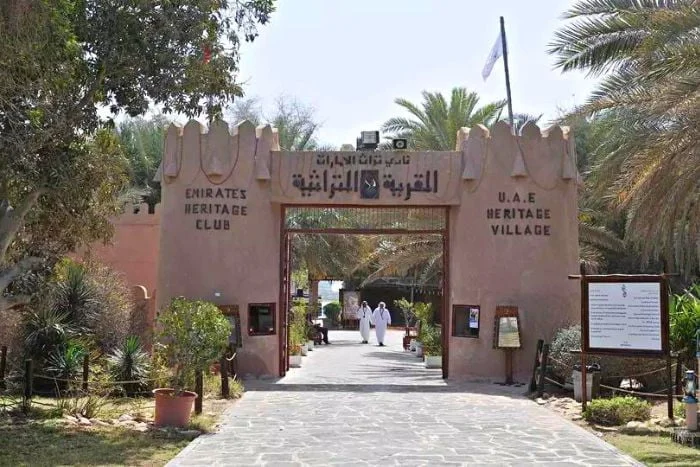 This Abu Dhabi cultural attraction provides you with a peek at what Bedouin life was like in the city. Run by the Emirates Heritage Club, the UAE Heritage Village offers displays of traditional Bedouin housing, pottery and weaving workshops and a traditional souk. And when you have finished exploring, you can look across the water to take in the stunning Abu Dhabi skyline. For more information check out visitabudhabi.ae
ABU DHABI FALCON HOSPITAL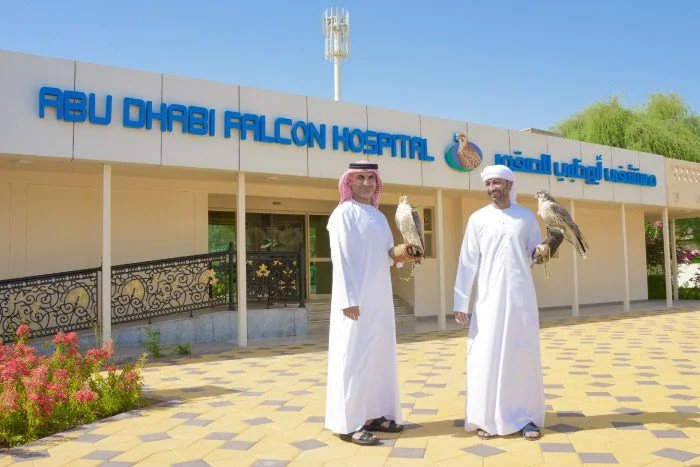 Leaving the hustle and bustle of the capital, we are heading to Sweihan to see the legendary Abu Dhabi Falcon Hospital. A culturally significant animal to Beoudin travellers throughout the centuries, the hospital tends to injured or unwell falcons. Visitors can enjoy a pre-booked two-hour tour of the facility which will provide for close-up encounters with the birds and even an operation. For more information visit falconhospital.com
HEADING TO AL AIN
AL AIN PALACE MUSEUM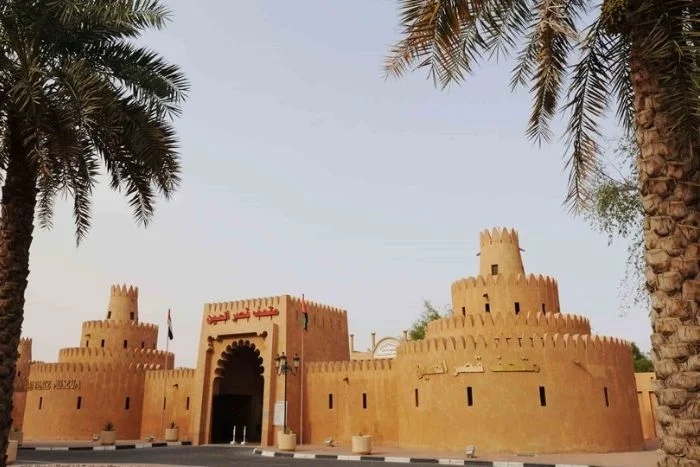 The royal residence of the UAE's Founding Father, this Abu Dhabi cultural attraction in the heart of Al Ain offers you a glimpse at what life was before the discovery of oil in the country. Having been restored, you can take in the museum that is dedicated to the Al Nayhan family. For more information visit abudhabiculture.ae
QASR AL MUWAIJI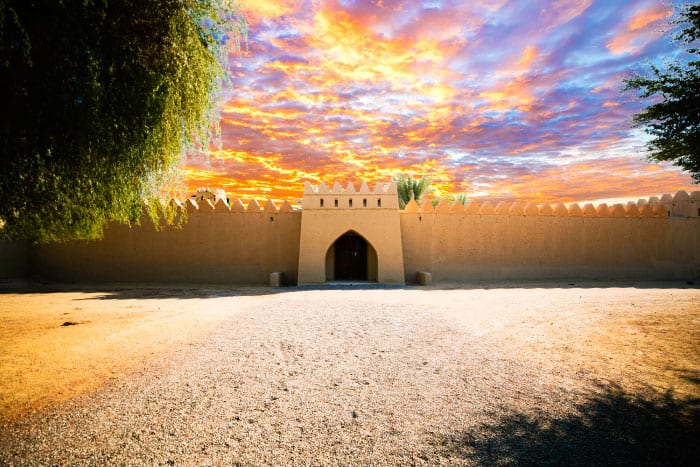 The birthplace of the UAE's second president His Highness Sheikh Khalifa Bin Zayed al Nayhan, Qasr Al Muwaiji allows visitors to learn about the history of the fortress as well as its role as a host to visiting travellers and the importance of water to its survival and success. For more information visit qasralmuwaiji.ae
 Follow Yalla UAE for more Abu Dhabi cultural attractions to come
Image source DCT, Miral, NYUAD Arts Centre, NYUAD Art Gallery, AKT II Instagram