From football to skydiving, there's something for all ages and skill levels as Abu Dhabi's sports scene heads indoors this summer
The annual Abu Dhabi Summer Sports (ADSS) programme at the Abu Dhabi National Exhibition Centre (ADNEC) is a striking example of the city´s commitment to promoting a healthy lifestyle and community engagement amid the summer heat.
The massive climate-controlled venue spans 27,000 square metres and offers a smorgasbord of activities to indulge in with its 25 indoor courts and fields for various sporting activities, including football, padel, basketball, volleyball and badminton among many others.
ADSS is certainly the ultimate hub for summer sports, catering to sports buffs regardless of age or fitness level. And the best part? It´s free! So there´s really no excuse not to check out its facilities and indulge in friendly competition with your sporting buddies. Plus, the venue regularly hosts various events for everyone, from individuals to families and sports fans alike.
Al Maryah Island´s ACTIVE Sports Pavilion is another key player on Abu Dhabi´s indoor sports landscape, with specially built facilities providing 3,500 sqm of indoor sporting space. It boasts the ACTIVE Dome, which is said to be the biggest and only full-size indoor football pitch in the Middle East, and four acrylic multi-sports courts that can accommodate various sports, including basketball, volleyball, netball and tennis.
With stunning views of the sea, ACTIVE is an idyllic oasis where sports enthusiasts can immerse in an array of thrilling activities while basking in the breathtaking panorama.
For those looking for a thrilling climbing or sky-diving adventure, CLYMB Abu Dhabi on Yas Island has you covered. Home to the world's biggest indoor skydiving flight chamber and the region's tallest indoor climbing wall, this cutting-edge facility exemplifies the city's passion for innovation. CLYMB offers five unique climbing experiences, including the SUMMYT, the region's tallest indoor climbing wall measuring 138 feet.
Read the latest edition of Yalla – Abu Dhabi Life magazine here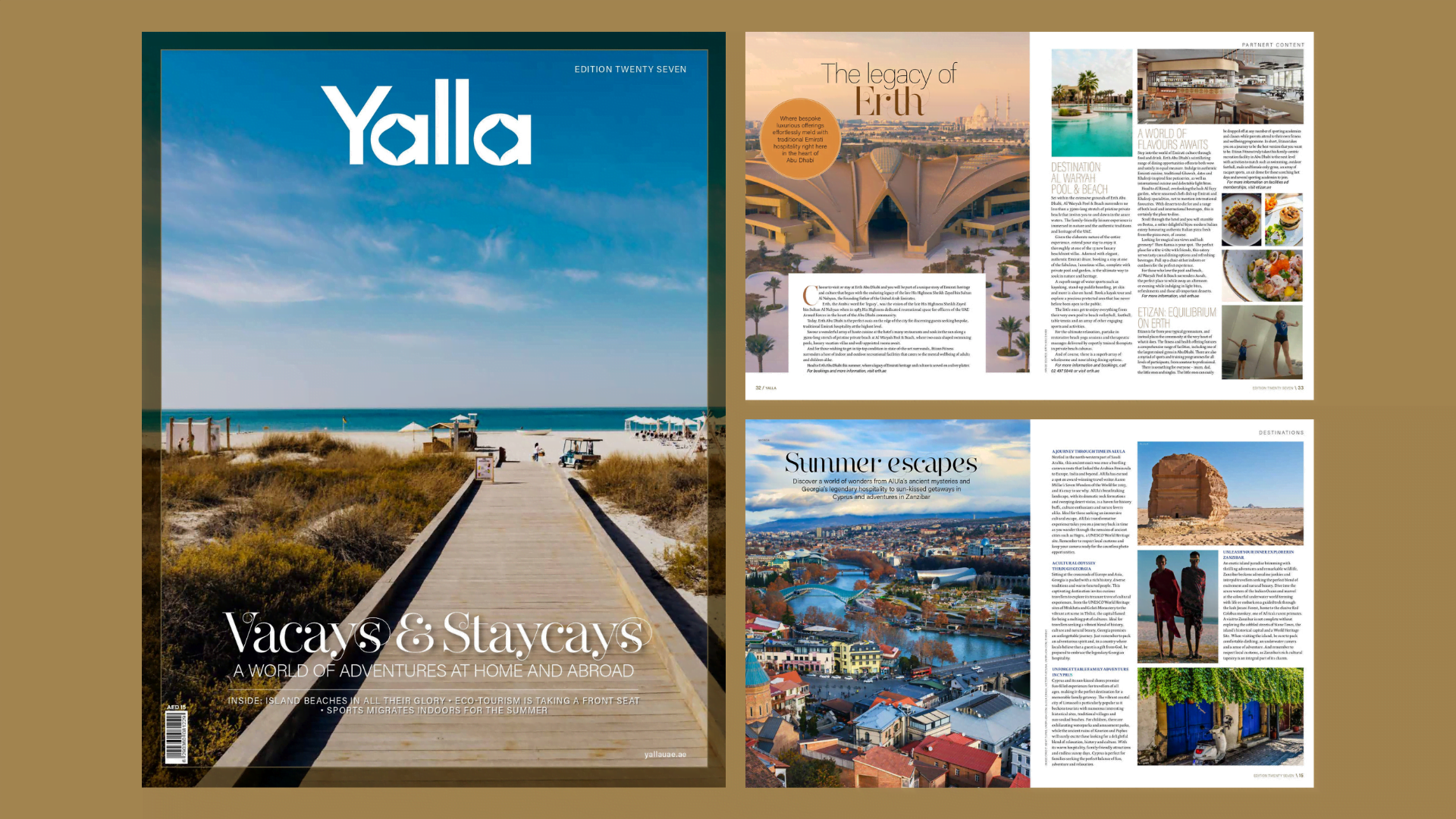 The indoor skydiving flight chamber has a record-breaking height of 104 feet, providing adrenaline seekers an unparalleled, exhilarating experience as they defy gravity in a controlled and safe environment.
There is also Etizan Fitness at Erth Abu Dhabi, which is home to one of the largest mixed and female-only dedicated gyms in the emirate, spanning 3,500 sqm in one self-contained facility. Originally built for military training purposes, Etizan boasts the latest sporting equipment and dedicated training studios.
No talk about sports in Abu Dhabi is complete without a mention of Zayed Sports City, home to Abu Dhabi's most iconic stadium and a hub for everything sports, including indoor sports activities such as bowling and ice-skating.
In The Swim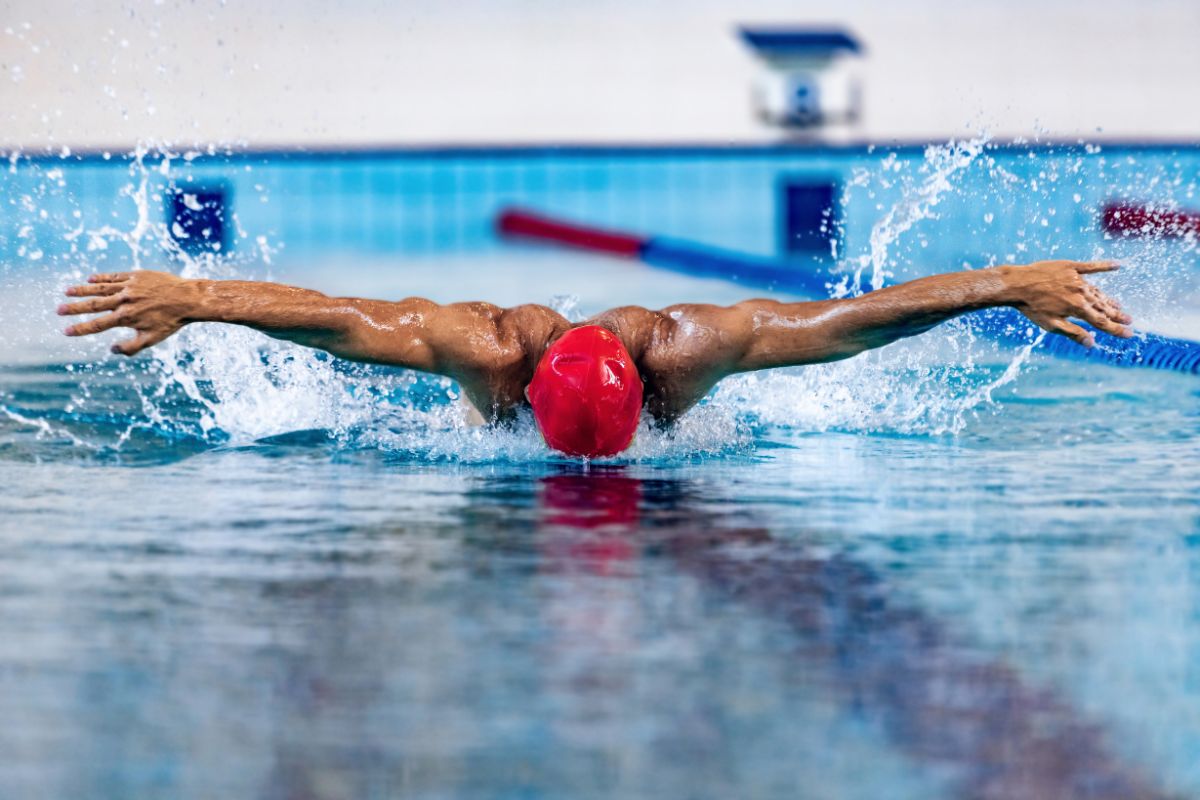 With Abu Dhabi's beaches among the most popular hangouts in the UAE capital, swimming lessons can be a great way to fully soak up the coastal vibes and elevate your beach life to another level.
Whether you're a newbie or a seasoned swimmer, the summer swimming classes for kids and adults at Al Forsan International Sports Resort provide the perfect opportunity to enhance your skills and create unforgettable memories at the beach.
So what are you waiting for? Dive in and enjoy the water wonderland that awaits.
For more information or to book a class, call 800 9900
Follow Yalla – Abu Dhabi Life for all the latest news across the capital and beyond
Image source Envato, Canva, Miral, Clymb Abu Dhabi