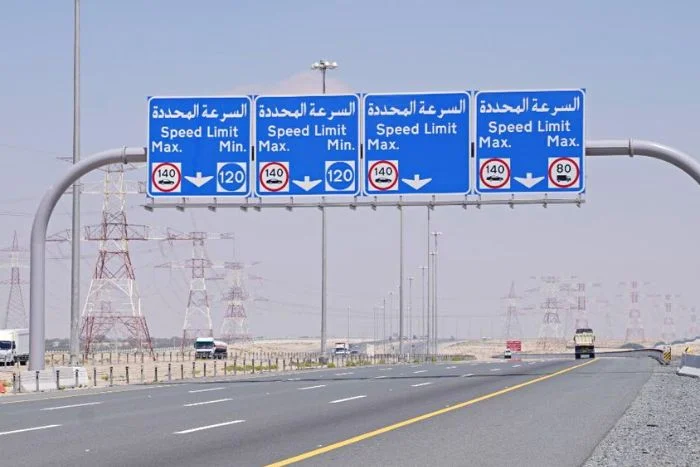 Drivers, take note! The changes are effective 4 June
Road safety has long topped the priority list in Abu Dhabi.
From driving too slow on major highways to speeding on other roads, the increasing number of vehicles has ensured the emirate takes strict actions to ensure safety.
The latest law in that vein is now a speed limit reduction on a key Abu Dhabi road.
On a section of Abu Dhabi's Sweihan Road, the speed limit has been slashed from 140 km/h to 120 km/h.
#أخبارنا | #شرطة_أبوظبي: تخفيض السرعة على طريق "سويحان " إلى 120كم/ساعة اعتبارًا من 4 يونيو الجاري

التفاصيل :https://t.co/2DeDsZ26pT@ITCAbuDhabi pic.twitter.com/fpvxwwPatt

— شرطة أبوظبي (@ADPoliceHQ) June 1, 2023
The revised limit applies to the stretch from Al Falah Bridge towards Abu Dhabi International Airport.
Take note, the changes will come into effect on 4 June, Sunday.
Follow Yalla – Abu Dhabi Life for all the latest news across the capital and beyond
Image source Wikipedia