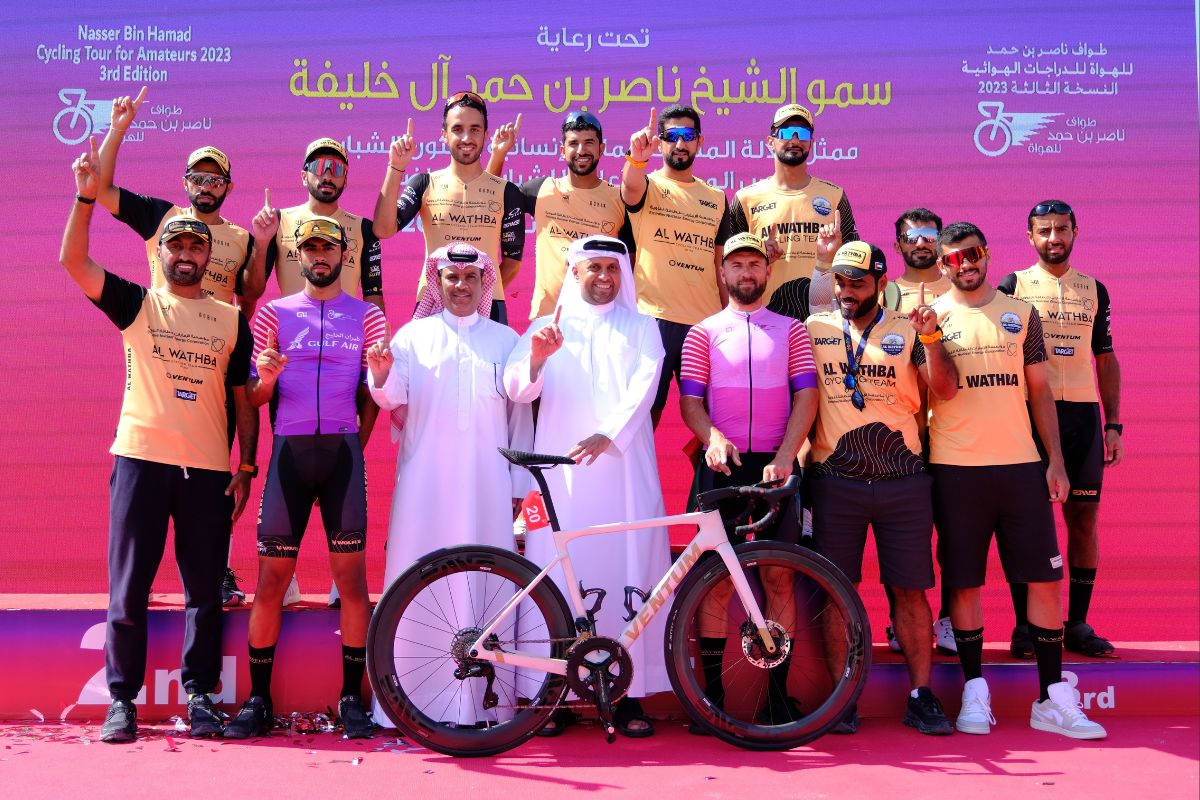 Bike Abu Dhabi Gran Fondo a highlight of the weekend
The second edition of Bike Abu Dhabi Gran Fondo took place over the weekend with cyclists from across the region completing the 154KM-long route for a chance to claim part of the AED 2 million prize pool.
The event, considered one of the landmark sporting events on the UAE's community calendar, took recreational and competitive cyclists on a fully supported race from Al Baheya in the capital city of Abu Dhabi to the Green City of Al Ain.
Over 1,000 ardent male and female cyclists representing over 80 nationalities set off from the start line at the Jiu-Jitsu Arena, as part of either teams or individuals saddled up for the challenging race.
Setting off in five different speed groups, the first group was dedicated to elite men, women, and teams, before the remaining participants were split based on their expected average speed.
In the overall categories, Yacine Hamza from Dubai Police, crossed the finish line at the Al Ain Cycle Track in first place for the men. In the female category, Akvile Gedraityte made it a double win for the impressive team from Dubai Police.
The overall male and female winners each took home an AED 100,000 cut of the AED 2 million prize pot.
The event also celebrated age group and team categories, as well as the oldest male and oldest female to complete the course. Overall Male: 1st: Yaccine Hamza; 2nd: Cornelis Vermeltfoort; 3rd: Azzam Al Abdulrahman. Overall Female: 1st: Akvile Gerraityte; 2nd: Olivija Baleisyte; 3rd: Ebtissam Zayed.
For further information about the Bike Abu Dhabi Gran Fondo, visit bike.abudhabi/en
For further information about sporting event around Abu Dhabi and beyond, visit Yalla Abu Dhali Life
Image source Bike Abu Dhabi Gran Fondo