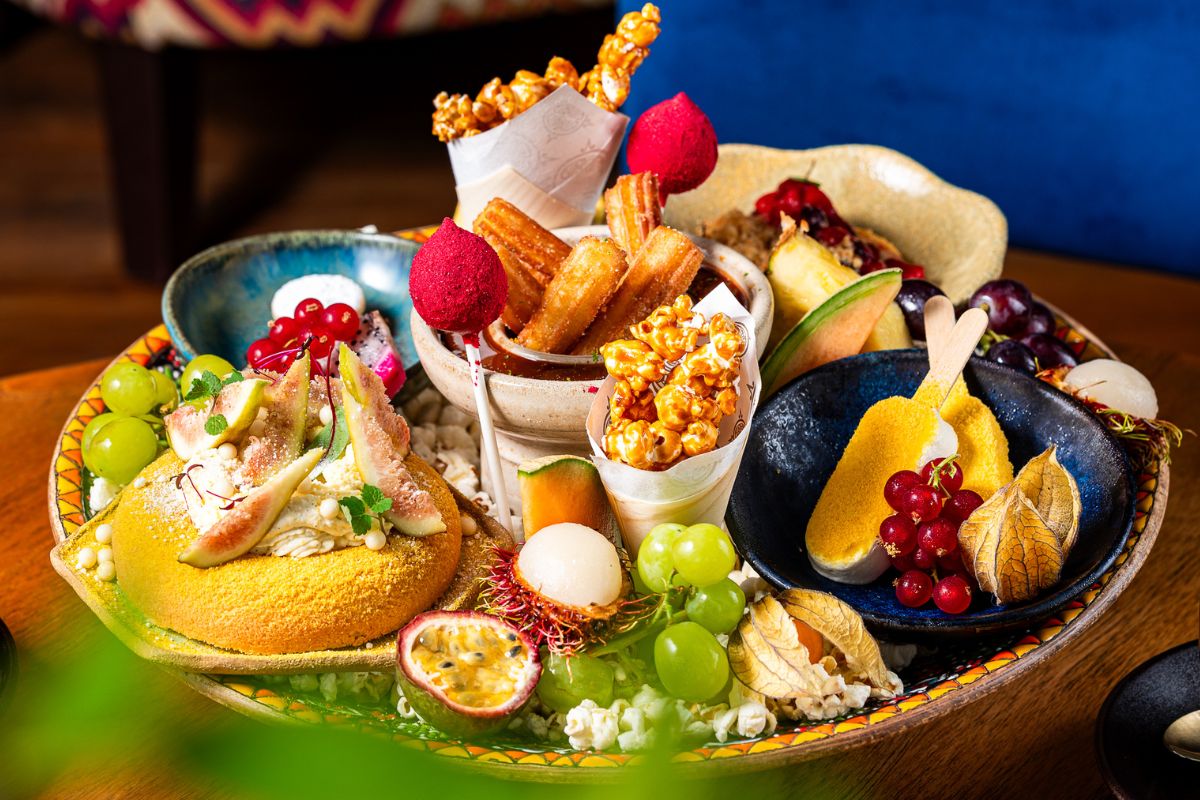 COYA's Saturday Brunch continues to burst into life every weekend with refreshing mixed drinks, Peruvian specialties and live entertainment
COYA Abu Dhabi is welcoming guests back with a month filled with vibrant Peruvian dining experiences and amazing entertainment.
Kickstarting an exciting season, COYA's Saturday Brunch continues to burst into life every weekend with refreshing mixed drinks, Peruvian specialties and live entertainment.
Adding further fun and special memories, the Azucar live music nights will bring more enrapturing beats to the capital every Thursday, while COYA's iconic Business Lunch is the perfect accompaniment for mid-week breaks.
COYA Abu Dhabi's Saturday Brunch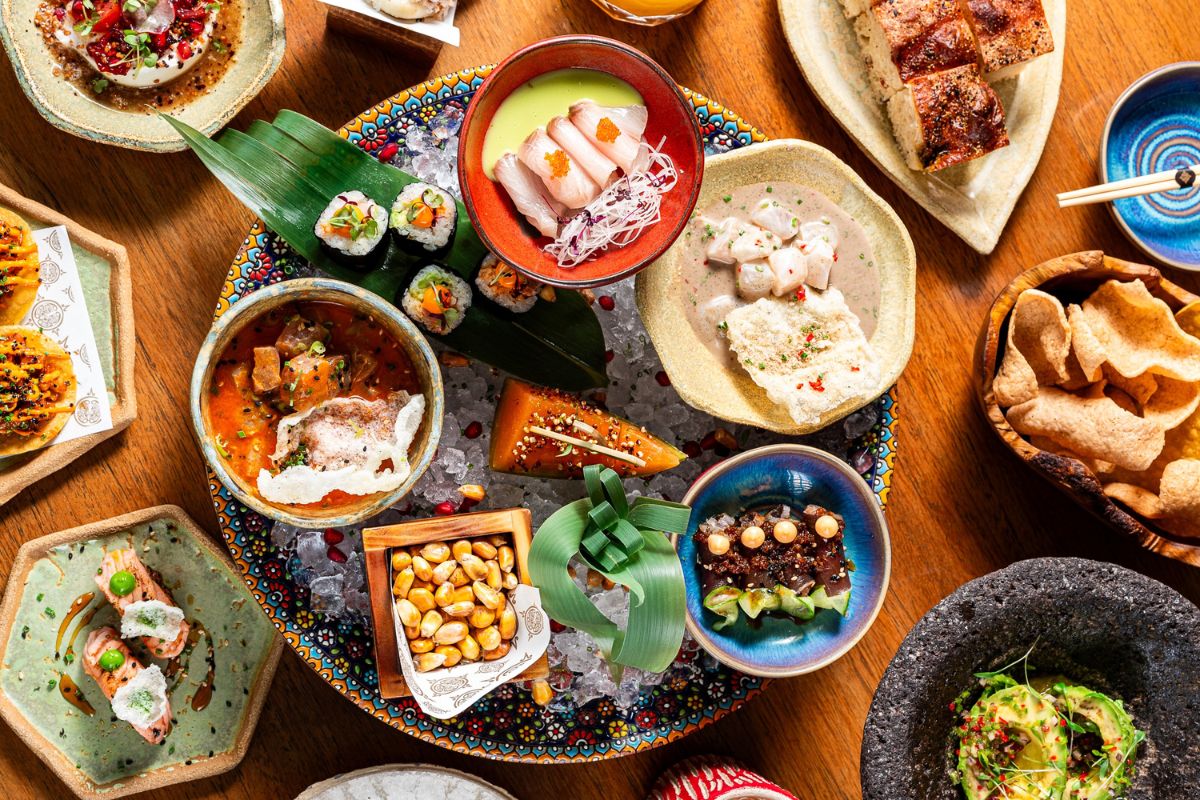 COYA Abu Dhabi will continue its colourful, vibrant and much-loved Saturday Brunch. Treating guests to unforgettable Saturday afternoons filled with Peruvian specialties, free-flowing mixed drinks, and amazing live entertainment, all set against stunning views of Abu Dhabi's city skyline, the unmissable celebration is the ultimate way of maximising the summer season.
Guests can enjoy the elegant ambiance of the dining room or the waterfront terrace while savoring the flavors of Peru. Reminiscent of the traditional bars of Lima, the Pisco Bar kickstarts the brunch with Peruvian-inspired canapés and welcome drinks. Live music by Andea and COYA MUSIC DJ Dani Zavera adds to the lively atmosphere.
The feast begins with aromatic soup and COYA's creamy guacamole, followed by a curated selection of Peruvian appetizers, including fresh sashimi and maki rolls. For the main course, choose between succulent grilled corn-fed baby chicken or fresh lobster iron pot, both made with premium ingredients and served with delicious grilled corn.
The indulgent COYA dessert platter wraps up the brunch with decadent chocolate lollipops and creamy milk cakes.
Expert mixologists and bartenders craft a range of brunch mixed drinks, including the Peruvian twist on the Solar Spritz and the elevated Margarita Amarilla. The Mora Tonic, Chakana, Chilcano, and Pisco Sours offer more enticing options. Exclusive discounts on premium sparkling Champagne are available for brunch guests.
A welcoming and family-friendly affair, the COYA Abu Dhabi Saturday Brunch features a dedicated children's menu with carefully tailored Peruvian delicacies, ensuring an enjoyable experience for all.
The new COYA Abu Dhabi Saturday Brunch takes place every Saturday from 12.30pm to 5pm (food last order 4.30pm). Packages start from AED 398 for soft drinks, AED 548 for house beverages and AED 180 for children aged four to 12.
Reservations at COYA Abu Dhabi are highly recommended. For bookings, please call 02 306 7000.
Azucar live music nights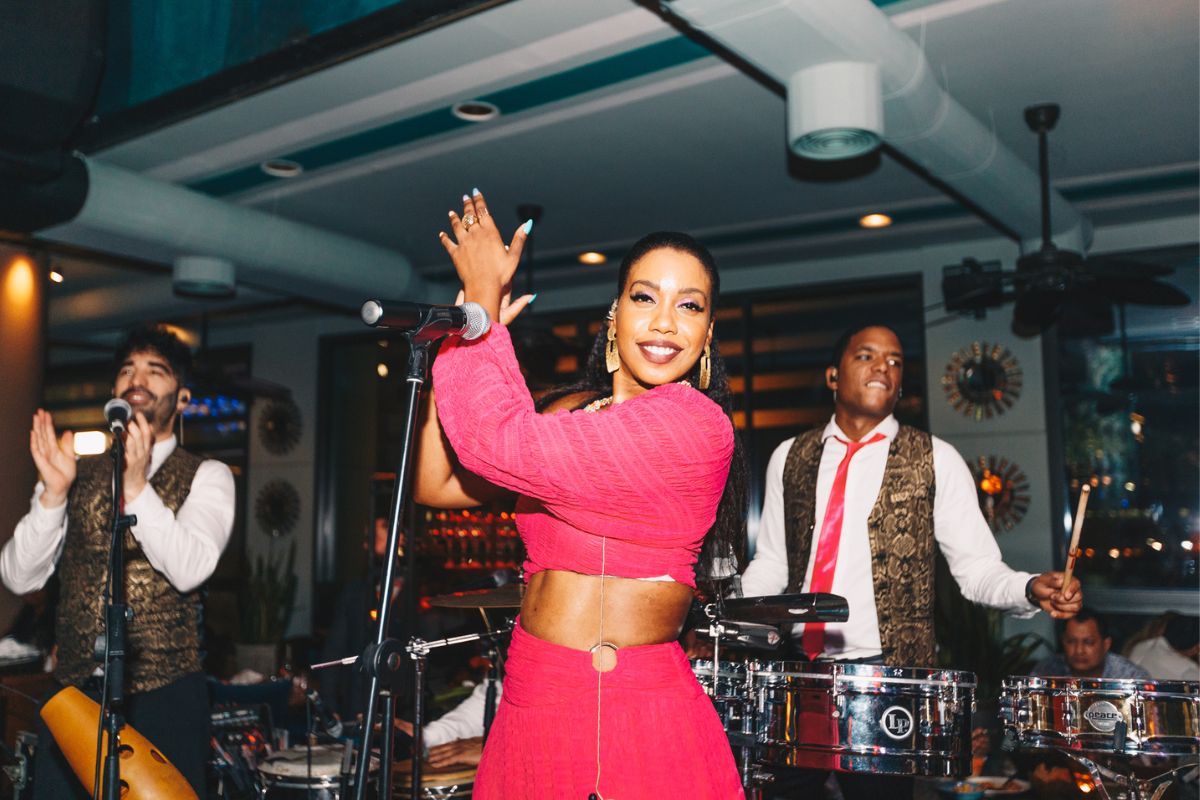 Cubache, the Cuban five-piece band, will continue to bring joy to COYA Abu Dhabi throughout September.
As the group raises the roof of the Pisco Bar with their infectious and uplifting tunes, guests are encouraged to relax and savour an array of COYA's legendary mixed drinks and premium Latin American beverages, including a brand-new and exclusive Azucar mixed drinks menu.
Crafted with artistry and precision, these innovative concoctions are set to elevate the mixed drinks experience and tantalize the taste buds of discerning patrons.
Standout additions to the new mixed drinks menu include Luna Roja, a mesmerising fusion of Chicha Morada Pisco, fake lime, and raspberry lemonade; Higo Tonico, a captivating blend of prickly pear Pisco, elderflower, and cucumber tonic; Sol Sagrado, a taste of paradise featuring Maracuya Pisco, passionfruit, fresh mint, and soda water, and El Destino with baked pineapple spiced rum, ají mirasol, and ginger beer, all available for AED 50.
Presenting a hypnotic fusion of Latin and Afro rhythms, influenced by Spanish, French and Afro Cuban cultures, every guest will find it impossible not to fall in love with Cubache's theatrical and upbeat sound.
While the award-winning bartenders of the Pisco Bar expertly prepare COYA's signature creations, the experienced chefs will be on hand to whip up an array of Peruvian-inspired bar bites for anyone who feels a little peckish.
Azucar takes place every Thursday from 10pm onwards. Reservations are recommended.
Indulge in the Business Lunch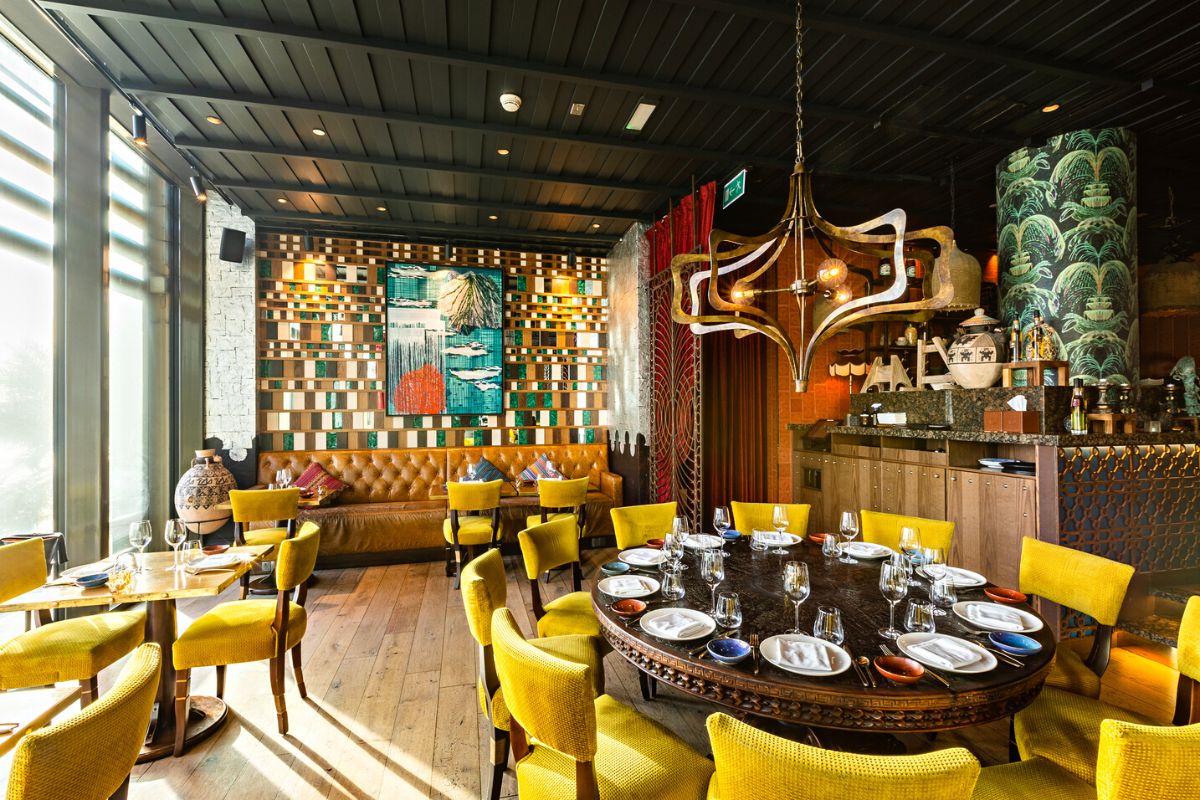 Colleagues, friends and family members are invited to elevate their September lunch times by indulging in COYA Abu Dhabi's much-loved Business Lunch.
Presenting a special curated set menu of COYA's most delicious and authentic Peruvian specialties, the experience offers an exclusive chance to savour two sumptuous courses, served with soup and a side, for AED 130 per person.
Ideal for business meetings or catching up with friends, each diner is welcome to indulge in two delicate appetisers, such as sea bass croquettes, Wagyu beef baos and salmon ceviche, plus one sumptuous main, including a choice of grilled corn-fed baby chicken, slow-cooked beef ribs, quinoa and pumpkin iron pot, grilled salmon and many more delectable options.
For a sweet conclusion, a portion of homemade traditional churros or a pina colada popsicle can be added to the colourful culinary voyage for AED 30, while a selection of specially curated lunch drinks are available to purchase on an à la carte basis.
The COYA Business Lunch is available Monday to Thursday from 12.30pm to 4pm and Friday from 12.30pm to 2.30pm, for AED 130 per person.
Reservations at COYA Abu Dhabi are highly recommended. For bookings, please call 02 306 7000
For further information on fine wine and dining in the capital, visit Yalla Abu Dhabi Life
Image source COYA Abu Dhabi