Enjoy the five-star treatment at this luxe hotel.
PARTNER CONTENT: August has arrived and with temperatures around Abu Dhabi still soaring, residents are looking indoors to make the most of their down time.
Ready to meet all of your needs, the Dusit Thani Abu Dhabi is offering a series of enticing options for you to heat up your social schedule while cooling off inside.
From the grandest of staycations to craic-filled brunches, the five-star hotel is your cool sanctuary to while away those toasty afternoons.
Here are the incredible delights you need to experience this August at the Dusit Thani Abu Dhabi.
GRAND STAYCATION DUSIT THANI ABU DHABI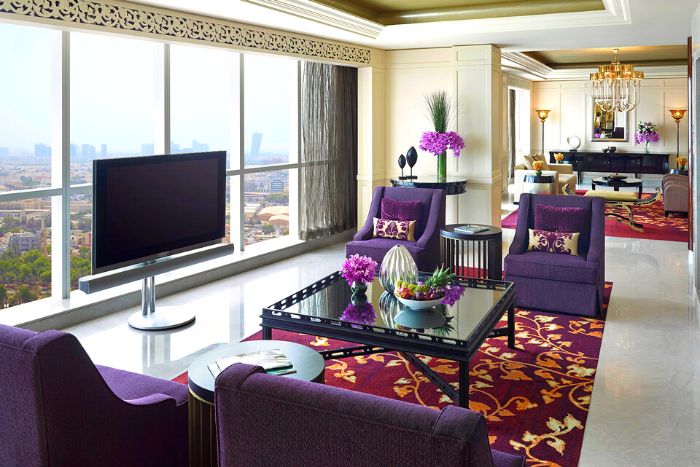 For those looking for a staycation that is filled with opulence and grandeur, the Grand Staycation will fulfill your every need. Wake up in the President Suite or Royal Suite and embrace unimaginable elegance and luxury accompanied by legendary Thai-inspired service before heading down to Urban Kitchen for a delectable breakfast.
Once you finish breakfast, head back to your home where you can enjoy a complimentary in-room couple's massage experience and one-hour of free-flowing, selected house beverages before living it up in the exclusive Dusit Club Lounge.
For AED 3,000 per night, this will be a grand staycation of your life.
YOUR WEEKEND REST, FEAST AND EXPLORE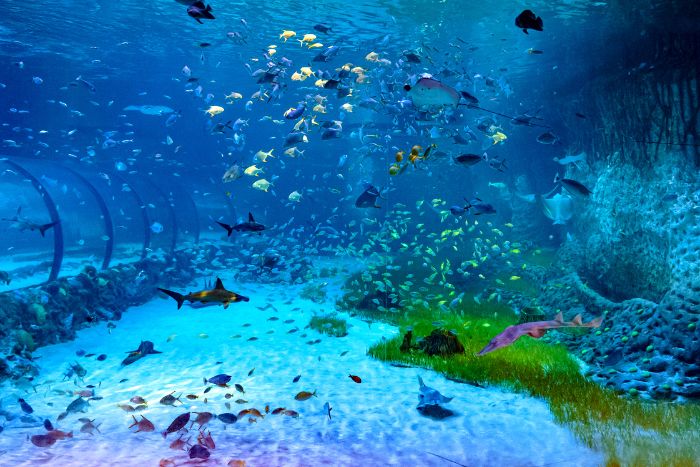 If an adventure-packed staycation is what you are searching for, then the Weekend Rest, Feast and Explore package is for you. Staying in a deluxe room, make the Dusit Thani Abu Dhabi your base to explore the city and avail of complimentary tickets to The National Aquarium Abu Dhabi or Qasr Al Watan.
When you have returned from your escapades, treat yourself to a sumptuous dinner in one of the four impressive outlets thanks to a AED 500 credit from the hotel.
Prices for the staycation start from AED 729 but if you are looking for an upgrade, why not include a great Irish welcome and settle down to the McGettigan's Big Table Brunch? Staying on Saturday, you and your partner can savour a mighty feast in the world-famous Irish bar as well as all the other wonderful staycation benefits from AED 888.
WELLNESS SUMMER RETREAT 
Remember to take some 'me time' this summer and recharge your batteries with this indulgent offer at the Dusit Thani Abu Dhabi.
Offering you a one-night stay in a deluxe room with breakfast, enjoy a complimentary personal training session at DFiT before revitalising your mind, body and soul at Namm Spa with a 60-minute massage and free Dusit Wellbeing plug-in.
Providing a late check-out at 4pm, enhance your wellbeing and book your stay from AED 669.
For more information and to book your stay, call +971 (0)2 698 8888 or e-mail at [email protected]
MCGETTIGAN'S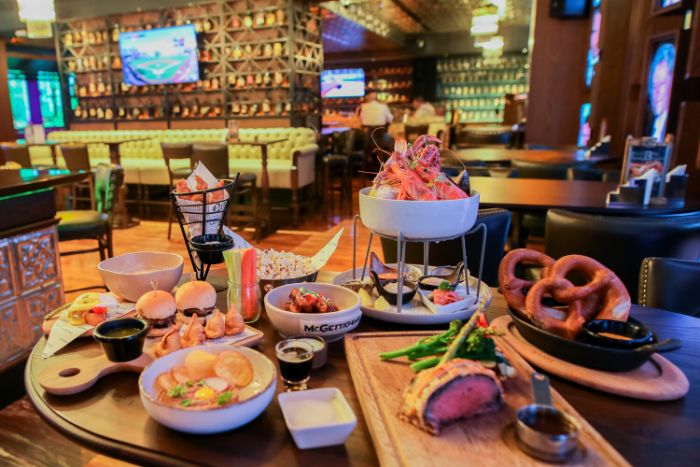 McG Big Table Brunch
The famed Irish establishment is promising a mighty feast for you and your family this weekend. Kicking your Saturday plans off from 12.30pm, the McG Big Table Brunch sees sharing starter plates, soup, moreish mains and amazing desserts for you and your friends to enjoy alongside a selection of soft beverages.
Prices start from AED 199 but you can really upgrade the craic by choosing the mixed drinks package for an extra AED 120. And as the fun continues, throw some shapes to groovy tunes until 4pm.
McG Quiz Night
Test your gray matter every Thursday with the McG Quiz Night at the Dusit Thani Abu Dhabi. You and your friends will have to bring your thinking caps to solve brain-teasing pulses and questions, posed to you by McGettigan's in-house artist, Mike Paterson from 8pm. And to get your brains fuelled for the evening with the McGett-Together offer on delicious food and drinks.
McGett-Together
It's always good to catch up with friends and McGettigan's is inviting you and your pals to share a good time over moreish food and drinks this August. Every Monday and Thursday from 6pm to 11pm, tuck into one main dish from the menu and sip two selected house beverages for the McGett-Together evening.
Wednesday Wings
Wednesdays are all about wings at McGettigan's and from 6pm to 11pm, you and your friends can satisfy your chicken wings cravings alongside three selected house beverages for only AED 99.
Lads Night
Gentlemen of Abu Dhabi have a place to congregate every Wednesday evening thanks to this Irish pub's Lads' Night. Men can indulge in any food item from the menu and receive three house beverage vouchers from 6pm to 11pm.
Long Weekend Drunch
Take your weekend to the next level with a Long Weekend Drunch. Every Friday and Saturday from 2pm to 11pm and Sunday from midday from 11pm, make the most of your time off with five drinks vouchers on selected house beverages or selected premium draughts for AED 125 and AED 175 respectively.
NAMAK
Nashta at Namak
Start your day right on Saturday and Sunday with an appetising and invitingly delicious breakfast in this colourful restaurant. Dishing out superb Indian breakfast recipes, full of rich tastes and flavours from 8am to 11am, this breakfast can be yours for AED 65 with kids aged between six and 12 dining for AED 45.
Namak's Royal Sharing Platters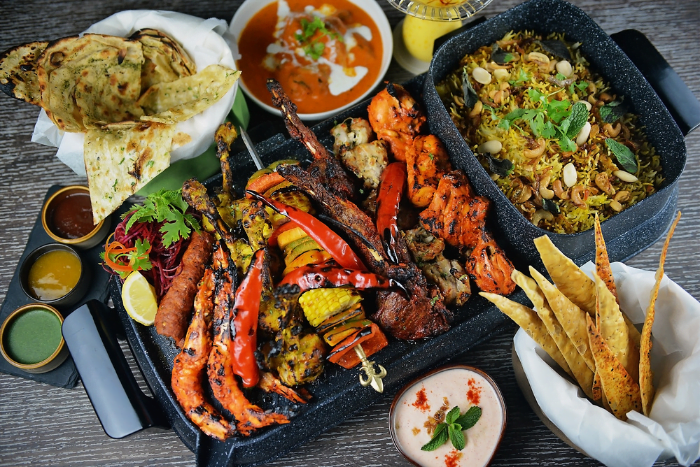 A flavourful evening awaits in the gorgeous surrounds of Namak this August. Gather your friends and family and savour a delicious set menu that has been crafted by Namak's passionate chefs.
Relish sharing platters that are full of enticing tandoori grills, biryani cooked on dum and fragrant currents and more at this royal feast. Prices begin from AED 150 and include soft drinks.
Indian Accent
Bringing families together at the dining table, Namak's Indian Accent is redefining family dinner night. Every Thursday from 7pm to 11pm, experience traditional cooking from the various regions of India, enticing flavours and an impressive blend of colours and spices from AED 169 with soft drinks.
BENJARONG
Thai Seafood Bazaar Night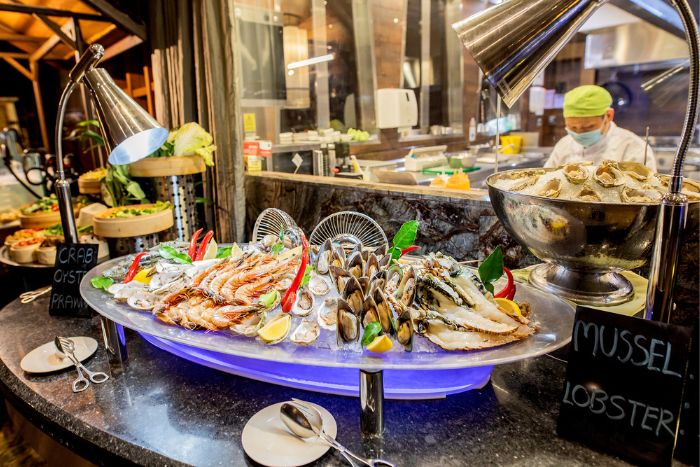 Seafood connoisseurs are in for a special evening every Friday as the world-renowned Thai restaurant brings the new Thai Seafood Bazaar Night. Step into an elaborate market of fabulous displays of the freshest and finest catch of the day for AED 249 per person.
Served over a delicious four-course menu, choose from a vast array of seafood selections for Benjarong's Raw Bar where you will find oysters, lobsters, gulf prawns, crabs, fresh filleted fishes, shellfish and crustaceans on ice before allowing the expert chefs to showcase their skills in the kitchen where they will prepare your choice in wok, curry, grilled or fried live cooking style. Running from 7pm to 10.30pm, this is a seafood fair not to be missed.
Twice the Thai indulgence
Set in charming surrounds, Benjarong invites you and your partner to indulge in delicious wok signature dishes this summer not once, but twice. Satisfying Abu Dhabi's Thai food cravings, the restaurant is offering discerning diners a buy one, get one offer on main courses by presenting the promo code BENJBOGO to you and your friends to avail of the deal.
Ignite the expert Chef in you with Benjarong's Thai Cooking Class
For those wishing to discover the secrets of all those amazing Benjarong dishes or those who just want to spice up their midweek meals, Benjarong is ready to ignite your passion for cooking with its Thai Cooking Class.
Taking place everyday from 11am to 12.30pm, amateur cooks will learn under the guidance of master Chef Yongos Chimthep and learn culinary skills and recipes that will put a smile on your family's faces when dinner time comes around.
Presented in an informal, hands-on cooking experience, this masterclass in Thai cuisine is only AED 115.
*A minimum of eight to 10 guests is required. Other terms and conditions apply.
Pinto Box
Providing you with that extra burst of energy to help you reach the end of the working day, Benjarong is offering a fabulous four-course business lunch. Running from 12.30pm to 3pm, every Monday to Friday, you and your colleagues can dine on signature dishes for AED 110 with a selected drink.
For more information or reservations, call 02 698 8137 or e-mail at [email protected]
NAMM SPA
NAMM SPA'S SUMMER REVITALIZATION
The Summer Revitalization package will see you placed in the expert hands of Namm Spa's therapists and receive a dreamy 30-minute body scrub or body wrap before enjoying a stress-relieving 60-minute Swedish or Deep Tissue Massage. Available for just AED 500, you can indulge in this blissful experience until 15 September.
*48 hours advance booking is required.
For reservations call 02 698 8300 or e-mail at [email protected]
DFiT
GET FIT, DON'T QUIT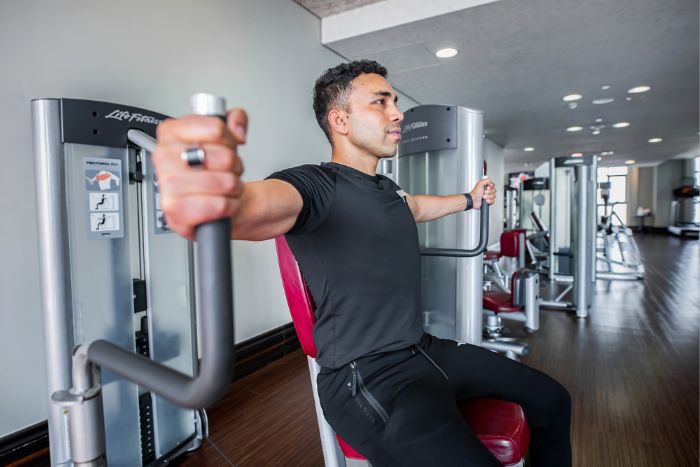 Who said it was too late to get that summer body you have dreamed of? At DFiT, you can enroll for a three-month membership and receive one full month for free. With the offer valid until 30 September, there isn't a better time to get off the sofa and get active with the Dusit Thani Abu Dhabi.
For more information call 02 698 8190
You might also like to read: Best Summer Staycations in Abu Dhabi
Image source Dusit Thani Abu Dhabi