Nahaam is dishing up some delightful classic British delights.
I beg your pardon, I never promised you a rose garden, but instead the Conrad Abu Dhabi Etihad Towers promises you the 'Pardon My Brunch', a sophisticated British-themed take on its iconic Saturday celebration at the distinguished five-star hotel in the heart of the UAE capital.
Nahaam, the pool-side restaurant at Conrad Abu Dhabi Etihad Towers, is the place where brunch-goers will undoubtedly experience a taste for the finer things in life at this very British affair.
Simply refined and oh so charming, the culinary experts at Nahaam have put together the best of British delicacies filled with good old-fashioned tradition for guests to savour while delighting in the afternoon's entertainment.
It is at Nahaam, so you simply know it is going to be a lively, fun-filled yet distinguished affair fuelled by delectable mixed beverages and jovial tunes from the Mother Land.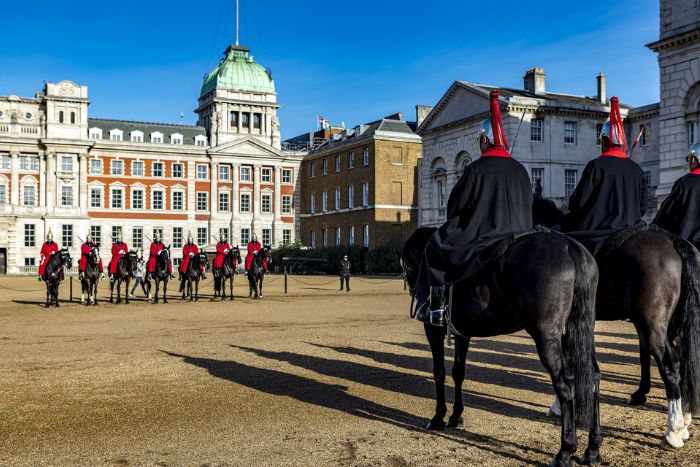 Famed the world over for their extravagant pageantry, the Conrad Abu Dhabi Etihad Towers have rolled out their big guns from the tower in the form of the restaurant's hosts in attire of Britain's iconic Royal Horse. And guests will be able to indulge in that rather gentile British pastime of 'getting into character' through endless fun props and photo opportunities for those who want to capture unforgettable memories on camera.
While the big band plays live, savour on tempting light nibbles such as octopus carpaccio and beef cecina from 'The Royal Platter', freshly made bread and premium cold cuts from 'White Chapel', and many more tempting bites all served on an opulent buffet inspired by the UK capital's many world-famous sights and neighbourhoods.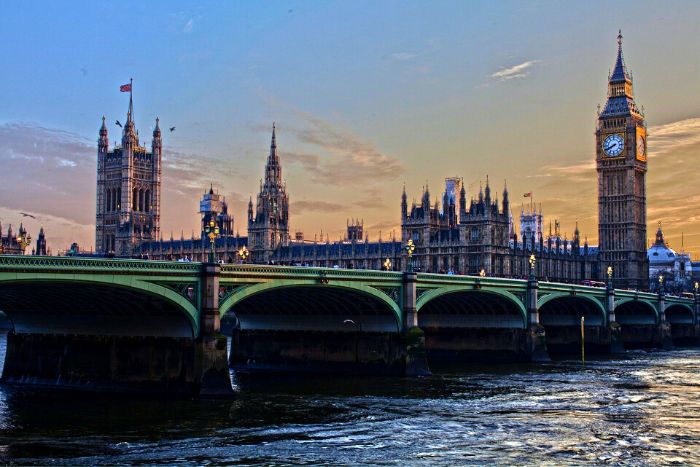 Then take a tour of the 'City of London' where mains include traditional beef, salmon and lamb Wellingtons, plus delicious brunch specialities such as the signature '4-Minute Egg' and the hearty 'Breakfast en Bread' artisan sourdough sandwich, filled with egg, cheese, smoky bacon, asparagus, and a choice of other delightful fillings.
Good old British staples make an appearance too. Expect Shepherd's Pie, Bangers and Mash, Fish and Chips among other delectable home-cooked British specialities. The menu also surrenders incredible international recipes from authentic Italian pasta and pizzas to creamy Chicken Tikka Masala, juicy Lamb Kofta and fresh Sushi.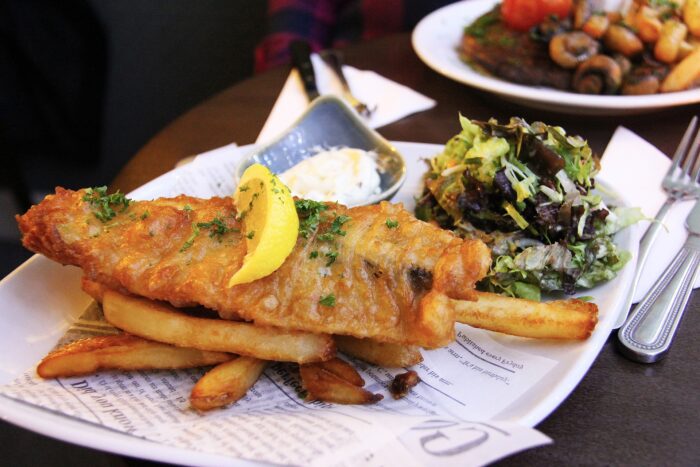 Crown your tastebuds at the 'Queen of the Dessert' station where opulent sweets await. Head to the British provinces and sample regional delights such as Bakewell Tart and Dorset Apple Cake before savouring on English classics such as Eton Mess and Jam Roly Poly. Let's not forget the victorious Knickerbocker Glory Sundae.
You will want to imbibe of course and the 'Pardon my Brunch' offers a carefully curated selection of free-flowing premium spirits, grapes, mixes and soft drinks.
There is an option to upgrade to the full 'British Experience' package. Ideal for discerning beverage connoisseurs of distinguished taste, it includes draught IPA, a hop variety that British sailors originally invented in the late 18th century, and the world-famous Nyetimber English sparkling, made from handpicked, estate-grown grapes sourced from the picturesque countryside of the south of England.
Those who want to make the feast a memorable occasion is invited to extend the fun and thrills by indulging in an overnight stay. The hotel's authentically luxurious rooms and suites are plush, comfortable, and spacious, providing mesmerising panoramic views over the azure Arabian Gulf and magnificent city skyline.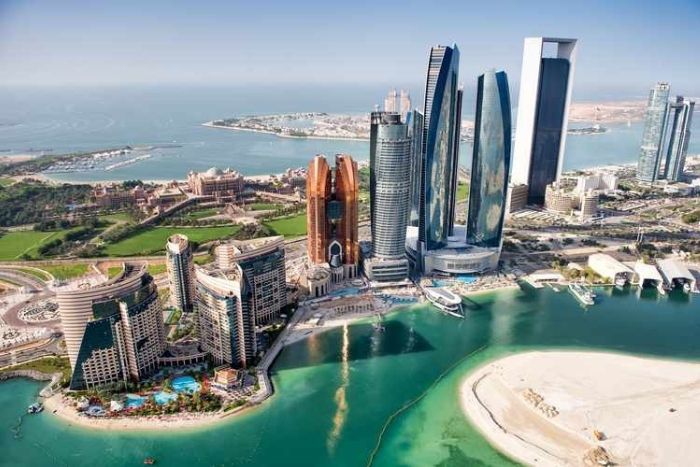 Adding extra allure and surprises, the first 20 guests who book a weekend stay over the 'Pardon My Brunch' launch weekend of Saturday, October 15th, will be generously rewarded with an exclusive complimentary brunch for two experience, including house beverages. Those interested in redeeming this unmissable offer simply need to mention 'Pardon My Brunch' at the time of booking.
Every Saturday 12.30pm  to 4pm, with packages starting from AED 375 for soft drinks, AED 495 for house beverages and AED 895 for the ultimate 'British Experience', including premium bubbly. To book your table, please call 02 811 5666.
Follow Yalla – Abu Dhabi Life for all the latest news across the capital and beyond
Image source Pixabay and Conrad Abu Dhabi Etihad Towers