Stuck at home with nothing to read, Yalla's not going to let that happen over this break. Who better than school librarians to poll about great books, so we've turned to the experts and will offer a weekly series on what to read right now!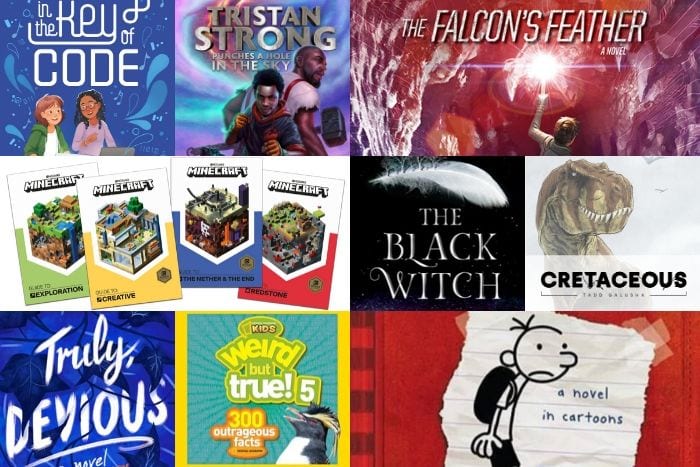 Yalla turned first to Kat Trowbridge, a librarian at The British International School Abu Dhabi. She blogs about books, so she's the perfect way to start! Here are Kat's top picks for what to read right now!
Emmy in the Key of Code by Aimee Lucido is a middle grade novel written in free verse.  This sweet story slid past a number of people without making the kind of fuss I expected.  Overseas, we are still getting used to the idea of a novel written in poetry, but the advantage is clear – lots of story without all the filler text.  This one, starring the child of impressive musicians who herself is mediocre in that field, will appeal to child musicians and coders alike.  Emmy, the title character, discovers strong links between coding and music and this is often expressed in the unique typography of verse.  The story is sweet and strong women make it very relatable.
Rick Riordan Present's novels. Moving from a Greek/Roman Myth focus, the author is supporting new, talented people of color as they write authentic stories immersed in lesser known cultures.  Tristan Strong Punches a Whole in the Universe is laden with African myth themes.  Race to the Sun by Rebecca Roanhorse relays a modern take on one Native American myth.  Dragon Pearl reimagines Korean themes.  All of the authors featured in the series have been chosen for their incredible writing and their willingness to write authentically about the culture they are from.  This dovetails with an increased demand by librarians and readers for #OwnVoices diverse stories.
Diary of a Wimpy Kidseries/Dork Diaries series/Tom Gates/Dog Man.  With new releases always in the near past or future, these novels appeal to readers from Year 4 to Year 9.  Some students continue to read them long after they have graduated past their Year 7-9 (yes, that high!) reading level for the comfort factor.  Visiting with the characters in these novels is like returning home.  #14 in Jeff Kinney's series The Wrecking Ball has been hanging out on the Bestseller list for a while.  The new Dog Man book Fetch-22 by Dav Pilkey, author of the Captain Underpants series, has also been enjoying success. By the way, The Diary of a Wimpy Kid series is also available (and wildly popular) in Arabic.
The Black Witch by Laurie Forrest is one long fantasy series I have been sharing with Young Adult readers.  YA books are by definition gritty, fraught with issues.  So I recommend all Young Adult books with the caveat that buyers and readers should read to their own family values.  If a family is okay reading about magic and its good and evils in a fictional world, I recommend the Black Witch for its discussion of bullying and racism in a fantasy world.  The world building is incredible, the author's voice is compelling.
If you have a new English learner or a struggling reader in your home, consider a graphic novel.  These are REAL BOOKS.  For instance, Cretaceous by Tadd Galusha is the wordless story of a dinosaur.  This book is particularly wonderful for dinosaur fans of middle grades and works well for non-English readers.  Wordless stories create a canvas that teachers and parents can use to encourage storytelling verbally – in whatever language you choose.  Other popular graphic novel series include Wings of Fire, Warriors, and   For the younger, new to reading alone crowd, consider Baby Mouse, Narwhal and Jelly, Geronimo Stilton (and at a slighting higher reading skill his sister, Thea Stilton), and The Bad Guys.
Want to bring home a book you KNOW your kids haven't read?  Gene Luen Yang, a hugely popular graphic novelist, has a book out on March 17th called Dragon Hoops.  I haven't read it but almost everything Yang does turns to book gold.  He is the author/illustrator of American Born Chinese and Secret Coders (another great Middle grade series).  This could be a sneaky introduction to non-fiction as it is an autobiographical/basketball story.
Nat Geo has a newish series out called the Explorer's Academy by Trudi Strain Trueit.  These adventure novels rely on actual science to inspire parts of the books and our students have been eating them up.  Science informing fiction is in the vein of EngiNerdsand Bill Nye's Jack and the Genisues, both also worth your browse.
Mystery/Horror/Thriller novels have seen an uptick in interest recently.  My personal favorite (a series which JUST got it's closing novel) is by Maureen Johnson and starts with Truly Devious.  The characters are well drawn and natural and the mystery is clever and creepy.  I will warn that this is a YA novel and has some themes that parents may wish to educate themselves about.  If you want to review content of books at a granular level, you can search commonsensemedia.org for free information on content on books, movies and games.
Non-fiction books can be tough to recommend as kids have such differing interests.  I always recommend parents really think about their child when buying books and try not to judge.  For instance, Minecraft is still hugely popular.  The Minecraft Guides, books that help teach Minecraft skills, are written at a very sophisticated reading level.  I have seen kids I know to be readers in need of support check those books out and work their way through them because the topic interests them so much.  We cannot be snobby.  If your child loves Overwatch or League of Legends, books on how to excel at those games exist and could elevate your child's reading.
Guinness Books of World Records; Weird but True Facts, Game On.  These fact books are great fun for kids and appeal to even the most reluctant readers.  They are brightly colored with snippets of information that they enjoy for being gross or odd or incredible or all three.  These books are a nice stepping stone into non-fiction books, especially in arm chair science.  If you have had a child who loved these, consider some of these adult books that got the Young Reader's treatment: The Disappearing Spoon (about chemistry and written for a middle to high school level) or The Martian (a novel with heavy but plausible science),  Life in Motion (Misty Copeland bio), Endurance (My Year in Space) or Shoe Dog (the true story of Nike).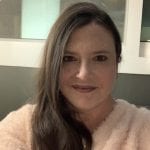 Kat is a a 6-year resident of Abu Dhabi, holds a Masters in Information and a Doctorate of Law.  She is the Secondary Librarian at BIS AD where she is known for chasing down students to ask "what did you think of that book?"
You can follow Kat on Twitter @LibraryKatinAD or visit her blog at www.katinthelibrary.com for more reading recommendations.