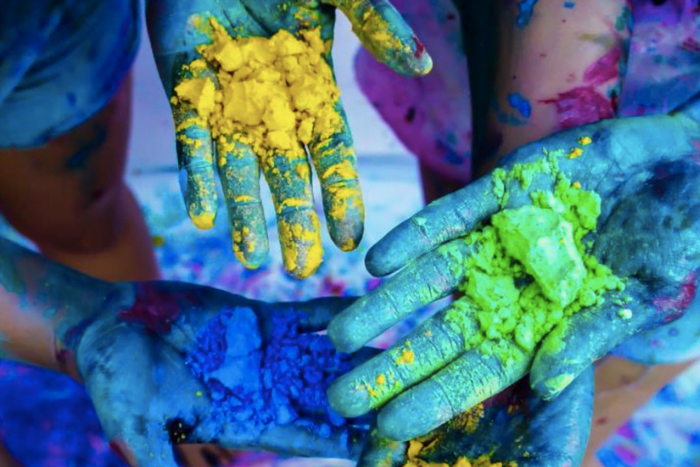 If your walls are bare and you'd like to brighten them up with some homemade artwork, drop by Art Studio- Manarat Al Saadiyat's cool new drop-in art studio to get creative in a positively artsy workspace.
From trained artists to newbie dabblers, Art Studio offers drop-in workspace with all supplies included for those who already know their way around an art studio, and creative workshops for those who require a bit of instruction or motivation to get going.
With everything from sketching to painting to encaustic portraits, there is a workshop for every age and skill level in the studio, and they're really great value too, starting from just AED30 for children. You can find out more information about the available drop-in sessions and workshops here.
A dedicated kid's area is the place to drop the little ones while you create some art of your own in the teen and adult area. Your little Matisse-in-the-making will make their own masterpiece in a creative setting full of helpful adult artists.
The best part about Art Studio is it involves no planning. If you wake up one day and feel the urge to paint a masterpiece, you can just drop in and use the space, though you must register into the studio's workshops. Art Central is also on hand in case you need to stock up on supplies to keep the creative juices flowing when you get home.
If you have a young artist that you need to keep busy over the school holidays, Art Studio will also be running summer camps from July 8 – August 30. There are two camps: one for children aged 6-12 and another for teens aged 13-17.
For more information on MAS, please email MASartstudio@dctabudhabi.ae or call 02 657 5929.