Saadiyat Beach Golf Club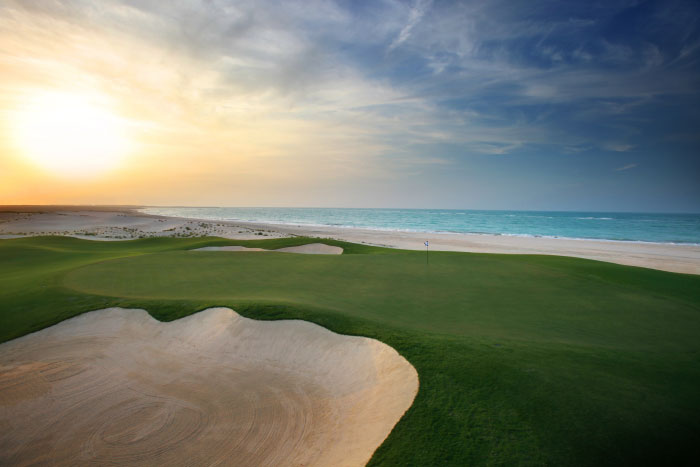 The focal point for world-class sporting experiences, including the Gulf's first ocean golf course. Saadiyat Beach Golf Club, considered to be one of the region's first beachfront golf courses, was inaugurated in January 2010. Designed to meet sustainable building regulations by Estidama, the 18-hole championship course is a 317 acre, Par-72 beach links style championship golf course featuring three lakes and 67 intimidating bunkers!
Designed by the undisputed sports legend Gary Player, Saadiyat Beach Golf Club is one of the world's most uniquely captivating golf projects. Features several beach-front holes in a course that weaves in and out of superb five-star hotels lining the beach. One third of the course commands spectacular views of the Gulf's glittering, crystal blue waters fringed by pristine white sands.
From the creation of an aquatic habitat, to the introduction of salt-water lagoons, restoration of the beach and sand dunes, the course has been designed with strict environmentally friendly guidelines and a true sensitivity to the surrounding natural environment. The course allows golfers to experience the unique addition of local wildlife.