All the most interesting things for you and your friends to do in the capital and beyond
Skyscrapers kissing the sky, bejewelled waterfronts, heritage sites both urban and otherwise, and so much more form the beautiful emirate of Abu Dhabi.
Culture and modernity seamlessly intertwine here, the perfect spot for all. Whether you're an intrepid explorer, a family seeking adventure, a culture enthusiast, or a leisure seeker, there's something for everyone here. Embark on a journey that takes you from the shimmering beaches along the Arabian Gulf to the rich tapestry of museums and galleries that celebrate the nation's history and artistic prowess.
Traditional markets, adrenaline-pumping activities, world-class dining and something new to discover each day make this the dream spot for most travellers and residents alike. Naturally, Team Yalla's curated some of the unmissable spots to hit up if you find yourself in town!
Immerse yourself in culture and heritage with Sheikh Zayed Grand Mosque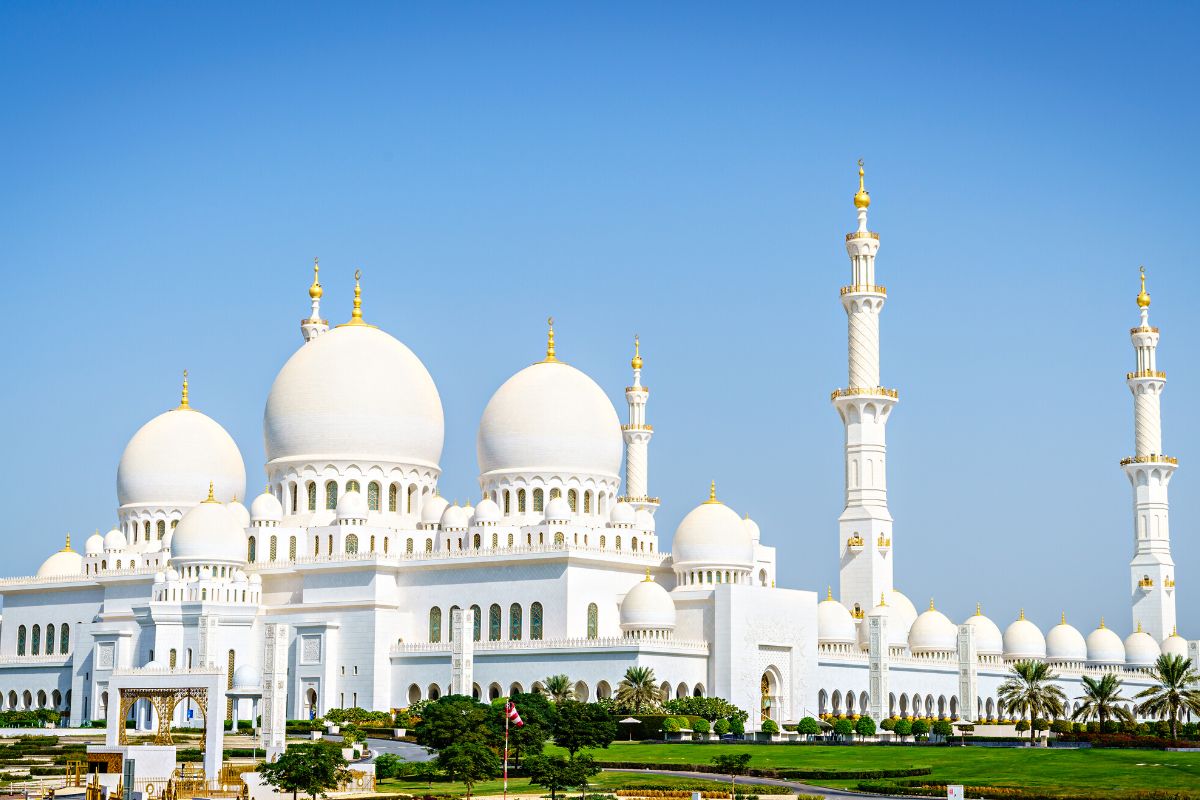 A trip to the UAE capital is never complete without taking in the immense grandeur of Sheik Zayed Grand Mosque. The magnificent engineering design of the iconic building reflects the aesthetic beauty of Islamic architecture in Abu Dhabi and its deep-rooted values and spiritual philosophy, as a source of noble humanitarian morals that call for dialogue, truth and tolerance.
For more information visit www.szgmc.gov.ae/en
Take in the sea breeze on a Corniche Walk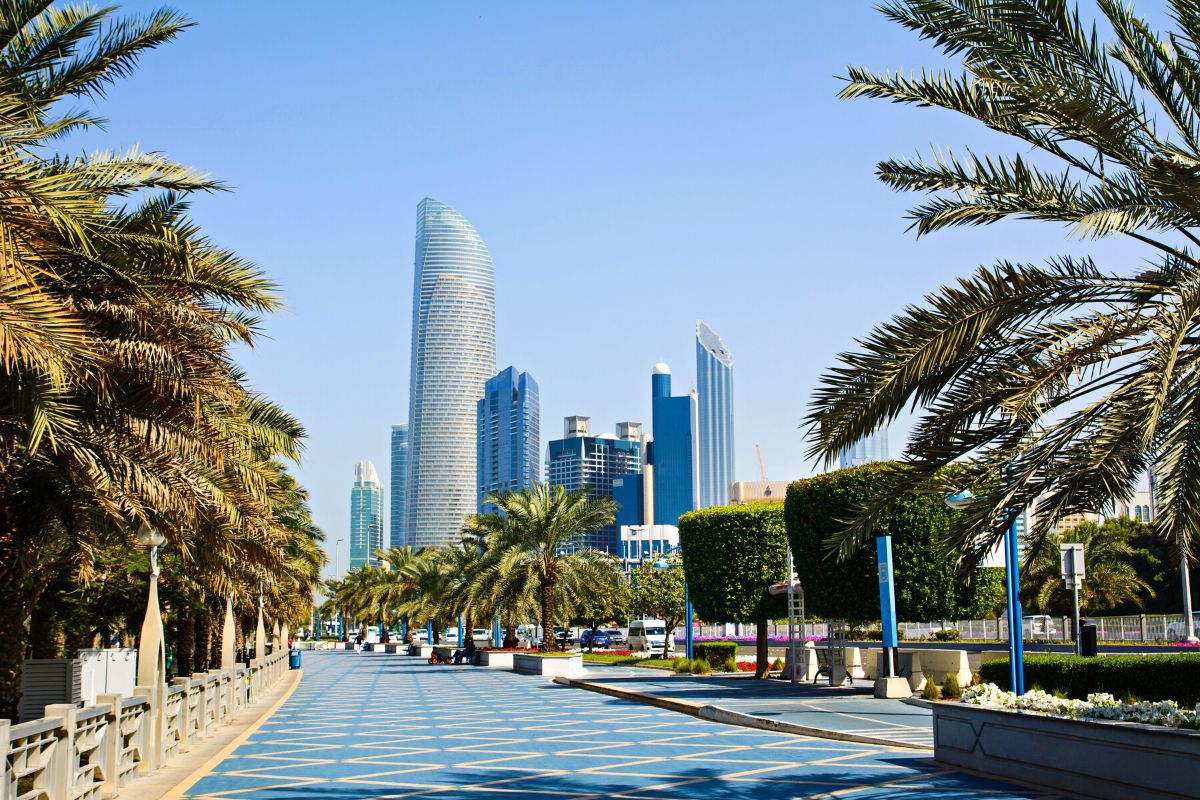 Spanning almost 8km along the Abu Dhabi shoreline, the Corniche promenade is one of the most popular sights in the capital. Every day the pavement comes alive with walkers, joggers and cyclists from the port of Abu Dhabi right up to the splendid Emirates Palace. Kissing the pristine waters of the Indian Ocean, the promenade has become one of the best activities to visit for tourists and residents alike.
Explore a natural wonder with Jubail Mangrove Walk
Jubail Mangrove Park is the first self-contained educational, nature and leisure destination of its kind in the Emirate of Abu Dhabi. Here, you can visit and explore a haven for avian and marine species native to Abu Dhabi. But foremost, this is a mangrove sanctuary which also includes a meandering boardwalk which will take you through the mangroves and allows you to discover Abu Dhabi in its essence.
For more information visit jubailisland.ae/jubail-mangrove-park
Dive into the fun with Seaworld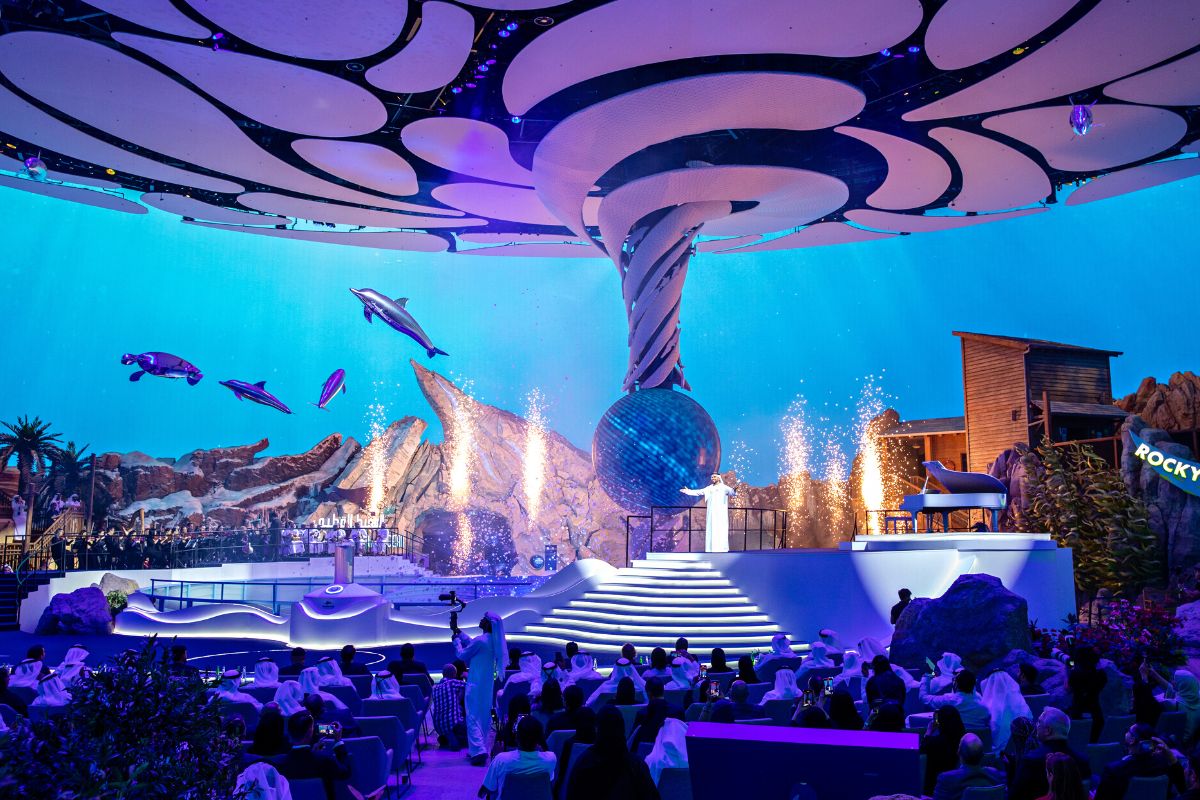 The latest action-packed addition to Yas Island, Seaworld is the first marine life theme park in Abu Dhabi and beyond. Get ready for more than 100,000 animals and 75 interactive experience and rides, and learn all about the One Ocean that connects us all. Brace yourself for the exhilarating 'Manta' roller coaster or come face to face with magnificent marine animals and create timeless memories! There is something for all the family!
For more information visit www.seaworldabudhabi.com
Life in the fast lane at Yas Marina Circuit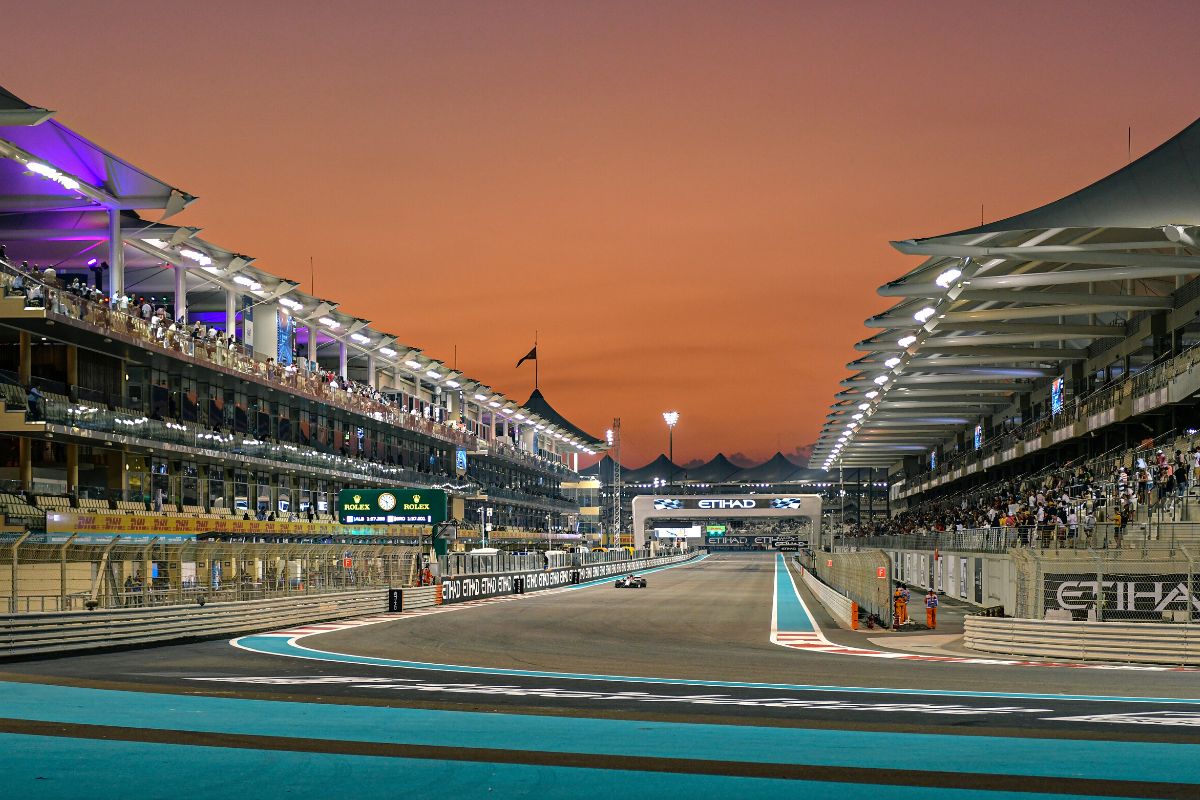 Whether you want to jog a lap, cycle, or take a leisurely walk with friends at sunset, Yas Marina Circuit has you covered. Located on Yas Island, the circuit welcomes individuals of all fitness levels to come and raise their heart rates in their unique setting. In partnership with Abu Dhabi Cycling Club, complimentary bikes are available in various adults and kids sizes at the venue.
For more information visit www.yasmarinacircuit.com
Gear up for Ferrari World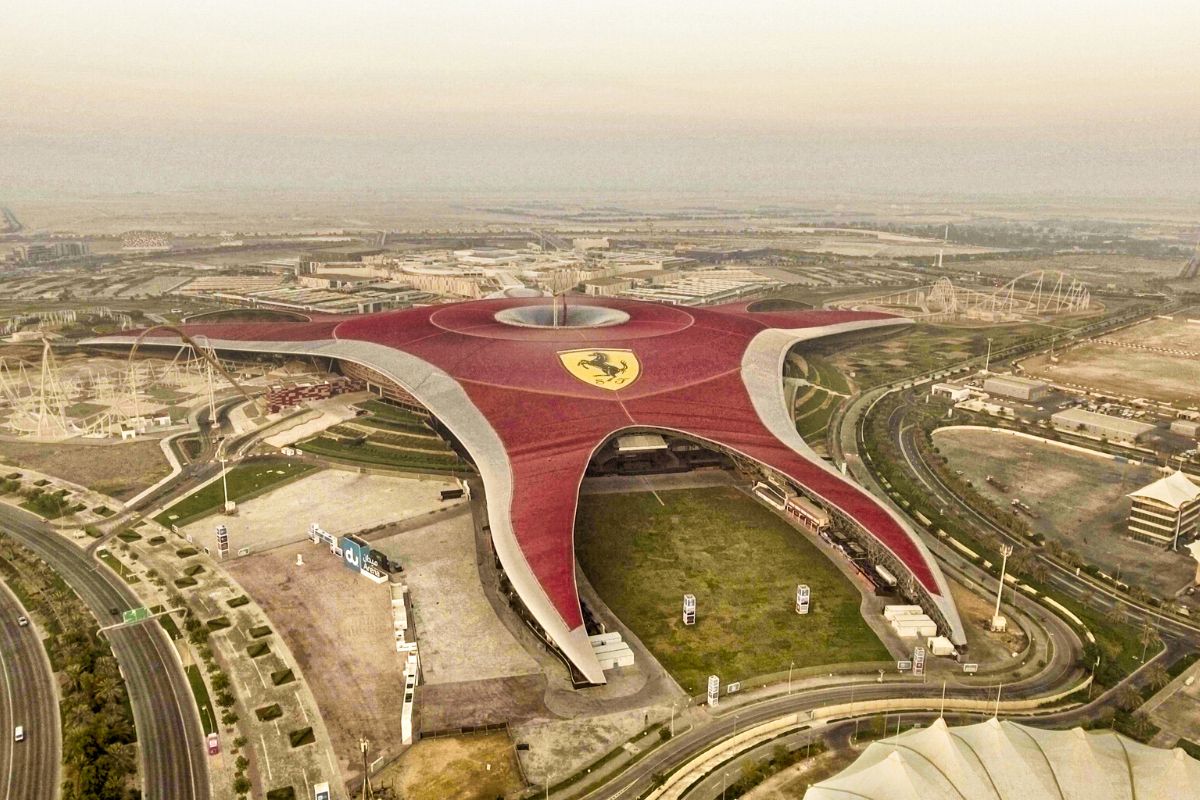 Love speed? Then gear up for the ride of your life only here at Ferrari World Abu Dhabi. Home to the world's fastest rollercoaster, the highest loop ride, the tallest space-frame structure ever built on the planet and over 40 record-breaking attractions, this is the ultimate destination for non-stop, hyper-adrenaline, heart-racing fun!
For more information visit www.ferrariworldabudhabi.com
Delight yourself with a visit to Emirates Palace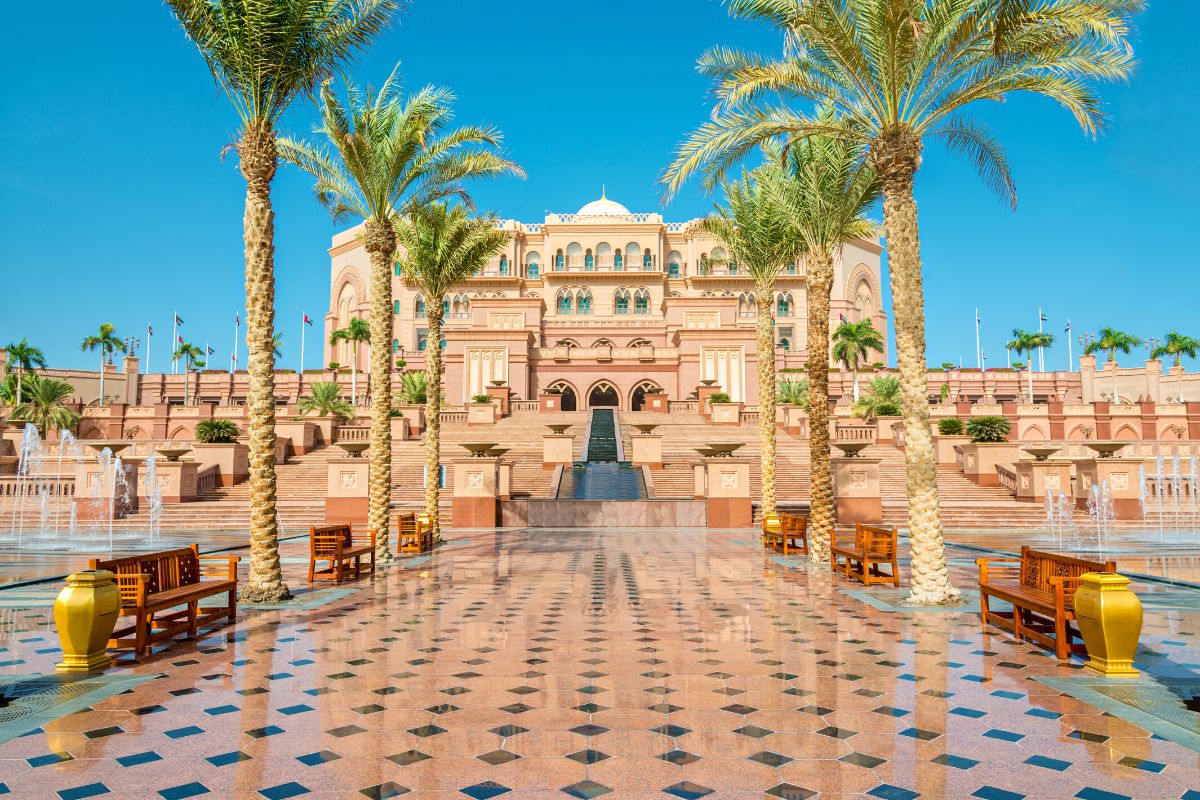 One of the most popular things in Abu Dhabi to do is pay a visit to the Emirates Palace Mandarin Oriental which promises a symphony of exceptional flavours in the most elegant and photogenic of surroundings. Choose from an unparalleled selection of speciality herbal infusions, teas and coffee brewed to awaken your palate and complement your culinary journey into Arabia.
For more information visit www.uniqhotels.com/emirates-palace
Make a splash in Yas Waterworld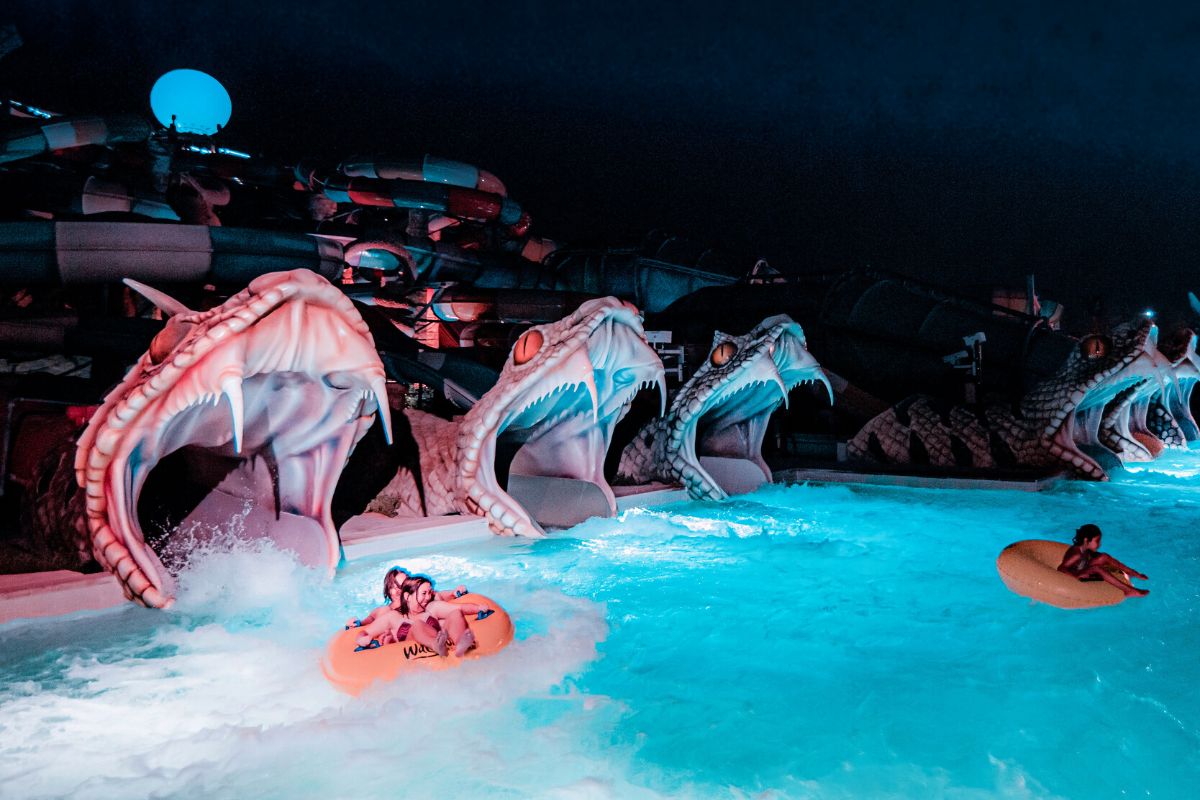 Why not dive into the fun at Yas Waterworld Abu Dhabi which is a modern waterpark with a true Emirati heart. It brings you wave after wave of experiences with over 40 rides, slides and attractions, where every memory counts. The park features high-speed tube rides through total darkness, water coasters, and near-vertical free falls.
For more information visit www.yaswaterworld.com
Discover local culture at Manarat Al Saadiyat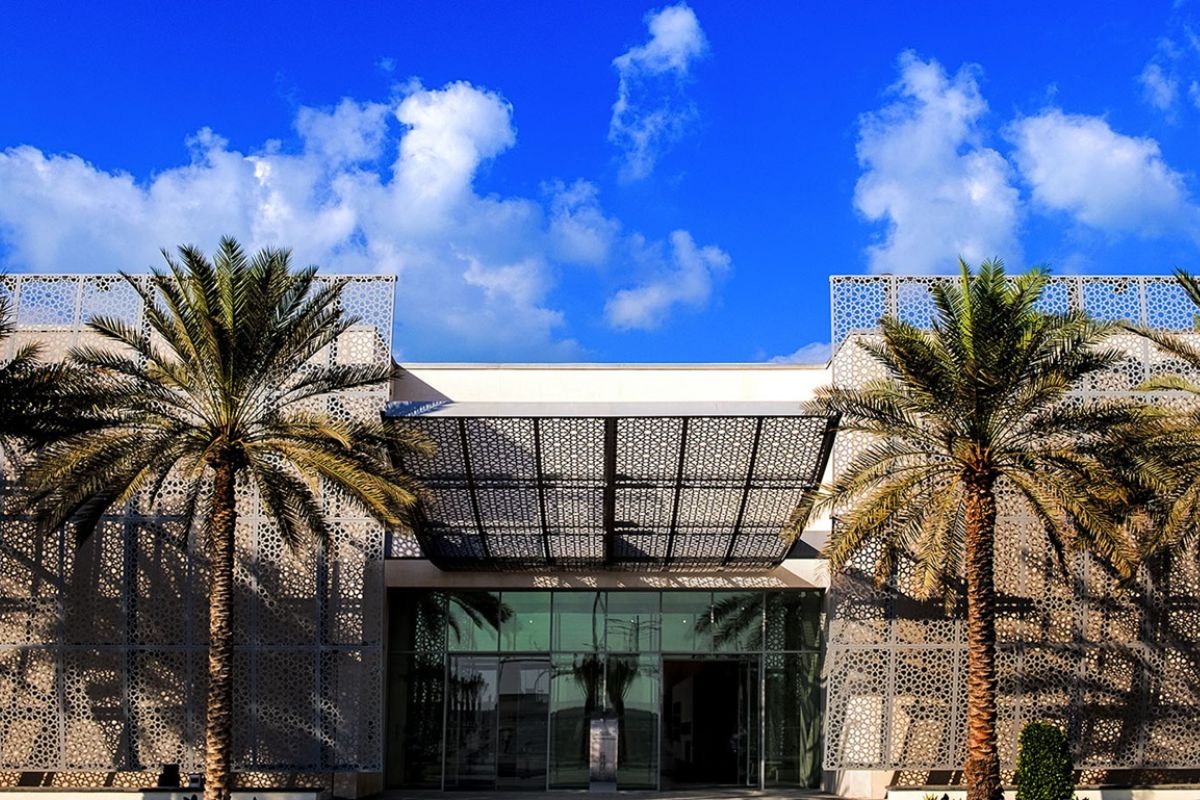 This is one space that aspires to and delivers on the promise of catering to all. Manarat Al Saadiyat has fast become a cultural hub for the emirate that hosts a wide range of exhibitions and events throughout the year. From art exhibitions to film screenings and even live music events, there is no dearth of interesting activities that are equal parts fun and intellectually enriching.
For more information, visit manaratalsaadiyat.ae
Support the Arts with NYUAD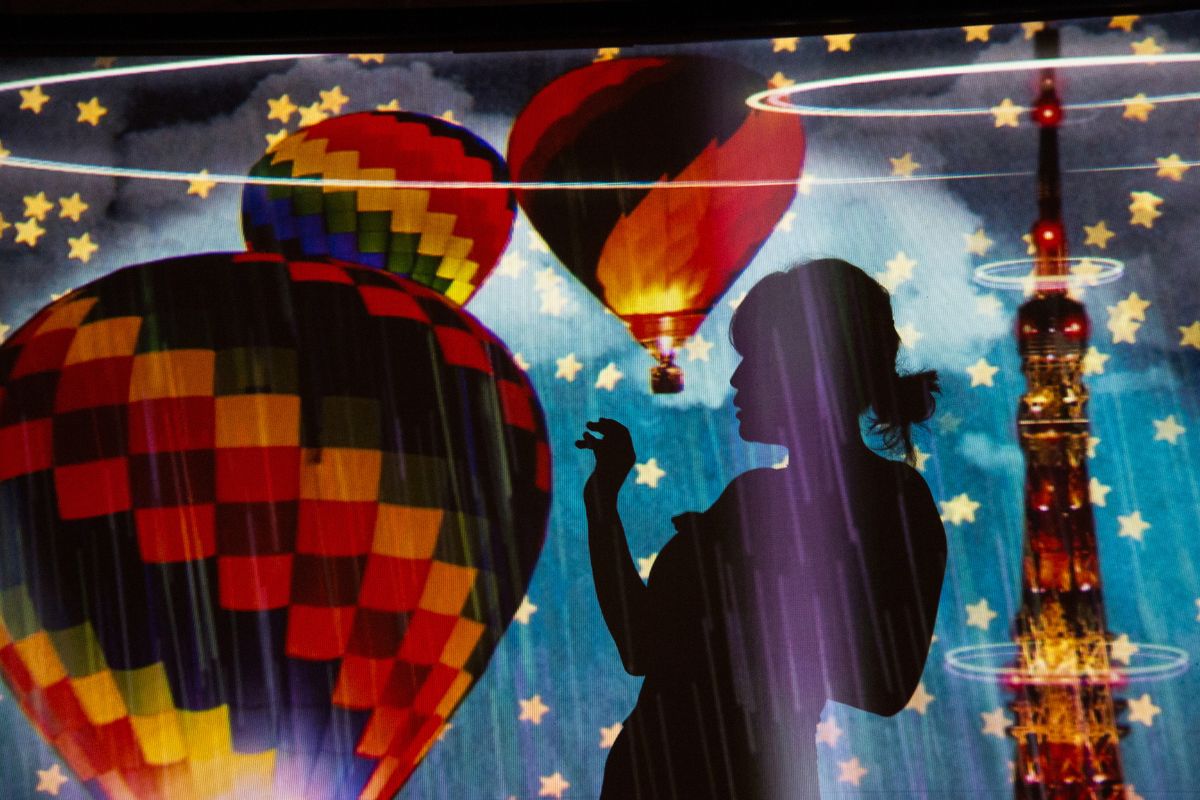 A stalwart of the capital's cultural scene, The Arts Center at NYU Abu Dhabi provides a beacon of inspiration where performance, education and community come together to enrich the cultural life of both the campus and the city. Its range of public programmes animates and enriches the cultural life of both Abu Dhabi and the university, presenting distinguished professional artists from around the world alongside student, faculty and community productions.
For more information, visit nyuad-artscenter.org
Seek solidarity with Abrahamic Family House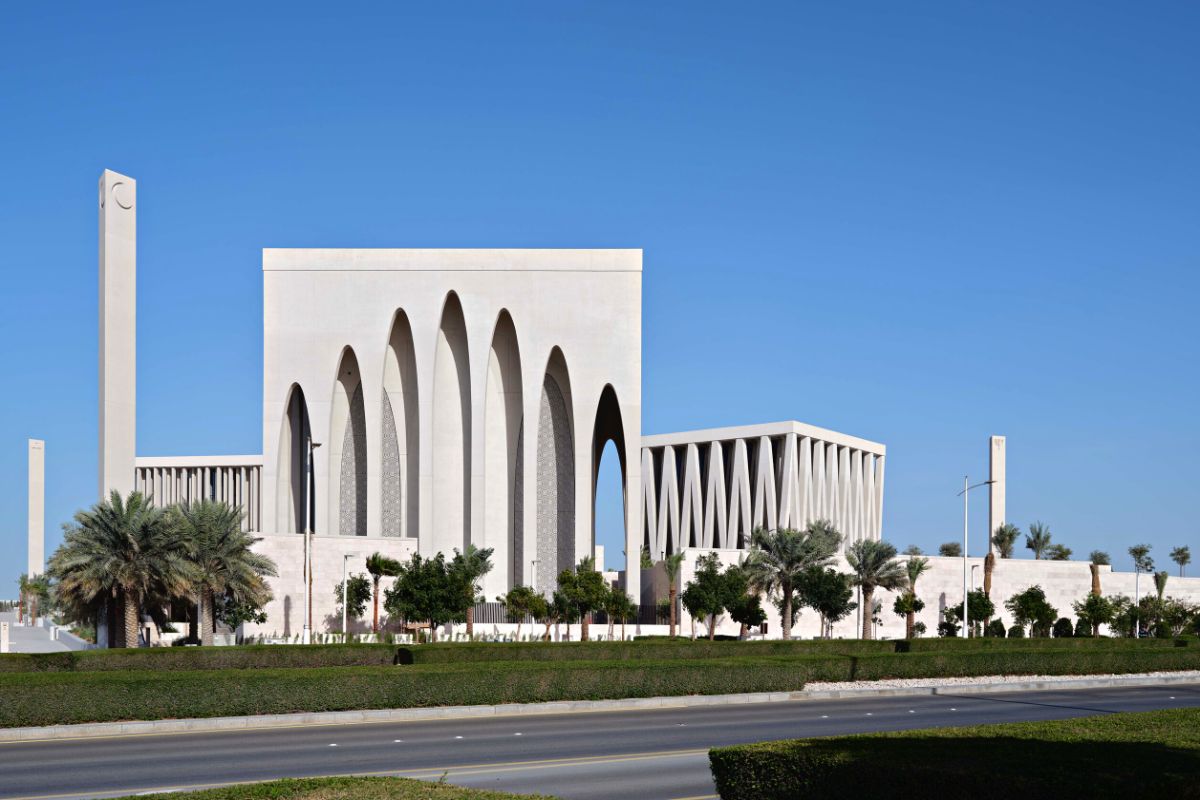 An interfaith compound hosting three cubic structures each as diverse as aesthetically aligned is perhaps one of the more interesting spots at the Saadiyat Cultural District. A display of solidarity in a multicultural community, there is the Imam Al Tayeb Mosque, St Francis Church, and Moses ben Maimon Synagogue on the grounds. Additionally, there is also a cultural centre where one can explore different faiths in-depth and engage in meaningful dialogue with others.
For more information, visit forhumanfraternity.org/abrahamic-family-house
Share a nation's journey with Qasr Al Watan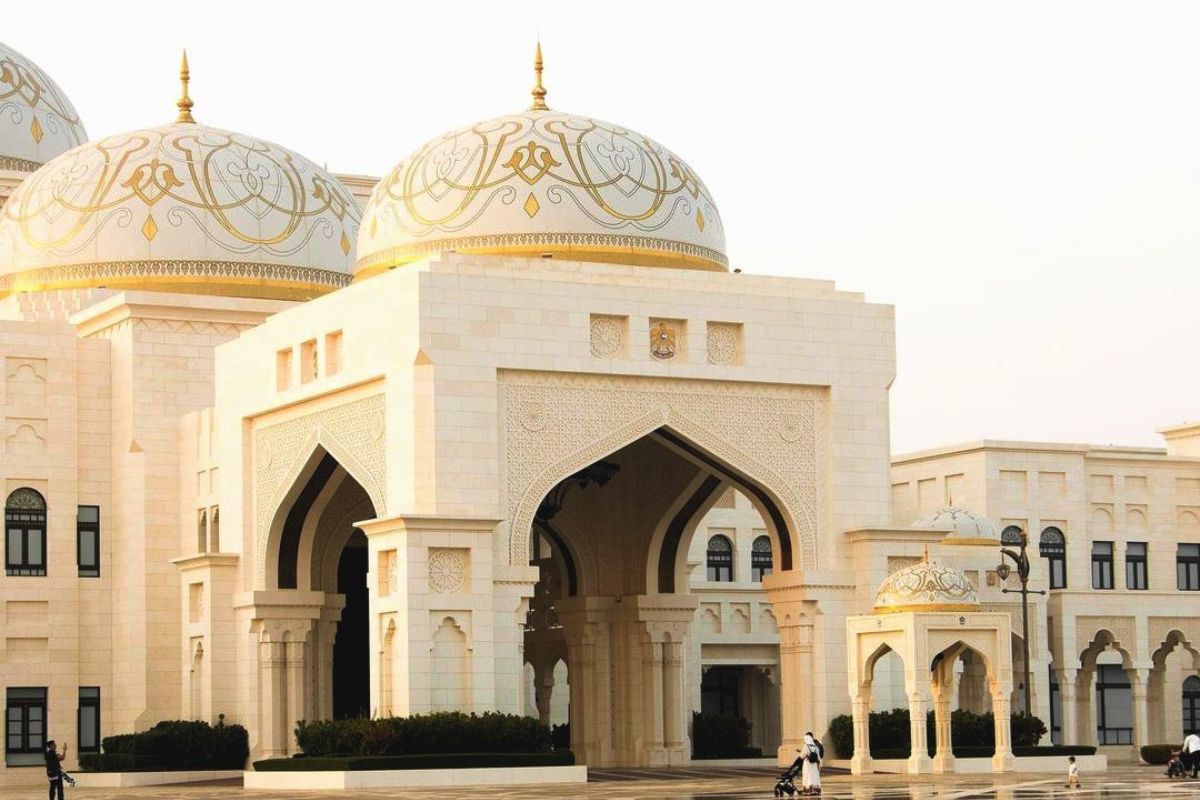 Qasr Al Watan is more than a palace, it is a unique testament to the spirit of the United Arab Emirates' people and its leaders. The Palace invites the world to share their culture, knowledge and inspiring journey. The palace showcases the rich history and culture of the UAE and has stunning architecture and gardens. It's the perfect place to take a trip down memory lane and immerse yourself in local heritage and tradition.
For further information visit www.qasralwatan.ae
Take a look around at the Observation Deck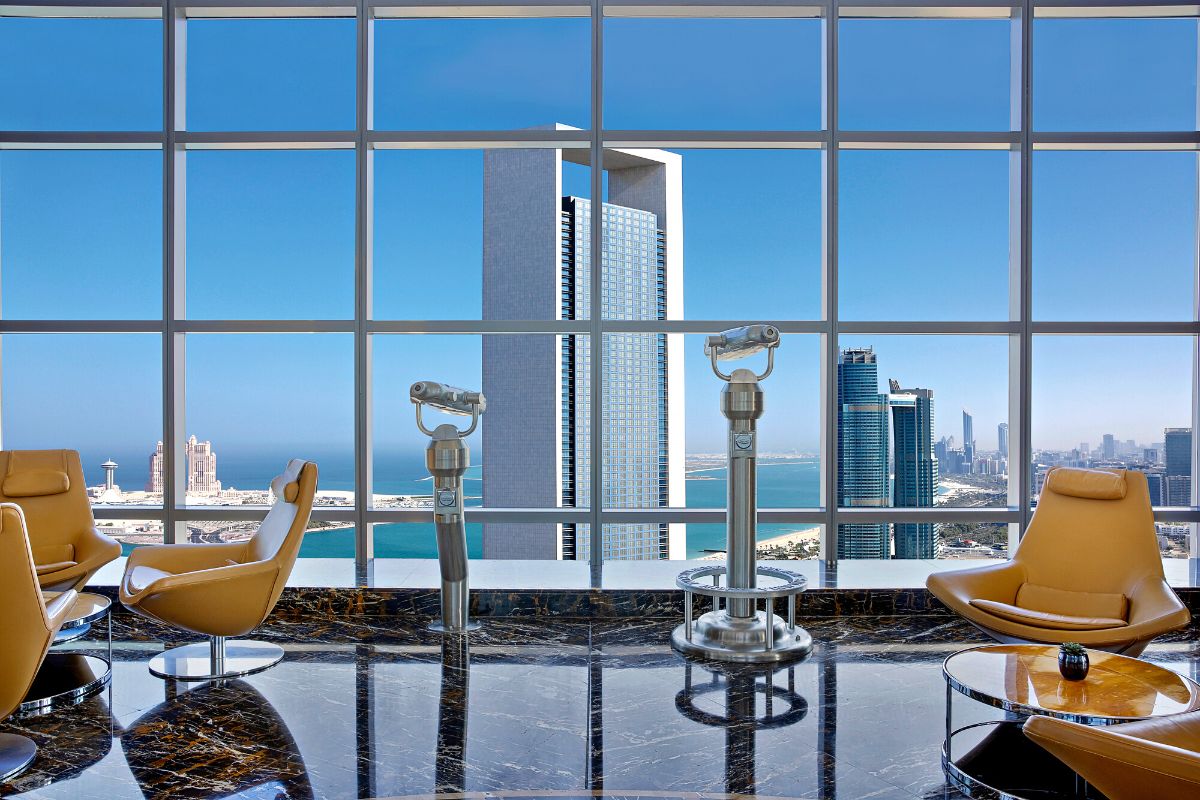 What better way to spend an evening then by visiting the Observation Deck at 300, which is located on the 74th floor of Conrad Abu Dhabi Etihad Towers. It provides the perfect vantage point to take in the immaculate views of the city and beyond.
For further information visit www.hilton.com
Observe local nature with Al Wathba Wetland Reserve
The UAE's work towards the preservation of wetlands has long enabled the breeding and reintroduction of certain endangered species. Gather the family to take in sights of the majestic greater flamingo, now flourishing in Al Wathba Wetland Reserve, while the Arabian oryx, once extinct in the wild, has been successfully reintroduced in the Um Al Zumoul Protected Area!
For more information, visit ead.gov.ae
Visit a biodiversity hotspot with Mangrove National Park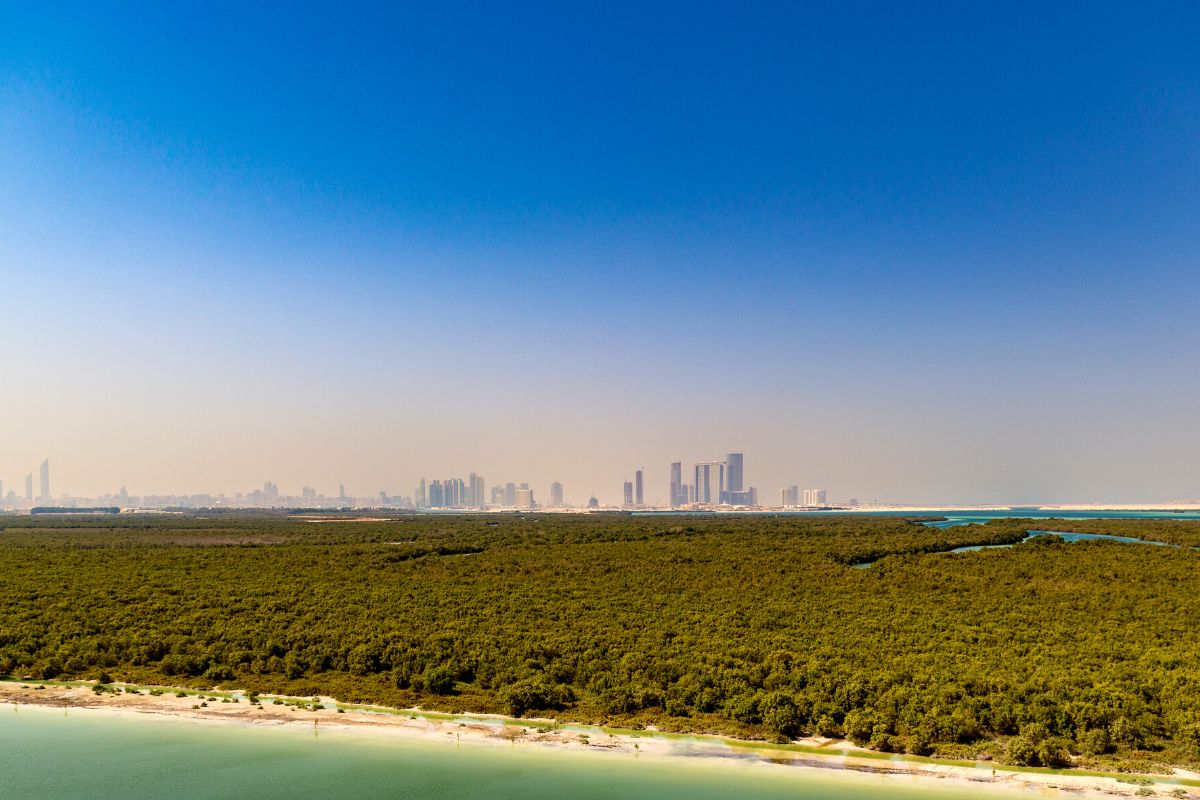 You can't miss out on the biodiversity hotspot that includes mangrove forests, salt marshes, mudflats and algal communities, and more. While a stroll in this Mangrove National Park provides breath-taking sights, there are also plenty of activities for the entire family from stand-up paddleboarding and kayaking to hopping on a private boat tour.
For more information, visit ead.gov.ae
Cleanse your Soul at the beach
Another stunning spot on Saadiyat where land meets sea, Soul Beach is definitely one place that you should have on your must visit list. Offering up Insta-tastic views of turquoise waters where a 400-metre swimming zone allows beach bums to cool off, those looking for a nibble have a vast choice of restaurants and cafes to lock up hunger on the strip.
Beach night access at Yas
Why only have a beach day when you can have a beach night too at Yas Beach? Beachgoers can enjoy a night's stay in one of the private chalets dotted along the shore as well as grab a bite to eat at one of the numerous bar and restaurants in Yas Island, Abu Dhabi.In no mood for lounging around? Get stuck into a range of water sport activities including kayaking, jet-skis and sailing.
For more information visit yasbeach.ae
Celebrate the local way of life with a trip to the desert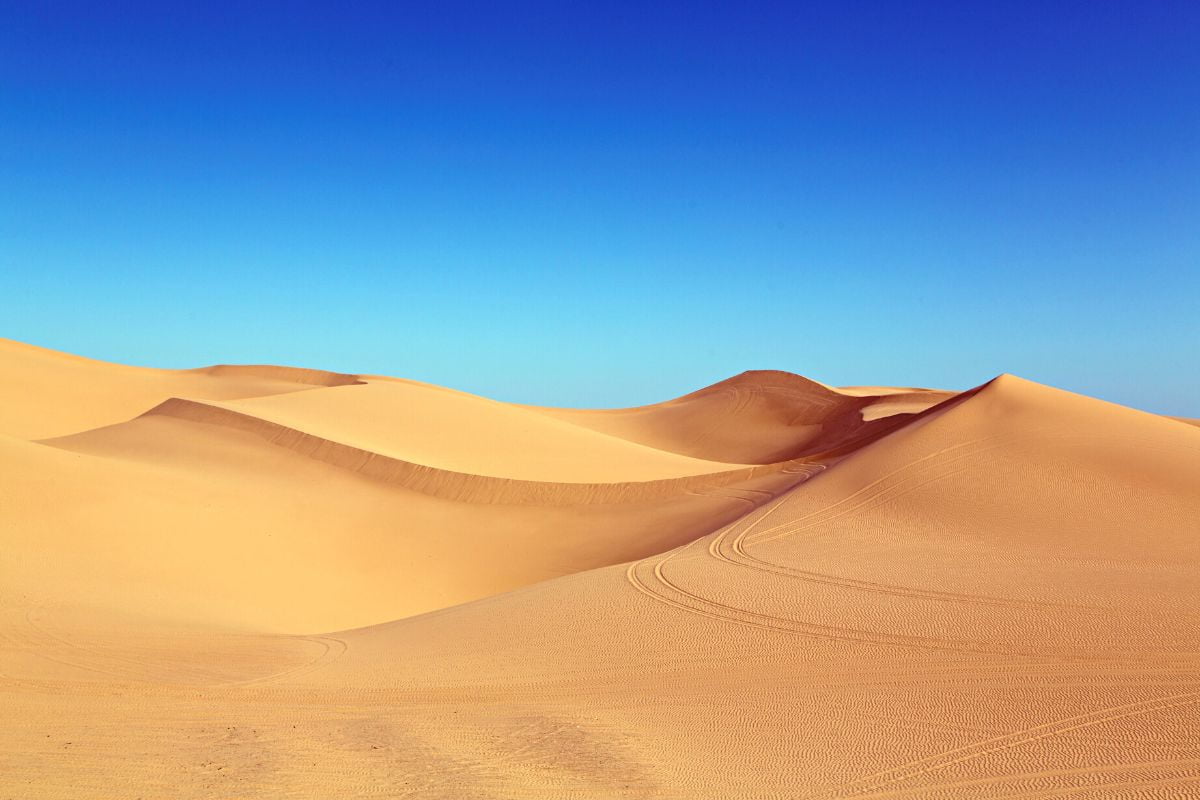 One of the most valued experiences you can enjoy is a trip to the desert which will take you on a traditional journey aimed to arouse your curiosity in local heritage and culture. Desert Safari Tours in Abu Dhabi and surrounding areas are suitable for everyone and the campsite, made as per Bedouin-theme, has an array of activities arranged for guests to enjoy and relish every moment of this excursion. The tour usually includes Dune Bashing, Camel ride, ATV Bike ride, Camping, Live Shows and performances.
Experience Abu Dhabi from a roof-top bus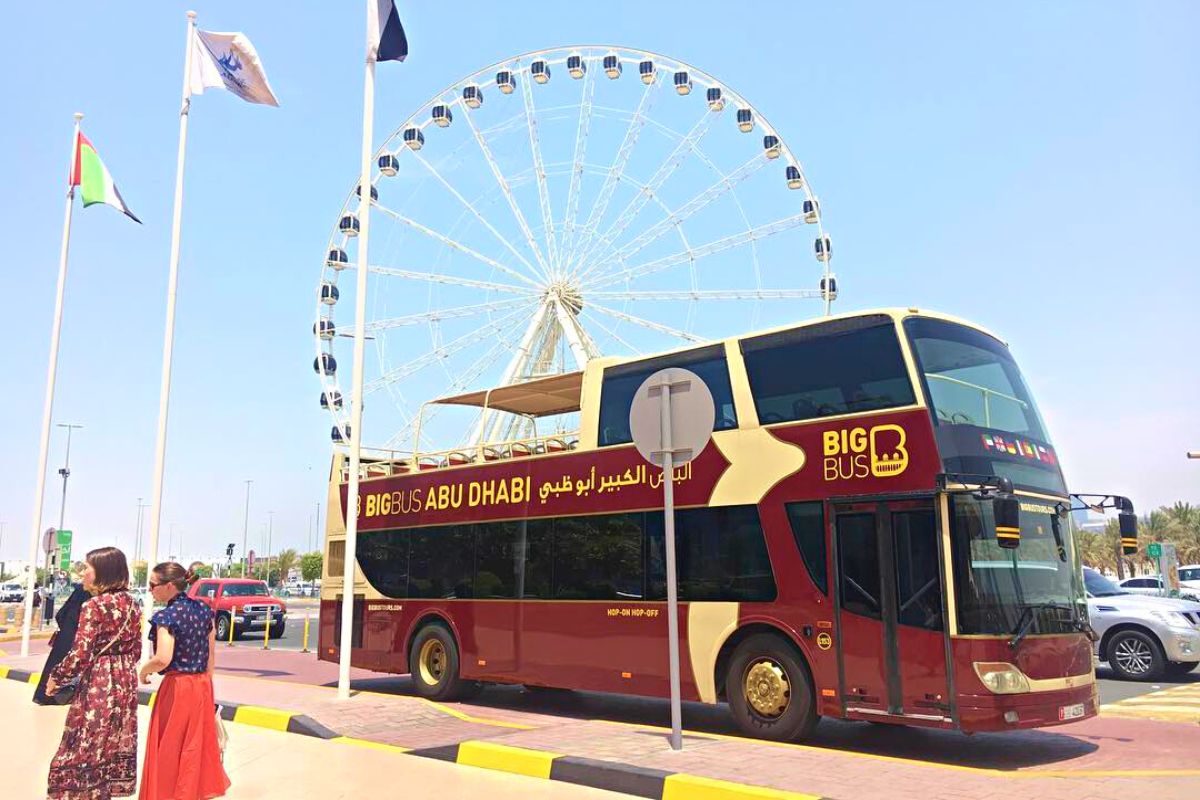 There are many ways to explore the capital city but one of the best of them and perhaps the most informed is to take a ride on the Big Bus Tour. Travel by private air-conditioned vehicle and marvel at highlights including the Sheikh Zayed Grand Mosque, Corniche, and Heritage Village. Plus, select your departure time and add stops such as Yas Island for a tour that's fully customized to your needs and interests.
For further information visit bigbustours.com
Plan a trip to Etihad Arena
Yas Island is the jewel in the crown of Abu Dhabi tourism and one of the major attractions there is the amazing Etihad Arena, who play host of a litany of top international acts throughout the year. The venue comes alive around the F1 weekend in November having already welcomed iconic performers such as Beyonce, Rihanna, Eminem, Tiesto and Sting in recent years.
To check out there up and coming performances visit etihadarena.ae
Follow Yalla – Abu Dhabi Life for all the things to do across the capital and beyond
Image source Canva, Yas Waterworld, Abrahamic Family House, Qasr Al Watan, Conrad Abu Dhabi Etihad Towers, NYUAD Arts Center, Ryan Lim, Soul Beach Saadiyat Island, Etihad Arena