Visitors will soon be returning to nature and walking the mangroves as the park rolls out exciting new activities
Nature lovers of Abu Dhabi this is for you. From 1 October, you'll be able to saunter again along the 2.3km boardwalks that wind their way through Abu Dhabi's fascinating mangroves, providing glimpses of a wide-range of terrestrial and aquatic flora and fauna.
There's lot to see and naturally you'll see wildlife and nature that you are unfamiliar with, which is why Jubail Mangrove Park, located on Jubail Island, will have specially trained rangers on hand to explain the mangroves' history and explain about the wildlife that is native to Abu Dhabi that you'll get to spot in this superb and unique habitat.
Lots of other activities are on the cards, including educational tours led by rangers and guided kayaking. You'll even get to plant your own mangrove tree and add to Abu Dhabi's nature. We were also told that you'll get to walk the boardwalk when darkness fall during the times of the new moon.
Like most activities across the capital, and indeed the world, Jubail Mangrove Park, which initially opened in January 2020, was temporarily closed to help limit the spread of COVID-19.
Going forward, no more than groups of 15 will be able to access the boardwalk at any given time. This is both due to the pandemic but also for the well-being of nature. All activities must also be booked online in order to ensure that the minimum number of visitors is adhered to.
Speaking about the Parks reopening, Jubail Island Investment Company's COO Richard Russell), said: "This has been a difficult time for our community, our families, and our world. Jubail Mangrove Park is thrilled to be able to reopen to the public with the hope it will provide a unique opportunity to connect with some of the UAE capital's iconic natural heritage.
He went on to point out how safety remains a top priority for both visitors, staff and partners, and how… "Jubail Mangrove Park is truly a place to learn, explore and enjoy one of the most beautiful nature hotspots the UAE has to offer."
The Park includes an Information Centre regarding the importance of the Mangroves, washrooms, and a speciality coffee shop.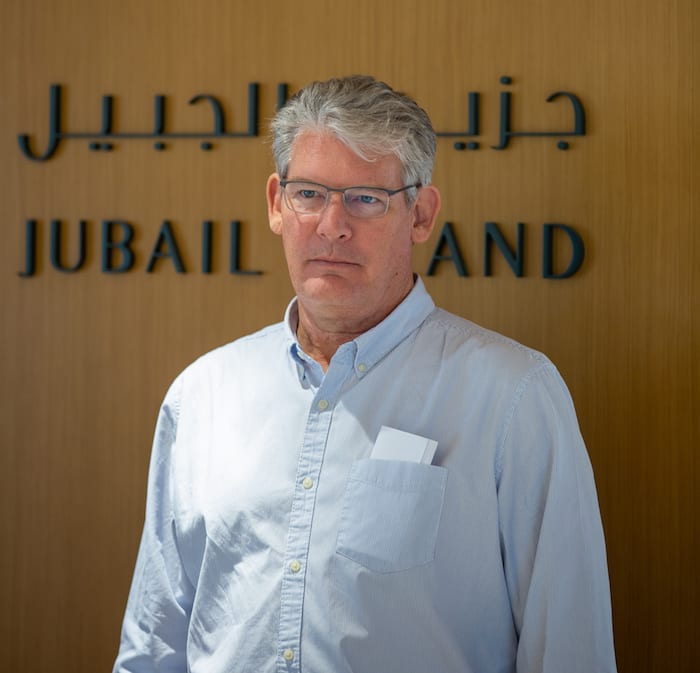 Opening times
Daily from 8am to 7.30pm (last visitor entry at 6pm). A nominal fee of AED 15 per adult and AED 10 for those under 18, with children under seven free.  Discounted family rates are also available.
For more information, visit Jubail Mangrove Park