Food, pools, spa treatments and more this season.
PARTNER CONTENT: The city staycation is the ultimate way to experience the delights and charms of Abu Dhabi.
From savouring delicious international cuisine to living it up, chilling by the pool and recharging your batteries in the spa, these three brilliant staycations in Abu Dhabi are the best reward to treat yourself after a hard week's work.
Whether you are a connoisseur of global cuisine, an adventure seeker or just in need of some 'me time', the five-star hotel has the perfect staycation package for you.
Brunch Staycation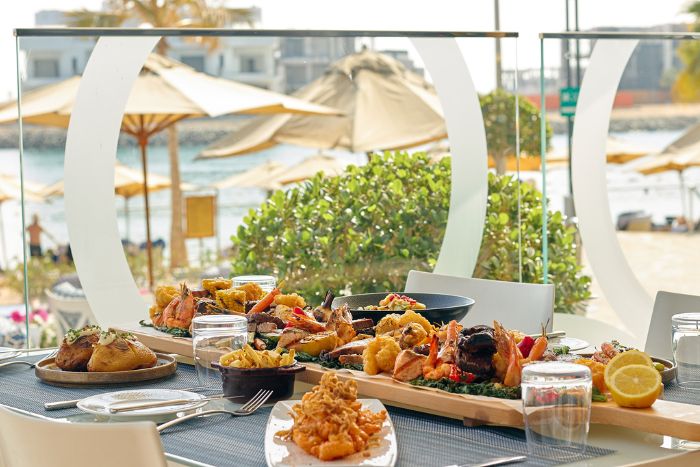 Gastronomes are invited to indulge in the tasty Brunch Staycation at the Conrad Abu Dhabi Etihad Towers this summer. Specially curated to help you savour every moment, you and your partner get to treat yourselves to one of the liveliest brunches in Abu Dhabi at Nahaam.
Experience stylish surrounds and enjoy a brand-new menu, filled with tempting delicacies served straight to your table. From Fresh Beginnings of creamy burrata with confit candy tomatoes and premium quality seafood to the wonderfully misleading Little Flavours of dynamite prawns and Takoyaki octopus, this brunch certainly impresses.
And when it's time for mains, explore the vast spread of juicy meats and fresh seafood before ending with a sweet finish of chocolate fudge cake and cherry cheesecake.
Once brunch is complete, choose between retiring to your stunning superior guestroom or continue the fun at the tranquil pools or beach and soak up the generous Abu Dhabi summer sun.
When morning comes, wake up to a delectable breakfast for two at the Rosewater restaurant.
And for those needing to offer their weary body and mind some care and attention, you can enjoy 20 per cent discounts off treatments at the Conrad Spa.
Priced from AED 1,200 per night, the Brunch Staycation welcomes guests to enjoy an early check-in at midday and a late check-out at 3pm as well as a delicious 20 per cent saving on food and beverage at each of its 12 culinary outlets.
Summer Adventure Staycation
If you are searching for thrills this summer in Abu Dhabi, then Conrad Abu Dhabi Etihad Towers is your perfect base to explore the delights of Abu Dhabi.
Offering a chic, deluxe guest room for two, fuel up for the escapades of the day with a superb breakfast at Rosewater for two before making your way to Yas Island to experience the exciting and adrenaline-pumping rides at one of the fantastic Yas Theme Parks.
When it's time to return 'home' to the hotel, recuperate from the day's activities with a refreshing swim in one of the enticing pools or sea or treat your muscles to a well-earned massage at the Conrad Spa where in-house guests receive a 20 per cent discount.
With prices starting from AED 1,000 for the Summer Adventure Staycation, you can enjoy 20 per cent off all food and beverage in the hotel.
Relaxing Spa Staycation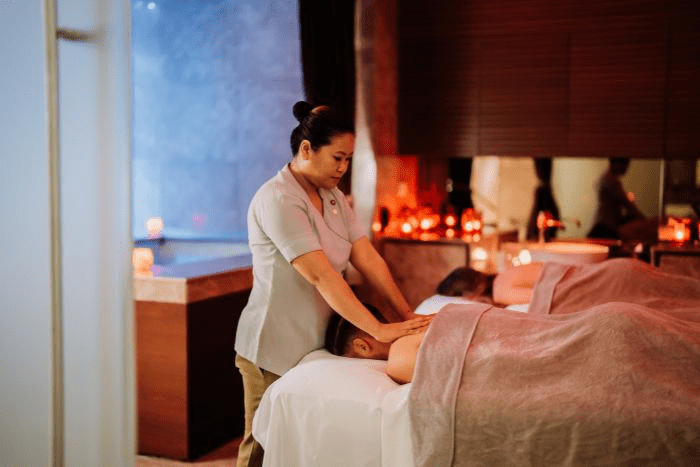 Summer is an opportunity for us to enjoy some quality time with our partner and the Conrad Abu Dhabi Etihad Towers is offering the perfect intimate package to help you relax and reconnect.
Leave the stress behind and enter a world of pure bliss as you and your partner have every need taken care of by the expert therapists at the Conrad Spa. Recommending the most suitable treatments and products for your skin and health needs, savour every moment as you enjoy detoxifying and rejuvenating traditional techniques like a herb-scented Rasul mud chamber and a warm hammam treatment.
Once you have been refreshed, get your heart pumping again with a pulse-pounding experience at one of Yas Island's theme parks before retiring to your beautiful deluxe bedroom for the evening where you drift off to sleep, knowing that a sumptuous breakfast for two awaits at Rosewater the next morning.
With prices starting from AED 1,100 for the Relaxing Spa Staycation, remember to take advantage of a 20 per cent discount on other Conrad Spa treatments as well as on food and beverages served in the hotel.
 To book your summer staycation at Conrad Abu Dhabi Etihad Towers, call 02 811 5666
Image source Conrad Abu Dhabi Etihad Towers