Head to one of these classes to celebrate International Yoga Day.
It's International Yoga Day and your chance to breathe deeply in one of these many yoga classes in Abu Dhabi.
YogaOne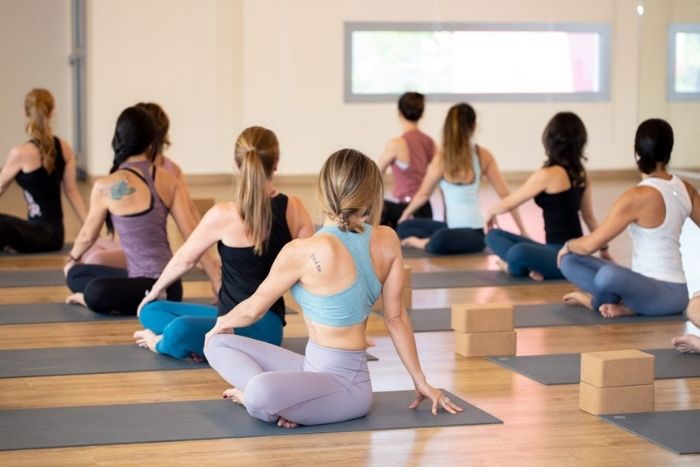 Head to this yogi community where you get to engage deeply in a journey toward personal growth and well-being. Perfect for those starting out on their yoga journey or are experienced, there are many different types of classes for all from Hot Flow yoga to workshops and training, and more.
Find out more by visiting YogaOne
Yoga Under the Dome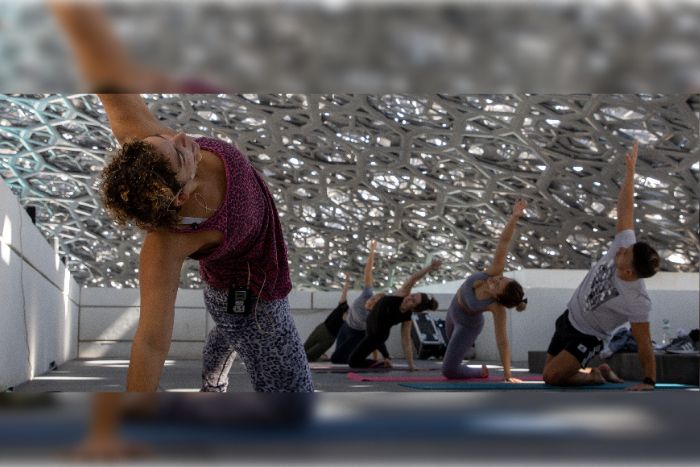 Unfurl your yoga mats in conjunction with the movement of the sun in the sky at Louvre Abu Dhabi and participate in this international event and experience the restorative serenity of a place that harness the energy of the sun, sea and wind. Admission is free for under 18s and for 60+ senior UAE nationals and residents. Time:  7.30am (gates open at 6.30am and last entry is at 7:20am) Online booking is encouraged and reservations are a must. Participants need to bring their own towels and present a "Green" status on AlHosn application to enter the museum. Classes are run by the Bodytree Studio.
Yoga at the Children's Museum at Louvre Abu Dhabi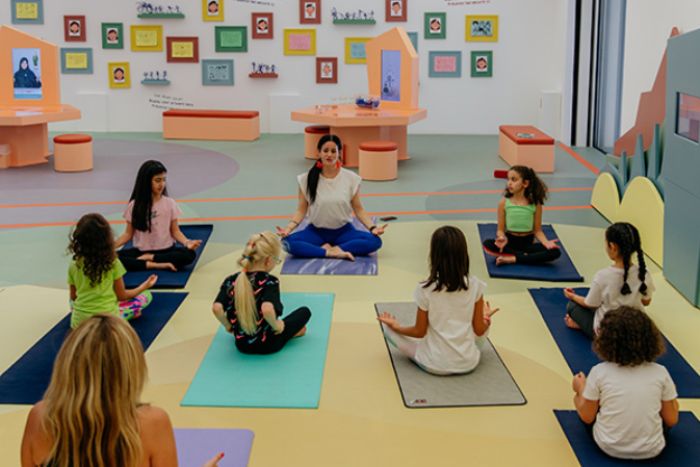 If you fancy taking the family along to yoga, then Family is the session for you.  Class starts at 4.30pm on 21 June and is absolutely free. Go on a quest for emotions and let your children explore the power of movements and learn about all their emotions and how to cope with them during guided meditation, yoga flow, active games and stretching exercises.For children aged four to eight years old, the classes run by the Bodytree Studio. You must take along your own towel, yoga mats and present a "Green" status on the Al Hosn app.
Click here to book your spot
Yoga at Yas Plaza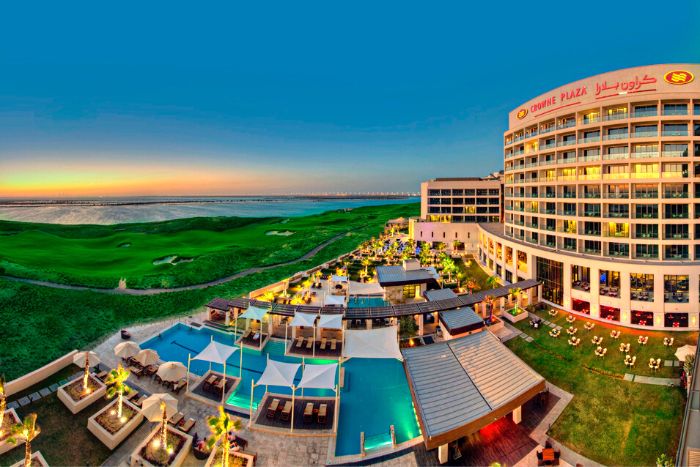 Head to Yas Plaza Hotels for a sunrise yoga class followed by a meditation and breathwork session at the Crowne Plaza Hotel on Tuesday, June 21. The package is inclusive of a healthy breakfast at Hub Kitchen with access to the Staybridge Suites pool and personalized giveaways. The Yoga class is conducted by Natalie Hildon, a holistic health practitioner with over 25 years of experience in the wellness industry so you know you are in safe hands.
Find out more here
Inner Seed Wellness on Saadiyat Island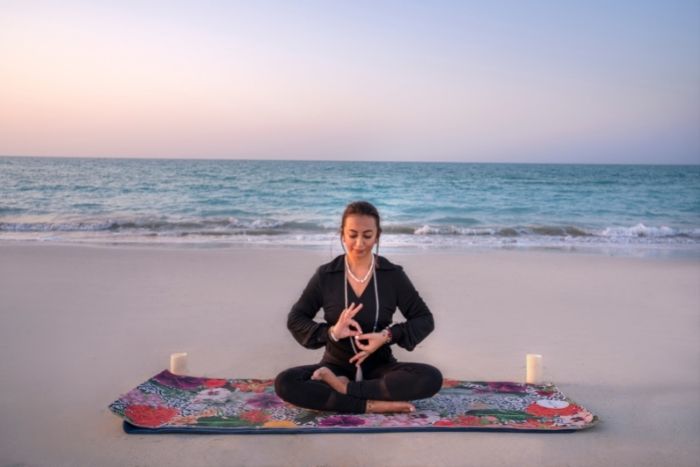 Ladies, it's time to grab your yoga mat and head to the Saadiyat Rotana Resort & Villas this International Day of Yoga for a special wellness day hosted by Inner Seed Wellness. Taking place on Tuesday 21 June from 6pm to 7.30pm, founder and director of Inner Seed Wellness will assist you in soothing your mind, body and soul through a variety of classes at this 90-minute. Free for all to attend, this women's only event will see you connect through a circle talk with like-minded women, feel through a yoga sequence for relaxation and calmness, open your heart through self-love exercises and relax through guided healing meditation.
To book your place at the free Inner Seed Wellness at the Saadiyat Rotana Resort & Villas, go online and register on Inner Seed Wellness.
For more brilliant events in Abu Dhabi and beyond, visit Yalla – Abu Dhabi Life
Image source provided