In our maiden voyage through the treacherously offbeat and dynamic waters of fashion and beauty, here are some trends you can count on spotting in 2023.
While food and beverage has always been a sought-after F&B section, Team Yalla's happy to announce its first steps into the fashion and beauty end of the rainbow. And what beer way to welcome the new year than by getting a little prophetic? 
Having percolated from the runways onto enthusiastic social media feeds, the year promises a healthy mix of accepting the organic and some avant-garde experimentation. While Y2K styles and nostalgia remain in the air, the forecast predicts highs of long and textured denim as well as lows of shaggy and slobby fashion taking centre stage. Expect heavy showers of body jewellery and skincare love, and for the love of all things fashionably trendy – tread those TikTok hacks lightly. 
But let the experts tell us! 
CRIME OF FASHION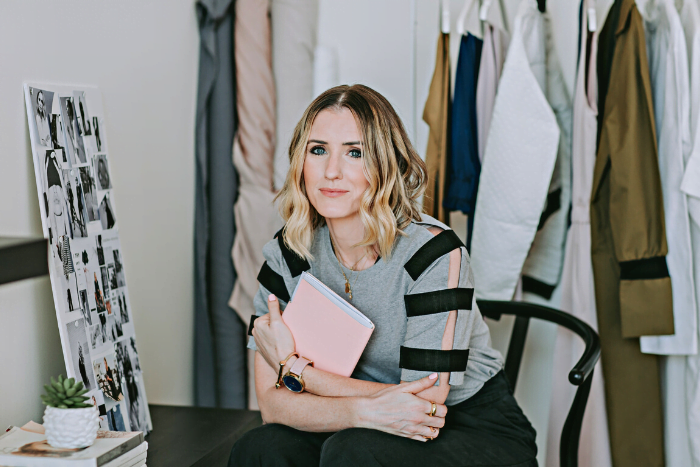 The influx of 90s-inspired baggy jeans, crop tops and low-waist jeans dominated all last year, says Deborah Henning, Founder & Creative Director of her namesake fashion label. Having built her brand on the principles of clean modernism, she is elated to announce its foray into the spotlight. 
"Low-slung denim with a clean white t-shirt with an oversized black blazer, that kind of style on a minimal front. We're just coming back from the pandemic, so people want something between comfort and functionality," she says. 
With sustainability doing the rounds, ethical fashion practices like upcycling and thrilling are bigger than ever. However, one of the more salient features of fashion lately has also been inclusivity, evident in amorphous baggy pants, big jackets, long denim and the like. 
For Deborah, the cyclic return of fashion is equal parts cringe and comfort. Spotting cargo pants with massive pockets and whites on high streets today is an instant throwback to her wardrobe of two decades ago. That being said, there is definitely a more upscale take to it, making luxury casual styles the main theme of 2023. 
Watch out for: Layering, Lingerie-esque going-out looks, Sheer and Lace 
JUST A THING OF BEAUTY!
Elevating the no-makeup look is seemingly the complete elimination of it. Nothing like a perfected skincare routine really, showcased at several notable events like Khaite's spring 2023 shows, and Fendi's focus on sculpting rather than caking. 
The mass love for 'Glass Skin' reinforces the aspiration for that porcelain effect, as pointed out by Nidhima Kohli, CEO and Co-Founder of Beautytribe. com. 
"A popular beauty trend in Asia, glass skin is supposed to give you a dewy, glowing complexion, making you look like you're made of glass. While this look may seem intimidating to achieve, it's actually quite simple. All you need is a good skincare routine and some highlighter!," she says. 
There is something almost relieving about the fact that natural healthy skin is reigning supreme this year. Most brands and MUAs are unswervingly focused on working with skin, choosing gentle formulas and building back the hydration and barriers. 
But there's always room for a bit of sparkle, what with body and face gems scattered across runways. Embellishments offer you the chance to transcend the line into being art, and a 3D look that will leave people drooling for more! 
Watch out for: Statement Red Lips, Experimental liner looks, Multi-use products 
ON A WING AND A HAIR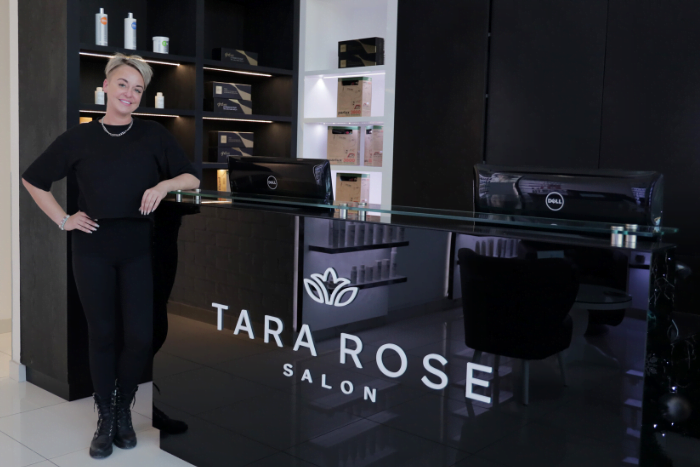 Having opened her fourth branch of namesake salons and soon to reveal her academy, Tara Rose is haird-ly fazed by trends. Her focus, and everyone's focus according to her should be on consultation instead. 
That aside, she definitely knows that in 2023, "…it's all about texture. Whether it is layers, fringes, internal layers, curtain bangs or shag haircuts. Hairdressing has been about colour for the longest time, but now lived-in textured hair and haircuts are coming back. Everything is very loose and has a lot of movement in it. It's more about making it natural and lived in as opposed to big blowouts and stuff." 
However, she maintains that consultation is the bulk of a hairdresser's job, equally important as the skill itself. She stresses on the significance of face shapes in picking hairstyles, adding the need to work with the natural texture of hair rather than making it too polished. Watch out for: Shag haircuts, Pixie bobs, Bangs, Warmer hair colours
Follow Yalla – Abu Dhabi Life  for all the latest news across the capital and beyond
Image source Unsplash, TishTash Tara Rose Salon