Al Forsan International Sports Resort has a treat in store for you at Sheikh Zayed Festival 2023!
PARTNER CONTENT: One of the most important festivals on the planet is about to return when the Sheikh Zayed Festival in Al Wathba sets up camp from 18 November 2022 till 19 March 2023.
And at the helm is Al Forsan International Sports Resort with a ton of family-fun activities waiting just for you.
CLIMBING THE WALLS
Kill two birds with one stone on the Climbing & Obstacle course. Not only will this thrilling activity sharpen your senses while having fun, all the excitement will help children overcome their fear of heights safely and improve their mobility.  It sounds like a win win to us!
YEE HAW!
Have you always wanted to ride a bull?  Sounds rather risky, right?  Well, not this one. Hop on the back of this mechanical Rodeo Bull and relive the frontier days of the good ol' United States as you resist the bucks of the ferocious bull. But fret not; there's an inflatable bed to catch your fall.
HAPPY FEET
Here is your chance to throw some shapes on this brilliant Dance Pad. Light up the night as you stomp on the mat creating wonderful tunes as you do. It's a brilliant way to get some exercise while having fun as you dance the night away.
VROOM VROOM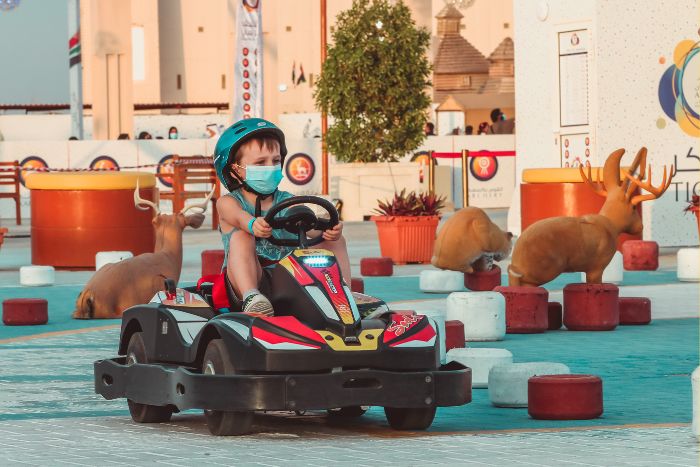 Slip on your driving gloves, put on your helmet and get behind the wheel as Al Forsan Sports Resort takes its Go-karting expertise to Sheikh Zayed Festival. Not only will little ones aged three to six years old be whizzing around the track, but the E-Kart they will be driving is also eco-friendly!
GIDDY UP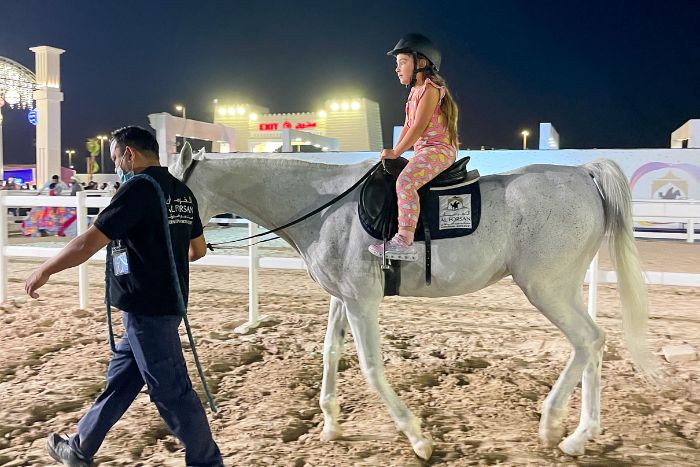 Trot, gallop, race… whatever your level (or preferred speed), the little ones can enjoy an unforgettable time of Pony Riding while being assisted by grooms.
SHOOT YOUR SHOT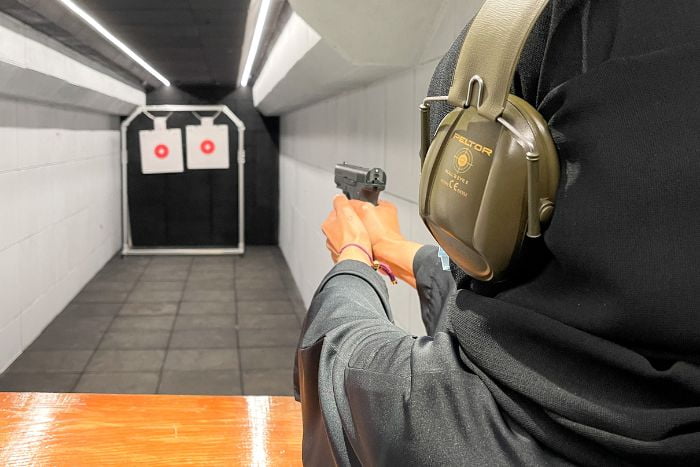 Reach for your holster and take aim for a host of shooting activities. Shoot your shot in the Live Pistol range that has been set up in a portable container with 8 -10m range and two lanes.  Or why not try your luck in the Shooting Simulator, where teens and adults alike can practice their skills?
Not quite a gun, but nevertheless a whole heap of fun, Shooting Darts will test your aim and steady hand no end as you throw painted missiles towards the bullseye.
ON POINT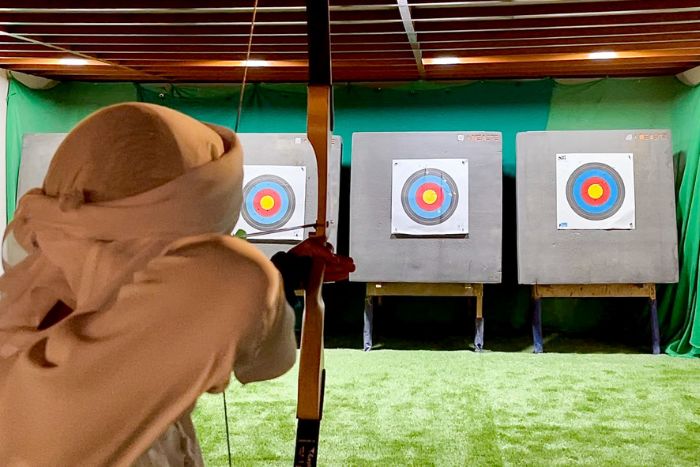 The shooting continues but this time you will be taking aim with a bow and arrow at the shooting range in the form of archery. Perfect for a group or as a family activity, take your place and let fly at the target.
FUN FOR ALL
There is no festival without games so what better than enjoying the Kiddy Ride Game, where the little ones get to enjoy a whole host of fun motion rides. Then there is the Ball Slide where kids get to go whizzing down a slide into a pool of colourful balls before heading to the Bouncy Castle and jumping to their heart's delight. If you fancy a splash, the Paddle Boat Roller is perfect for you. Get to paddle around a swimming pool with a paddleboat especially designed for the little ones.
For more information, visit alforsan.com
Follow Yalla – Abu Dhabi Life for all the latest news across the capital and beyond
Image source Al Forsan International Sports Resort