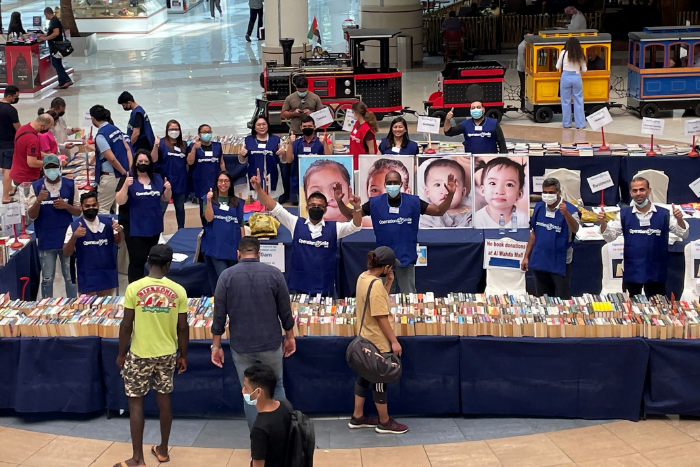 Books will be available in several languages.
This is for you bibliophiles out there. There's a massive book sale coming to Abu Dhabi this October
Operation Smile UAE's Big Book Sale is set to roll out at Wahda Mall, in the Main Atrium, on 27 October.
The three-day event will see over 10,000 pre-loved books made available from children's, young readers, teenage fiction, adult fiction to non-fiction in Arabic, French and Spanish.
The book sale is open from 10am to 11pm each day that the sale runs and when you make your purchase, the proceeds will go to a worthy cause, and help the charity provide free and safe surgery to children and young adults with cleft conditions.
Image source Operation Smile