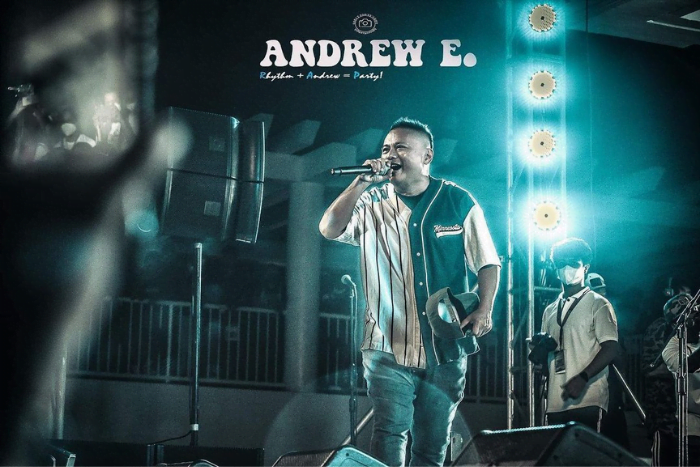 It's Middle East's turn to celebrate "Bagong Pilipinas, bagong mukha".
Assemble your Kabayan crew!
Andrew E, a Bagong Pilipinas Rap Icon, is all set to take the upcoming Pinoy Rap Festival by storm alongside Dongalo Wreckords Artists! Recently crowned the number one performer, he piqued people's interest by drawing attention to the most recent winners of the Philippine elections.
For over 25 years, his appeal and popularity have made him an undeniably loud entry in the Filipino Concert record books. And now, you can grab tickets and groove to his sick bars too!
It was reported that it has been cancelled. But stay tune for more updates!
Date
10 December 2022
Location
Hall 7 & 8, ADNEC Abu Dhabi
Tickets
Tickets start from AED 75 and can be purchased at the Platinum list.
Image source Andrew E Instagram