Excitement reigned supreme across Abu Dhabi recently when Tom Aikens, returned to the capital.
The Abu Dhabi EDITION's three Michelin star chef partner was recently in town to cast an eye over the stylish hotel's portfolio of restaurants.
Now, there is a treat of innovative, new season dishes waiting to be savoured at Alba Terrace with its fabulous decadent Social Lunch, Oak Room with its quintessentially British vibe, and the recently reopened healthy lifestyle restaurant, Market at EDITION.
Such culinary success may be Tom's today thanks to his parents who spearheaded him into the realms of cooking. "Dad was in the [grape] business and imported it from France," says Tom. "Mum was a brilliant home cook and would grow all the needed ingredients in our garden."
After studying at a UK culinary school, Tom went on to work under some of the biggest names in the hospitality industry – Michelin-starred Cavalier's in Battersea, London; The Capital Hotel, working under Philip Britten; with Pierre Koffmann at La Tante Claire at a time when the restaurant won its third Michelin star. He also worked at two-starred Pied à Terre with Richard Neat, and in France gained more three-star experience, working at Joël Robuchon in Paris and Gérard Boyer's Les Crayères in Reims.
Clearly a great chef on all counts, Team Yalla wondered what actually makes a good chef, great. "Somebody who listens, pays attention," Tom offers. "Cooking's the easy part because it's visual, but the chefs that have common sense, initiative and take an extra step, shows they have enthusiasm.
The chefs who have those qualities are the ones that go places, as long as they have the willingness to persevere." And what does Tom cook once he has hung up his apron? "If it's the weekend at home, just a roast chicken or very simple English-inspired dishes. If I'm eating out, I go for Asian food, but if I dine high-end, gastronomic then it has to be French."
For reservations, call 02 208 0000 or email  [email protected]
A trio of delights
MARKET AT EDITION RE-OPENS
Finally, the much-awaited health-inspired, light and interactive style restaurant has opened its doors once again.  The perfect spot from which to take a leisurely breakfast or lunch tucking into all-time favourites such as Avocado & Eggs and Market French Toast and new dishes including Breakfast Pizza with Goats Cheese, Balsamic Red Onion, Rocket and Sun Dried Tomato and Croque Madame. Chef Tom and Stefan have been busy in the kitchen, of course, with new additions, but old favourites remain which will be available when dinner servings are reintroduced.
Market at Edition, daily 6.30am-1pm
ALBA TERRACE NEW SEASON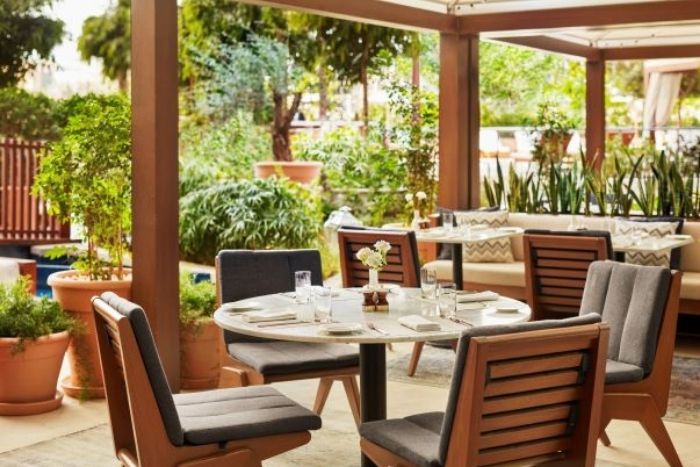 The mercury has dipped and al fresco dining has your name written all over it. So, head to Alba Terrace for that sought-after coastal Mediterranean-style vibe.  Sit poolside under the never-ending blue sky yet shaded by a lush canopy of foliage and savour on such delights as the Spagetti Vongole, Saffron Poached Monkfish and Slow Cooked Beef Cheek. There is no need to wait till weekends now that the all-new, fabulous daily Social Lunch is being served. But the weekend also beckons with the grape-based The Weekend Spritz with Amalfi inspired mixed drinks and live Burrata and Cold Cut Charcuterie preparation, among other delights, promise to satisfy.
Social Lunch, weekdays 12pm-4pm. The Weekend Mix, Fridays, Saturdays 12.30pm-5pm
OAK ROOM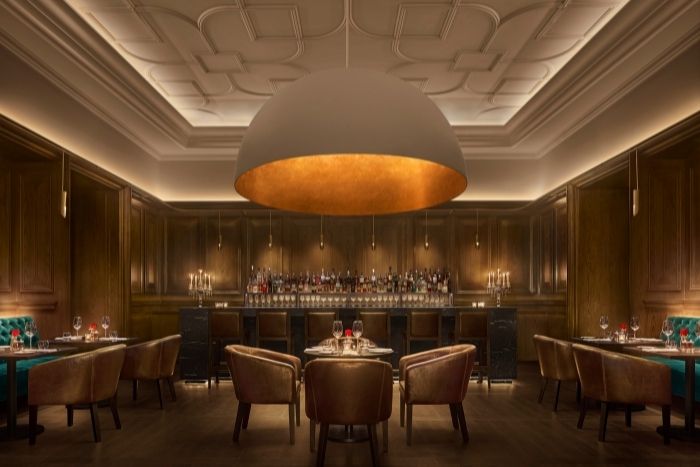 For that quintessential British experience, dine under the gaze of British rock 'n' roll idols and tuck into the perfect steak at this award-winning restaurant.  Brunch or dinner, the menu is considered and generous, putting a welcomed, modern twist on traditional favourites. Of course, nothing is complete without those crafted licensed mixes. All we can say is hats off to the Brits for this ingenious offering. Dining times vary.
For reservations, call 02 208 0000 or email [email protected]
Images source provided