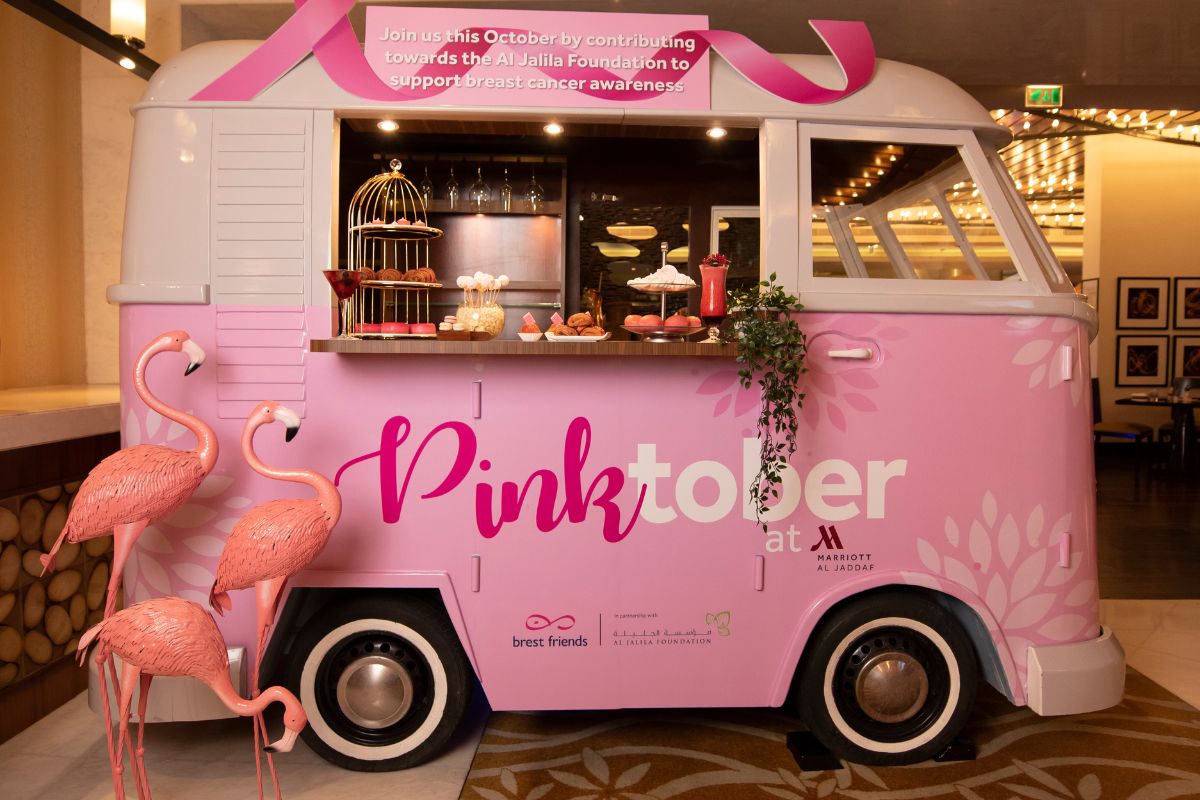 And some of them are free too!
As the world stands on the cusp of Breast Cancer Awareness Month, or Pinktober as it's better known – here are some amazing ways to spread awareness and honour the month in the UAE capital.
From brunches where you can learn to wellness sessions, there are numerous events and ways to celebrate the month. Take a look!
The Ritz-Carlton Abu Dhabi, Grand Canal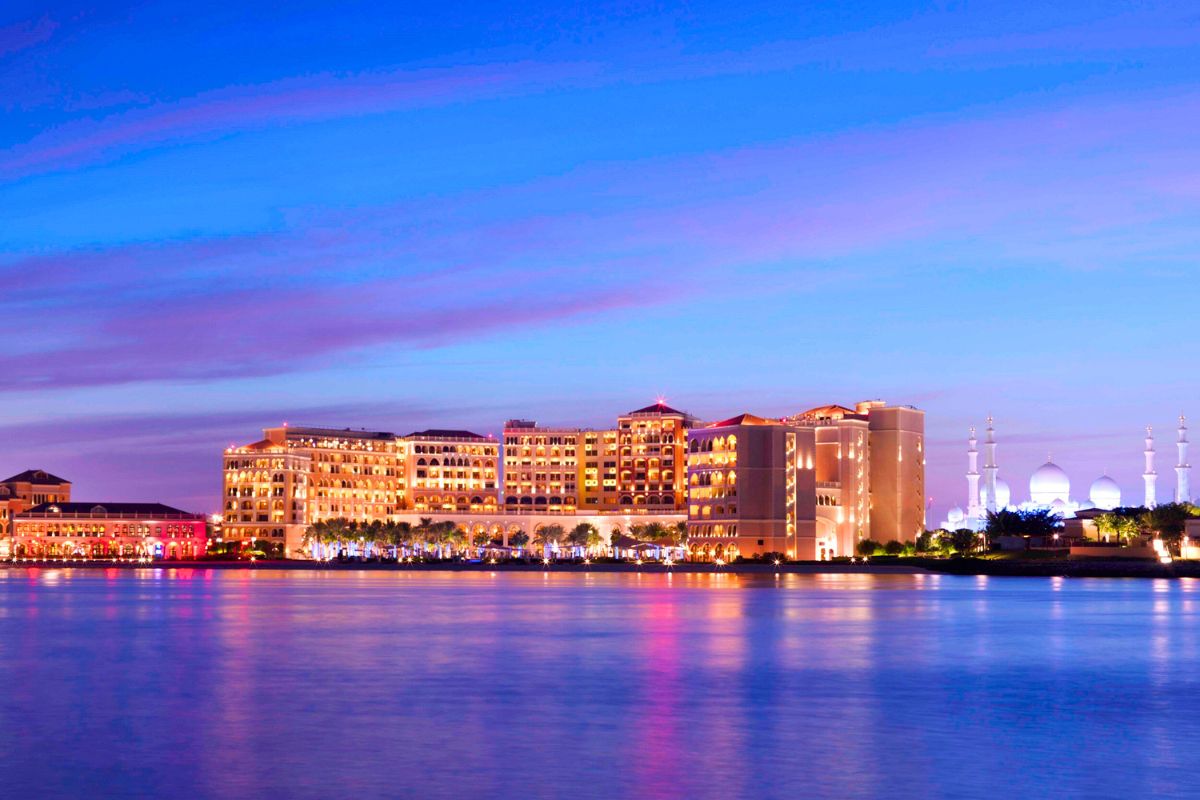 Brunch for a good cause this month with the Pinktober Chef's Brunch!
Running every Saturday from 1pm to 4pm at Giornotte Restaurant, enjoy a myriad of dishes and a lot of themed entertainment as you raise funds for a great cause. In addition to great food, the brunch will also feature a PinkBar, Wheel of Fortune, Live Entertainment, Pink Décor, Lillet Drinks Trolley and more.
An AED 25 donation to the Al Jalila Foundation for Breast Cancer Awareness Month is built into your price, so dine in luxury the right way, the pink way.
Prices AED 375 per person for soft package, AED 475 per person for house beverage package, AED 675 per person for bubbles package. For more information, call 02 818 8888
Saadiyat Rotana Resort & Villas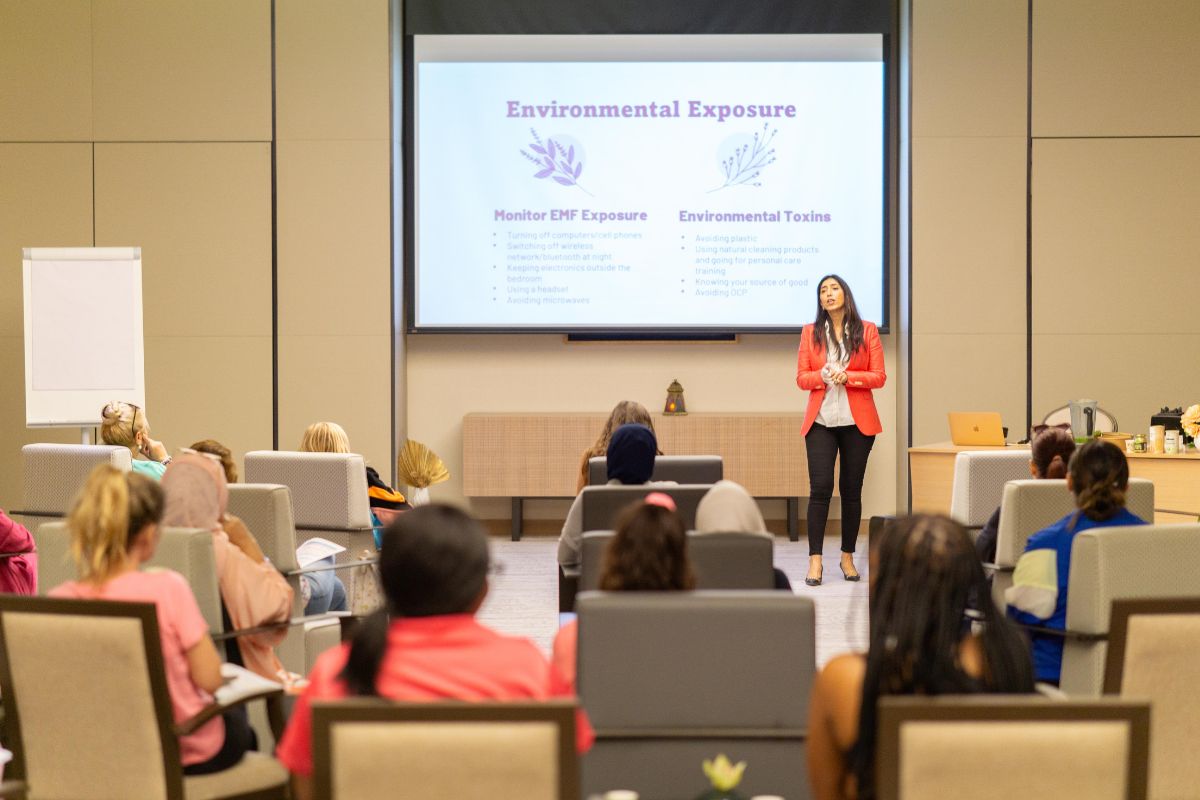 Embrace an evening of self-care set against a picturesque backdrop at Saadiyat Rotana Resort & Villas.
Sign up for Empower Your Wellness: Pink October, an initiative designed to inspire self-care and sustainable lifestyle changes for the better.
On 22 October, join Sheetal Ramchandani, a certified health coach and Hormone Health Specialist, as she guides guests through Therapeutic Breast Cancer Awareness. Further, learn from a wellness session with Laura, the owner of Inner Seed Wellness and a cancer survivor, this session emphasises the importance of tuning into our emotions.
And it's all for free!
For more information, call 02 697 0000 or visit otanatimes.com/saadiyatrotanaresortandvillas/offers/21438
Fairmont Bab Al Bahr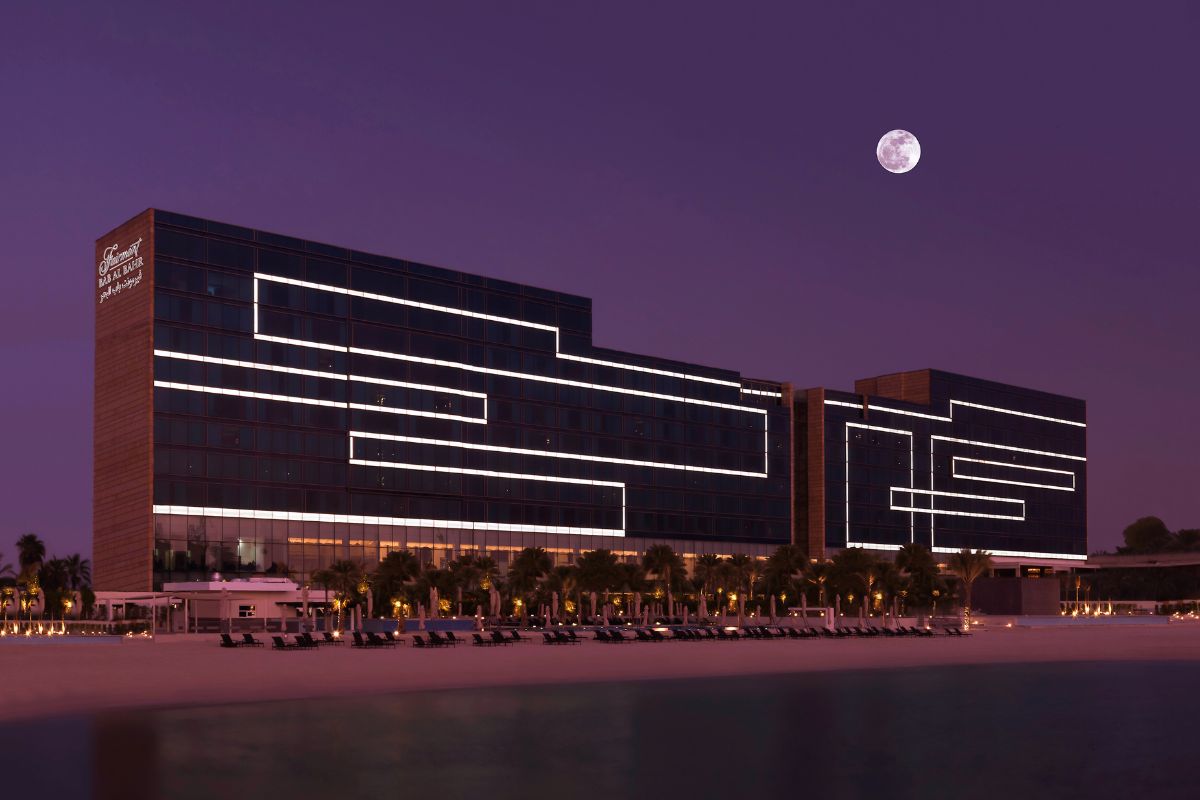 Fairmont Bab Al Bahr is gearing up to raise awareness and promote wellness the right way this Pinktober. While pink lighting and pink-themed room amenities are definitely a given, there's plenty more in store for guests this month.
One of the key highlights is definitely the Saturday Pink Brunch, a culinary experience with an educational component.
As you savour delectable, pink-themed food and beverages, a prominent Burjeel Marina Health Promotion Center doctor will conduct an awareness session, providing valuable insights and information about breast health.
Additionally, in collaboration with VOLT Fitness, Fairmont Bab Al Bahr will host free yoga sessions every Thursday at the beach throughout October. Led by a trio of seasoned instructors, these evening sessions are going to be free!
For more information, call 02 654 3333
Radisson Blu Hotel & Resort Abu Dhabi Corniche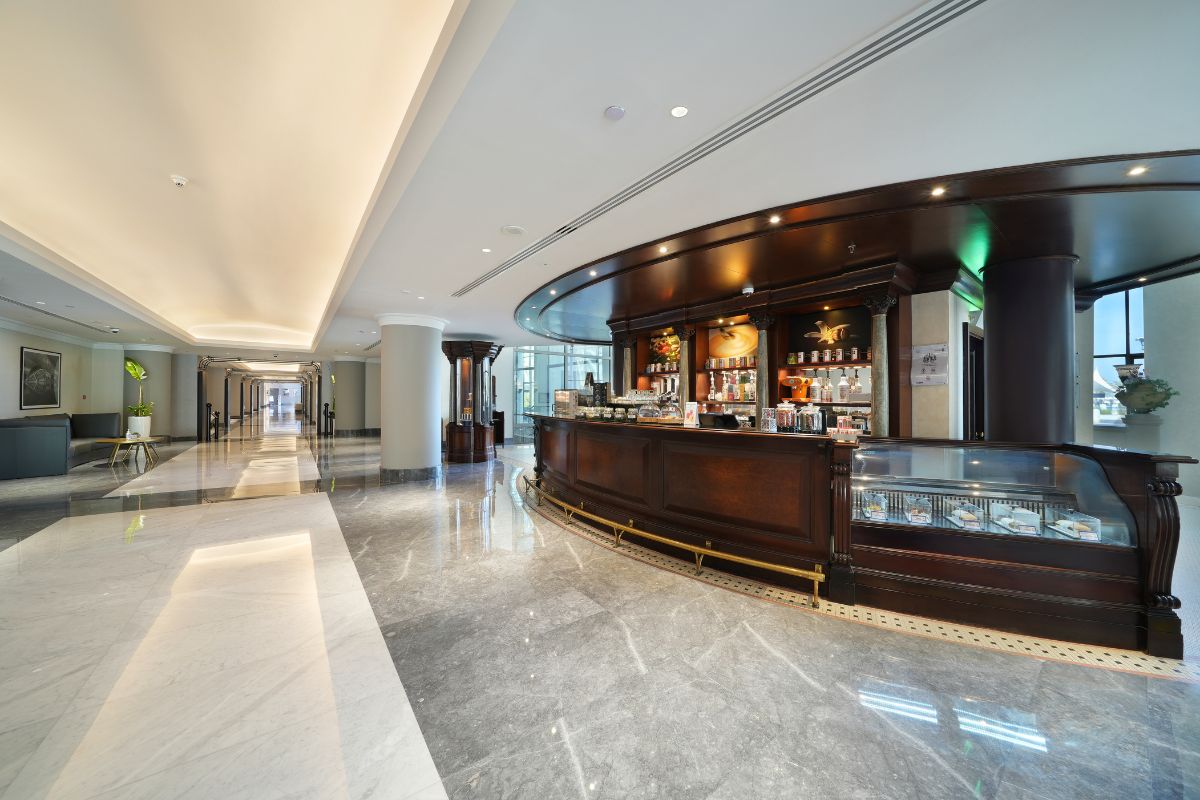 Celebrate PinkTober at Vienna Plaza in Radisson Blu Abu Dhabi Corniche with a huge slice of cake!
The 1kg pink-themed cake is a perfect sweet treat for the ladies and gets better when paired with a refreshing pink-themed mocktail. Embrace indulgence head-on with a platter of delightful pink desserts in the exclusive Pink Combo. Valid throughout the month of October, celebrate the sweet spirit of awareness!
Prices AED 99 for the 1kg pink cake, AED 49 for the Pink Combo. For bookings, call 02 692 4999
Le Méridien Abu Dhabi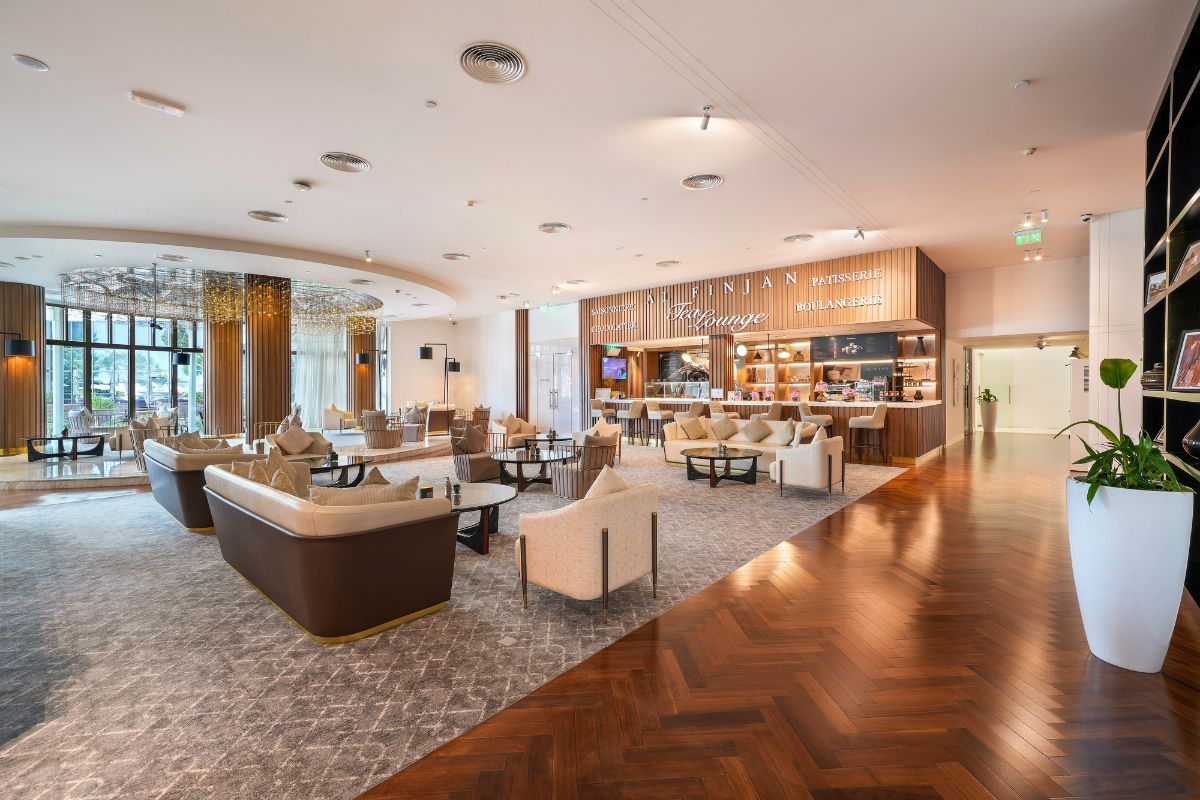 Elevate your Pink October experience with a sparkling highlight in the heart of Abu Dhabi.
Indulge in a special Sparkling High Tea at Al Finjan featuring two glasses of sparkling grape along with a delightful spread of Assorted Sandwiches, Assorted Petit Fours, Homemade Scones, and Clotted Cream with Jam.
With this tea, the restaurant encourages everyone to raise a glass in support of breast cancer awareness.
But that's not all! Enjoy pink-themed treats ranging from cookies to a dedicated Pink Buffet Display at Latest Recipe. Even the Cake of the Month is pink in honour of Pinktober!
Prices AED 119 for the Sparkling High Tea, AED 150 per kg for Cake of the Month. For more information, call 056 688 5361
Marriott Downtown Abu Dhabi
Head to the Central Grounds and indulge in a traditional Afternoon Tea with an array of pink mini cupcakes, sandwiches, scones, fresh pastries and savouries. Complement the decadent selection with a choice of unlimited herbal teas or coffees.
Available every day between 1pm and 5pm, make your reservations at least 24 hours in advance.
Price AED 120 for two adults, AED 60 for children between six and 12 years of age. For more information, call 02 304 7777
Bodytree Studio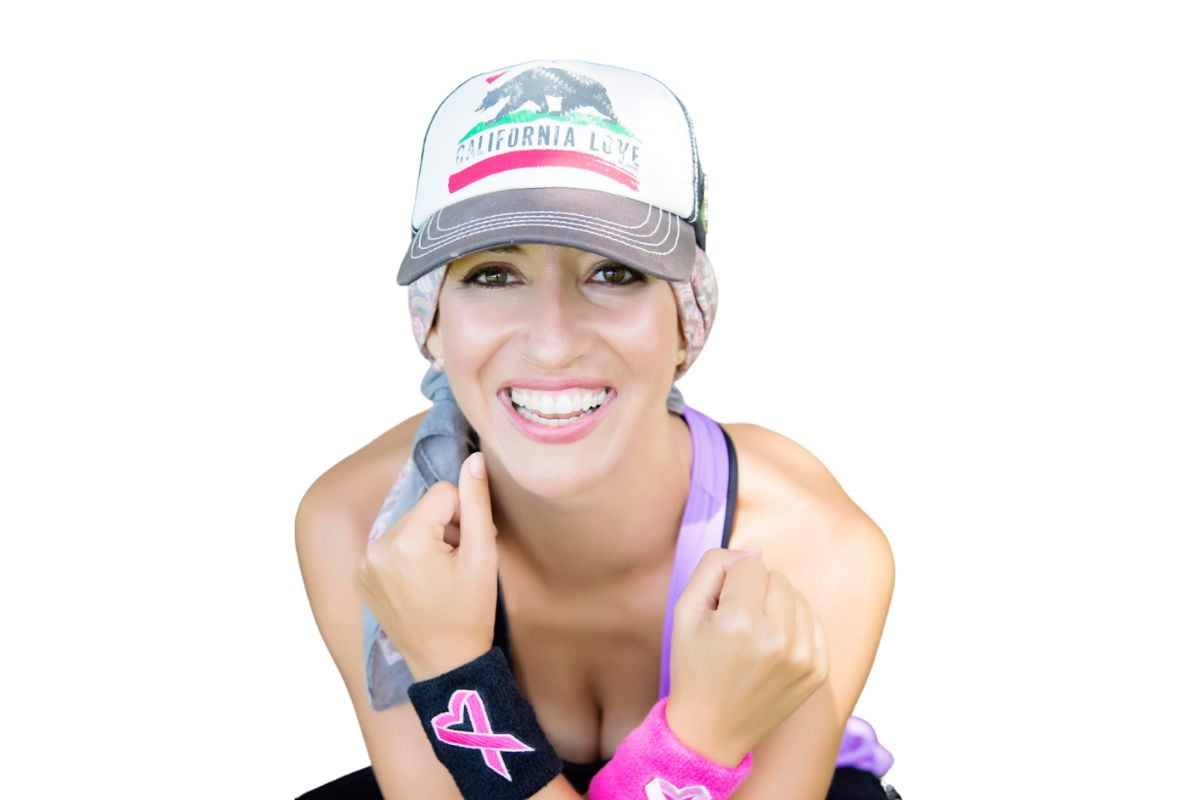 Bodytree Studio, a pioneering fitness and wellness haven, are playing their charitable part with a breast cancer awareness campaign that blends fitness, community support, and a whole lot of pink power.
Bodytree Studio's 'Pink Classes' will be donating attendance and instructor fees from a growing selection of their scheduled group classes to the Cancer Patient Care Society – Rahma. These classes include the sweat-busting Yoga Shred, the empowering BTB (Bodytree's signature female functional fitness classes), soothing Yin Yoga, and more. With every stretch, squat, and breath, they aim to create a positive impact on the lives of those facing breast cancer, fostering strength and resilience.
One of the brightest stars in their campaign is Ceci, a remarkable Bodytree Studio instructor and a courageous breast cancer survivor herself. Ceci will be hosting a weekly free women's circle every Thursday at 10.30am, creating a safe and nurturing space for ladies to share their cancer journeys, seek guidance, ask questions, and find solace in the support of others.
For more information visit bodytreestudio.com
Pinktober at the St. Regis Abu Dhabi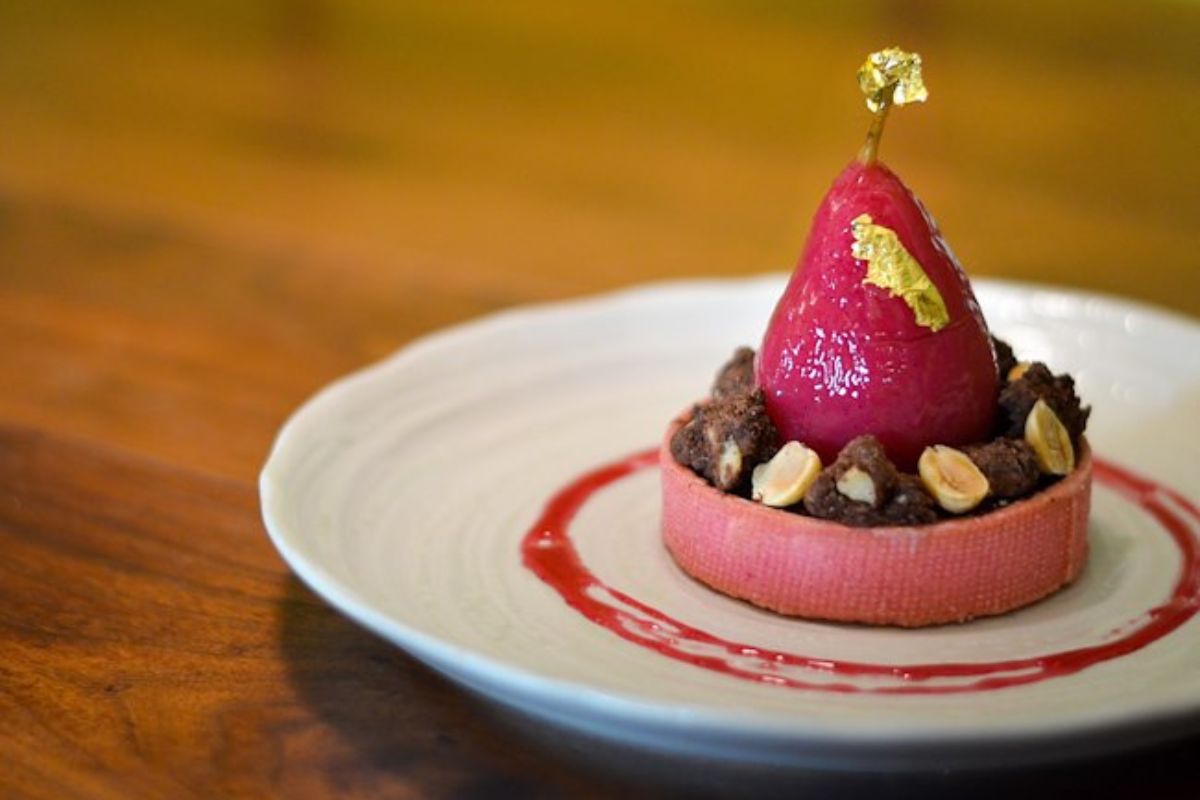 Indulge in the exquisite 'Pink Pear' at Villa Toscana.
Crafted by Chef Vittorio Nania, this tantalizing creation is made with Chocolate hazelnut filled with toasted hazelnut, Guanaja ganache and a perfectly poached pear.
What makes this delightful dessert even sweeter is that all proceeds from this delectable dessert will be donated to the Al Jalila Foundation, dedicated to supporting breast cancer awareness initiatives.
For reservations, please email [email protected] or visit villatoscana-abudhabi.com
La Vie en Rose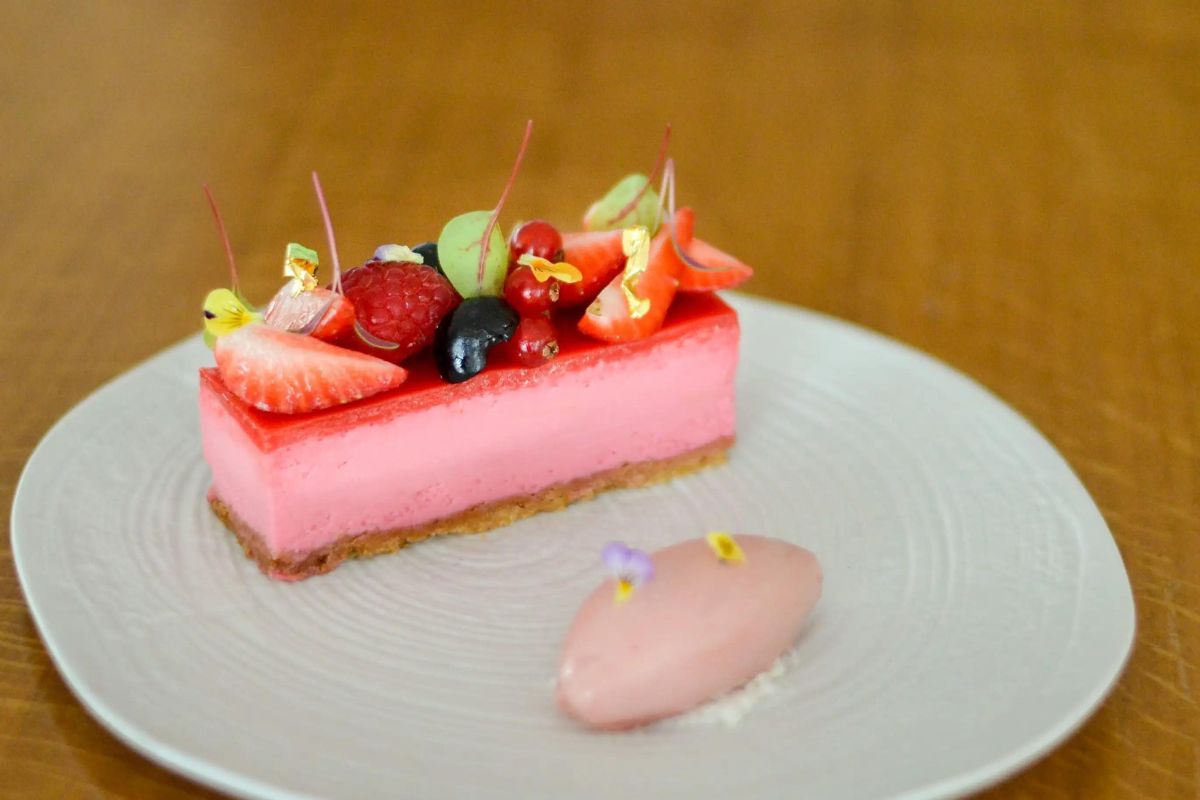 Catch at St. Regis is proudly inviting you to join us in raising awareness for breast cancer initiatives.
Meticulously curated with love and passion, 'La Vie En Rose' cheesecake is not just a true delight for your taste buds, it is also a contribution to a noble cause as all proceeds from this creation will be donated to the Al Jalila Foundation that supports the battle against breast cancer.
For reservations, please email [email protected] or visit catchatthestregis.com
Pinktober at the Spa at St. Regis Abu Dhabi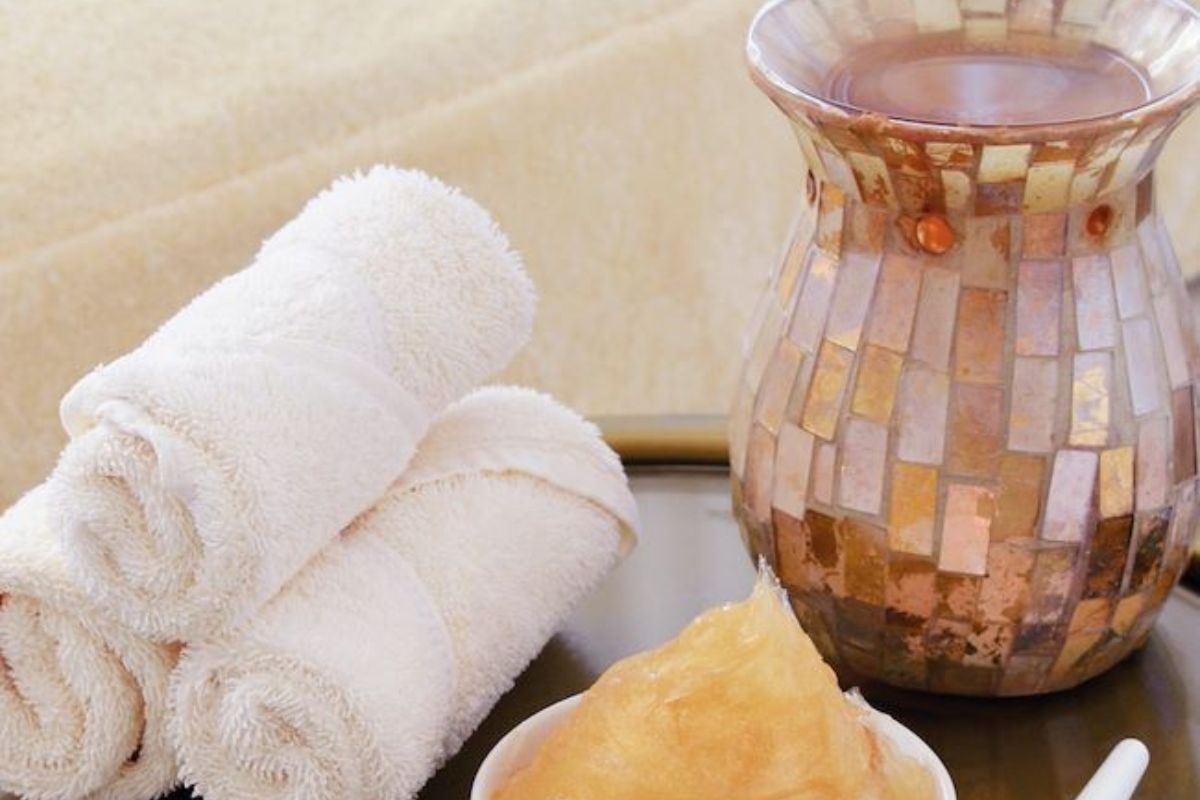 Seeking a serene sanctuary while gracefully supporting a noble cause?
Step into the opulent haven of The Spa at The St. Regis Abu Dhabi. For a mere AED 100 dirhams, immerse yourself in an exquisite add-on treatment with a 15-minute foot scrub or a deep head and shoulders massage.
The best part is that each dirham you spend on this additional 15-minute indulgence contributes to providing invaluable support to those battling breast cancer.
For reservations and more information, email [email protected] or visit remedespaabudhabi.com
Deerfields Mall
Time to Pink IT!
Deerfields Mall is bringing women a day of joy, celebration, learning and selfcare from 13-15 October. While your kids play away in a dedicated area, women can get themselves examined at Burjeel Hospital's mobile unit. Free mammograms aside, there are several interesting games and even an awareness stand designed to educate women, provide information from Burjeel's specialised doctors and more.
For some retail therapy fun, women are also encouraged to shop at the market, proceeds from which will go towards Al Jalila Foundation. Don't miss out!
For more information, visit deerfieldsmall.com
Hudayriyat Island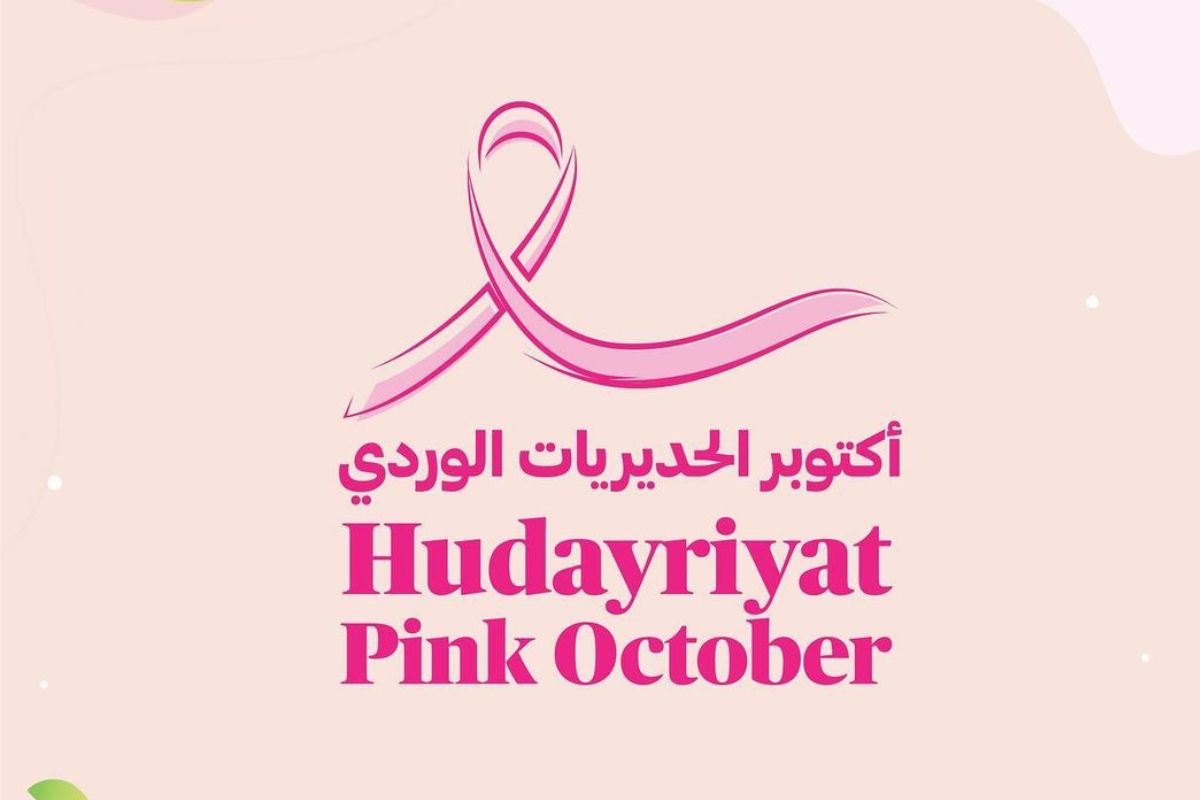 It's all things fitness and fun this Pinktober! Hudayriyat Island's month-long program will kick off with sunset yoga, taking place on the overwater cycling bridge with the island's famous sunset as the backdrop. The session will be followed by a social hour, where women can bond through their shared experiences over mocktails, smoothies, and healthy bites.
The fun is just beginning, following with Hudayriyat Sport's Dragon Boat series, two women's races – 200 m and 500 m in the second week. The third week will give space to the world's fastest-growing sport – padel – and most popular sport – football – with a double women's tournament at 321 Sports. Those who don't play padel or football but are nimble on a skateboard can join the Skate for Pinktober event at Skate Park at Circuit X on the same day. And there's a lot more!
For more information, visit hudayriyatisland.ae
Umm Al Emarat Park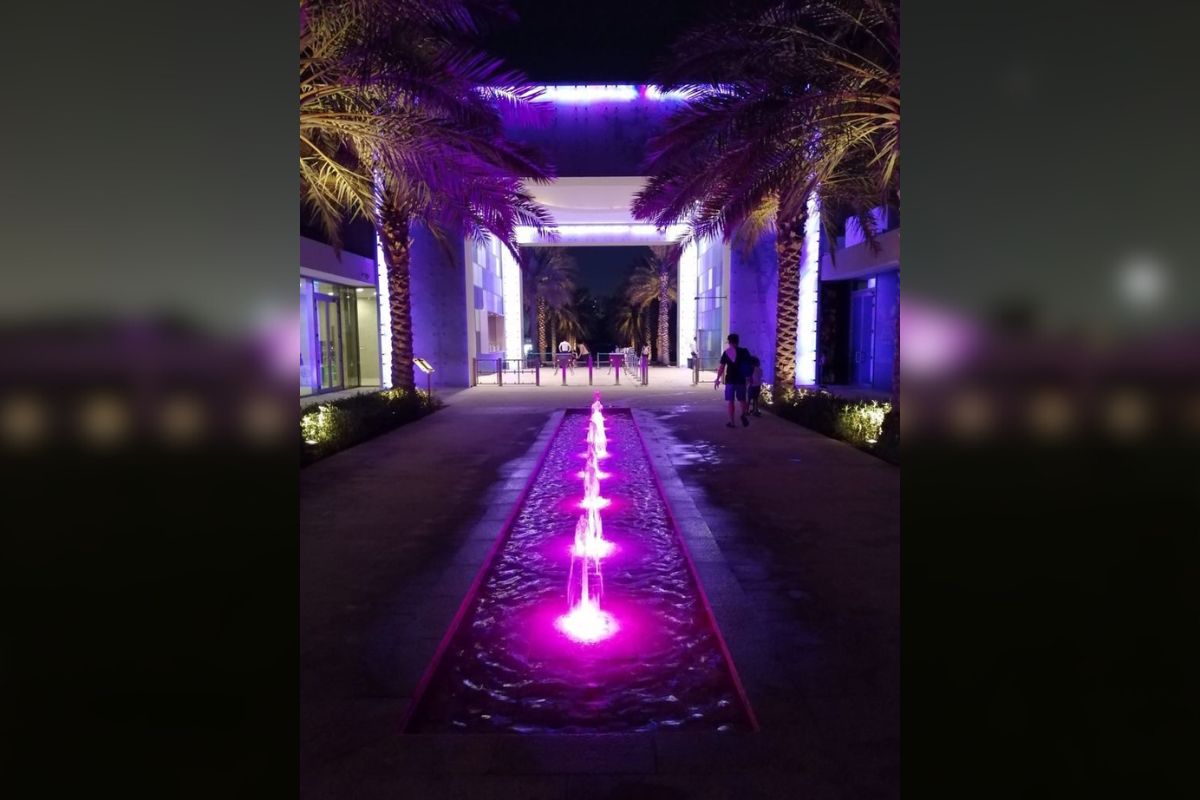 Lighting up in pink all month, Umm Al Emarat Park has multiple events up its sleeve to raise awareness and contribute to the cause.
Starting from 9 October, the park in partnership with multi-discipline fitness center Peak Fitness, invites guests to partake in a diverse selection of outdoor activities at the Amphitheatre such as MMA, yoga and combat classes from 5pm to 6pm. There will also be indoor Ladies' Sweat classes as well as a fun dance-inspired fitness experience. Furthermore, you can participate in the blood donation drive in collaboration with SEHA on 19 October from 4pm to 9pm.
Of course, mark your calendars for the 'Pink October Walkathon' on 20 and 21 October, starting at 5pm. On both days, SEHA will also host a Breast Cancer Awareness booth which will offer free mammogram checkups from 4pm to 10pm. There are several more yoga, dance fitness and survivor interactions to look forward to for a wholesome month ahead!
For more information, visit ummalemaratpark.ae/
Shangri-La Qaryat Al Beri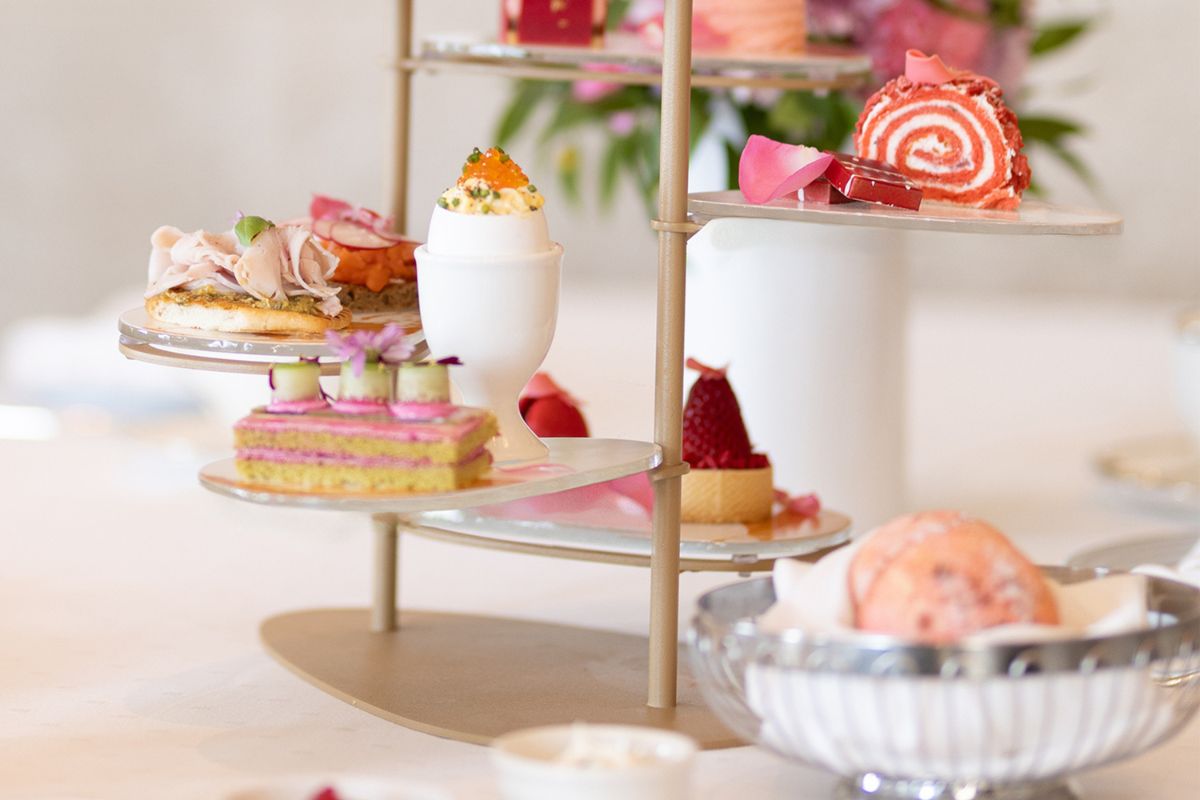 Elevate your afternoons with the launch of the artfully crafted 'Many Shades of Pink, One Purpose' afternoon tea. Savour pink moments where every cup tells a story, and every bite is a taste of luxury at the Lobby Lounge of the hotel throughout the month.
The tea offers pink[1]themed pastries including 'Pinkish Victoria Roulade', 'Rhubarb and Strawberry Tart', along with traditional sandwiches, scones, and savoury bites. Guests can sip from an exquisite collection of Shangri-La's teas and coffees, and even choose a glass of bubbly for an extra touch of sophistication. Available daily from 2pm to 6pm, enjoy the delights while they last!
Prices AED 150 per person (limitless tea and coffee, and a 0.0% mixed drink),AED 235 per person (limitless tea and coffee, and three house beverages). For reservations, call 02 509 8555
Rosewood Abu Dhabi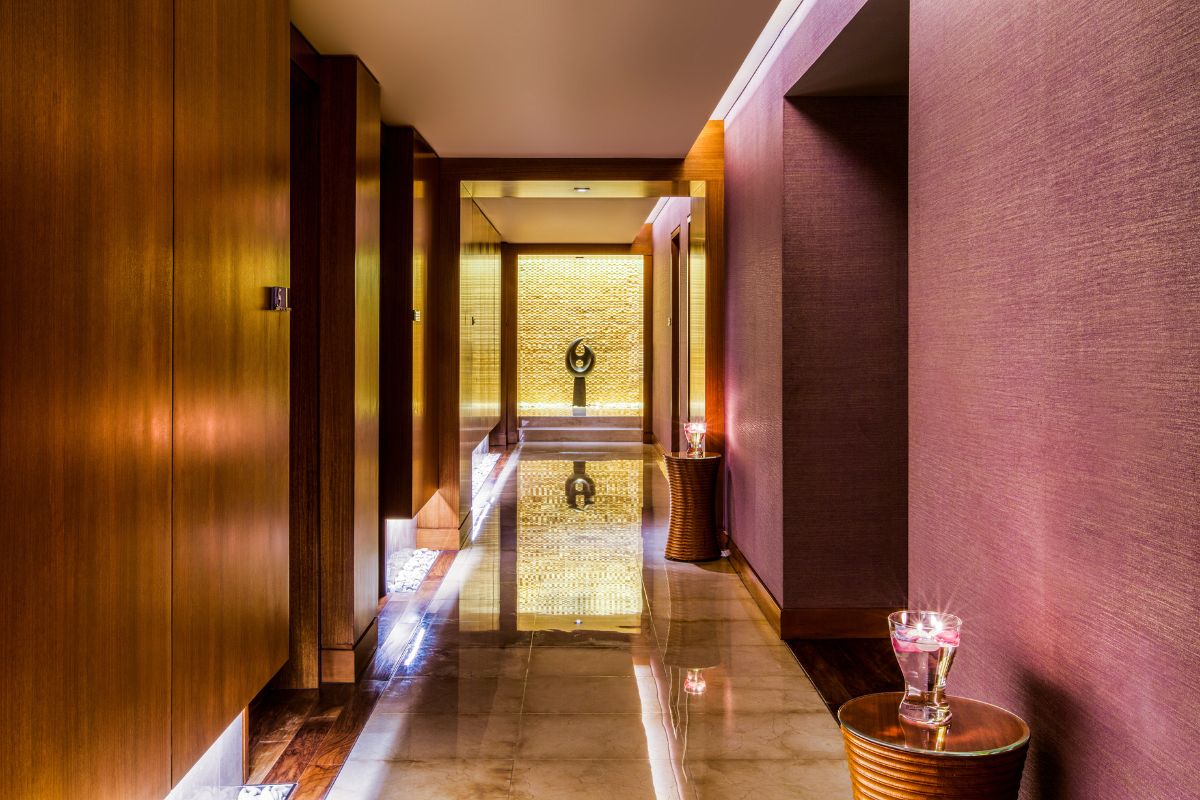 This month, step into a pink Majlis Lobby Lounge in support of Breast Cancer Awareness. It's the perfect setting to delight in a specially curated Pink Afternoon Tea experience. Dive into an array of meticulously presented pink hued delicacies, from sweets pastries to savoury finger sandwiches and refreshing teas against the backdrop of breathtaking Abu Dhabi views.
Further providing a sanctuary for women to unwind, Sense, A Rosewood Spa Abu Dhabi is offering ladies a 50% discount on all journeys. For survivors, they offer the chance to relax and heal with a variety of complementary massages on weekdays, including nurturing, signature treatments rooted in local healing traditions.
For reservations, call 02 813 5550
More Cravings by Mariott Bonvoy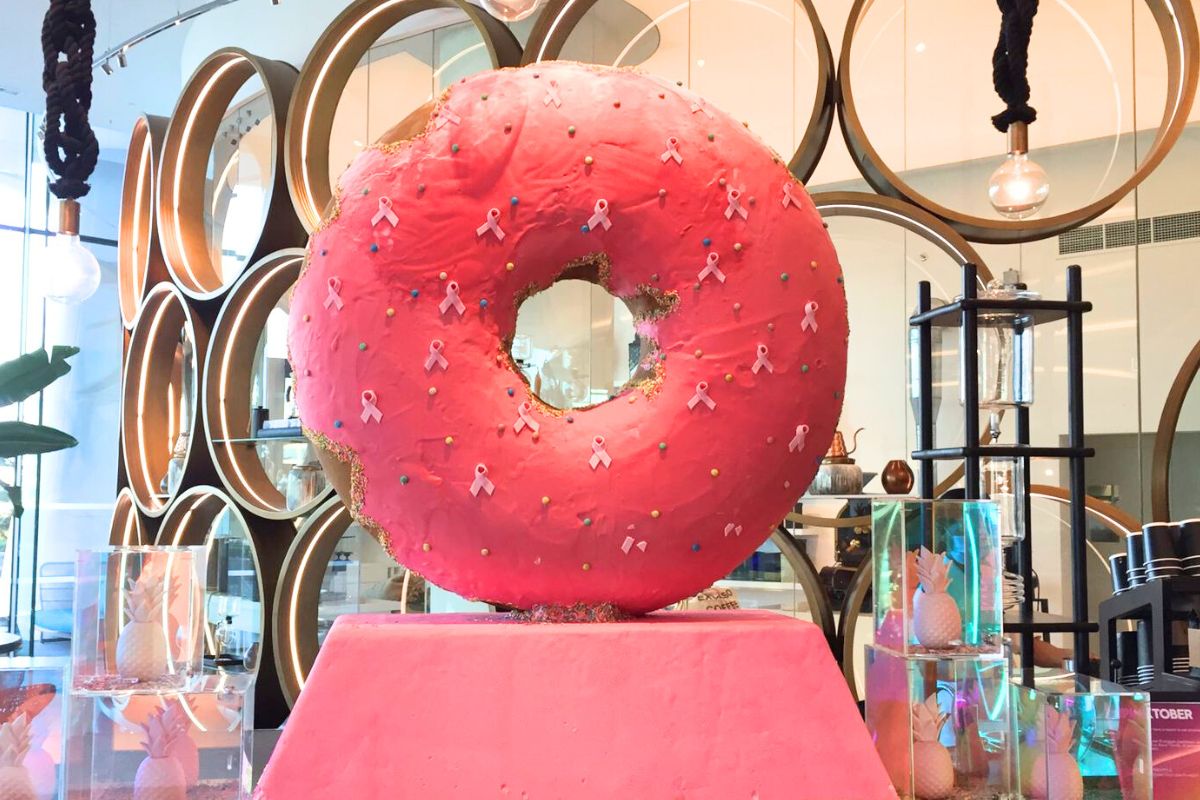 Dine for a good cause!
More Cravings by Marriott Bonvoy has partnered with Brest Friends, a prominent breast cancer advocacy organisation which works to advance breast cancer awareness, treatment, and research. Throughout October, over 100 outlets on the app will join forces to raise essential funds for the Al Jalila Foundation.
Throughout the #PINKtober campaign, participating venues will come to life with a diverse range of activities, including pink-themed brunches, ladies' nights, delightful afternoon teas, engaging raffles, and invigorating wellness events. Among these exciting offerings are 'Pinktober in The Market,' 'Bar-B Spa Pinktober,' 'Pink Carnival Brunch,' and numerous others. In a gesture of solidarity, each participating venue will allocate a portion of their proceeds from the #PINKtober campaign to support the efforts made by the Al Jalila Foundation.
Follow Yalla – Abu Dhabi Life for all the latest news across the capital and beyond
Image source provided, Villa Toscana Abu Dhabi, More Cravings, The St. Regis Spa Abu Dhabi, Hudayriyat Marvista Instagram, Umm Al Emarat Park, Shangri-la Qaryat Al Beri, Rosewood Abu Dhabi, More Cravings