The hotel and grounds have been modelled on a Turkish palace.
PARTNER CONTENT: When one thinks of holidaying at a destination that is abundant in nature and far from the 'madding crowd' as possible, it more often than not involves a journey by aeroplane to a faraway location.
But for those of us who reside in Abu Dhabi city, it's an entirely different story.
All one needs to do to experience such is drive a mere 15 minutes to arrive at a destination that is as far away from city life that you can possibly imagine.
Saadiyat Island, where glimpses of gazelles and turtles living harmoniously in their natural habitat is commonplace and where sea and sand as far as the eye can see greet each other.
It's a destination where the perfect staycation awaits at Rixos Premium Saadiyat Island, a luxury resort offering just so much in terms of the facilities, amenities, food and beverage, luxury, privacy, scale and architecture.
And oh, the architecture!
The hotel and grounds have been modelled on a Turkish palace, breathtaking in both design and scale, with oriental court gardens and extensive water features.
But this is not a pastiche lacking subtlety or elegance, far from it – it exudes luxury, splendour and coupled with the Mediterranean vibes, Rixos Premium Saadiyat Island, the emirate's first and only five-star All-Inclusive All-Exclusive resort, has created something very special here in Abu Dhabi just minutes from the city yet so far away.
In keeping with the exterior, the interior is also majestic with vast, ornate glass chandeliers running through the high-ceilinged lobby areas, which are sumptuously decorated with royal blue and gold accents. The blend of traditional and contemporary design effortlessly retains the escapism of a palace feel while offering all the benefits of contemporary living.
On the one hand, you're transported back to Ottoman splendour yet simultaneously surrounded by modern luxury. Team Yalla have booked in for the All-Inclusive All-Exclusive Rixos Experience, which is designed for guests to discover a new sense of freedom and discover a world of possibilities through an endless stream of award-winning world cuisines, luxurious stays in stylish scenic accommodations, energetic entertainment, fun-packed activities, and an exemplary display of Turkish hospitality.
This also means that your wallet can stay firmly locked away in the safe while you indulge in a myriad of superb offerings (yes, that even includes our minibar) that we guarantee are in fitting with the luxurious style of the resort.
Team Yalla's room is beautifully appointed – an airy, spacious one-bedroom suite with a large king-sized en-suite bedroom that connects to a large sitting room complete with dining table.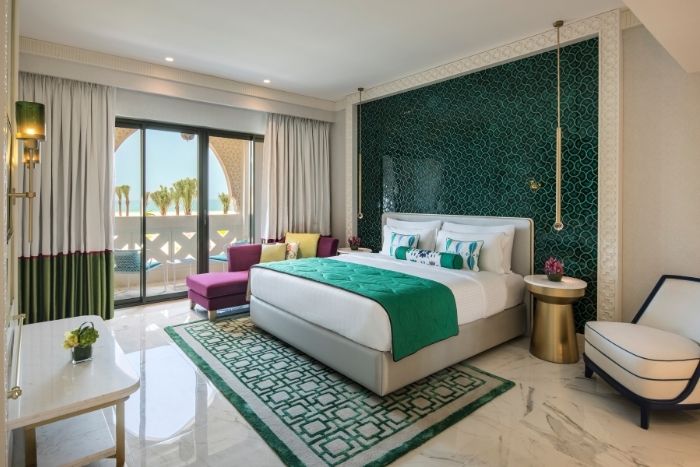 The marble floored rooms surrender mosaic walls with green and yellow hues. A large sun terrace is accessed from either room and in turn provides access to a secluded 30 metre pool. Make no mistake about it, this luxurious, premium hotel is right up there with the very best the Middle East offers, yet the Rixos Premium Saadiyat Island also has a fun, energetic vibe.
At the main pool, set between the elegant lawned piazza of the hotel and the vegetation covered dunes, roller-blading waiters and waitresses glide around guests serving the multitude of beverages on offer from the pool-side bar. It's a fun touch; your drinks are delivered in style and in double-quick time!
The hotel also offers a variety of fun activities for guests.
During the first day of our stay, the Exclusive Sports Club was running yoga, kids' fly yoga, cross fit, core & more, aqua fitmat, kids jumping, aqua cycling, TRX and SUP. Rixy Kids Club has a waterpark, a one-of-a-kind wave pool, and as mentioned, since this is the All-Inclusive All-Exclusive Rixos Experience, there are no hidden extras.
All you have to do is just be there and enjoy your time. Sports aside, for us it's poolside relaxation, drink in hand, as a spinning class gets under way with a DJ and his djembe playing assistant motivates the enthusiastic participants – men and women, the young and the old, the fit and the – ahem – less fit all taking part.
But what is really nice to see, is the enthusiasm and engagement of the staff who danced, sang and served as this was going on!
Dining, of course, is an essential part of any staycation and is included in the package. The resort offers a great mix of high-quality international cuisine in a plethora of well-appointed restaurants with Aja Asian & Teppanyaki Restaurant serving Japanese fusion, L'Olivo serving Italian, Mermaid serving seafood.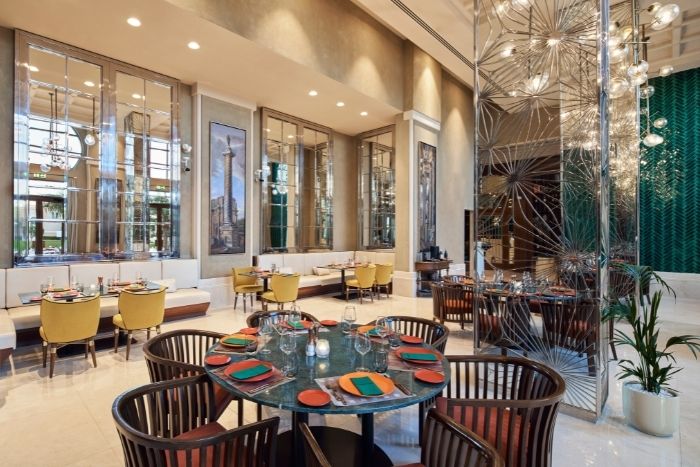 People's offers a casual dining concept with superb beach views, while Turquoise, an all-day dining restaurant in an elegant courtyard location, serves up a vast Turkish-style breakfast, which we tuck into while listening to the delightful sounds of songbirds who greet us in the morning, as well as the sound of crashing waves.
Orient serves up distinguished Turkish cuisine while Club House serves those guests residing in the resort's luxury villas. Dine at any of these superb restaurants and you're guaranteed a sophisticated yet relaxed and intimate setting, with the view over the dunes and sea at Mermaid being simply wonderful.
A must-try is the top-floor Orient bar with views over the main courtyard. This was a nice surprise, go and try it; marvel at the interior décor – we promise that you won't be disappointed.
The resort also offers luxurious spas as wellness is a key feature, which is part of the incredible All-Inclusive All-Exclusive Rixos Experience. Central to the simply unique Anjana spa is a magnificent and authentic Turkish hammam as well as its traditional snow room – a new experience for Team Yalla.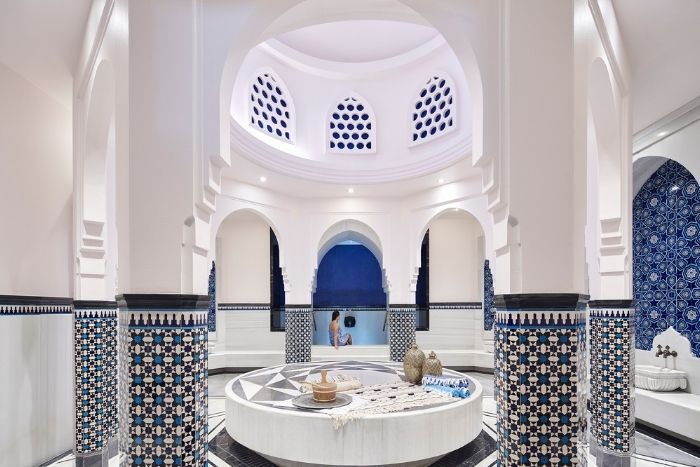 Again, the thought that has gone into the design and décor is impressive. While you luxuriate in the spa, your little ones can enjoy the Rixy Kids Club which contains a mini-aqua park and wave pool. The aqua park is no token offering, the installation offers slides, water-jets, fountains and so much more.
No family getaway, of course, is complete without time spent at the beach and as beaches go, Rixos Premium Saadiyat Island yields one of the best in the region, after all, it is located on Saadiyat Island, famed for its sparkling white sands overlooking the Arabian Gulf.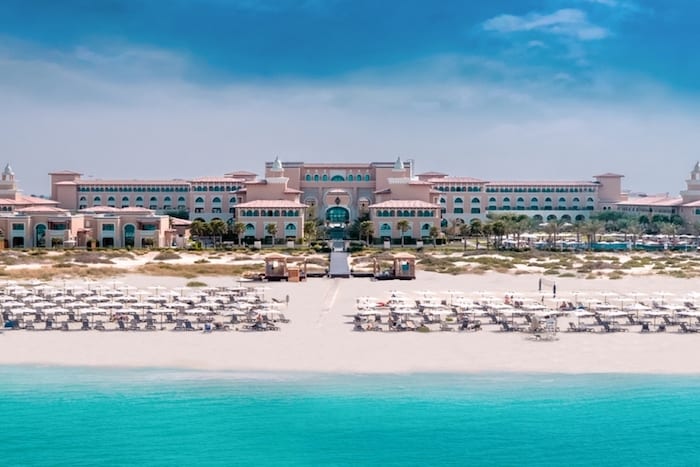 A boardwalk from which relaxing music plays invites us to stroll down to the vast pristine sand where a cafe awaits promising to quench our thirst before we plunge into the refreshing Arabian Gulf.All too soon, it is time for us to pack and leave this island bliss, which is made marginally easier by the thought that it's just a short ride home to the city.
As the breath-taking Rixos Premium Saadiyat Island resort disappears from view, firm in our mind is that we'll soon be back to book the All-Inclusive All-Exclusive Rixos Experience once again.
Your secret hideaway
Your stay at Rixos Premium Saadiyat Island certainly exudes luxury, but if you were to take things to another level, Team Yalla suggests trying the super-exclusive secret hideaway of Club Privé by Rixos Saadiyat Island.
In November 2021, the hotel upgraded its Executive and Superior Villas line and rebranded them under the 'Club Privé trademark, following Rixos Hotels' successful boutique lifestyle destinations, Club Privé in Belek and Club Privé Göcek in Turkey.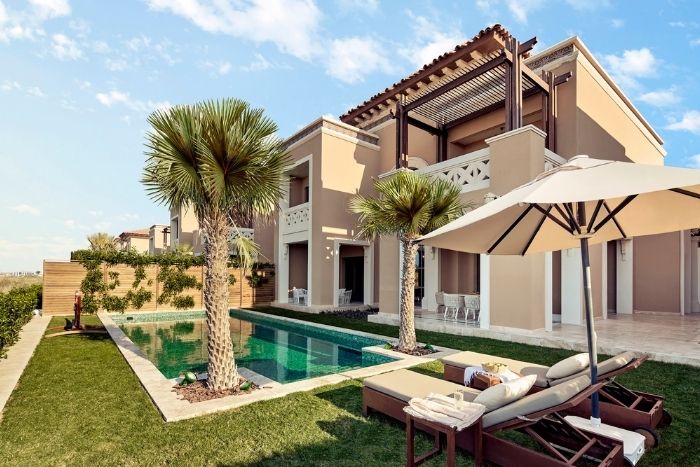 This hideaway offers twelve beautifully appointed 2,500 – 3,500 square foot oceanfront villas as well as access to the exclusive Club House comprising a restaurant and bar.
Again, the Turkish décor in the Club House is elegant and stylish and there's a secluded outdoor terrace where diners can sit pool-side next to the opulent villas.
Team Yalla enjoyed a wonderful mezze lunch and the Turkish maître d' was charming, knowledgeable and clearly very proud of the club. The Club Privé by Rixos Saadiyat Island concept is a first for Abu Dhabi and the region and offers a super-exclusive club within an exclusive resort, a private villa with a private club house.
On arrival, guests are taken straight to their villa where their check-in is done. What more could you ask for?  PHOTO CREDIT © RIXOS PREMIUM SAADIYAT ISLAND
For more information, visit rixos.com. For reservations, call (+971) 2 492/2222 or email [email protected]
Images source provided