Who doesn't love a gingerbread house? Treat the little ones and yourself to some quality time at seven spots in the capital!
It's that time of the year where gingerbread houses of all shapes and sizes are basically everywhere. And if festive season = family time for you, making personalised houses of your own is the best thing to do this month! Team Yalla's rounded up seven amazing spots for you to make bookings at right away.
The St. Regis Saadiyat Island Resort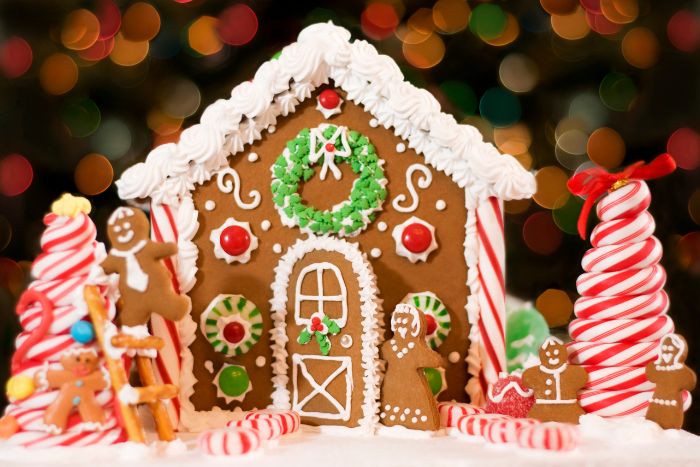 Fancy yourself your very own gingerbread house? Head to Oléa Restaurant for an epic workshop plus their Tiny Afternoon Tea. As your children create their special houses this holiday season, you can relax with the impressive tea. From 5pm-7pm on 17 December, it's the sweetest note to start off the holiday season.
For more information, please call 02 498 8888
Saadiyat Rotana Resort & Villas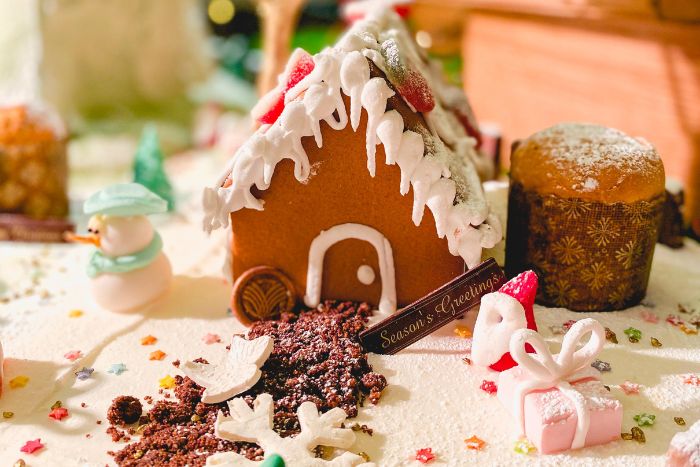 Head to Sim Sim and gift your kids the chance to build their very own Gingerbread House. Priced at AED 135 per child, the workshop is available on 11 and 18 December from 3pm-5pm. As you watch your precious little ones construct the house of their dreams, don't forget to enjoy the enticing spread of sweet treats, confectionary and freshly bakes Christmas-themed sweets & pastries.
For more information, call 02 697 0000
Sheraton Abu Dhabi Hotel and Resort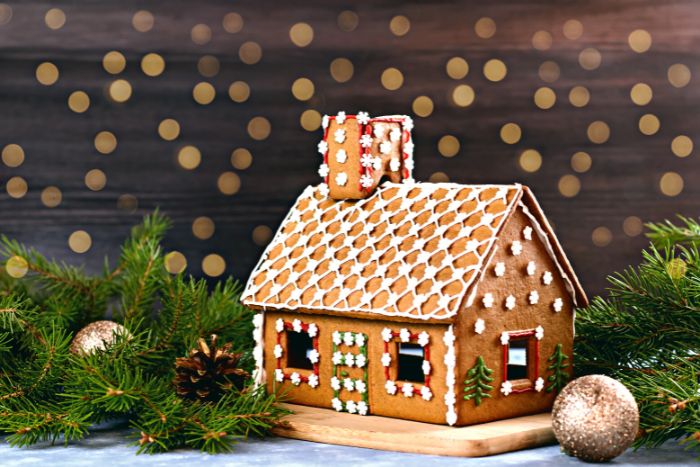 The little ones can bring out their inner creativity with Gingerbread Factory at B-Lounge. On 7 December from 5pm-7pm, catch their sweet eyes sparkle as they assemble those crispy walls and put on colors and decor and bring tiny Christmas houses to life. As they get to work, the chefs prepare a kiddy Christmas buffet with Santa to stop by for the ultimate day of fun and cheer.
For reservations, please call 055 367 5083
Grand Hyatt Abu Dhabi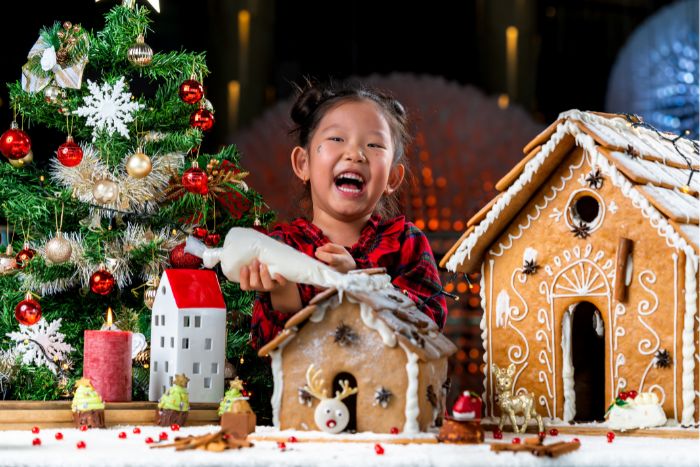 The best Gingerbread House Decorating event is definitely at Pearl Lounge. From 3pm-5pm on 4 December, deck the halls of the restaurant with festive cheer. Get Santa's little helpers along for an interactive workshop where they can decorate gingerbread houses with an assortment of decadent confections.
For more information, please call 02 510 1234
The Ritz-Carlton Abu Dhabi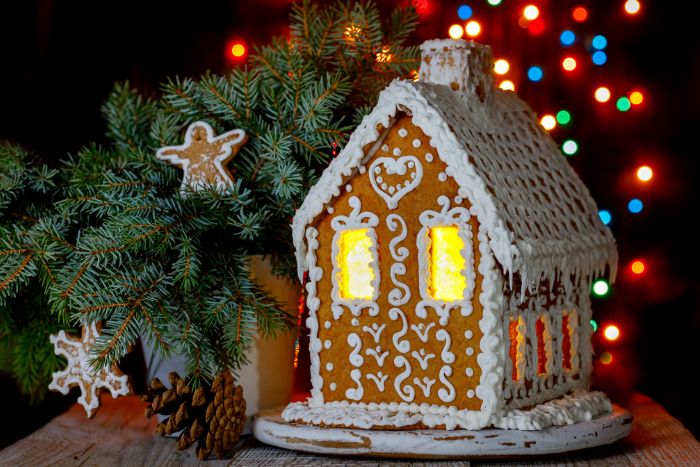 The best early Christmas presents will have you keep tradition and fun alive. Continue the most important one with the kids at Giornotte's pastry kitchen. From 3pm-4pm, choose between workshops on 14 December, 18 December, and 21 December. Let the little imaginations run wild as they assemble their sugary gingerbread houses with various candies and goodies.
For more information, please call 02 818 8203
Mangroves Ballroom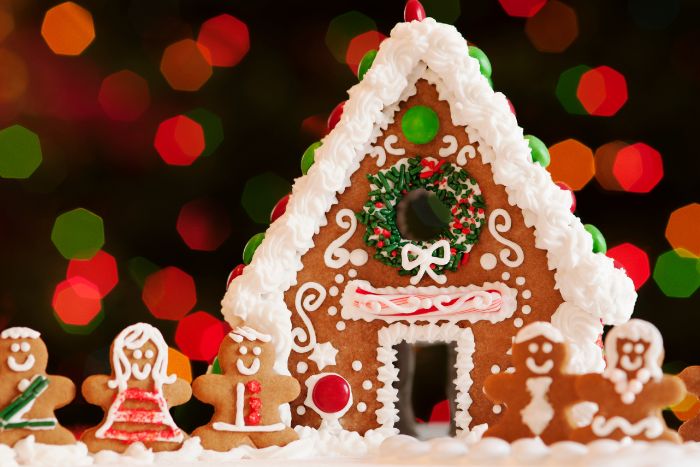 Bring your dream gingerbread house to life as a family at this fun festive afternoon courtesy of Anantara Eastern Mangroves. Priced at AED 150, the traditional festive experience will run from 6pm to 8pm on 15 December. Both the little and not-so-little kids can personalise their edible houses with frosting and candies for a one-of-a-kind creation.
For more information, please 056 503 5121
Pearl Rotana Capital Centre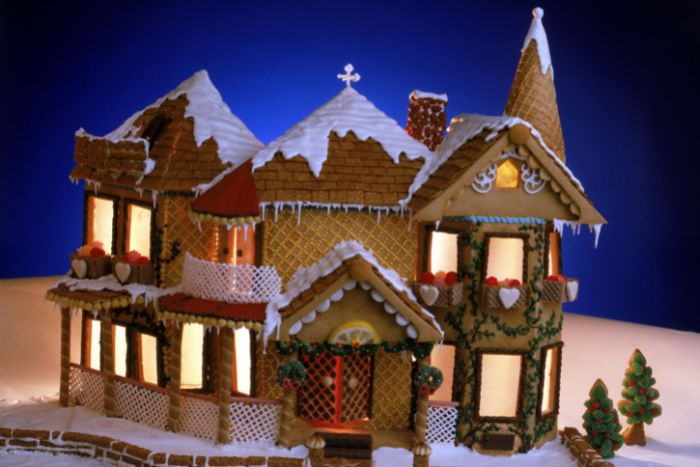 What's true festivities without the charm of a gingerbread house? Kick-start the joyous festive season with the opening of Pearl Rotana Capital Centre's adorable gingerbread house. From 3 December to 7 January 2023, gather around at Chai Lobby Lounge and indulge in a scrumptious selection with everything from Yule Log, to stollen bread, to panettone, and other delectable desserts.
Chai Lobby Lounge: 7am – 8pm
C.deli and Aroma Lobby Lounge: 6am to 10pm
For more information, please call 02307 5550
Follow Yalla – Abu Dhabi Life for all the latest news across the capital and beyond
Image source provided, Canva
Looking for more Christmas events?