Head to Grand Hyatt Abu Dhabi for a delicious Christmas and New Year's with all your loved ones in tow.
PARTNER CONTENT: Looking to make last-minute bookings for the festive season? You're just in the (Saint) Nick of time with a barrage of cosy and glamorous festivities lined-up at Grand Hyatt Abu Dhabi. Gather the loved ones for a joyous December.
Gingerbread House Decorating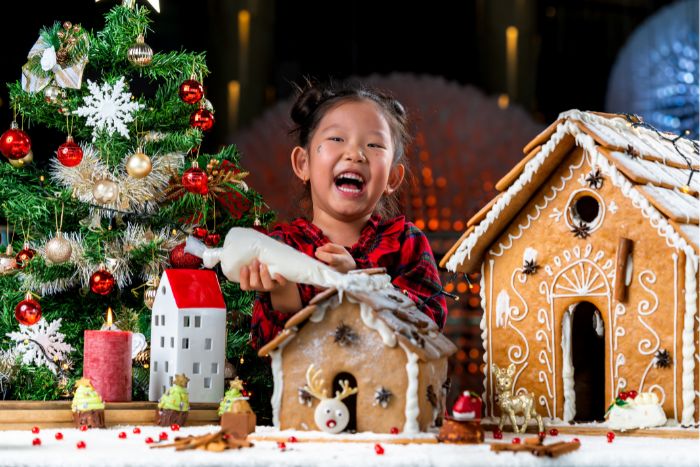 The bells are jingling and the sound of festive cheer is decking the Pearl Lounge halls! Embrace the fun on 4 December with an interactive workshop from 3pm to 5pm. All of Santa's little helpers can come together and decorate gingerbread houses with an assortment of decadent confections.
Price: AED 99 Gingerbread House Decorating Kit with Afternoon Tea
Kids under 12 enjoy complimentary
Festive Afternoon Tea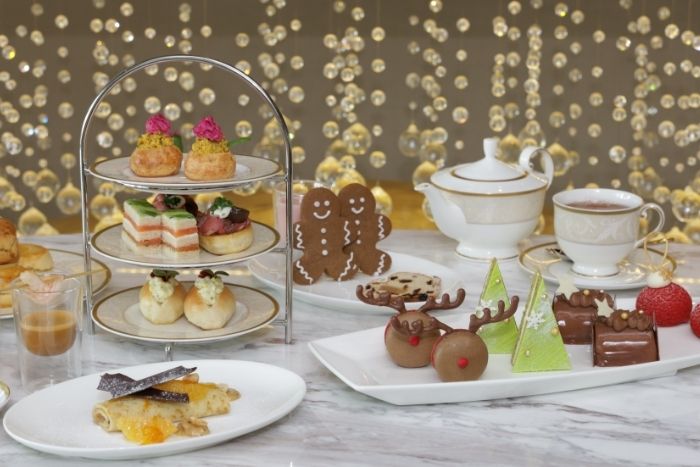 While the kids eat and play, 4 December can equal to indulgence for adults too. From 3pm to 7pm, explore a selection of cheerful cookies and traditional Christmas cakes with the Festive Afternoon Tea.
Price:  AED 160 – Afternoon Tea for one (inclusive hot beverages)
AED 199 – Afternoon Tea for one (inclusive 1 glass of sparkling grape or mocktail)
Lexx B Christmas Edition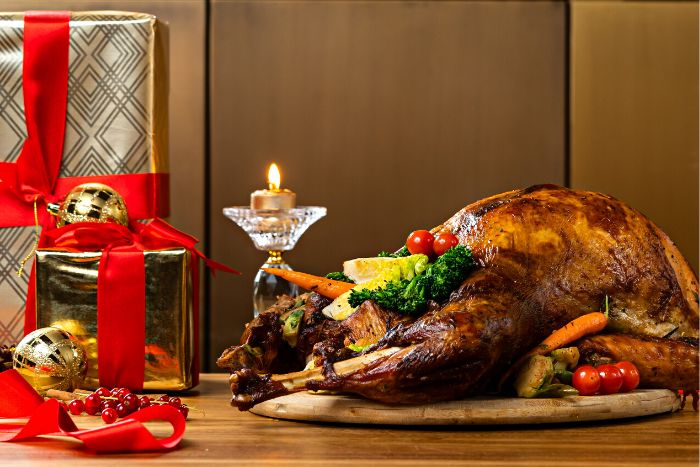 The festive season calls for nothing short of perfection, so what better than an impeccable tableside spread at Bovine. Serving up top-tier ingredients in abundance, the afternoon promises all things merry and bright. From 12.30pm to 4pm, indulge with the iconic pearl chandeliers dazzling above and a terrace overlooking the sensational West Corniche.
Price: AED 290 per person (inclusive soft beverages)
AED 390 per person (inclusive house beverages)
AED 490 per person (inclusive premium beverages) + AED 150 to extend your Christmas Eve celebration at Lexx with a free flow of festive-themed beverages for 2 hours.
Sugar & Spice Christmas Buffet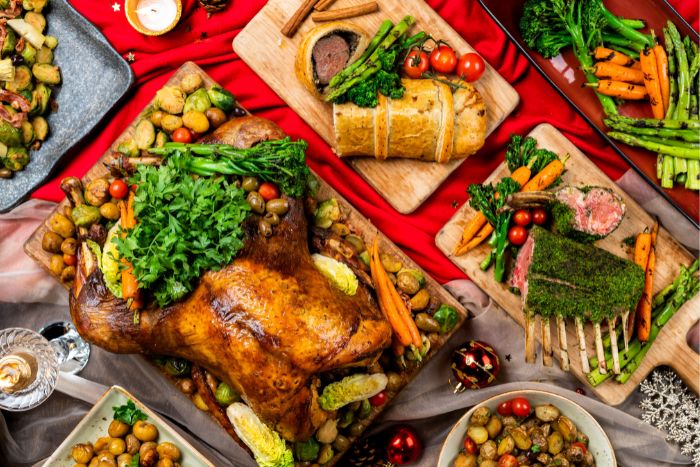 Indulge in a traditional Christmas buffet that offers sugar, spice and all things nice at Sahha's. From 6.30pm to 10.30pm, a decadent feast consists of traditional festive favourites is all yours to devour. The spread includes highlights such as the Roasted turkey, Beef wellington, Herb Crusted lamb rack, and a fresh Avocado prawn salad.
Price: AED 240 per person (inclusive soft beverages)
AED 290 per person (inclusive house beverages)
'La Famiglia' Christmas Brunch with Santa Claus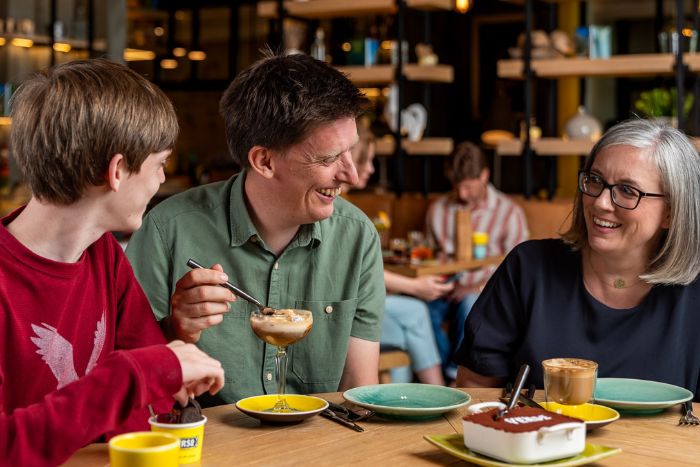 Why rebel without a Claus? Head to Verso with all your loved ones for a traditional and fun little Christmas Day. From 1pm to 4pm on 25 December, let the kids run around the trattoria as you watch on and enjoy the very wholesome 'famiglia' moments that make the day special. From face painting to balloon shaping, a popcorn station and unlimited ice-cream, sky's the limit here.
Price: AED 240 per person (inclusive soft beverages)
AED 340 per person (inclusive house beverages)
New Year's Eve on the Terrace
Raise a toast from up high on the Palace View Terrace while taking in the shimmering West Corniche views. A celebration just for the adults, enjoy some much-needed respite from a difficult year and welcome a new one with a dance floor and live entertainment. The celebration runs from 9pm to 2am, making for a definite night to remember.
Price: AED 650 per person (inclusive soft beverages)
AED 850 per person (inclusive bubbly)
Dazzling New Year's Eve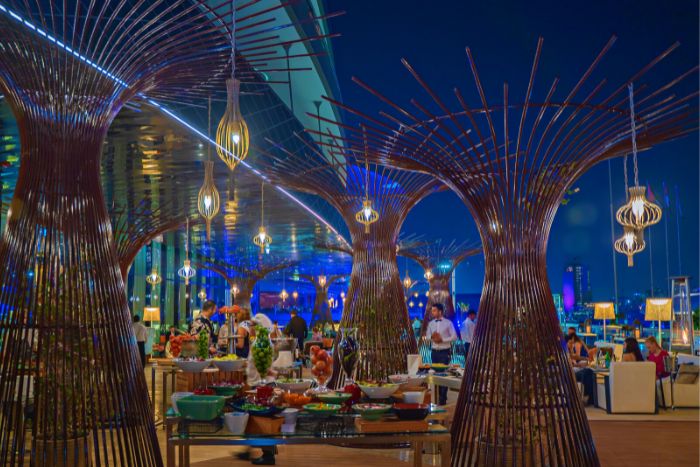 Spectacular views and brilliant food come together this New Year's Eve at the Pearl Lounge Terrace. A perfect backdrop for an evening of glittering celebrations from 8pm to 1am. Offering an extensive buffet for the whole family, the Dazzling New Year's Eve promises an evening of lively chatter, and delicious food including a Carving Station, Octopus Carpaccio, and more!
Price: AED 350 per person (inclusive soft beverages)
AED 480 per person (inclusive house beverages)
Follow Yalla – Abu Dhabi Life for all the latest news across the capital and beyond
Image source Grand Hyatt Abu Dhabi