It's never too early to start booking places for your favourite time of the year.
Stockings and presents, families and smiles and brunches galore, there is lots to love about the festive season this year so delve in and start booking your seasonal delights with these Christmas Eve Dinners and day brunches.
Festive Buffet at Conrad Abu Dhabi Etihad Towers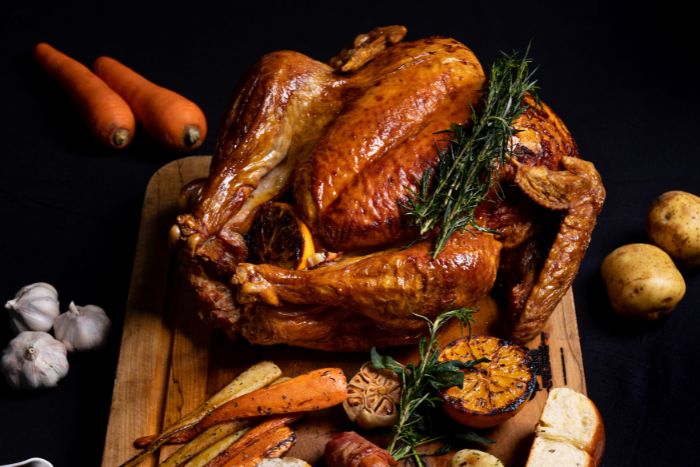 Taking place at Nahaam poolside outlet and SOLE, this buffet-style feast will feature the finest festive dishes from the award-winning restaurants at Conrad Abu Dhabi Etihad Towers. While you wait on a visit from the main man from the North Pole, a live band promises to serenade you. Call 02 811 5666
Oak Room Christmas Day Roast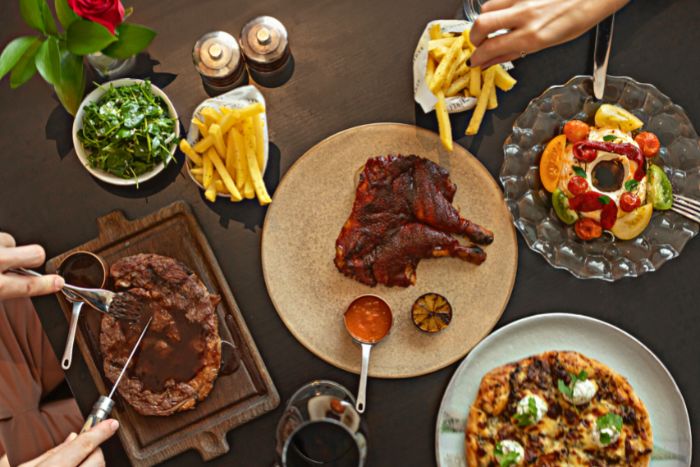 The Oak Room Christmas Day Roast offers the best of tradition with just the right touch of flair. The finest seasonal produce combined with expert skills make for brilliant dishes such as Foie Gras Torchon-Cocoa, Roast Beef Sirloin, a decadent trolley selection of British Cheese and a range of six grapes to wash it all down. The desserts are the best of your sweet imaginations come to life, to round off the roast in a fitting manner. Call 02 208 0000
The St. Regis Abu Dhabi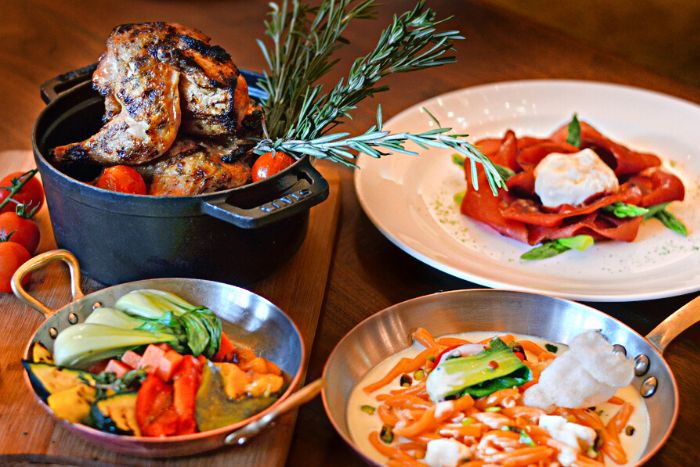 Taste exceptional quality recipes while interacting with the restaurant's Head Chef Vittorio Nania as he takes you on a tour of authentic Italian flavours on Christmas Day at Villa Toscana. Between 1pm to 4pm, start the feast with an array of appetisers followed by meaty mains. End the day with a fine collection of desserts and drinks. Call 02 694 4553
Pool Party at WET Deck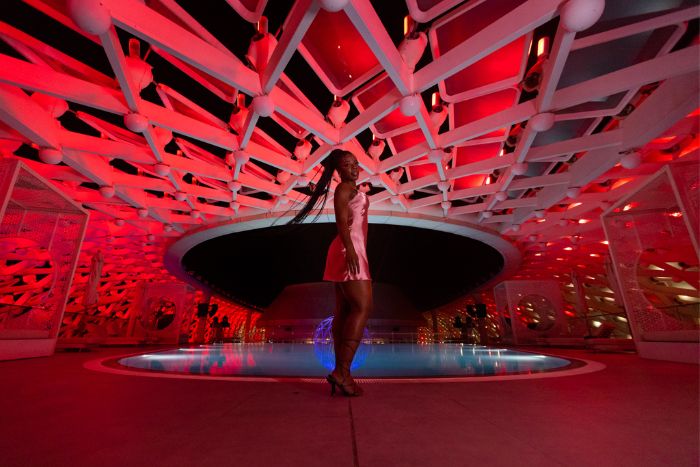 Night full of mulled grape got you too hard? Christmas day can be a little more chill then, if you're ready to Soak It Up. The pool party at WET deck offers all the fun and sun, complete with a resident DJ making it the coolest hangout spot this festive season. The three-hour beverage package makes this one of the capital's most unmissable and happening hangs. Call 02 656 0000 or visit wabudhabidining.com
Christmas Brunch at the Park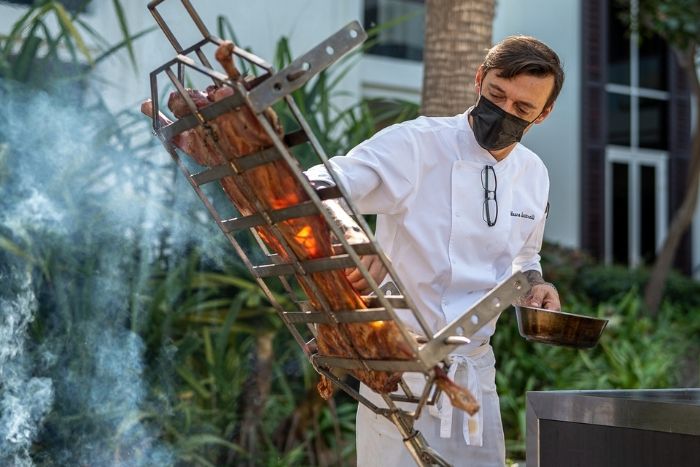 Nothing sets the holiday mood straight like a Christmas Brunch at the Park. Head to The Cafe from 1pm to 4.30pm for an extravagant feast that is a treat both to your eyes and your cravings! Be sure to make your bookings in advance and secure a spot at this coveted restaurant. Call 02 4071234
Christmas Day Market Brunch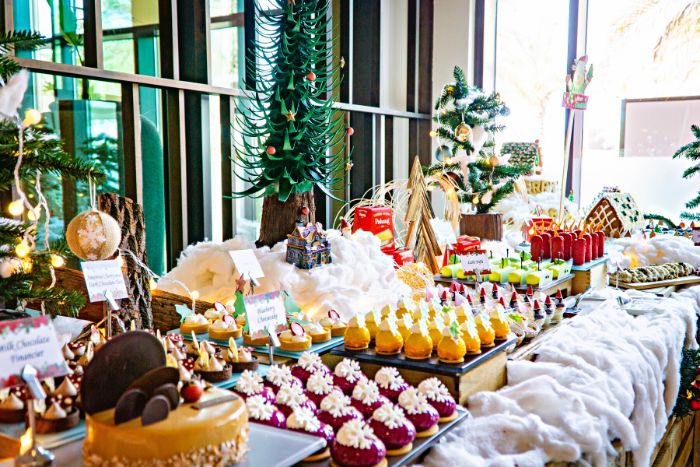 Nothing beats the joy of spending Christmas Day with loved ones, and the addition of festive delicacies is simply icing on a happy cake. Head to Sim Sim for the ultimate Christmas Day Market Brunch with an exquisite spread of international delicacies, paired with signature beverages. The kids will have plenty to look forward to as well, with games and gifts from the main man himself! Call 02 697 0000 or email [email protected]
Christmas Eve celebration at Grand Hyatt Abu Dhabi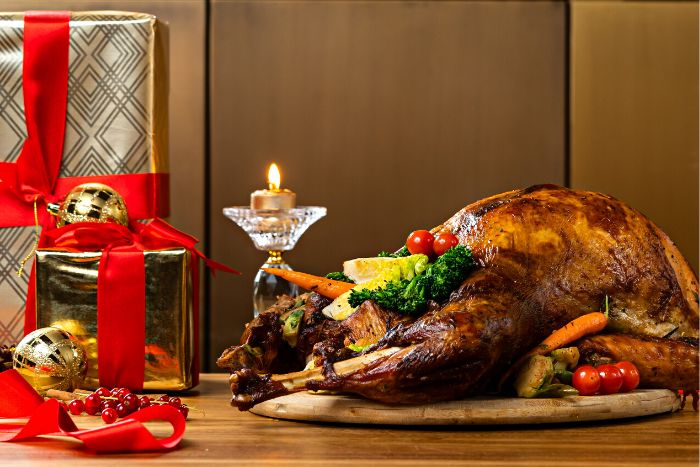 Why wait for 25 December when you can get the party going from Christmas Eve? Head to Bovine between 12.30pm and 4pm for a smashing celebration. Serving upan abundance of top-tier ingredients, the afternoon promises all things merry with an ambience to die for. Choose between multiple inviting packages, and you can also extend your Christmas Eve Celebration at Lexx for a little more! Call 02 510 1234 or email [email protected]
Festive Celebration on the Island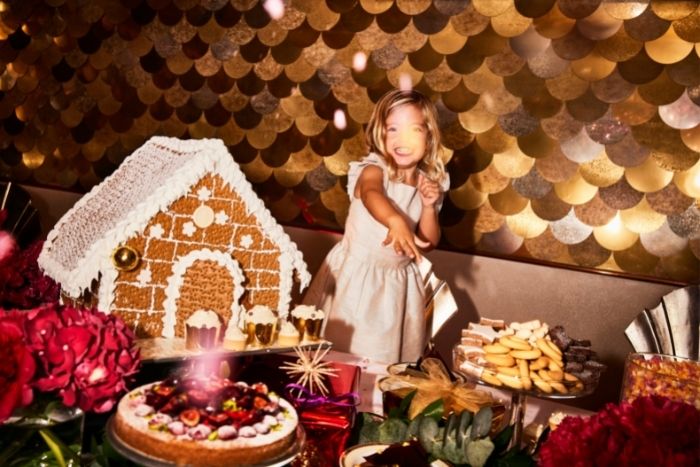 Head to Offside this festive season with an all-you-can-eat barbecue. From 1pm to 4pm, tuck into your favourite cuts at Saadiyat Island's only sports bar. You could also opt for the deliciously curated a la carte menu and choose a package of your choice for the ultimate day of fun. Call 02 811 4342 or email [email protected]
Festive Flight at Marriott Downtown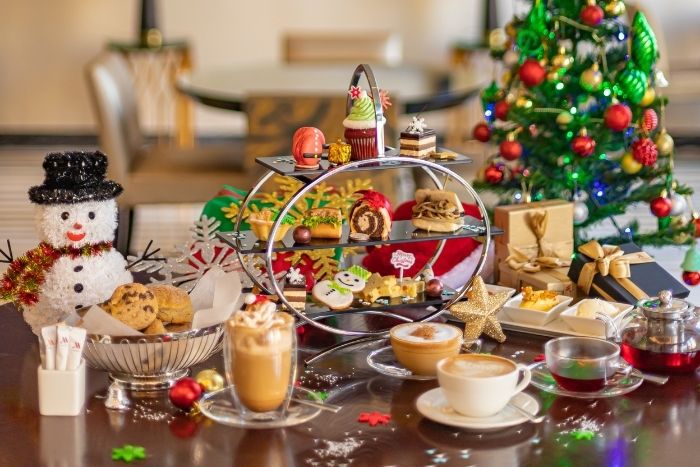 Christmas flights are not always too expensive, especially not the culinary kind at Kuzbara. The AUH Brunch takes off at 12.30pm and will land at 4pm, ensuring all passengers on board have had the heartiest meal. Stamp your festive food passport with everything from delicious sushi, sumptuous satay, and hearty carvery, to Indian delights and more. The festive touch comes from classics like the Christmas Pudding and mulled grape. Call 02 304 7777 or visit marriottdowntownabudhabilife.com
Christmas McG Big Brunch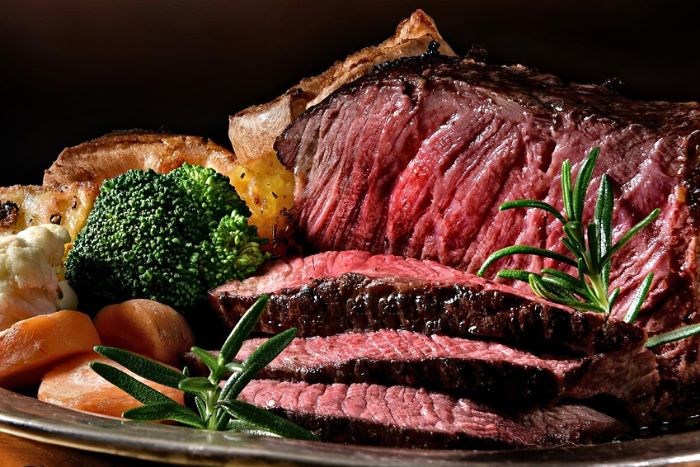 Who knew McGettigan's could be perfect for a wholesome Christmas? The Christmas McG Big Brunch promises the head chef's fantastic backyard creations created especially for the season's theme. Add to that their finest collection of licensed beverages and you have yourself an intoxicatingly good day. Call 02 698 8137 or email [email protected]
Peruvian Festive Vibes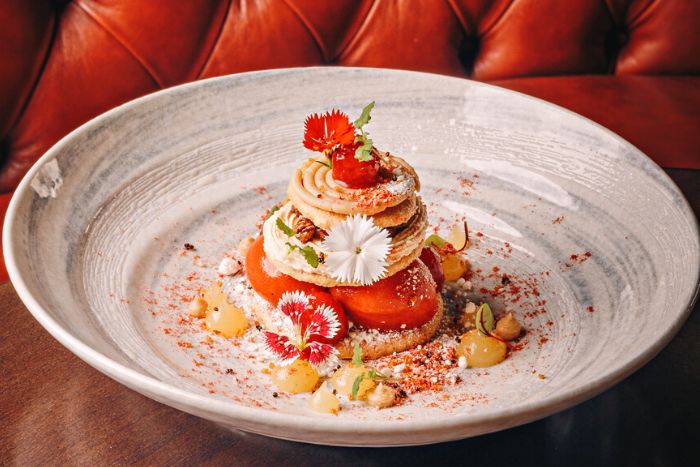 The Christmas specials make this stylish venue worth a visit. The special main offers a wonderful Lamb Shank, made with pepper, black garlic, almond and balsamic vinegar. There are also some delightful inclusive sides such as the Eggplant Anticucho and Sprout Salad, alongside the beautiful Trato Festivo. Available from 18-24 December. Call 02 306 7000
Christmas Day Brunch at Flavours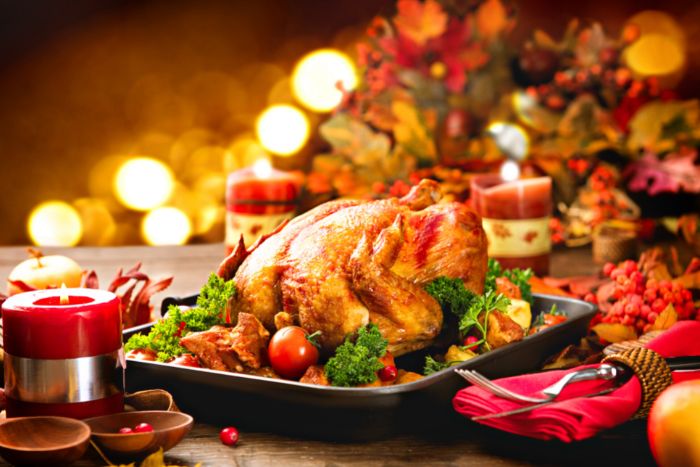 Enjoy a memorable Christmas Day Brunch at Flavours in the company of your favourite people. The turkey and beef carvings, desserts that scream indulgence such as the chocolate fondant, are just the tip of a delicious iceberg. Running from 1pm to 4pm, there is a special kids' corner with plenty to keep them safely occupied. Call 055 367 5083, or email [email protected]
Christmas Day Lunch at Marriott Al Forsan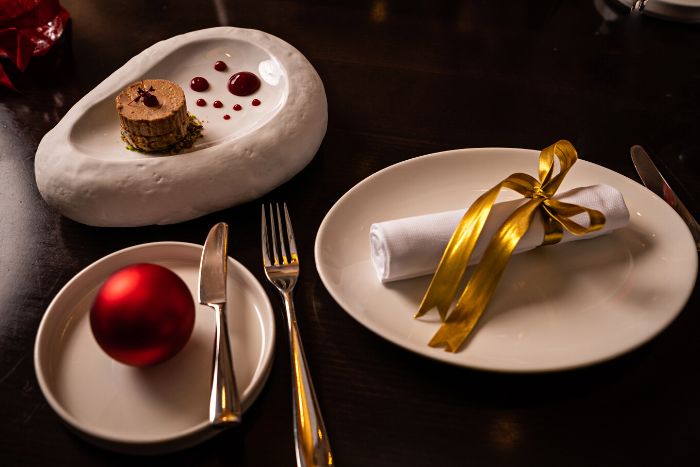 A special appearance from Santa is just the beginning of the fun at this traditional Christmas Day lunch. Set at award-winning signature steakhouse The Grill, there is an expertly created festive sharing family table set menu for you to enjoy. Call 02 201 4131 or visit marriottalforsanlife.com
Radisson Blu Abu Dhabi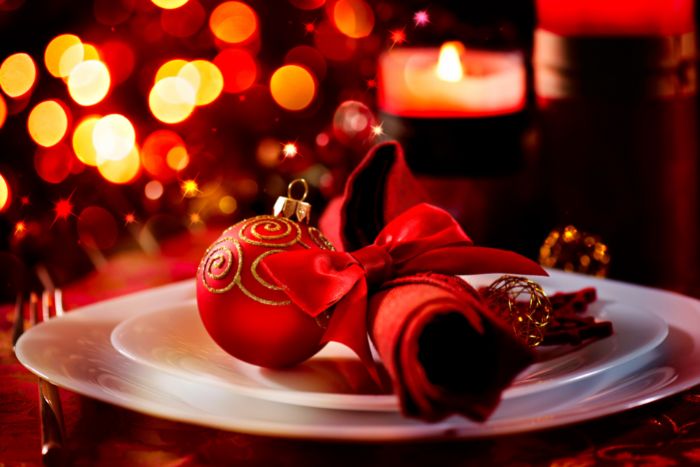 An Arabian twist to Christmas comes alive only in Abu Dhabi! Welcome the day at West Bay Abu Dhabi Corniche with an impressive brunch while marvelling at the azure Arabian Gulf vistas. The extravagant ala carte topped with delicious festive treats and a traditional feast is just the start; with plenty of exciting activities lined up for the perfect day out. Call 02 692 4375 or email [email protected]
Fouquet's Abu Dhabi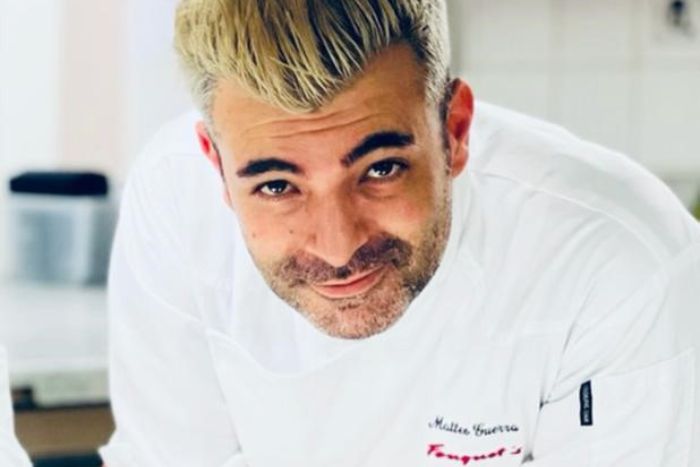 Who wouldn't want to celebrate Christmas with Louvre Abu Dhabi in the backdrop? The most exclusive destination in the UAE capital presents a sumptuous Menu Noel. Full of French delicacies, guests can embark on a festive and heart-warming journey to the City of Lights. Thoughtfully curated by Chef Pierre Gagnaire, the fabulous five-course experience offers a mix of classic and contemporary for a wholesome French Christmas. For reservations, please call 02 205 4200
BBQ grills & Turkey at Graphos Social Kitchen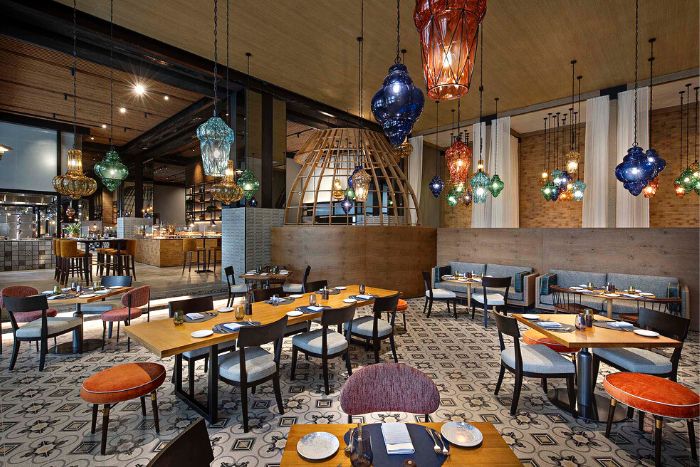 Head to Graphos Social Kitchen with your loved ones for the feast of your dreams, where a traditional mouthwatering turkey and delicious BBQ grills await. Enjoy gastronomy alongside signature beverages such as hot peppermint, cold chocolate, mulled grape, and so much more! Call 02 208 6900 or email [email protected]
The Director's Club Christmas Turkey Sunday Roast
It is not Christmas without the traditional roasted turkey accompanied by all your favourite trimmings. The Director's Club Christmas Turkey Sunday Roast caters to all your festive needs, while also keeping things exciting with unlimited beverage packages. From 12pm to 3pm, it is too epic to miss. Call 02 692 7742  or visit [email protected]
Beach Rotana Abu Dhabi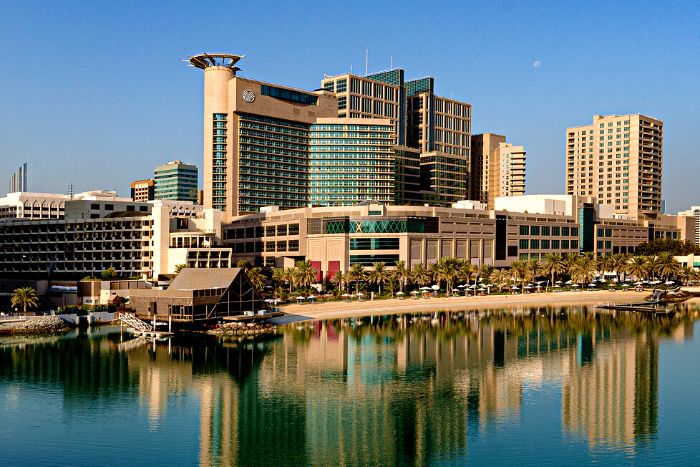 From cold cuts to delicious soups, Essence at Beach Rotana Abu Dhabi's Christmas spread has a long list of appetisers to choose from. And the mains are bigger! From Indian flavours to traditional English flavours, Essence makes sure to cater to every tastebud. Choose from an array of desserts and mixed drinks on Christmas Day between 1pm to 4pm. Call 02 697 9186
Park Rotana Abu Dhabi
Have the merriest Christmas with loved ones at the big Christmas Day Brunch happening at Ginger Restaurant at Park Rotana Abu Dhabi with live entertainment and mixed beverages. From 12.30pm to 4pm, experience an exciting celebration with friends and family with a lavish buffet of international dishes featuring various food stations. Call 02 657 3322
Khalidiya Palace Rayhaan by Rotana Abu Dhabi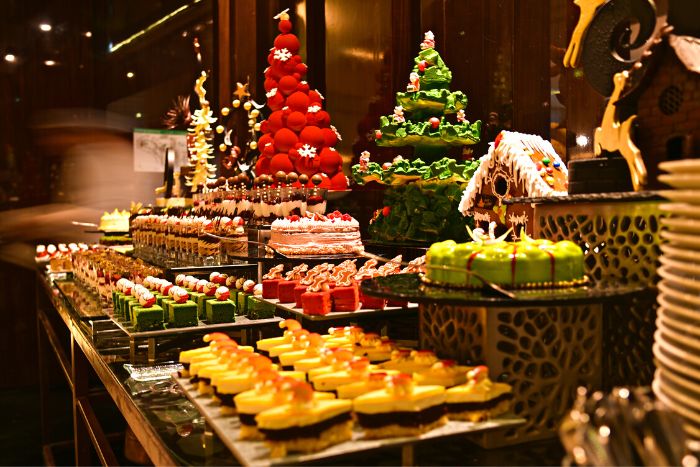 Season's greetings are just the perfect excuse to get together with loved ones and spoil one another. Treat yourselves and the main people to a day of the best from 12.30pm to 4pm at Horizon. Unlimited carving – BBQ outside, miniburgers, and more await! Also look forward to Santa's visit, a myriad of exciting children's activities and even some adorable gifts. Call 02 657 0000
Festive Feast at Mykonos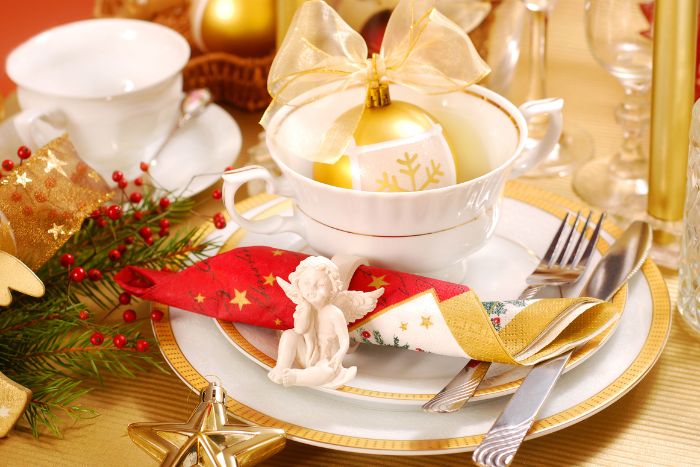 Treat your palate to a festive feast at Mykonos where a specially prepared four-course set menu is chock full of classics including a premium roasted turkey marinated with fresh herbs and slow-roasted to perfection, and Christmas apple pies to name a few. The resident entertainer DJ Marc will be spinning sets from 7pm to 11.30pm. Call 050 785 2320 or email [email protected]
Italian Christmas at Dino's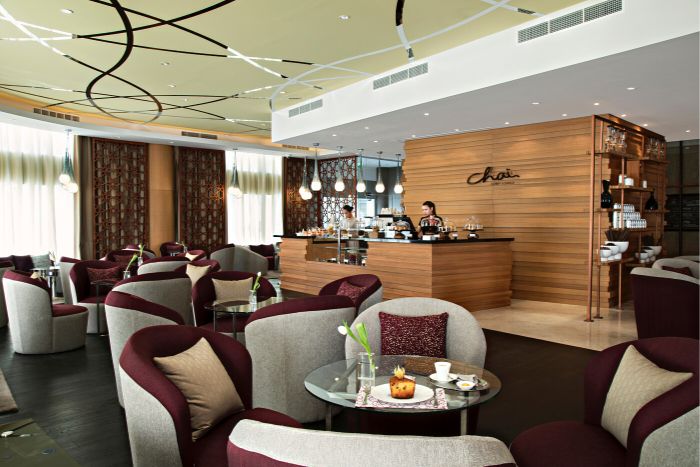 Indulge in festive, à la carte style brunches on both Christmas Eve and Day at Dino's. Featuring Italian favourites along with an antipasti station, cheese and cold cuts, artisan breads, and turkey carving to name a few. Call 02307 5551 or email [email protected]
Radisson Blu Al Ain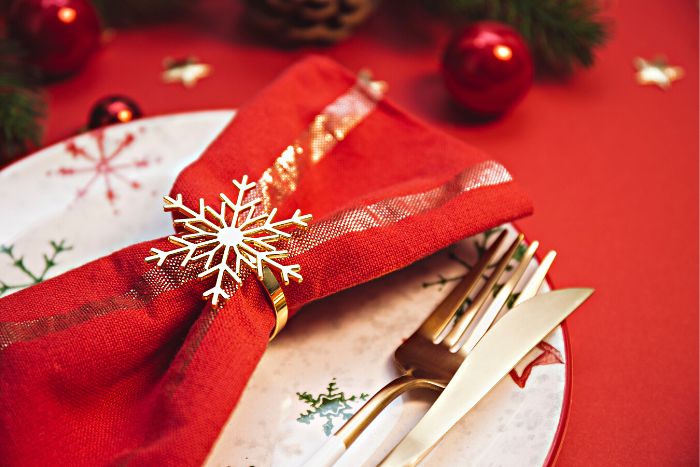 Expect a Mexican twist to the festivities when you visit Paco's at Radisson Blu Al Ain at Christmas. Get ready to hum along to the carols performed live by a band as you dig into the delicious ala carte menu. From 8pm to 2am, it is the perfect Sunday dinner with just enough of a departure from the traditions to still be fun!  Call 056 6853832 or email [email protected]
Andaz Capital Gate Abu Dhabi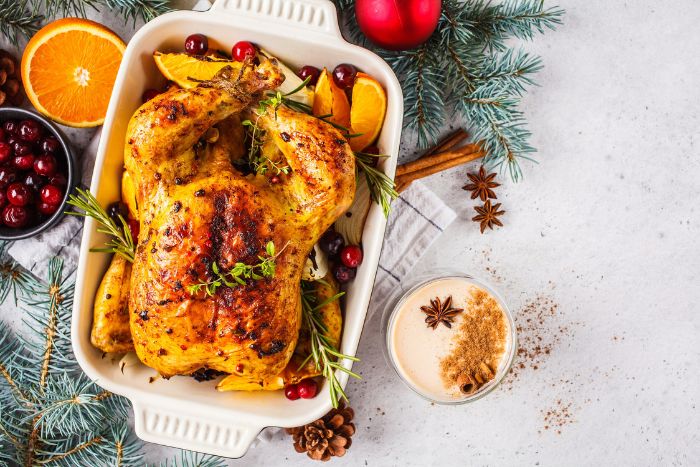 Head to Cyan Brasserie for an epicurean feast comprising of traditional festive dishes. As the festive live music serenades you and the kids' corner keeps the tots occupied, tuck into a traditional Christmas buffet featuring a delicious roast turkey with all the trimmings, live stations, and numerous festive gourmet delights. Call 056 544 8158
Festive Day Brunch at Yas Acres Golf & Country Club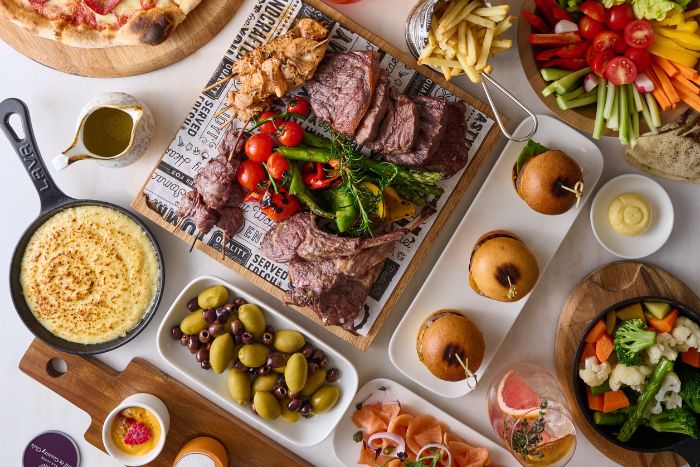 This Festive Day Brunch from 12.30pm to 3.30pm, promises a sumptuous meal inclusive of house beverages with kids' activities such as arts & crafts, face painting and so much more. Call 050 757 4808 or email [email protected]
Saadiyat Beach Golf Club
Dolphin Lawn is set to showcase an afternoon full of classic, seasonal favourites. You could avail the early bird offer for a special discount, and treat yourself to delicious international and contemporary cuisine with three hours of unlimited beverages to boot! Call 056 660 8780 or email [email protected]
Christmas buffet at Yas Links Abu Dhabi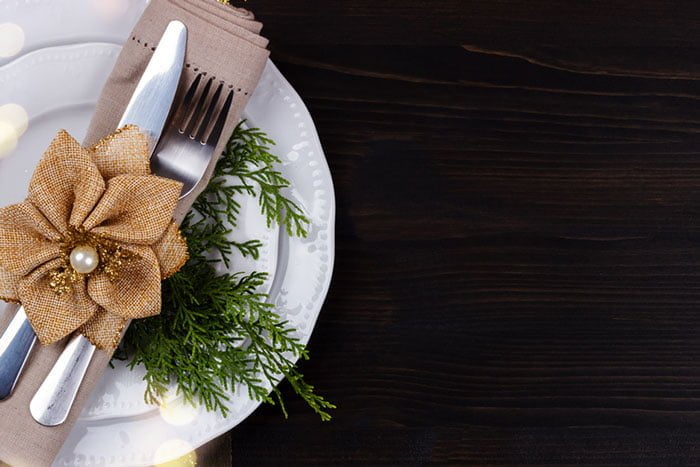 This delicious Christmas buffet offers live stations and free-flowing beverages complete with spectacular views. There is also a special buffet and activity section for the little ones, including a special visit by the big man himself! Call 02 404 3077 or email [email protected]
Looking for more Christmas events?